I always like to know a little something about an author before I sit down to open up his or her book. Today, I'm excited to interview my friend Lindsey Carlson about her new book, A Better Encouragement: Trading Self-Help for True Hope, releasing June 7, 2022. Instead of offering up platitudes and worldly advice, Lindsey faithfully points us to Scripture, where we can find true strength for daily living. I've enjoyed Lindsey's honest and thoughtful writing for years, and I know this book will help us become women who walk alongside one another with faithful encouragement. You can pre-order a copy of A Better Encouragement here!
---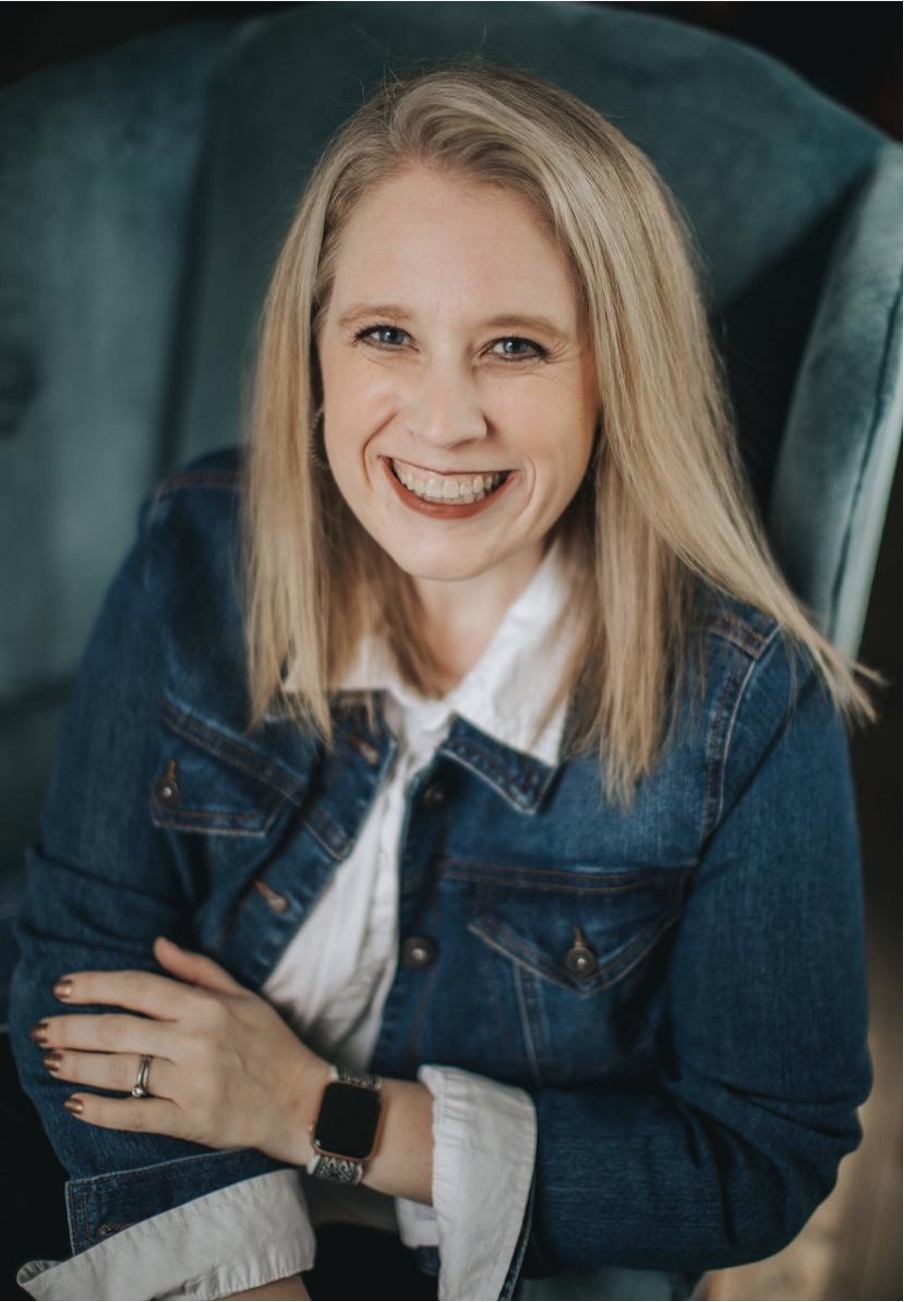 Can you tell us a little bit about yourself?
I just turned forty. I've been married to "Pastor Kyle" for almost half my life. We have five kids and two dogs. Our 17-year-old daughter and four boys (ages 15, 13, 11, and 6), keep our house filled with signs of good, loud, and hilarious life, music, singing, movie-quoting, and laughter. Meanwhile, seventeen years into parenting, I still crave the elusive privilege of stillness, reflection, and deep thought.
I am a lover of place, rootedness, and stability. But I know this because God has called me to more change and moving than I'd planned for. We've worked in a rural Texas town, in Houston, and for the past seven years our family has lived in Baltimore, Maryland where my husband pastored a small church plant. Each season of ministry has been sweet and stretching; each filled with many opportunities for self-examination and dependence on Christ. Through these uncomfortable seasons of change, upheaval, and grief, I've learned how to rely on God as my ever-present help in times of trouble. When I hold fast to him, I am never rootless or unmoored.
This spring our family enters another season of change as we just moved home to Texas where my husband will pastor a church east of Dallas. As we settle into a new town and church community, I am grateful and eager to launch this new book because my days will be filled with opportunities to speak of God's mercies, sharing how Christ has sustained me in seasons of plenty and want. Encouraging others in Christ, encourages me.
Christ is the strong word that rings true in our discouragement. He offers believers better encouragement, by offering us himself.
When did you first start writing? What do you enjoy about it?
I earned my undergrad degree in communication but always hated writing. I preferred speaking, teaching, acting, radio. Anything but sitting still and writing. Instead, I stumbled into writing when I begrudgingly took up blogging as a young mom in 2011. I felt called to ministry through discipleship and Bible teaching, but I didn't know how to begin doing "the real work of ministry" outside of my home, while still being faithful to raise my four babies. So, I decided to start a blog I called "Worship Rejoices," and to write "when sleeping children permit."
To my delight, God opened additional doors and I began writing for The Gospel Coalition, Desiring God, Revive Our Hearts, and other online platforms. As I formed friendships with other like-minded writers, we encouraged and cheered one another on toward faithful stewardship. One of those encouragers happened to be you, Melissa!
One afternoon after talking to you and confessing my own fears and insecurities, you spurred me to take courage and pitch my book idea. In God's kindness, it ultimately led to publishing my first book, "Growing in Godliness: A Teen Girl's Guide to Maturity in Christ," with Crossway in 2019. Now I'm delighted to have the opportunity to work together as I publish my second book. I've blossomed as a writer, largely because of the encouragement I've gained from a number of faithful encouragers within this ministry world.
My favorite part about writing is meeting and forming real-life friendships with other writers and thinkers. These relationships help me better understand God, myself, and others. It's such a privilege to see and hear so many stories of how God is at work in his people, throughout his church and to be tasked with the work of carrying on the gospel message.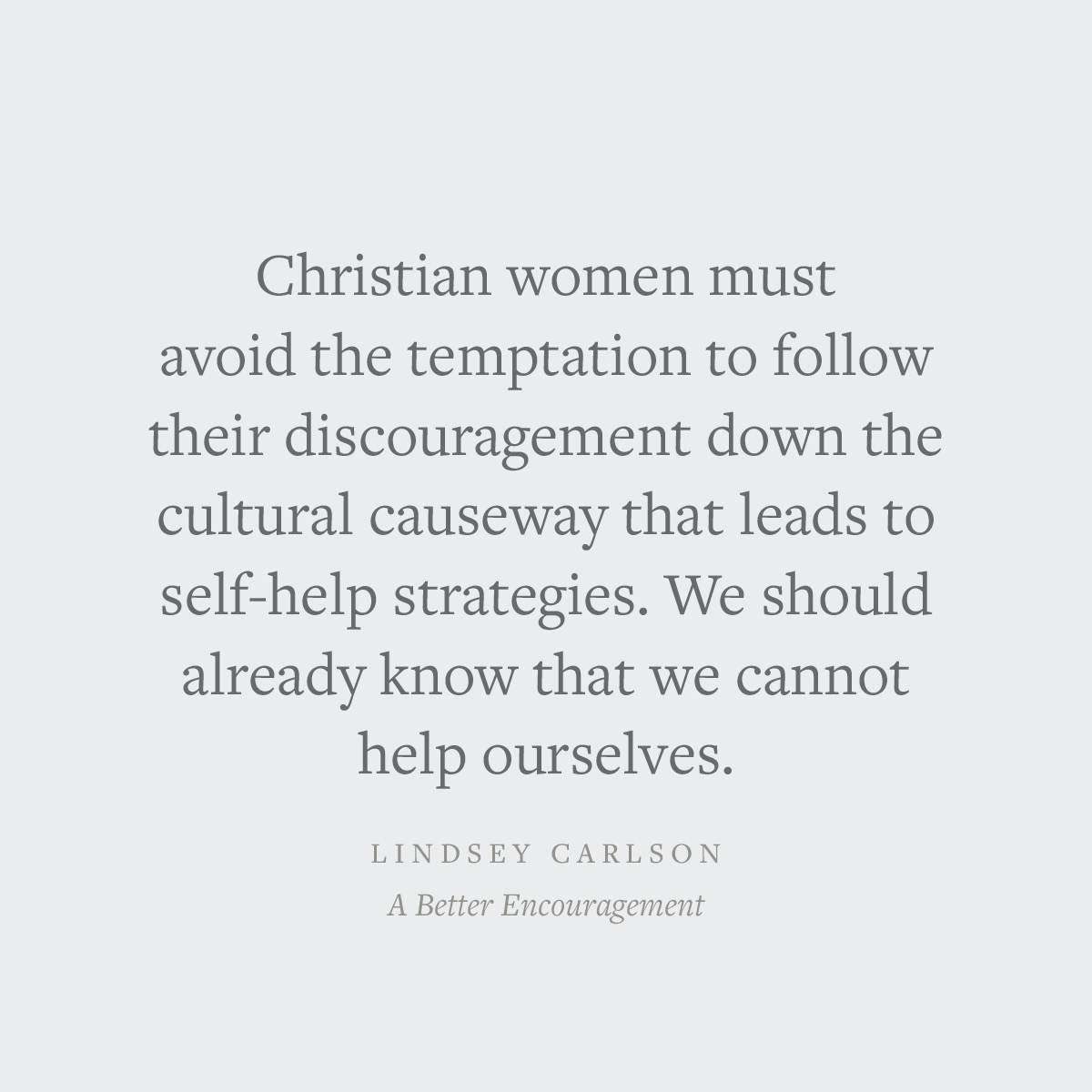 Is writing ever difficult for you? How so?
Yes! I think my question would be, "Is writing ever easy for people?" Writing has never been easy for me. I could talk, listen, and verbally process all day long. But sitting down to write and concisely organize my thoughts continues to be painful even years into writing. I've sort of made peace with the fact that this is the toilsome labor I'm called to and it's ok if it feels like the ground is fighting against me.
Working through writer's block or difficult seasons has strengthened me; the struggle is what helps me become a better writer. Adversity is a necessary part of God's training and equipping. It's how God strips and sanctifies me. As I've been forced to be still and wait on God, I've learned to depend on his grace. As I've prayed for God to open doors, provide opportunities, and use my work for his purposes, I've learned to look for God's gifts of mercy. In the search for his help, I've found fellowship in holding his right hand.
The best way for me to stay engaged in the discipline of writing is to continue to show up and write. Even when I'm nervous. Even when I wonder if it's terrible. Even when I don't feel like I'm succeeding. And then, to trust the Lord to plant and sow seeds wherever he pleases. Sometimes I get to catch a glimpse of the fruit, sometimes I don't. In plenty and in want, I aim to work diligently with increasing skill and to surround myself with other writers who nourish my soul and cheer me on to greater kingdom service.
What led you to write A Better Encouragement: Trading Self-Help for True Hope?
We need more than cliche one-liners we find on Instagram posts or on hand-painted signs we hang in our hallways. We need more than the comfort of empty words.
The trust is a little embarrassing. But honestly, I was discouraged. I noticed that a lot of women, myself included, are desperately seeking attention and affirmation from one another because we're weary or weighed down by guilt and shame. I noticed how many friends on social media seemed to post and repost sentiments that seemed like shallow counsel and comfort for the heart of a Christian. I started to ask the Lord if we were missing the point of encouragement.
What did Paul mean when he instructed believers in the New Testament to "encourage one another like this?" Countless stories throughout Scripture helped me to understand my own need for God's help and comfort. Through writing this book, God has taught me to long for better encouragement for my own heart and to ensure it's what I'm providing in order to strengthen the hearts of others.
What's the central message you hope readers will take away from your book?
Every Christian faces opportunities of discouragement. When we do, where do we turn? As followers of Jesus, we need to know what to do and where to turn for words of encouragement that do more than just make us feel better temporarily. We need promises that actually help because they are filled with truth and hope.
Where does your help come from when you feel like giving up hope? What do you do when someone assures you "You've got this," and you know they're wrong?
Christians need a dependable source of better encouragement. We need more than cliche one-liners we find on Instagram posts or on hand-painted signs we hang in our hallways. We need more than the comfort of empty words.
God's promises are capable of providing believers with more comfort than fleeting warm fuzzy feelings. Christ is the strong word that rings true in our discouragement. He offers believers better encouragement, by offering us himself. Through Jesus' life, death, and resurrection, our hearts are filled with practical encouragement that enlivens our hope in each and every discouragement.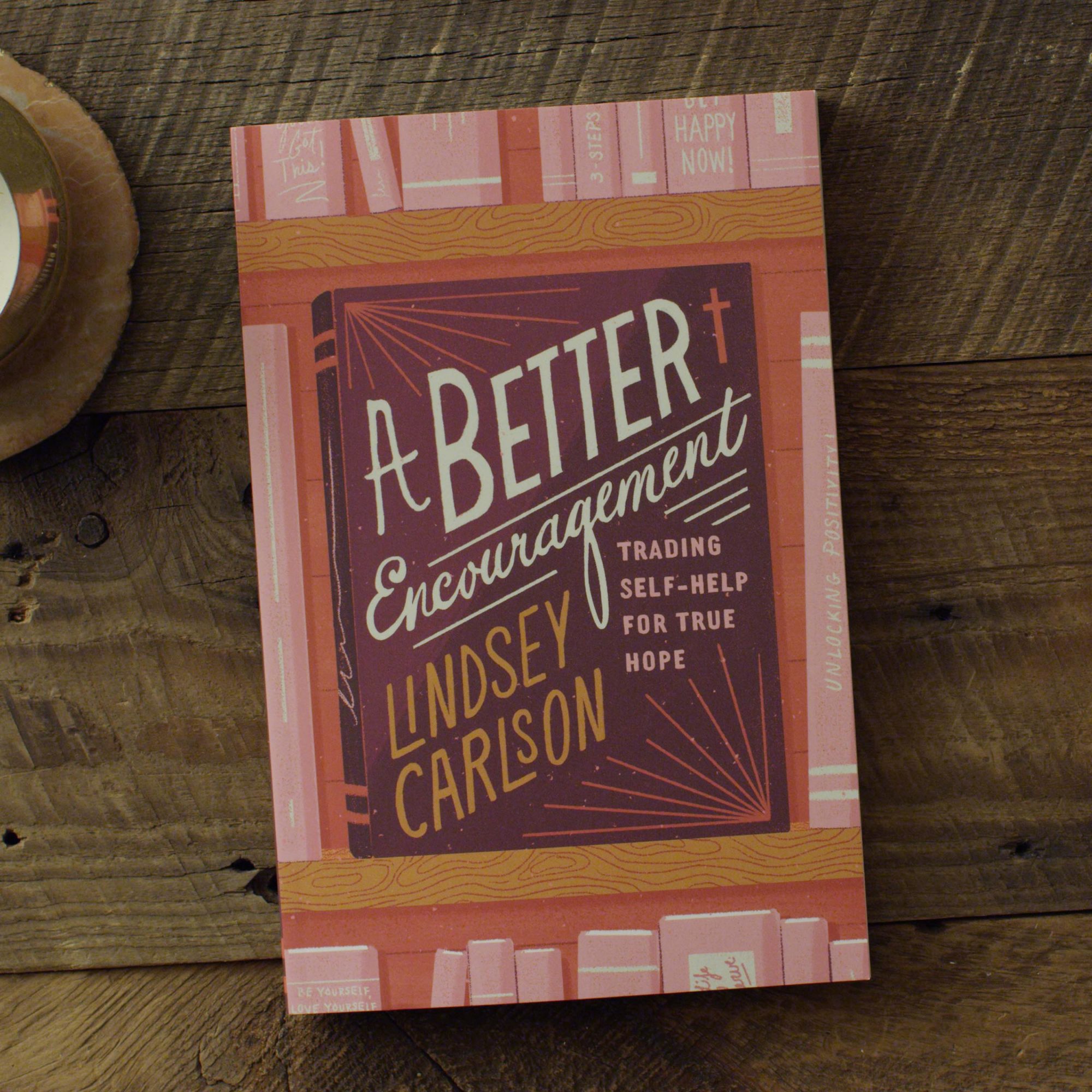 How has writing this book affected your own life?
The biggest shift has been that I am far more careful about how I encourage others. I regret how many times in the past I've spoken well-meaning, but totally untrue words and sentiments of comfort or help, because I knew they were the words of encouragement the recipient craved. When I depend on Scripture to speak a better word of encouragement, I'm able to offer stronger counsel.
When I'm given an opportunity to speak words of comfort or help into someone's life, I'm learning to pause and silently plead with the Spirit for his wisdom. I quietly search Scripture for words of grace that might give strength or speak peace. I try to remove my own agenda and speak words that point to God's promised good, his presence, his nearness, and his help.
---
Lindsey Carlson is a pastor's wife, a mother of five, and a native Texan. She enjoys writing, speaking, teaching women the Bible, and making disciples that grow by God's grace. She is the author of Growing in Godliness: A Teen Girl's Guide to Maturing in Christ. To find more, visit LindseyCarlson.net.