In this conversation, Welch demonstrates how to present the Scriptures in a way that leads people who are seeking strategies or techniques for dealing with sins and problems to see that what they need most is a person, Jesus Christ. While admitting that applying Scripture to problems is hard work, Welch invites Bible teachers to move from teacher to friend by getting to know those we're teaching enough to be affected by them.
Books by Ed Welch include:
Get your FREE 7-day devotional!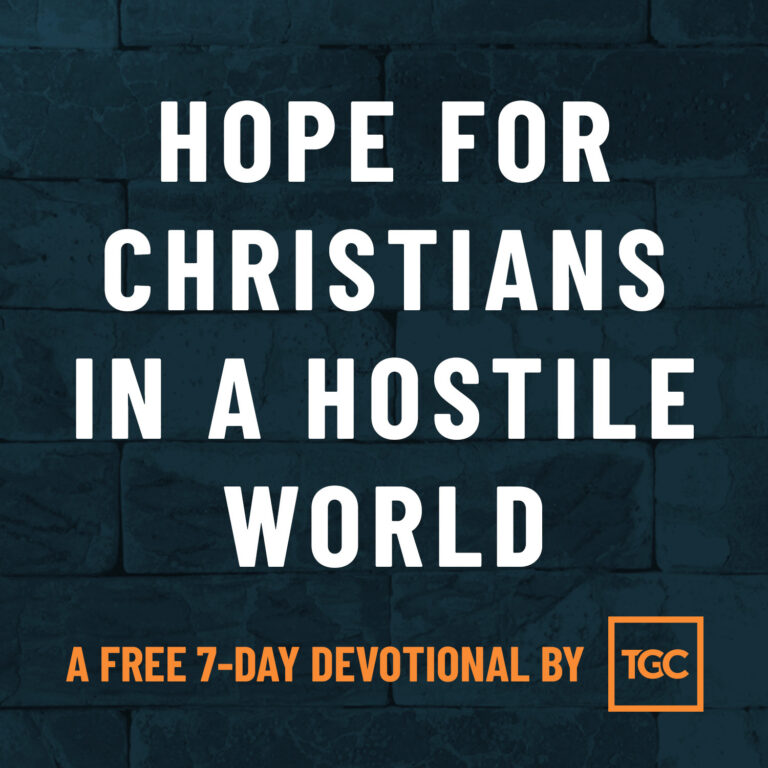 God's people have always been strangers and sojourners in this world. Do you feel that way, too?
You're not alone. Since the church's beginnings, Christians have often felt ostracized. And the Bible offers great encouragement for how to live with hope.
If you're feeling the weight of cultural exile today, our new 7-day devotional, Hope for Christians in a Hostile World, will encourage you.
If you sign up for this FREE resource, we'll send you an email each day for a week with a daily devotional featuring Bible readings and reflections written by TGC staff and friends.