Recently I read all of Paul's letters in one sitting. I highly recommend you do so at least once.
Surprisingly, it took me less than a minute.
The previous night I read about Jesus walking on water, how he stilled the storm with a single word. From these verses I gleaned that God can help me when I'm scared. And the night before I read about Daniel in the lion's den and discovered God will protect me from every danger.
If you haven't guessed, I was reading a children's Bible. If you have young kids, you're likely familiar with the take-home point found in many children's Bibles and in much church curriculum—a simple story with a moral lesson.
G.I. Joe Values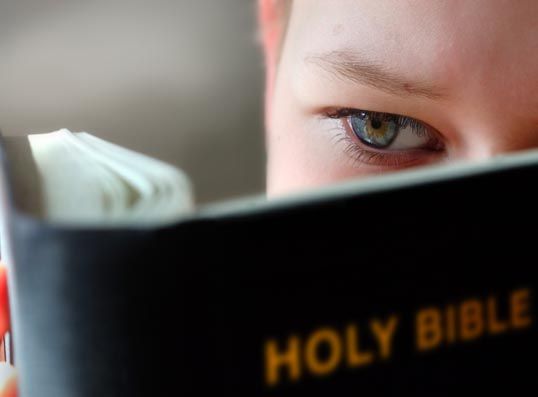 In these settings children learn to be honest, to share, even to obey their parents. These are values we desire to see, right? Yet when we read one of these stories in a children's Bible or when our kids come bounding out of Sunday school with their coloring page smattered with cotton balls and glitter-glue and a moral lesson, I sometimes cringe.
Why? Because I remember learning those same lessons growing up in a secular home. They were taught by those great heroes of the faith: He-Man, G.I. Joe, and the Ninja Turtles. These were children's stories designed to teach good behavior.
As an adult, I heard the gospel and found my morality damning (Rom. 2:12–15). As a parent, I realized I'd failed to teach my kids the incredible story of redemption by allowing secondary moral lessons to usurp the primary message of Scripture.
Essentially, I was teaching them there is little difference between the power of the gospel and the power of Grayskull. I needed to make changes. My children needed to learn to read and understand the Bible on its own terms.
4 Things to Avoid
Though cheap gospel substitutes take many forms, they often revolve around misinterpreting narratives in four ways:
1. Teaching narratives as moralistic fables.
Old and New Testament narratives are often taught as a spiritual version of Aesop's Fables. For example, Jonah is treated as a story about how disobeying God will bring disaster. While that point is true, biblical narratives are not solely or even chiefly designed to convey a mere moral lesson.
2. Using excessive extrapolation and subtext.
Children are invited to read between the lines, assign feelings and motives to characters, and identify themselves as the hero of each story. They are asked questions like, "Why do you think the little boy wanted to share his fish and bread?" or "How do you think this act made Jesus feel?"
3. Implying prosperity theology.
Many times the lessons walk—and sometimes cross—a thin line into prosperity theology by promising that God will always protect their bodies, heal their sicknesses, and provide for their material needs. Such theology quickly breaks down with children facing abuse, family hardships, and serious illness. They may even wonder if they caused their own hardship or are somehow at fault.
4. Excluding epistolary, poetic, and prophetic genres.
If covered at all, these genres are often combined into a single story and taught as a narrative. So much rich theology is missed in favor of a moral lesson.
5 Things to Embrace
So what's the alternative? As Christian parents we're responsible for raising our children in the nurture and admonition of the Lord (Eph. 6:4). It's our responsibility to teach them how to study his Word. We want them to see the Bible not as a collection of moral fables, but as the epic story of redemption.
Here five brief tips for accomplishing that goal:
1. Read and talk with your children about the Bible.
Deuteronomy 6:4–9 says to teach our children about the Lord in our homes, when we are traveling, when we lie down at night, and when we get up in the morning. Conversations about God and his Word should be a constant part of our daily interaction with our children.
2. Don't rely on children's Bibles alone.
Get your children in the Scriptures as much as possible. Even the best children's Bibles are an inferior replacement for the real thing, so employ them only in a supplemental manner and choose only those that focus on the gospel. (Excellent options include The Big Picture Story Bible, The Jesus Storybook Bible, and The Biggest Story.)
3. Teach them to think through paragraphs in the Epistles.
Since each paragraph contains a complete thought, read one at a time and help your child think it through. Depending on his or her age, you may need to stop after each sentence to ask questions. Older children may be able to handle two or three paragraphs together. The goal is to learn to comprehend what a biblical author is communicating.
4. When reading narratives, read the whole story and then ask questions.
Ask questions about the characters, plot, and resolution of the story. Stick with the story's details when questioning, and resist reading between the lines. Finally, ask "why" questions to help them see broader redemptive themes. Resist the urge to concentrate solely on the morality of the character's actions.
5. Don't assume you need all the answers.
Not knowing answers to all their questions can actually be constructive. Make it a fun learning opportunity to search together, modeling for them how to find an answer in the process.
They Are Worth It
We began this practice with our children, and even my 5-year-old can now follow along. The task is certainly more challenging than reading a page from your children's Bible, but our kids are worth it.
May we take the time to invest in their grasp of Scripture and the good news it proclaims.
Get your FREE 7-day devotional!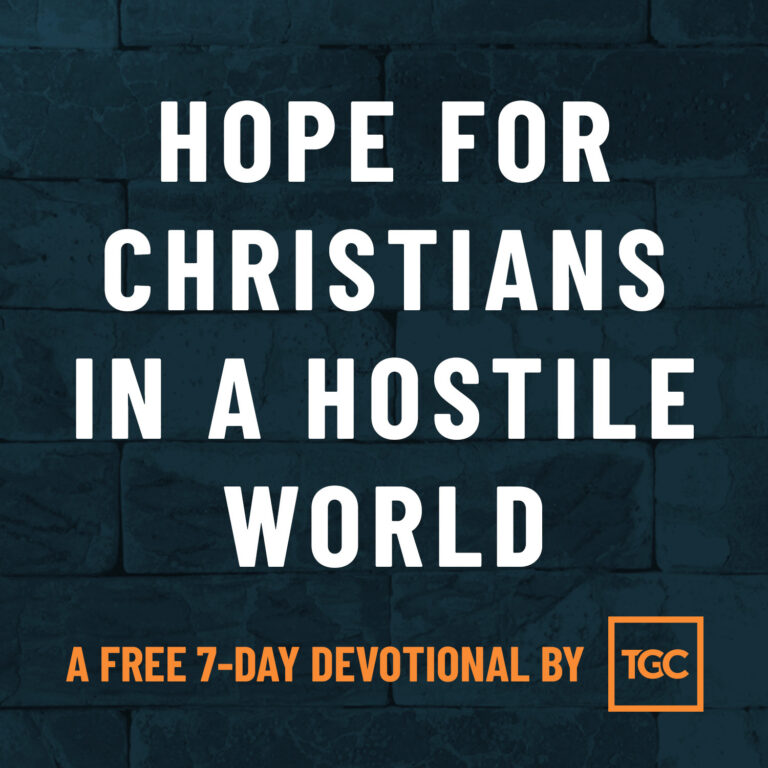 God's people have always been strangers and sojourners in this world. Do you feel that way, too?
You're not alone. Since the church's beginnings, Christians have often felt ostracized. And the Bible offers great encouragement for how to live with hope.
If you're feeling the weight of cultural exile today, our new 7-day devotional, Hope for Christians in a Hostile World, will encourage you.
If you sign up for this FREE resource, we'll send you an email each day for a week with a daily devotional featuring Bible readings and reflections written by TGC staff and friends.