EXHIBITING AT TGCW20
The Gospel Coalition is eager to partner with like-minded ministries and organizations at our upcoming Women's Conference, Steadfast: Faithfully Living the Word of God. We view our exhibitors and sponsors as partners in the work of promoting, preserving, and sharing the gospel message with our conference attendees. We look forward to partnering with you!
---
OPPORTUNITIES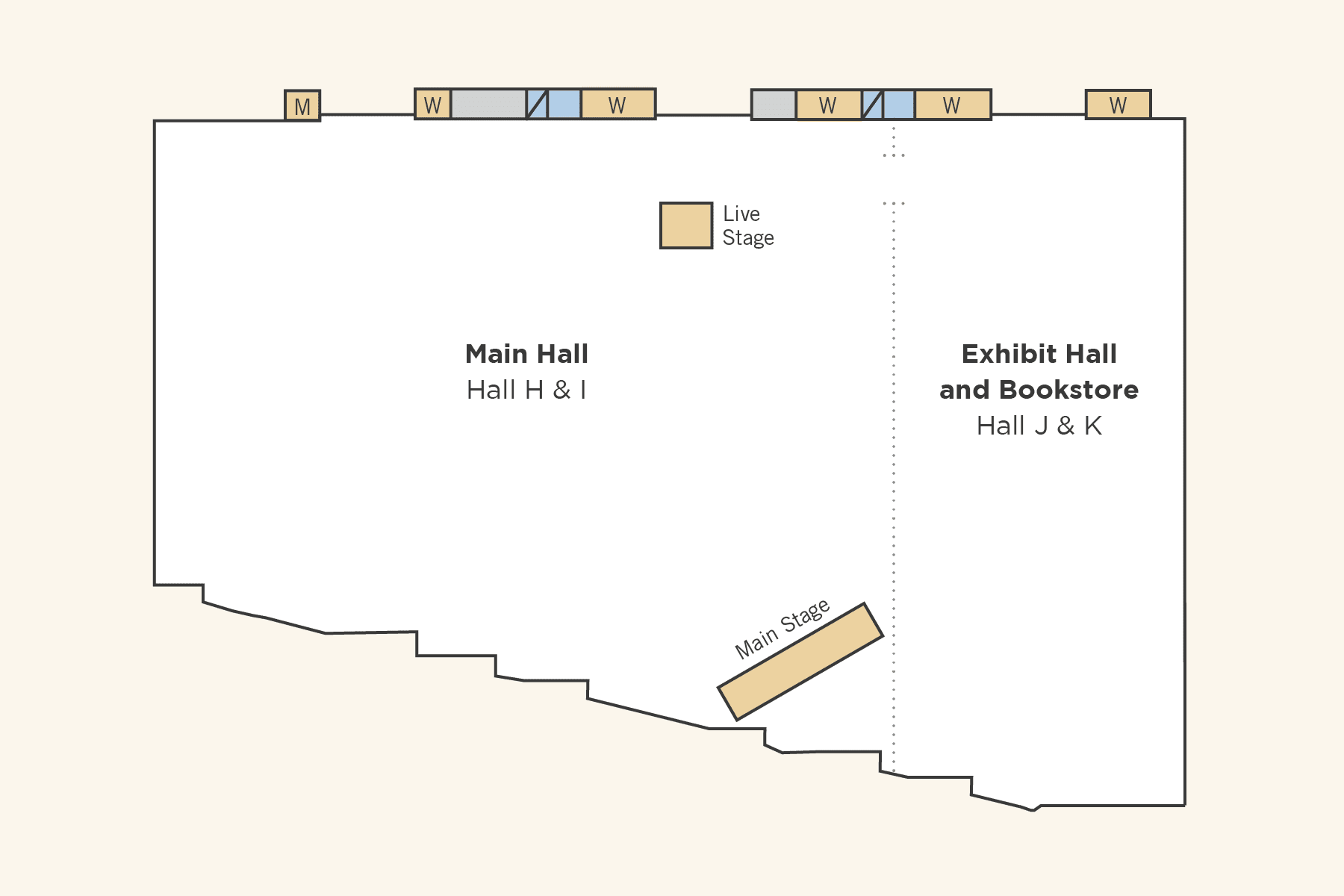 EXHIBITOR BOOTHS
20×20 ISLAND: $12,000 

(includes 8 registrations)

20×10 AISLE ENDCAP: $5,000 

(0 space available; includes 4 registrations)

10×10 BOOTH: $2,250 

(includes 3 registrations)
Each 10×10 Booth Includes: 8' back-wall drape, 3' sidewall drape, 7"x44" identification sign, 8'x30" black skirted table, 2 chairs, and a trash can.
---
BOOKSTORE SALES
For more information on how you may offer your resources for sale at TGCW20, please email Alen Andrews. Please note that all sales must be made through the conference bookstore and be pre-approved by TGC by April 3, 2020.
---
SPONSORSHIP OPTIONS
LIVESTREAM SPONSORSHIP: $12,000
BOOKSTORE STAGE SPONSOR: $8,000
SIMULCAST STAGE SPONSOR: $8,000
SHOWCASE (MUSIC) STAGE SPONSOR: $8,000
VOLUNTEER SPONSOR: $5,000
CONFERENCE APP SPONSOR: $7,500
PREMIUM HALLWAY SIGNAGE: $5,000
LANGUAGE INTERPRETATION: $3,500
INDIVIDUAL BREAKOUT SESSION SPONSOR: $2,000
---
PROGRAM ADS
2 PAGE AD SPREAD: $2,750 [13″ w x 9″ h. (trim size)]
FULL PAGE AD: $1,500 [6.5″w x 9″h (trim size)]
HALF PAGE AD: $1,000 [6.5″ w x 4.5″ h (trim size)]
Program Ad Requirements
BLEED: All ads should include a .125 (1/8th) inch bleed on all sides.
MARGIN: Keep all important text within a 0.5-inch margin on all sides.
COLOR & RESOLUTION: For the most accurate color reproduction, save original image files in CMYK, not RGB, and convert all spot colors to CMYK. All resolutions should be 300 dpi or greater.
FORMAT: Artwork must be in PDF format.
SUBMISSION: Email final art (20 MB max) to Alen Andrews by April 3, 2020. For files greater than 20 MB, please provide artwork via FTP.
Main Stage Slide Specs
SIZE: 1280 x 720
FORMAT: JPG
Live-Stream Video Specs
TIME: 60-90 seconds
FORMAT: MP4
---
IMPORTANT DATES
February 14, 2020 – Application Deadline
April 24, 2020 – Exhibitor Registration Deadline (Comp and Discount)
February 15, 2021 – Program Ad Deadline
February 15, 2021 – Approval for Conference Bookstore Deadline
March 5, 2021 – Slide and Live-Stream Video Deadline
April 8, 2021 – Exhibitor Move-In
April 11, 2021 – Exhibitor Move-Out
---
EXHIBITOR FAQ'S
APPLICATION PROCESS
If you desire to partner with TGC as an exhibitor and/or sponsor, you must fill out the Exhibitor Application by February 14, 2020. Upon acceptance of your exhibitor booth(s), you will receive an email confirmation with further information, including registration codes for your staff.
Please note: exhibitors and sponsors are considered based on two criteria: 1) the application submission date; 2) prior partnership with TGC events. Therefore, we encourage you to submit your application soon in order to secure a spot. Refunds for confirmed booths are not available.
CONFERENCE REGISTRATION
Each person (including exhibitors and sponsors) at the conference must be registered. The exhibitor application does not register you for the conference. Once you are confirmed as an exhibitor, you'll receive an email with the complimentary and discounted registration codes to register.
AUXILIARY EVENTS
If your organization is interested in renting space at the Indianapolis Convention Center for an auxiliary event or private meeting during the conference, please contact Joy Young for more information