It seems fitting that John Piper, founder and teacher of desiringGod.org and chancellor of Bethlehem College and Seminary, would publish Reading the Bible Supernaturally: Seeing and Savoring the Glory of God in Scripture at this point in his writing ministry. Nearly every thread of his ministry distinctives is woven into this book that exalts the divine source of these now well-known emphases. Christian hedonism, worship, missions, the necessity of rigorous thinking for the sake of the affections, prayerful dependence on God, and even a few of his more popular acronyms are brought together in a book on reading Scripture well. You can see this in the way Piper frames and unfolds the purpose of Bible reading:
Our ultimate goal in reading the Bible is that God's infinite worth and beauty would be exalted in the everlasting, white-hot worship of the blood-bought bride of Christ from every people, language, tribe, and nation.
Piper unpacks this definition over the book's first 10 chapters, emphasizing the need to see God's glory in Scripture through careful, reflective reading and to savor this glory for the sake of personal transformation. To Piper, beholding God's worth and beauty in Scripture is the non-negotiable aim in all Bible reading. "There may be a hundred practical reasons—good ones—that we turn to God's Word," he writes. "This aim [of seeing God's glory] should be in and under and over all of them—always" (66).
Natural Act, Supernatural Event
Piper builds a biblical case for why Scripture must be read supernaturally. In short: without God's Spirit graciously removing our spiritual blindness and softening our hearts, we can neither grasp the meaning of the biblical text nor see the beauty of what is there. God-dependent prayer and humility, then, become essential for reading Scripture as God intends it to be read. To those who cry out continually for help, God grants wisdom and grace (see Ps. 119:12, 26, 33, 125; Prov. 2:1–8).
But if we approach the holy text with the unclean feet of pride and self-reliance, we will meet divine opposition (Jas. 4:6). We will feel this opposition in our inability to rightly construe the meaning of a text, or in our incapacity see God's beauty in it, or in both (consider Jesus's indictment of the Pharisees in John 5:39–44). Of course, even humility is a gift of grace, so our dependence is absolute.
Yet seeing what is actually there involves more than just humble prayer and the hope God will reveal the riches of his Word through a few cursory glances:
When we pray for God to show us his glory in the Scripture we are not asking him to bypass the meaning of the text, but to open the fullness of the author's meaning. . . . . [W]hen the Psalmist prayed, "Open my eyes that I may behold wonderous things in your law," (Ps. 119:18), he did not mean that the sight of wonders could skip the natural process of careful reading. (262–63)
By giving us a divinely inspired book, God has ordained that we grasp the fullness of the Word's meaning through dependence on Christ and the use of natural means. As we labor to discover a text's meaning, we're to give careful attention to words, grammar, sentence structure, logical arguments, and context. We must learn to ask good questions of the text and think carefully over how seemingly incongruent truths from different sections of Scripture fit together in a seamless unity. Piper has called this rigorous, God-reliant reading of the text the "natural act of reading the Bible supernaturally," and he provides insights that'll help both new and seasoned saints do this better.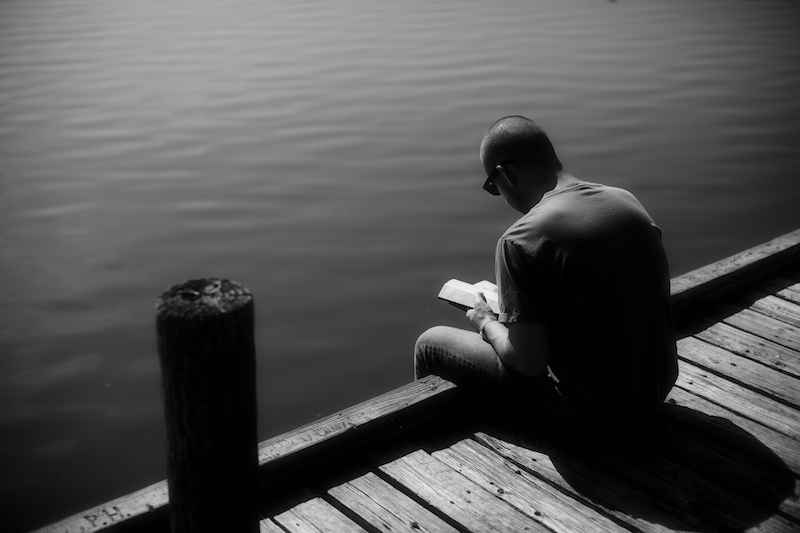 'I Prayed About It' Is Not Enough
But prayer doesn't make us infallible. While essential for rightly understanding and savoring biblical truth, prayer doesn't guarantee we'll get everything right. Yet how often is this implied when, in the moments just before someone discloses how their study of Scripture led them to embrace an aberrant doctrinal position, they report how diligently they "prayed" over the text, as if that settled the issue? Piper argues:
We cannot make a case for our interpretation by claiming illumination in answer to prayer, because the way God illumines the text is by showing what is really there. This means that when we want to make a case for how we understand a text, we must show what is really there. One good, solid grammatical argument for what the text means outweighs every assertion that the Holy Spirit told me the meaning. The reason that statement is not irreverent is that it takes more seriously the glorious work of the Holy Spirit in inspiring the grammar than it does the subjective experiences of an interpreter who ignores it. (264)
Our prayers, then, should be that God not only show us his glory, but that he do so through what is really in the text. When others point out the deficiencies in our interpretation and offer reasonable insights, we should take these corrections as an answer to our prayer for God's help. Better to be teachable and see more glory than to appear pious ("I prayed about it") and miss out on all God has for us in Scripture.
Meaning of Meaning (and Experience)
Piper charts a particular hermeneutical course throughout Reading the Bible Supernaturally. You'll not find any sympathy for modern linguistic theory in these pages.
The biblical text has an objective meaning grounded in authorial intent that must be discovered—not created—by the interpreter. Our experiences are vital, to be sure. But rather than shifting meaning from the author to the reader, our experiences serve to shed light on what is objectively in the text. That's why the psalmist could say, "It was good that I was afflicted, that I might learn your statutes" (Ps. 119:71, emphasis added). For the psalmist, and for all diligent Bible readers, experience—and the experience of suffering in particular—will often open vistas in Scripture that would've otherwise remained unseen.
[Watch this TGC video as Don Carson, Tim Keller, and Piper discuss how "a thousand sorrows teaches a man to preach."]
But I Don't Feel It!
Piper recognizes that this way of framing the practice of Bible reading may be foreign to some, if not many, Christians. Bible reading is often viewed as a duty to be scheduled and fulfilled rather than a feast to be anticipated and enjoyed.
Bible reading is often viewed as a duty to be scheduled and fulfilled rather than a feast to be anticipated and enjoyed.
While not removing the need for personal discipline, Piper draws us deeper into the realm of desire. It's true believers won't always feel like reading and studying Scripture, but that's why the psalmist begs God to "[i]ncline my heart to your testimonies and not to selfish gain" (Ps. 119:36). Our battle for obedience is fought, as Piper observes, primarily "at the level of desire, not deeds" (254).
Desire for God's Word is essential, not optional. So our daily cry must be for God to maintain and increase our inward longing for his Word, which will, in turn, strike a decisive blow against the many things that can choke out the Word and endanger our perseverance (254).
Great for Discipling
About three-quarters of the way through I decided that, along with Scripture, I was going to use Reading the Bible Supernaturally as one of my primary texts to disciple men in our church. I can't think of a more important task than helping other Christians read their Bibles well.
And to read the Scriptures well, we must see and savor the divine glory revealed on its pages. When this happens, we will be transformed into the image of Christ (1 Cor. 3:18) and be equipped for every good work (2 Tim. 3:16–17).
That sounds pretty comprehensive, and it all comes from learning how to read the Bible supernaturally.