For some, reading is a blast. Reading serious books feels like eating steak, entertaining ones like dessert. For others, though, reading is like eating vegetables. You know it's important, but it's not all that fun. So you find other things to do instead.
"Many struggle to find a good route into being a good reader," Kathleen Nielson observes in a new roundtable video with Rosaria Butterfield and Gloria Furman. How then can one who isn't "a reader" grow in her desire and ability?
"You've got to have a plan," Butterfield insists. Regarding Scripture, there's simply no way you can last as a "verse-a-day believer." A Christian is one who "shoulders an awesome responsibility: stewarding the world's ideas in a biblical way."
But how do we rightly read the Bible? Among other things, we must carefully account for genre. "You don't scan a text message the same way you do a sonnet," Butterfield says. "If you did, you'd completely misunderstand the text." In other words, we must engage Scripture in accordance with what it is. "Presuming the Bible should open itself up to you on your terms is dangerous arrogance."
Furman is laboring to cultivate in her children a love for God's Word. "I remind my daughter she isn't looking at a textbook. She isn't just reading about God. These are God's words, and should be treated like food." And like the best foods, Nielson adds, "The more you eat, the more you want."
Watch the full 13-minute video or listen to these three women discuss busy life stages, Psalm singing, kids with disabilities, and more.
Get your FREE 7-day devotional!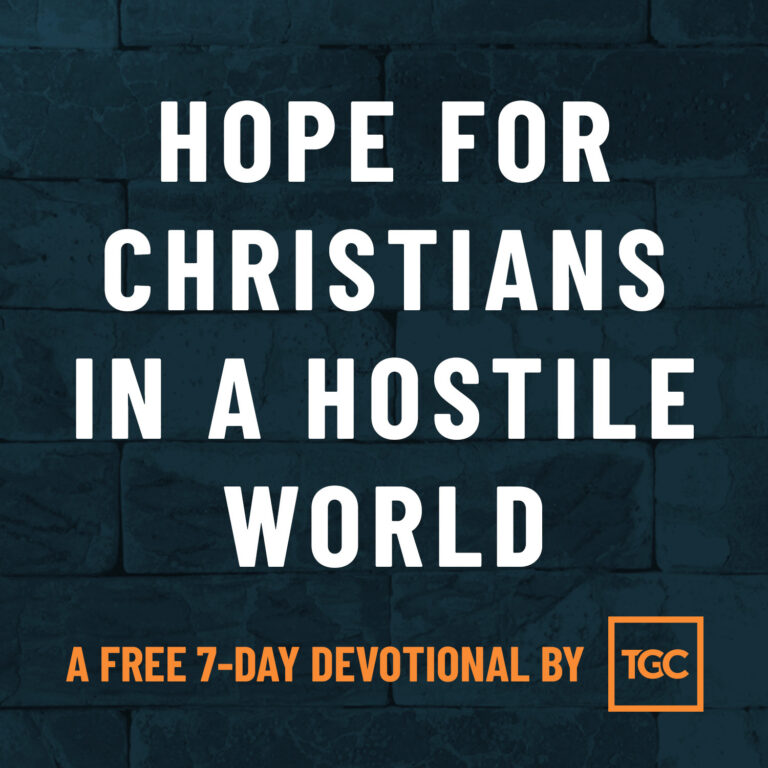 God's people have always been strangers and sojourners in this world. Do you feel that way, too?
You're not alone. Since the church's beginnings, Christians have often felt ostracized. And the Bible offers great encouragement for how to live with hope.
If you're feeling the weight of cultural exile today, our new 7-day devotional, Hope for Christians in a Hostile World, will encourage you.
If you sign up for this FREE resource, we'll send you an email each day for a week with a daily devotional featuring Bible readings and reflections written by TGC staff and friends.