(Khmer) What Is a Healthy Church?
Order Details
Stock Location: Cambodia
Format: Soft Cover
Page Count: 87
Case Quantity: 30 books
Case Weight:
Shipping Cost: $10.00 per case
Shipping Details: In-country Shipping Only
About This Resource
How does it look different from other churches? More importantly, how does it act differently, especially in society? Many of us aren't sure how to answer those questions, even though we probably have some preconceived idea. But with this book, you don't have to wonder any more.
Author Mark Dever seeks to help believers recognize the key characteristics of a healthy church: expositional preaching, biblical theology, and a right understanding of the gospel.
Dever then calls us to develop those characteristics in our own churches. By following the example of New Testament authors and addressing church members from pastors to pew sitters, Dever challenges all believers to do their part in maintaining the local church. What Is a Healthy Church? offers timeless truths and practical principles to help each of us fulfill our God-given roles in the body of Christ.


Language Reach
After the holocaust perpetuated by the Khmer Rouge in 1975-79 there were so few Christians remaining in Cambodia that Christianity in the country essentially had to start over. Only two trained pastors remained to minister among the small number of surviving, underground Christians.
Since the 15th century, Buddhism has been the dominant religion in Cambodia. The Khmer Rouge sought to eliminate all religion, as well as the educated and those who had contact with the West. The regime killed most Christians and 90 percent of the Buddhist monks. This holocaust cost nearly two million lives, leaving behind deep physical and emotional scars.
For the next 15 years Cambodia remained closed to the Gospel. In 1990 the government legalized Christianity, allowing some freedom. At that point there were only 20 known churches attended by 2,000 Christians in the entire country. With increasing freedoms, people became more open to the Good News. Today, there are an estimated 240,196 Evangelicals. Many former Khmer Rouge have become believers. But the government still bans door-to-door evangelism and distribution of tracts.
Mature leadership for the churches is the greatest challenge. The loss of so many educated people in the Khmer Rouge slaughter, combined with the dysfunctional society, pushed many new Christians quickly into leadership before they were ready. Existing pastors' lack of training, their need to provide for themselves and the overwhelming practical needs of the faithful are huge challenges. Leadership training courses for them are becoming more available. Yet there remains a desperate need for biblically solid resources to help them shepherd and build up their fledgling congregations.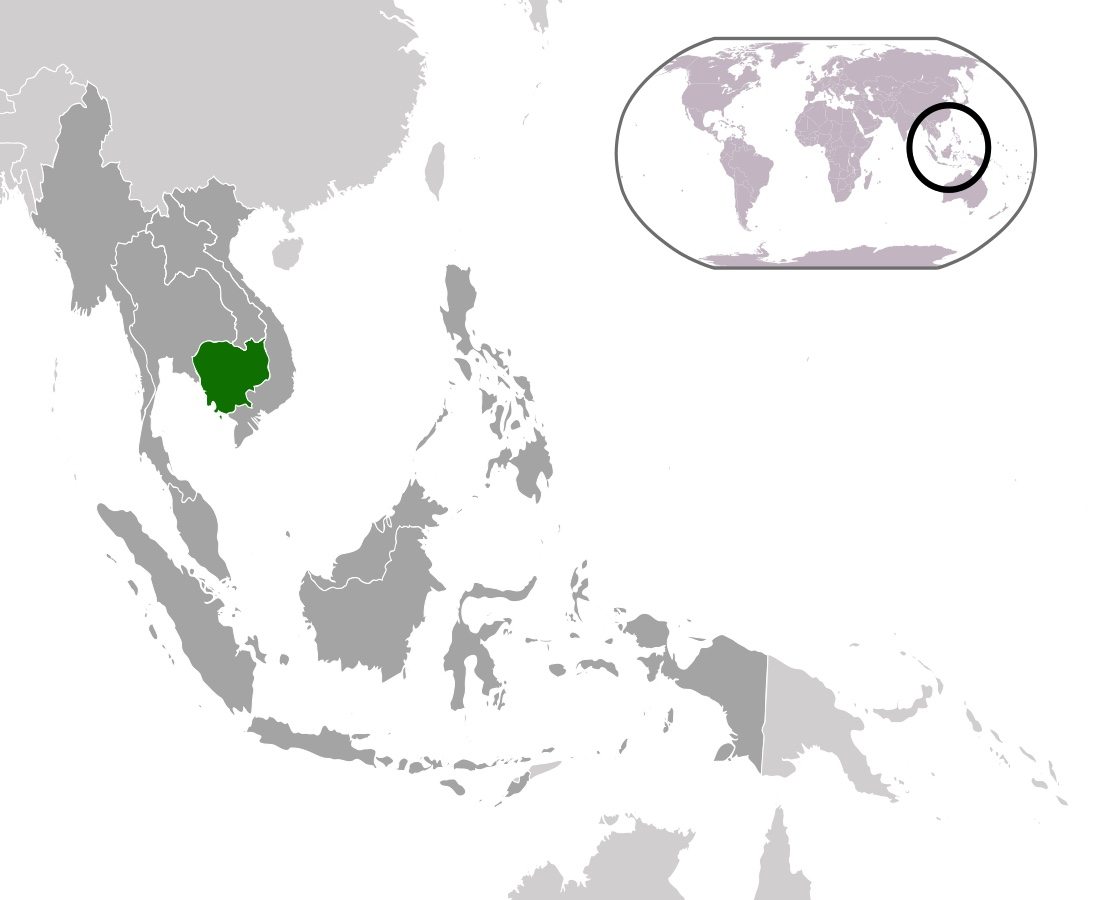 Demographics
Population: 13,005,000 (70% under age 30)
Official language of 13,005,000 speakers
Status: Least-Reached
Religions: Buddhist 12,545,000 (83.3%); Christian 471,200 (3.1%); Evangelicals 240,000 (1.6%)
Literacy:  73.6%
*Operation World; Joshua Project