(Haitian Creole) What Is a Healthy Church?
Order Details
Stock Location: United States
Format: Soft Cover
Page Count: 128
Case Quantity: 28 books
Case Weight: 18 lbs
Shipping Cost: $30.00 per case
Shipping Details: In-country Shipping Only
About This Resource
What is an ideal church, and how can you tell?
How does it look different from other churches? More importantly, how does it act differently, especially in society? Many of us aren't sure how to answer those questions, even though we probably have some preconceived idea. But with this book, you don't have to wonder any more.
Author Mark Dever seeks to help believers recognize the key characteristics of a healthy church: expositional preaching, biblical theology, and a right understanding of the gospel. Dever then calls us to develop those characteristics in our own churches. By following the example of New Testament authors and addressing church members from pastors to pew sitters, Dever challenges all believers to do their part in maintaining the local church. What Is a Healthy Church? offers timeless truths and practical principles to help each of us fulfill our God-given roles in the body of Christ.
Language Reach
Haiti has experienced tremendous suffering ranging from the massive earthquake in 2010, to dictators, disastrous mudslides that bury villages, and crop failures. With the slave revolt in the early 19th Century, Haiti became the first black republic of the world.
The displaced Africans appeared to have new hope and new dreams and yet, for over 200 years, this small Caribbean nation has struggled to feed its own population and lead its people. There is a deep commitment voodooism, ancient ancestor worship, and black magic which has made it increasingly hard for Christianity to be a beacon of hope. Although the Church has worked tirelessly there has been fragmented leadership, a widespread lack of pastoral training, and liberal theology. The pastors on the island are crying out for literature in the heart-language of the people (many people understand French, but they read and grasp the Creole language).
Church leaders not only desire intensive training in theology, but they also want to serve a population that is ravaged with HIV/AIDS, unemployment, and other community issues and ills. These church leaders desire to hand out biblically-based books for people to read in order to offer hope, joy in Christ, and to seek a God who loves this nation.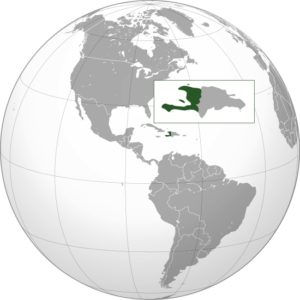 Demographics
Population: 9,203,000
95% First Language Creole Speakers
52% Literacy Rate (Internet users 1M; growing 16,566% per decade)
20.8% Protestants