(English) Pastor's Book Set VIII
Order Details
Stock Location: United States
Format: Soft Cover
Page Count: Multiple
Case Quantity: Set with 1 of Each Title books
Case Weight: 12 lbs
Shipping Cost: $16.00 per case
Shipping Details: In-country Shipping Only
About This Resource
Resource Titles (1 copy of each):
Reformation Study Bible
Prosperity: Seeking the True Gospel
Strauch, Biblical Eldership
Alcorn, Touchpoints: Heaven
New City Catechism
Keller, Galatians for You
Dever, The Message of the New Testament
Bruno. The Whole Story of the Bible in 16 Words
Language Reach
While the majority of the world speaks and communicates in local languages, globalization has created one major stream of communication—Global English. It is the official language of 53 nations (one-fourth of the world), and it is estimated that another billion people speak it as their second language. Nearly 1,742,600,000 are able to access, read, and comprehend resources in the English language. That's more than 1 out of 5 people in the world!
While we continue to pursue translation into key languages, many times it is more cost effective to make English resources available to pastors, seminaries, and those who train church leaders. Global English is vital for equipping Christian leaders with selected biblical works.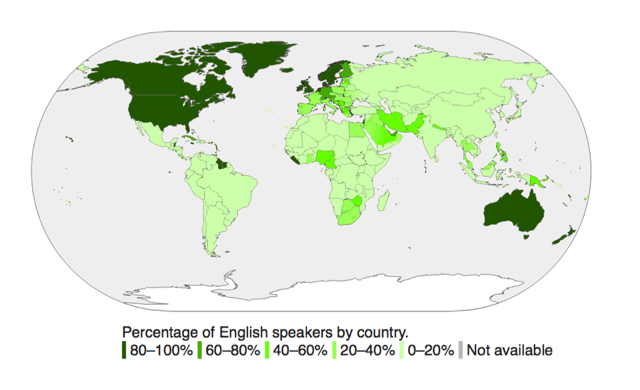 Demographics
Global—All Continents

11% First Language English Speakers

24% Comprehend, Read and have Access to English
99% Literacy Rate
6.89% English-Proficient Protestants