TGC Iowa Chapter: Gospel Wakefulness with Jared Wilson
April 28, 2018
9:00 am - 5:00 pm
Location:
Faith Bible Church, 46th Street Northeast, Cedar Rapids, IA, United States
Coordinator:
Johna Schildroth
Register Here for $39
As Christians we know that Jesus saved us but what does it mean to be truly awakened to the wonder of the gospel day-by-day? What if every day we could experience the initial joy we felt when we experienced salvation?
This April The Gospel Coalition's Iowa regional chapter is excited to host Jared Wilson for a new one-day conference for church-members, young and old, to challenge us and reawaken us to the multifaceted brilliance of the gospel.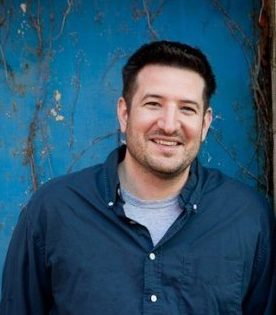 Jared Wilson
Jared Wilson is the director of content strategy at Midwestern Baptist Theological Seminary and the director of the Pastoral Training Center at Liberty Baptist Church in Kansas City, Missouri. He is the author of numerous books, including Gospel Wakefulness and Supernatural Power for Everyday People, and he speaks at many churches and conferences throughout the year. Jared is married to Becky, and they have two daughters: Macy and Grace.