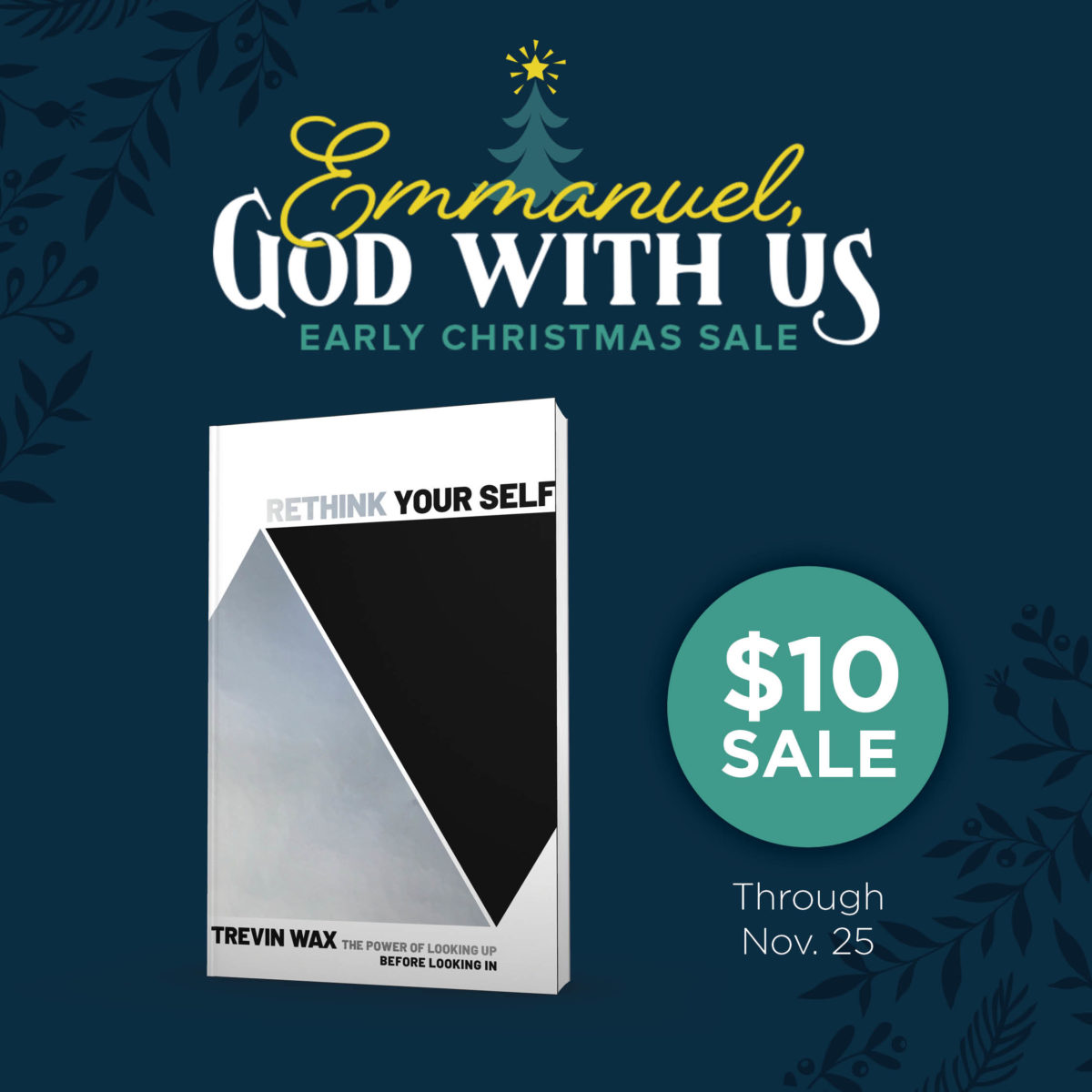 Gen Z Apologetics Webinar: Don't forget to register for this free webinar on December 14th, where Josh Chatraw and I will discuss doing apologetics for the next generation. Find out more here.
Book News: Over at LifeWay Voices there is an adapted excerpt from Rethink Your Self: Why It's Harder Than You Think To "Chase Your Dreams"
Right now, you can an early Christmas deal from LifeWay and BH Publishing: Rethink Your Self for $10 until November 25 and when you order, they'll add in the cart another of my books—This Is Our Time—for free.
Podcast Pick of the Week: GospelBound with Collin Hansen features an extended interview with Carl Trueman about his new book, The Rise and Triumph of the Modern Self. This is one of the best books of the year, and this conversation is a good starting point to Trueman's work.
Kindle Deal: The Great Athanasius: An Introduction to His Life and Work by John Tyson. $2.99. 
Seven of the best articles I came across this week:
1. H.B. Charles Jr. – First Person: Keep Your Heart with All Vigilance. H.B. Charles Jr. provides insight on the biblical admonition to "keep your heart."
2. Danielle Kelly – Restorative Fire. A good reflection here on restorative fire, with a parallel to why God allows spiritual fires into our lives, which cultivate soil for growth.
3. Brenda Croston – How Pain and Loss Lead to Deeper Ministry. "For every area of loss experienced—such as a death, a loss of community, or the loss of income—there has been an opportunity to minister to someone going through what God has already brought me through."
4. J. T. English – A Congregation is Not an Audience. "We need the entire church to be engaged in mission, not just professional ministers."
5. Damon Root – How Frederick Douglass Destroyed John C. Calhoun with the Power of John Locke. He is not normally credited as such, but Frederick Douglass undoubtedly deserves to be ranked as one of the 19th century's foremost proponents of Lockean liberalism.
6. Josh Blackman – Video and Transcript of Justice Alito's Keynote Address to the Federalist Society. "It pains me to say this, but in certain quarters, religious liberty is fast becoming a disfavored, right. And that marks a surprising turn of events." –Justice Alito speaking to the Federalist Society.
7. Rod Dreher – Christianity Beyond Here and Now. "To turn away from Christianity because of contemporary politics is like deciding you will never listen to music again because what's on the radio is trite and offensive. What does Bach or Count Basie have to do with Cardi B?" – Good word from Rod.
If you would like my future articles sent to your email, please enter your address.