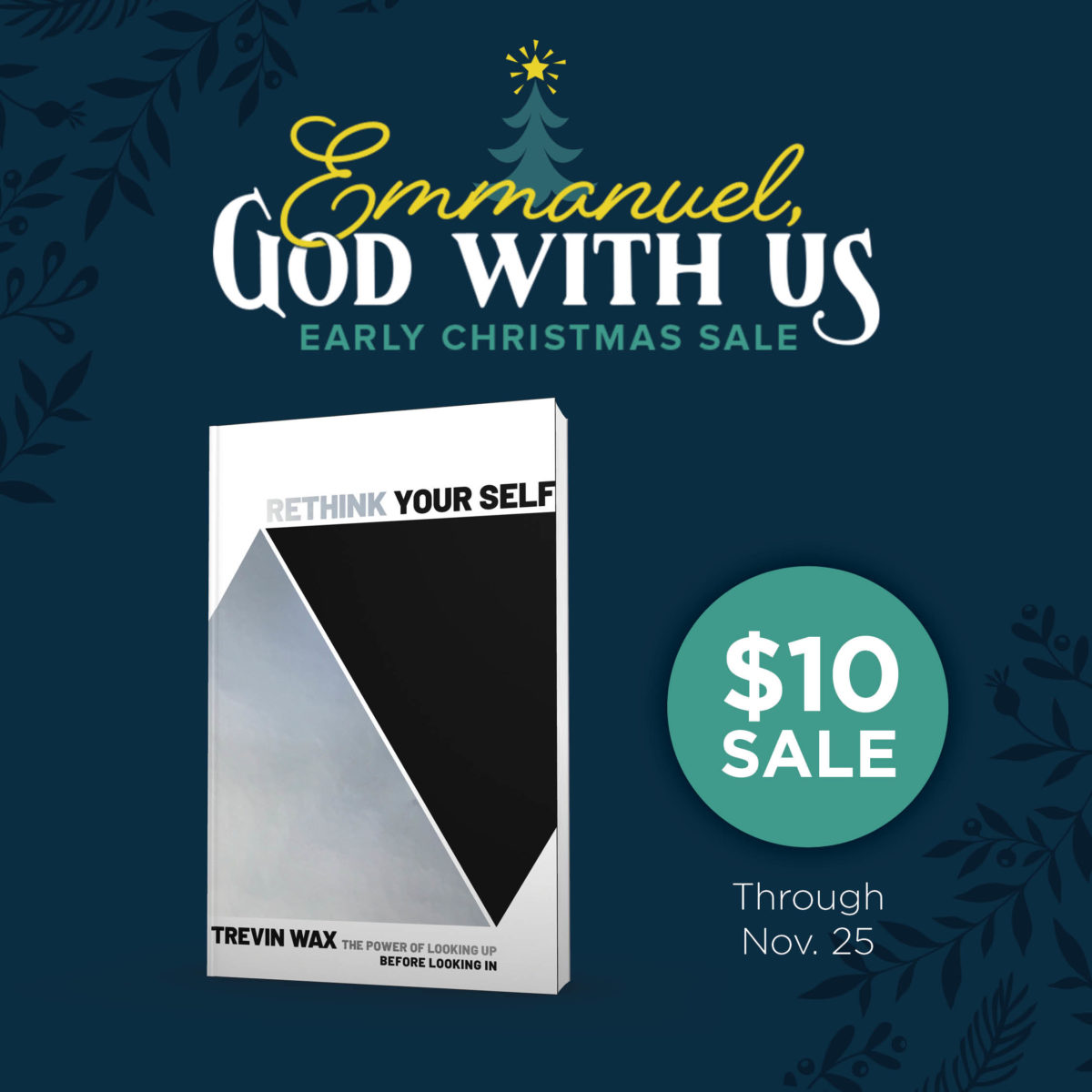 Video: November 1 marked ten years since I began work at LifeWay—to start a curriculum which would eventually become The Gospel Project. In this video with Brian Dembowczyk, I give the back story of how The Gospel Project came about, where the name originated, and how the Lord blessed the good work of so many great people.
Book News: Thank you to Samuel James for this review, The Best (Non)Self-Help Book, of Rethink Your Self at The Gospel Coalition. I always appreciate book reviews that provide additional insight and reflection on the topic, and this is one of those.
Also, right now, you can get this incredible early Christmas deal from LifeWay and BH Publishing: Rethink Your Self for $10 until November 25 and when you order, they'll add in the cart another of my books—This Is Our Time—for free.
Podcast Pick of the Week: 2000 and 2020 have been election nail-biters, but neither compares with what happened in 1876. History This Week tells the story of Samuel Tilden and Rutherford B. Hayes.
Kindle Deal: Advent for Everyone: Matthew: A Daily Devotional by N. T. Wright. $1.99.
Seven of the best articles I came across this week:
1. Carl R. Trueman – The Rise of Psychological Man and The Impact of Psychologial Man––and How To Respond. A two-part essay from Carl Trueman on the rise of "psychological man" and how it has affected society (and the church). Both parts, well worth your time.
2. Marvin Olasky – After an Election, Reconciliation? John Perkins is World Magazine's "Daniel of the Year"––well deserved.
3. Alexis C. Madrigal – Things You Cannot Unsee (And What They Say About Your Brain). I will never cease to be amazed at the way the human brain works in finding patterns, seeing images, discerning reality.
4. James Wood – Does Knowing God Just Take Practice? An interesting review of a book (from a secular perspective) about religious practices and their impact on devotion and faith.
5. J. Alasdair Groves – Feeling the Truth. God has not put enmity between truth and emotions. Instead, the two are intended to re­inforce each other so that we might not only know but passionately pursue what is good, lovely, and honoring to God.
6. Will Oremus – Facebook Is the "Mainstream Media" Now. Social platforms have been steadily usurping both the role and the profits of the mainstream media for years. It's time now to acknowledge that Facebook and Twitter are the mainstream media, or at least a crucial part of it.
7. Emily Belz – The 2020 internet chess carnival. Interest in chess has boomed during the pandemic as top players embrace streaming platforms. But can the chess world avoid the toxicity of the internet?
If you would like my future articles sent to your email, please enter your address.