I always like to know a little something about an author before I sit down to open up his or her book. Today, I'm excited to interview my friend Kristen Wetherell about her upcoming book, Humble Moms: How the Work of Christ Sustains the Work of Motherhood, releasing April 12th, 2022.
In the season of motherhood, it's easy to become overwhelmed and discouraged as we focus our gaze on our never-ending-always-growing list of things to do. Kristen's refreshing new book invites moms to look up from their daily task to the loving work of Christ on our behalf. Her words warmly point us to Jesus, helping us to follow in his example of humility as we serve our families. I know this book will be such an encouragement! You can pre-order Humble Moms today.
---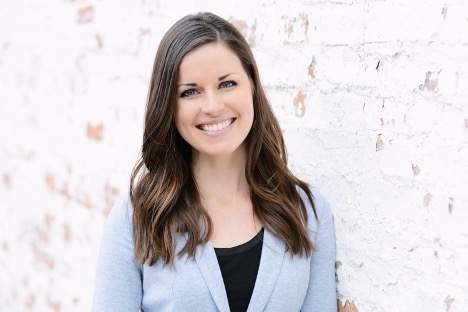 Can you tell us a little bit about yourself? 
I am a pastor's wife of eight years, a mom to two little ones (4yo and 2yo), a writer, and a speaker. I've had the great privilege of authoring Humble Moms and Fight Your Fears, coauthoring Hope When It Hurts, and editing TGC's 12 Faithful Women. I also just finished writing a board book series for young kids—a blast! Brad and I are members at The Orchard in Chicagoland, where he is a campus pastor. 
A fun fact: I got my BFA in Music Theater. I love singing, reading, cycling, eating out, traveling, meeting friends, and a lazy afternoon at home with my family.
When did you first start writing? What do you enjoy about it? 
Ten years ago—I was pursuing performing arts in New York City (an extremely hard industry and lifestyle), and I needed an outlet. So I started a blog, reflecting on what I was reading in God's Word each morning. The writing bug bit me, and I couldn't stop. For me, writing is a useful way to think—and I love to think—and an enjoyable way to communicate. Writing is also a way to express beauty, and I love creating beautiful rhythms through words and sentences (which, for me, is similar to writing and listening to music). Most importantly, it's one way God weaves his truth into my soul and teaches me who he is. I often say that if God hasn't written something on my heart, then it's probably not worth writing about. 
Jesus's joy is to serve his people—the high and holy God of all drawing near to us—and our privilege as moms is to constantly receive from him as we serve our kids.
Is writing ever difficult for you? How so?
Yes! Writing can be difficult for me. The common idea that writing is easy and just "happens naturally" is a misconception. Like any other work, writing is hard and is laced with both joy and futility. So, like any other work, it requires focus, commitment, and (sometimes) slogging. 
My two main difficulties related to writing are life-season and chronic pain. I stay home full-time with my kids, making writing time hard to come by, so I have to be laser-focused when it comes. I also struggle with pain in my hands and arms, which can make typing hard (thank God for dictation software!). But when I'm discouraged, I just keep writing, even if it's the next sentence or paragraph. 
Hard things are often worth doing, and God has always been faithful to use the difficult discipline of writing in my heart. 
What led you to write Humble Moms?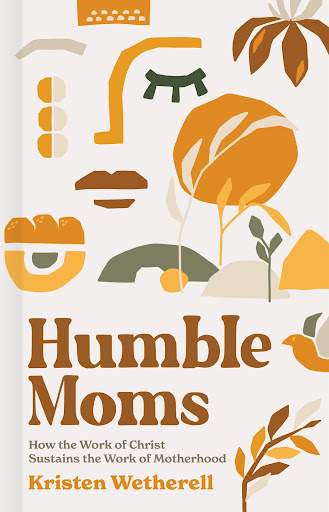 As a mom of two young kids, I have come to the end of myself so many times and wondered how to find the strength to keep going. Motherhood is not for the faint of heart! It requires endurance—but I wasn't satisfied with just gritting my teeth and "getting through" it. I want to enjoy my kids and enjoy serving them, but I often wonder how that's possible when my tendency is to grumble about the seemingly mundane work I'm doing.
I needed this book, so that's why I wrote it. I need my eyes fixed on Jesus, who came not to be served, but to serve (Matt. 20:28) and whose heart is gentle and lowly (Matt. 10:28). It is only as we gaze at him, his perfectly humble heart and servant-hearted work, that we will be changed into his image. It is only as we come to him, needy and dependent, that our hands and our hearts will increasingly become one in this thing called motherhood. 
What's the central message you hope readers will take away from your book?
Jesus's joy is to serve his people—the high and holy God of all drawing near to us—and our privilege as moms is to constantly receive from him as we serve our kids.
How has writing this book affected your own life?
As the day gets going and the needs start rolling in—as my lower back starts hurting and the kids start crying all at once and there isn't enough of me to go around—I'm learning a fresh, joyful reliance on God's moment-by-moment grace to sustain me. I'm learning not to look too far ahead (I can't, or I'll crumble) and to take a deep breath. I'm learning to cry, knowing Jesus cares for me and feels compassion for me, that he knows what it is to be weak and to do something hard. I've also learned more about the beauty of his church; so I'm more likely to pick up my phone and text friends for prayer—and I am reminded that Jesus is also praying for me right now in heaven. That gives me strength. 
At the end of the day, mama, it's not you that keeps the world spinning. It is Christ.
And honestly, some days I collapse onto the couch at night not even sure how I got through, and feeling discouraged that I didn't consciously think about God that day ("Have I learned anything?!"). But I know God thought about me, cared for me, and carried me. I know he is actively serving and loving me, remaining faithful, even when I am faithless. Humble and needy is the best place we can be as moms. 
For a sneak peek, here are some quotes: 
"No bad day of motherhood—no angry meltdown toward your kids, no attempts to escape from your circumstances, no wayward worship or mishandled thirst—will shut off the fountain of rich mercy and grace that is in Jesus. Quite the opposite: your thirst for him causes his plentiful provision and lavish grace to overflow to you exactly when you need it."
"Jesus frees you, Mom, from attempting to be your own Savior, and he frees you from the impossible task of saving your children."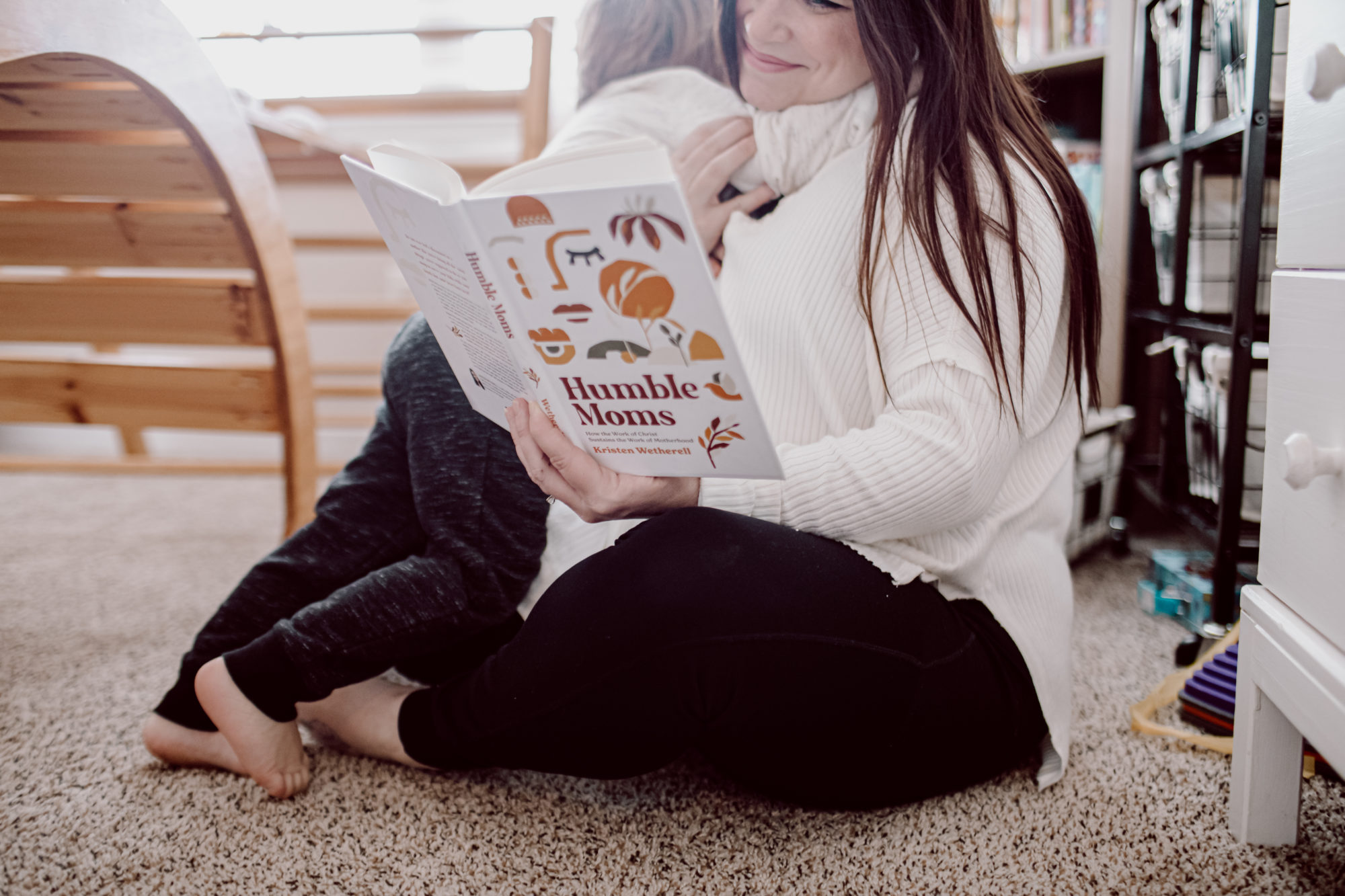 "You have been bought at the cost of the Good Shepherd's life who became your sacrificial lamb. His blood makes good on his promise. And if he went that far, would he now leave you to figure out this motherhood thing on your own?"
"Jesus's deep affection for you fuels his attentiveness to you; he can't possibly leave you to yourself and your own resources."
Here are some endorsements:
"In Humble Moms, Kristen Wetherell offers us not only an excellent resource but also a lifelong pattern for motherhood: first, look at Christ, and see who he is and what he's done. Then, as his beloved, consider how emulating him through service to our kids is worship. Every mom who longs to love God and her children well should read this book!" —Christine Hoover, mom of three boys and author of How to Thrive as a Pastor's Wife
"I'm so grateful for the way Humble Moms invites weary moms to gaze on Jesus, embrace his humility, and ultimately be refreshed for the task of motherhood. Kristen points us beyond the things we do and helps us think about who we are—being made more and more like Christ." —Ruth Chou Simons, Wall Street Journal bestselling author, artist, and founder of gracelaced.com
"Kristen wrote a book about motherhood by writing a book about Jesus! By taking moms on a deep dive in the Gospel of John, she invites readers to be satisfied with Christ. Moms will walk away with a deeper understanding of humility and a roadmap for serving like Christ in their own lives." —Emily Jensen, cofounder of Risen Motherhood, coauthor of Risen Motherhood: Gospel Hope for Everyday Moments
If you had an afternoon to do whatever you'd like, where would we find you?
It would be summertime in June, a lovely 72-degree day with blue skies and a slight breeze, and you would find me reading a book in my front yard, next to my husband, while watching my kids play in the grass.
---
Kristen Wetherell is a pastor's wife, mother, and writer. She is the author of Humble Moms and Fight Your Fears, coauthor of the award-winning book Hope When It Hurts, and editor of 12 Faithful Women. She also enjoys teaching the Bible to women at conferences and retreats. Read Kristen's writing on her website and connect with her on Instagram.