I always like to know a little something about an author before I sit down to open up his or her book. Today, I'm excited to interview Hannah Nation about her upcoming book, Faith in the Wilderness: Words of Exhortation from the Chinese Church, releasing tomorrow, April 27th, 2022. I met Hannah at a TGCW conference a few years ago and I'm always so encouraged to hear from her about the Chinese church and what we can learn from their faithful witness. You can get your copy of Faith in the Wilderness here.
---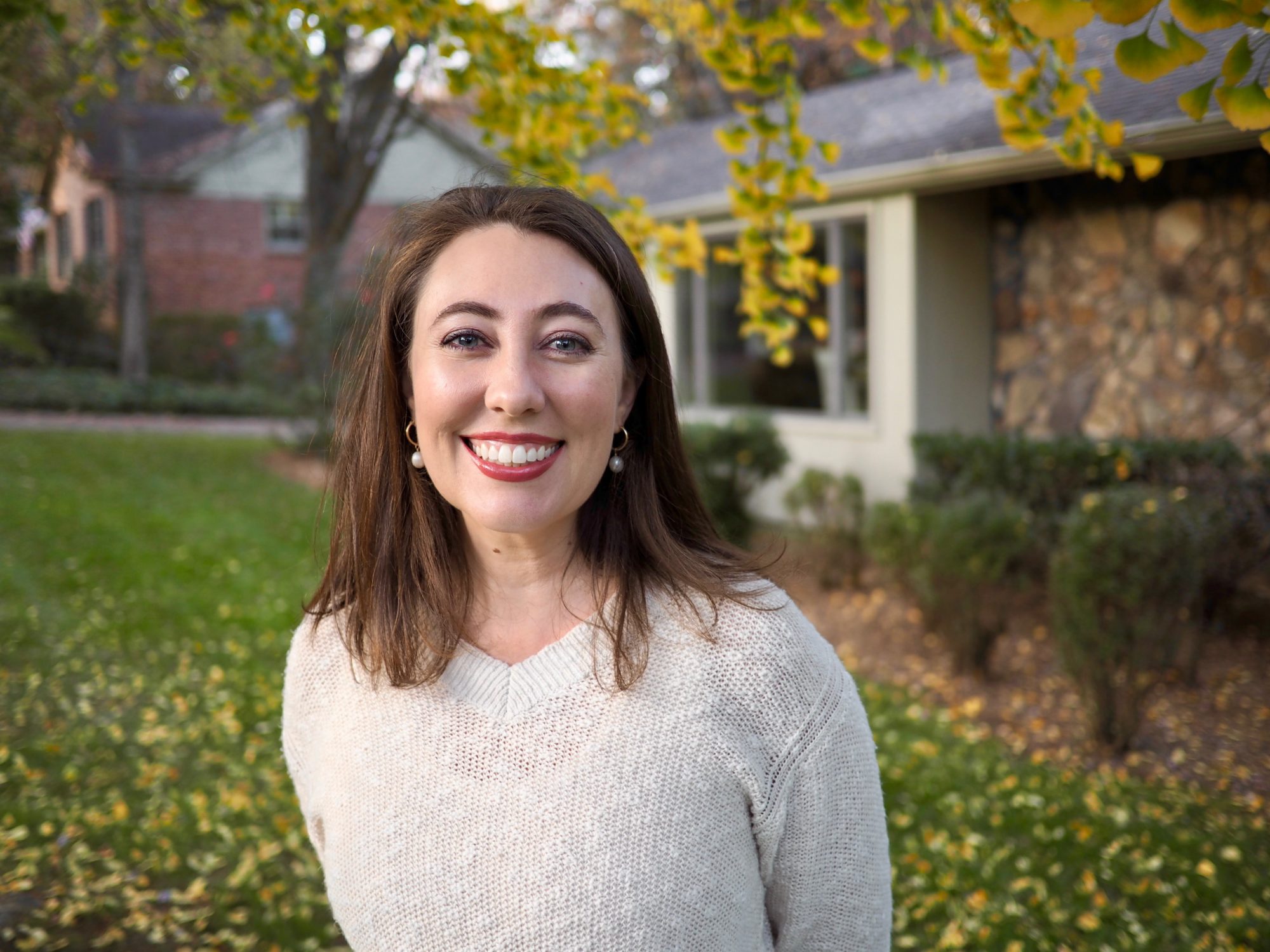 Can you tell us a little bit about yourself?
I'm married to my best friend, Trey, and we live in Pittsburgh with our two daughters Verity and Clemence. I've lived in ten cities across three continents over my lifetime and I anticipate more moves ahead of us as the Lord calls. I am currently the Managing Director for the Center for House Church Theology and the Content Director for China Partnership. I first went to China almost twenty years ago as a college student and have been drawn to serve there since. I believe the future of the evangelical church is in China and we have much to learn from our Chinese brothers and sisters.
When did you first start writing?  What do you enjoy about it?
I started writing in college, but my real love for writing began when I was living in China. It was my primary way of processing before the Lord the injustice and suffering I saw in our city. Writing allowed me to cry out to God and also share with others back home what I was seeing and experiencing. I learned that writing powerfully shaped my own spiritual growth and motivated others to care and pray for these issues that were far away from their daily realities. Most of my writing and editing serves to give voice to believers in other countries who might never be heard without their voices being translated and published. That's why I chose to compile this book of translated evangelistic sermons preached by Chinese house church pastors through the pandemic. This book doesn't contain much of my own writing apart from the introduction, but I love being able to share the powerful and beautiful words of others! 
The need for the gospel was greater than the need for security
Is writing ever difficult for you?  How so?
I've found that my own writing goes quickly, but editing is more challenging as it takes time and consideration to keep the integrity of the author's original work. Since this book was edited from raw translation, it took even more effort to make sure the prose was beautiful and winsome for the reader. But it's been rewarding to hear how this book has already been moving for people who might not have heard these voices otherwise.
What led you to compile Faith in the Wilderness: Words of Exhortation from the Chinese Church? 
I was in Malaysia helping staff an international convention of church leaders, many who were from the Chinese house church, when the pandemic hit in 2020. In the days leading up to the convention, it became apparent that thousands of house church leaders would not be able to leave China. This was devastating for many Chinese Christians who probably never worshipped openly and publicly like they would have been able to in Malaysia. The leadership boldly and surprisingly decided to livestream the convention into China, an unprecedented decision that went against many security plans. Their motto was "Let the Light shine in the darkness!" The need for the gospel was greater than the need for security, therefore, thousands across China watched the livestreams as the pandemic broke out.
When the convention ended, the Chinese leaders who preached faced returning to a country in turmoil. Nevertheless, they all agreed that the public preaching had to continue. The pandemic wasn't a time to hide, it was the time to evangelize. The same group began hosting public, online evangelism meetings where thousands listened across China. I quickly realized these sermons needed to be translated for the global church. Our brothers in China had great courage and wisdom to evangelize at the height of the pandemic. Their understanding of the gospel, deep love for Jesus, understanding of suffering in light of eternity, and burning desire to preach to their fellow Chinese led me to compile this book. I hope it is just as convicting and encouraging for all who read this book.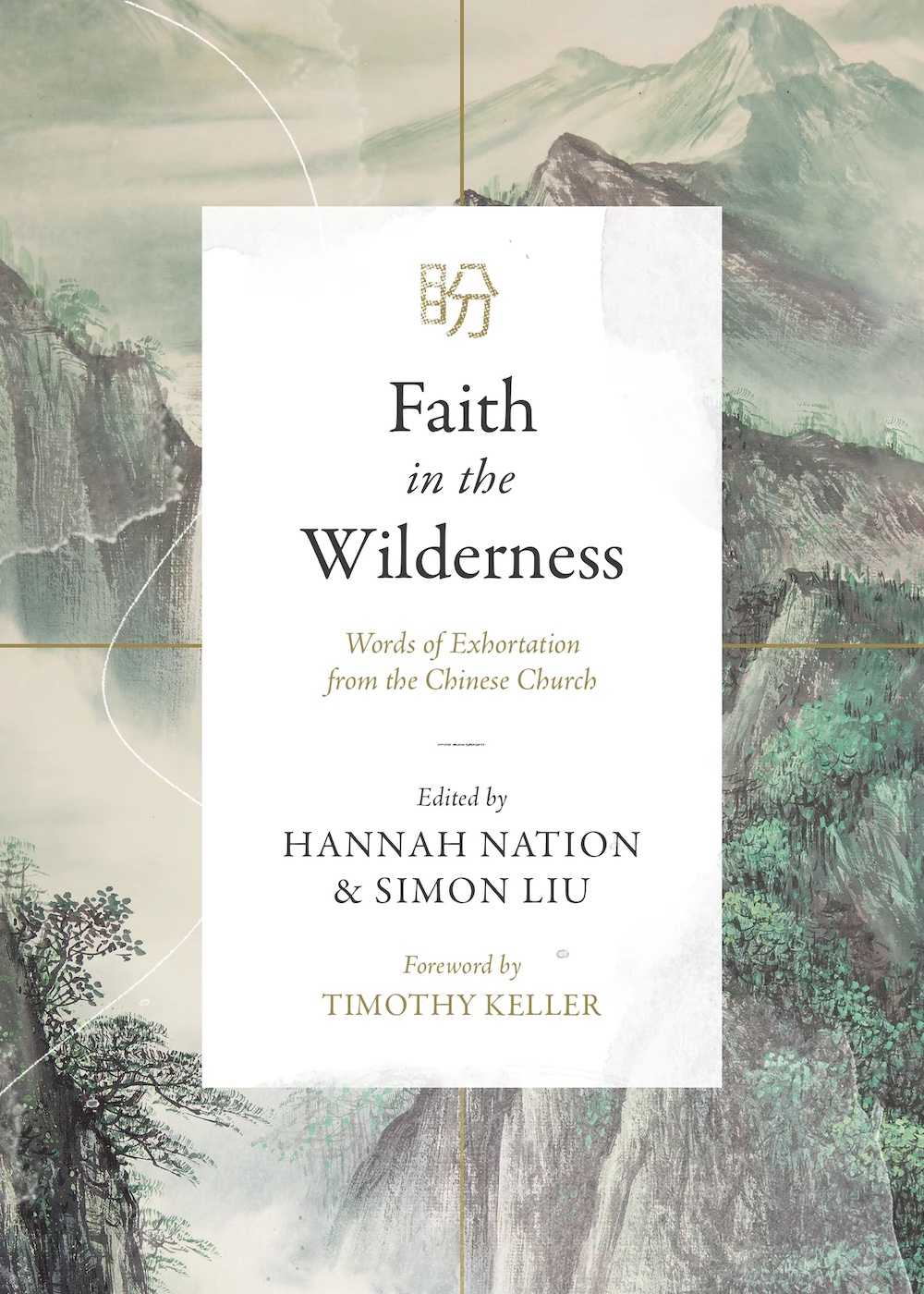 What's the central message you hope readers will take away from your book?
I hope readers will encounter the gospel message with fresh eyes and be comforted by the testimonies of faithful men and women who have endured suffering and persecution for the sake of Christ. This book is filled with pastoral care as the messages were originally intended to minister to those in China who are weary of suffering. I hope people learn from the testimonies about persecution, realizing what it truly means to be a Christian witness. I hope these sermons help people process and reflect on their own experiences and losses during the pandemic, ultimately pointing them to Christ. Even though these messages were preached for an audience on the other side of the world, I hope readers see they are still relatable. I hope they are challenged by the testimonies of faithfulness despite suffering and sorrow, strive to follow in these brother and sisters footsteps, and keep their eyes on what lies ahead "on the other side of the sea."
How has working on this book affected your own life?
Working on this book was a lifeline for me while my family endured a very difficult time due to the pandemic. We were living in Europe at the beginning of 2020 for my husband's research when the pandemic broke out. His program was abruptly shut down and we had to sell our possessions or leave them behind in four days in order to get one of the last flights back to the US before they banned international travel. We were displaced for a year and a half, but our gracious extended family let us live with them while we got back on our feet. It was a traumatic and humbling experience for me, totally out of my control.  Working on this book during that time deeply impacted my experience of suffering. It challenged my understanding of the Christian life and what it means to be united to Christ. I gained a better eschatological perspective for suffering by "walking the way of the cross." Many American Christians often struggle to embrace suffering because we live with abundant comfort compared to other parts of the world. Therefore, we need voices from those places to teach us faithfulness in the face of hardship. This certainly has been true for me and I am forever grateful for the privilege of sitting at their feet during a difficult season of suffering.
Many American Christians often struggle to embrace suffering because we live with abundant comfort compared to other parts of the world. Therefore, we need voices from those places to teach us faithfulness in the face of hardship.
For a sneak peek, here are some quotes:
"Being a Christian in this world is simple. It is service and worship, prayer and thanksgiving, without regard for our own lives. Only when you stop worrying about your life can you live out your faith in this deadly world. Those who are afraid of death and care about this life too much do not dare to serve the Lord." – Simon Liu
"The Christian's hope lies in this: we are not stronger or purer than others. Instead, rather than believing in ourselves, we believe in Jesus, who upholds us when we fall, who comforts us when we give up, who strengthens us when our strength is drained, who loves us when we are in pain, who does not give us up even when we are hopeless about ourselves." – Guo Muyun
Here's what others are saying:
"I cannot recommend this wonderful collection of sermons enough. Its exhortation to all who read can be summarized by one sentence in the second sermon: "Christians are those who worship God without regard for their own lives." May this characterize the way all of us live! Rising out of the soil of suffering, these sermons brim with biblical wisdom, gospel clarity and comfort, and unquenchable Christian hope. Feed yourself on the riches here; you will be thankful that you did." —Paul Tripp, Pastor, Speaker, Author, Suffering: Gospel Hope When Life Doesn't Make Sense
"Faith in the Wilderness is a timely resource for Christians in the freer world, marking a significant moment in church history. Saturated with knowledge of endurance under cultural and political hostility, our Chinese Christian family has delivered much more than a rich repository of scholarship; they've given all Followers of the Way reflections on survival and flourishing to help shape the next generation of global Christians into the image of Christ." —K.A. Ellis, Director, The Edmiston Center for the Study of the Bible and Ethnicity
If you had an afternoon to do whatever you'd like, where would we find you?
I would go for a walk in Frick Park, one of Pittsburgh's many wonderful city parks, and then I would hit up one of the art museums. With a good coffee in hand of course!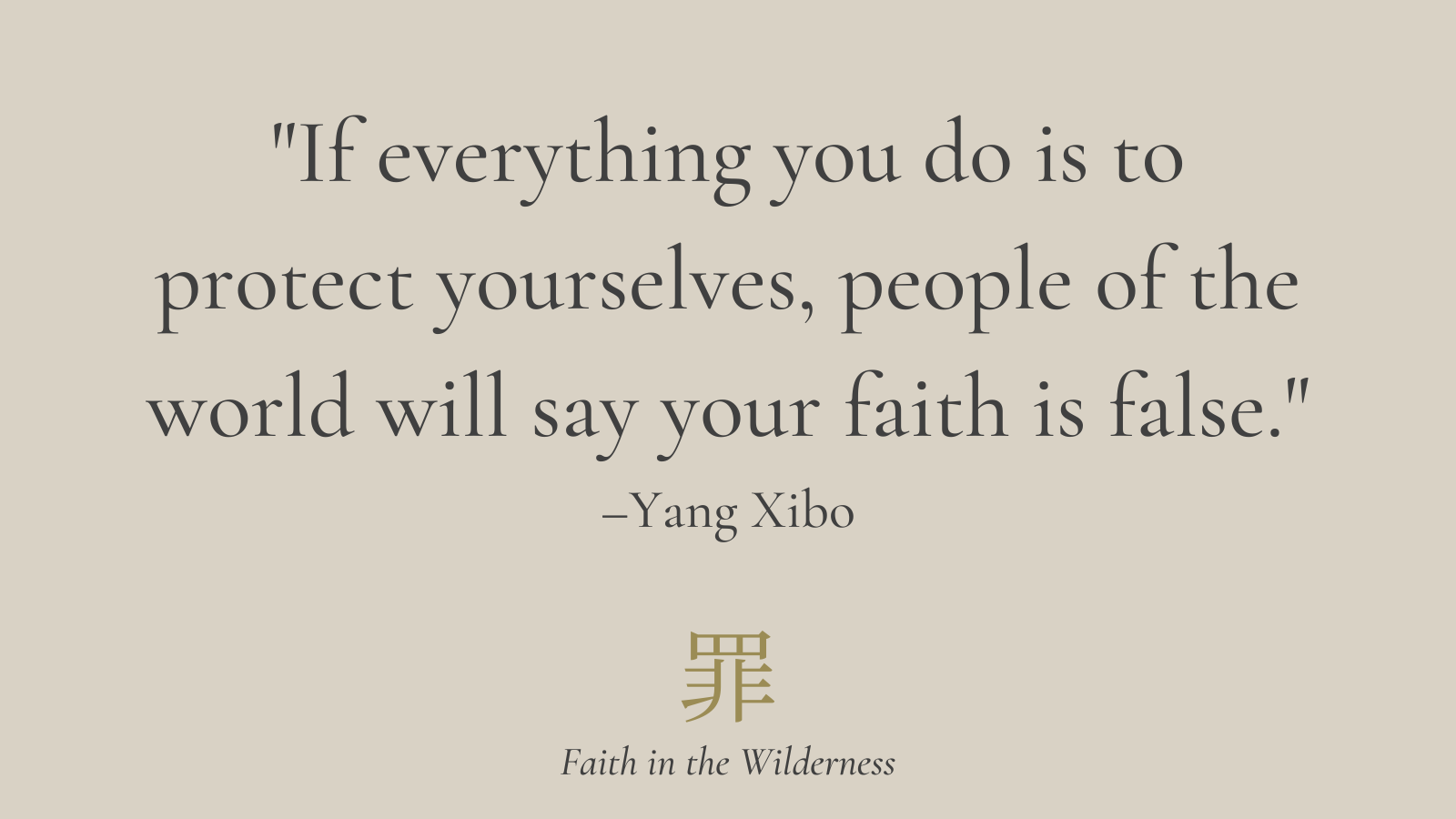 ---
Hannah Nation received her Master of Arts in Church History from Gordon-Conwell Theological Seminary. Nation currently serves as the Managing Director of the Center for House Church Theology and as the Content Director for China Partnership.