I always like to know a little something about an author before I sit down and open up his or her book. Today, I interview Alyssa Miller about her new book, Like God, which she co-authored with her daughter Moriah. I loved hearing how Alyssa and Moriah wrote this book together from a small conversation about big theological truths. Like God is already available, so make sure to get a copy!
---
Can you tell us a little bit about yourself?
I am a wife to Matt and mama-discipler to Moriah (8), Haven (6), Shalom (4), and Moses (2). When I am not writing, my joys include worship dance, mindful exercise, Bible study, quality time with girlfriends, strong coffee, and exotic teas. I am passionate about pursuing biblical justice and stewarding my biracial/bicultural realities for God's glory.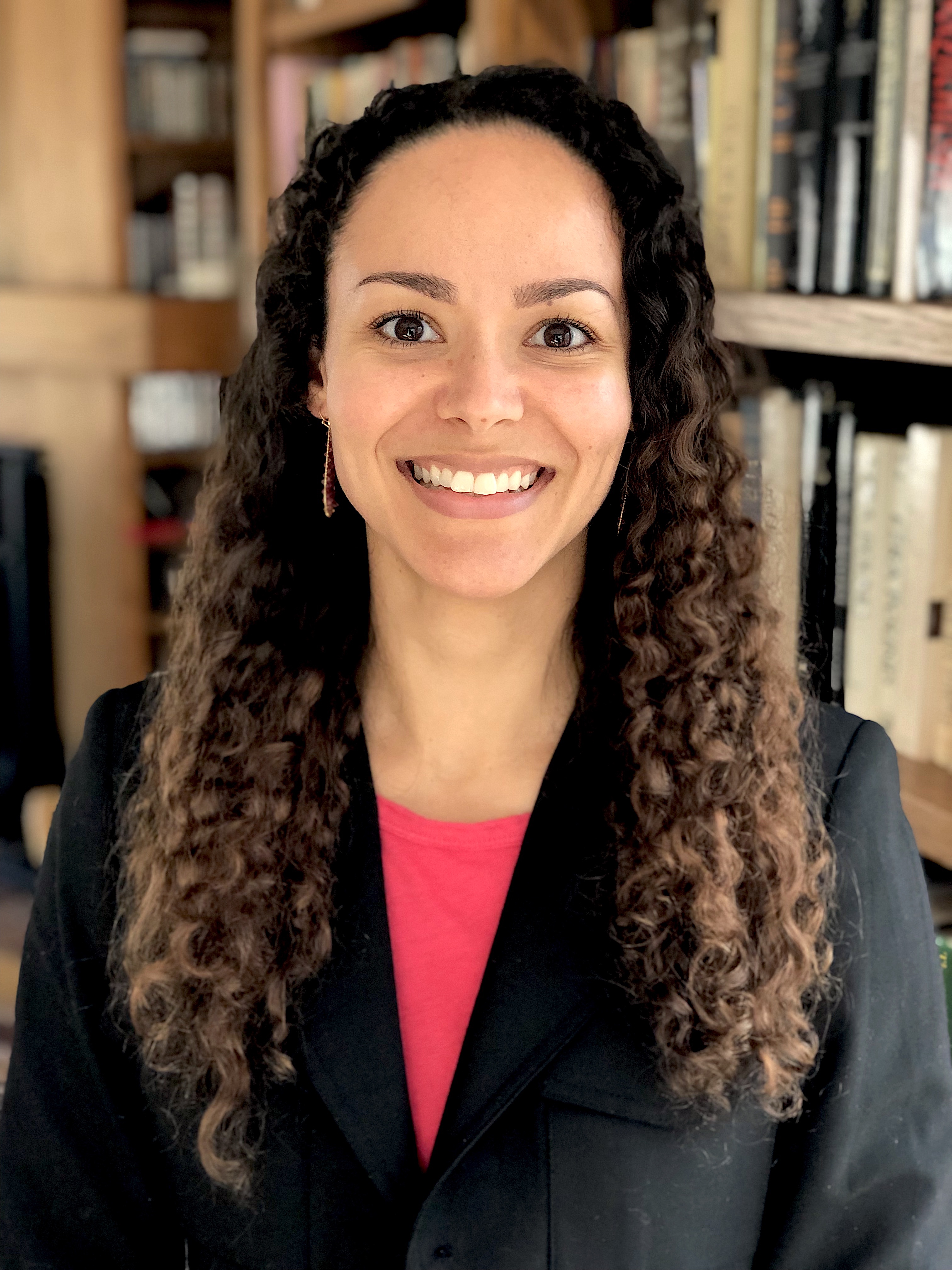 This is your first children's book. What led you to write Like God? 
My daughter Moriah was the inspiration behind Like God. I am—like so many other mamas, aunties, and "grammas" out there—constantly searching for ways to teach the little ones in my life about big theological truths they can grow into, while doing so in ways that really resonate with them. 
Art resonates with Moriah, so while her siblings napped, we sat at the table, colored, and talked about how big God is. Connecting a big mountain with its big God really stuck with her. She started to make the Creator-creation connection on her own with other nature elements on the page. 
"The sky is everywhere . . . like God!" Seeing her light up over the attributes of God, by observing them in creation and then coloring her connection, made me light up over it too!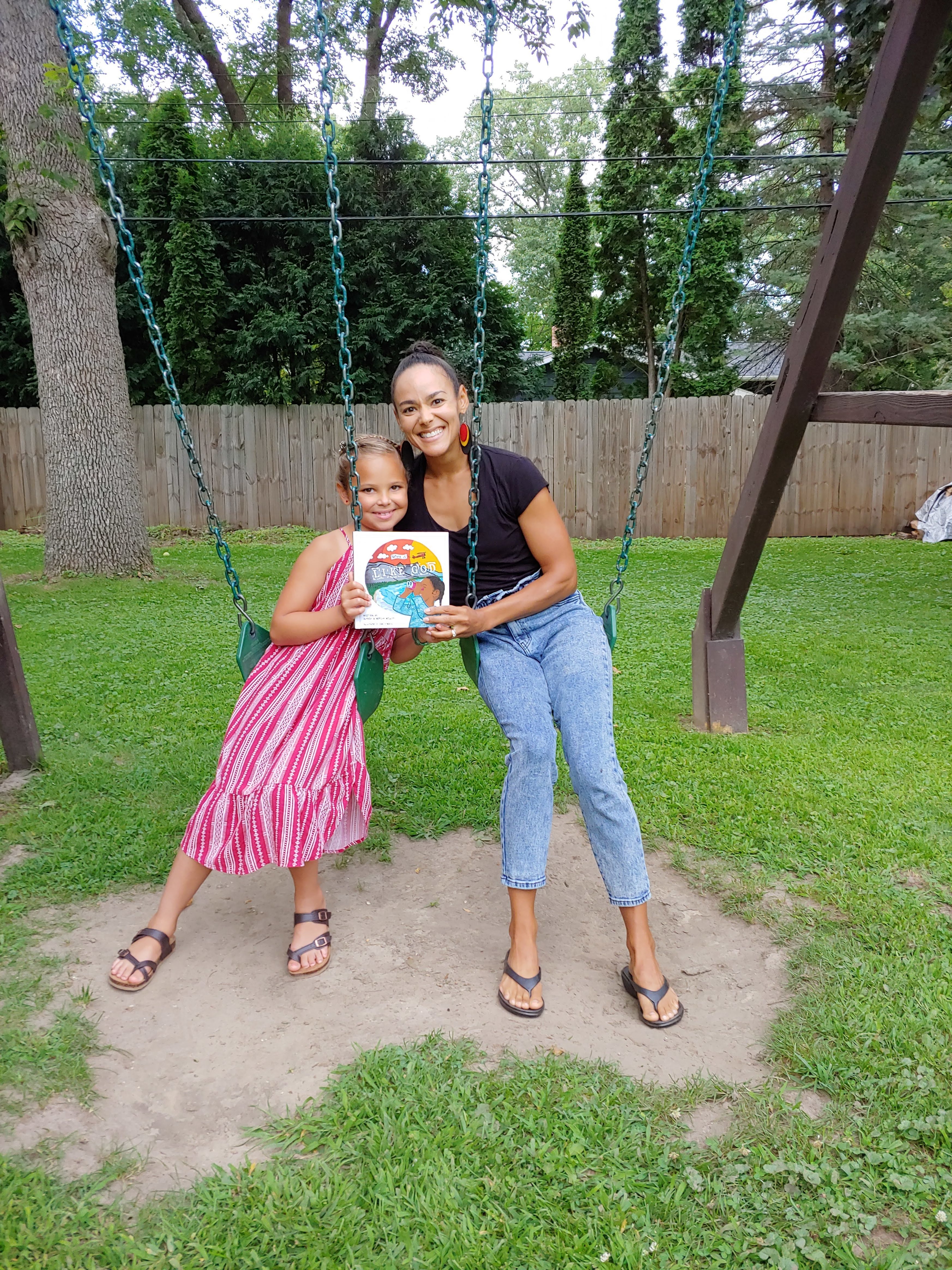 When she thought creating a book would be fun, I ran with it. I just didn't realize how far we would run with it! It started with stapled, homemade versions of the book. Then I thought I'd surprise her with a photo book of her compiled "Like God" sketches. 
After a bit of market research, I couldn't find any literature on this Romans 1:20–22 premise that was presented in developmentally appropriate ways for ages 2 to 6 in particular.
It soon became a book proposal that I shopped around to agencies until I landed on Wise Ink Creative Publishing—a local, diverse, woman-owned firm in Minneapolis. Finding amazing illustrator and fellow believer, Sara Pimental, was the crispy crumble on peach cobbler!
What's the central message you hope readers will take away from your book? 
Nature tells us about God! Romans 1:20–22 teaches us that creation is the common grace that has been revealing God's divine and eternal attributes to everyone, everywhere since the beginning of time. Nature is the loudest, most visible, constant way that God says, "Here I am! I am not hiding! See who I am!" (see also Ps. 19:1–6).
How has writing this book affected your own life? 
The process of making the book has deepened my wonder and awe of God. Meditating on the scriptural attributes of God and translating that into creative direction filled my heart so many evenings to overflowing.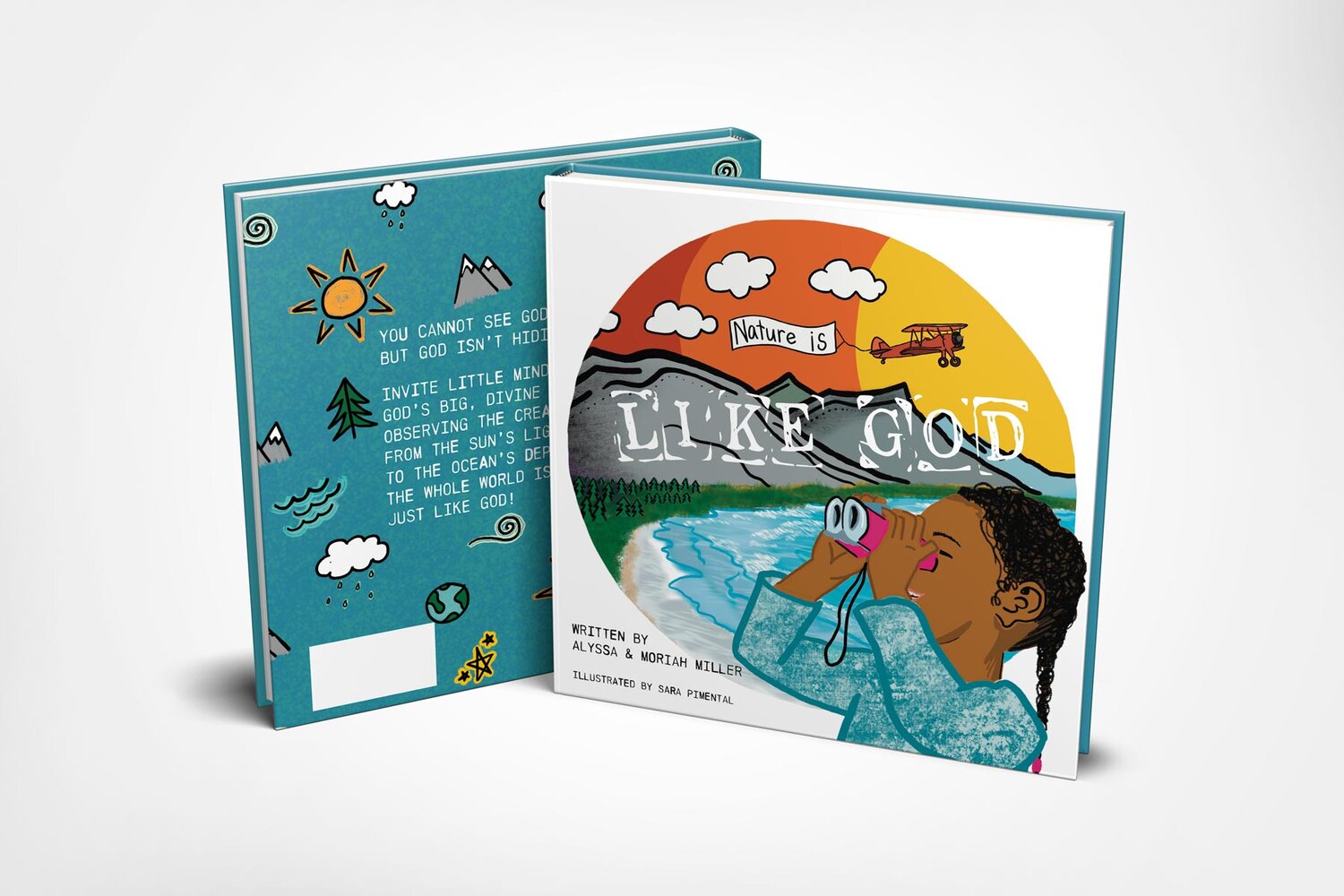 Though Romans 1:20–22 is the central message, Psalm 8:3–4 is where the message leads me and, I trust, will lead the reader: "When I look at your heavens, the work of your fingers . . . what is man that you are mindful of him, and the son of man that you care for him?" The final spread in the book has no words and seeks to communicate this message of worship through the illustration alone. It has led me to the conviction that I must open the natural world to my kids, even as I open the Bible to them. 
I have also been indelibly struck by the psalmist's prophetic words in Psalm 8: "Yet you have made him a little lower than the heavenly beings and crowned him with glory and honor. You have given him dominion over the works of your hands" (Ps. 8:5–6). 
I was so struck by the dignity and authority assigned to me by my Creator that I literally went on Amazon and purchased a $50 crown. It sits by my bedside, and every so often, I wear it around the house, declaring, "I'm a daughter of God, co-heir to Jesus, a little lower than the angels." I'll say this to my children while I'm washing the dishes or something else mundane. 
For a sneak peek, don't miss the promo video:  
When will Like God be coming out and where can we get a copy? 
Like God is available now at LikeGodBook.com. You can also follow us on Instagram @likegodbook or Facebook "Like God Children's Book." You can use the hashtag #likegodbook on any social media platform. 
We have a free downloadable coloring book version of the book on the website. We'll also have future giveaways, discounts, and fun gift bundle options coming closer to the holiday season, so follow us!
How did your daughter respond when she saw the book for the first time?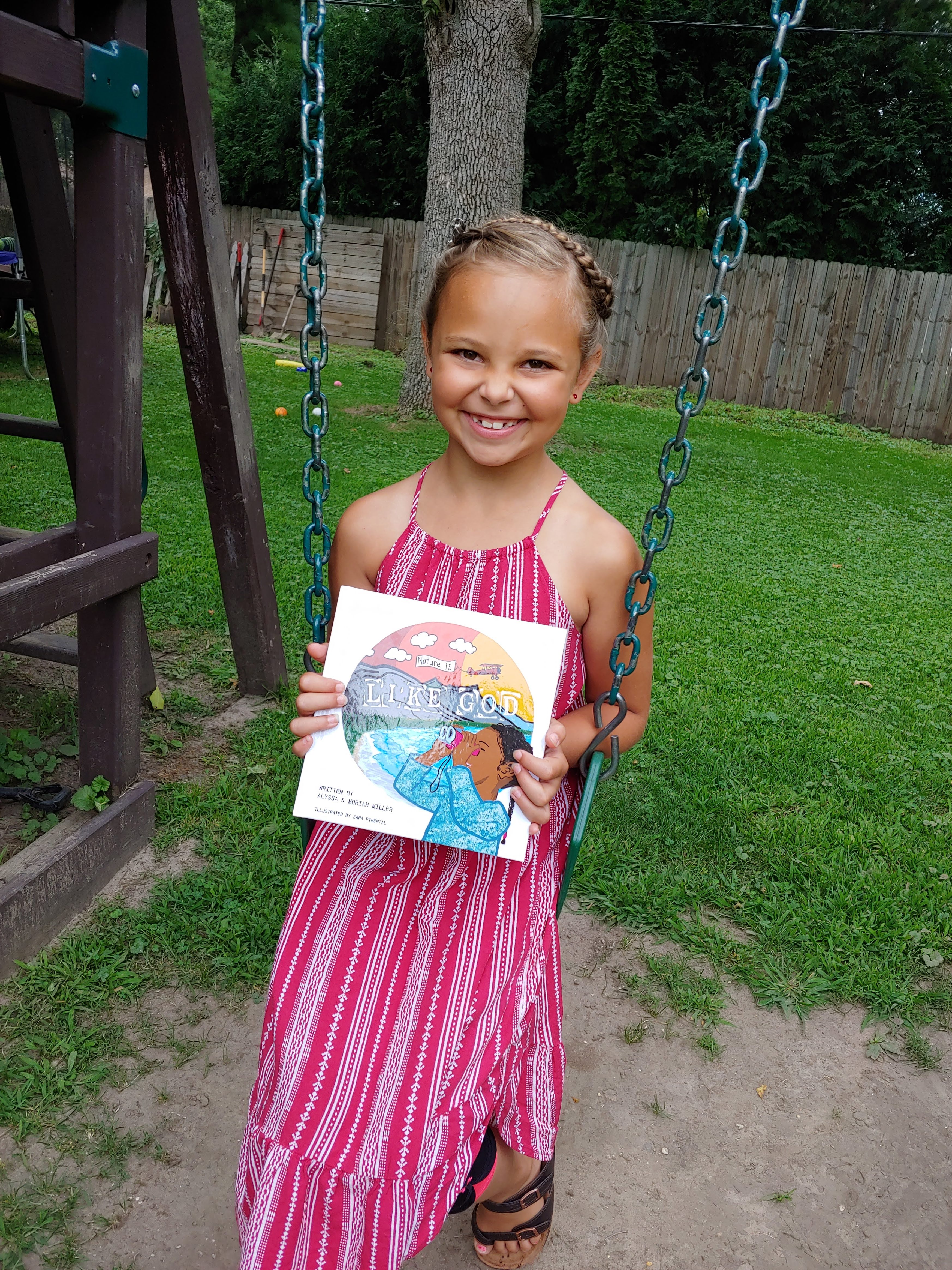 The boxes of books arrived while Moriah was gone. I was actually braiding my friend's hair when the boxes showed up, so my hands were full of grease. My friend had no idea what was happening, but I started ripping open the boxes right then and shouting, "It's here! Thank you, Jesus!"
I was so excited when Moriah and the rest of my family walked in the door an hour later (to a box covered in grease stains). I had my phone video recorder going, and I handed her the book. She sat down on an armchair and just stared at it. She kept turning it over and over in silence. 
Mind you, the whole concept-to-publishing process took two years. She went from kindergarten to second grade in that time frame! I think it was so surreal for her to be holding it, she had no words.  
---
Alyssa Miller is an editorial director and freelance Christian-thought writer. She has guest published on The Witness: A Black Christian Collective and Desiring God Ministries, and she has project-collaborated with CRU and The Gospel Coalition, among others. She is the mother of four beautiful children and soulmate to Matthew. They reside in the land of 10,000 lakes. Like God is her first published children's book.
Moriah (8 years old) is the oldest of four children. When she isn't creating stories, crafting, or coming up with new hairstyles, she is holding down the third grade, learning piano, perfecting her chess game, or playing on the block. Like God is her first published work.