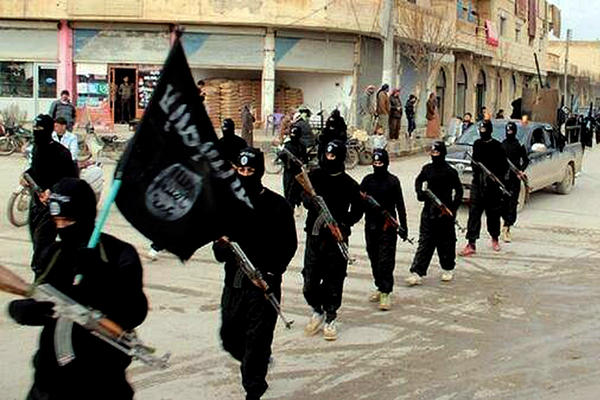 Christian parents are called to help their children to think about, interact with, and evaluate current issues from a biblical perspective. Cultivating a Christian worldview is one of the main components of child training.
Over the last couple of years, as ISIS has been increasingly in the news, we have had a number discussions as a family about what has been happening. Our 6 children range from 4 to 20, so there needs to be thoughtful care given to the details of our discussion. However, it is quite near impossible to tame down the atrocities of ISIS to a general audience.
Our children became quite concerned—and with good reason. The barbaric beheadings speak of ancient tribal savagery rather than modern military battles. Most of the conflicts they have heard of have involved airplanes, ships, and soldiers. Now these guys come along with a fearlessness that is only matched by their thirst for blood. Of course our kids are concerned—we are concerned.
In talking with one of my children who admitted her concern, even fear about them taking over America and the world, I gave her the following advice.
1. ISIS is a group of very evil and bad people. They don't love God or want to honor him. This is why they are doing these things (Col. 1:21; Titus 3:3). Remember that this is what comes out of an unbelieving heart. All of us have sinful hearts and need to turn to and trust Jesus (Eph. 2:1-3). Not all of us do the same wicked things as ISIS but we all need a Savior, we are all suffering from the same problem: sin.
2. The world has a lot of bad guys in it who love to do sinful things for the same reason (John 3:19-20). Even in America, there are horrible, unspeakable things happening every day (murder, abortion, abuse, etc.). This is because we live in a fallen, broken world (Rom. 1:18-25, cf. #1).
3. This type of thing has been going on throughout history, and even throughout your young life. There have been lots of bad guys and terrorists doing evil things since even before you were a baby.
4. Our security does not ultimately come from America or even our ability to protect ourselves, but from God (Ps. 20:7, Ps. 121:2).
5. God has given you a Daddy to protect you and I will do it with all of my strength and resolve.
6. The Bible tells us to pray for our leaders and all of those given charge over us that we may lead quiet peaceable lives (1 Tim. 2:1-4). Let's pray for our president and military commanders and thank God that we have those who serve in this way.
7. Pray that God would save some members of this terrorist group. Remember the Apostle Paul, he was basically a terrorist, like ISIS, who killed Christians. God saved him and used him very powerfully for the gospel.
8. Pray for the Christians being persecuted. Pray that they would be comforted by the Holy Spirit and that they would be faithful, even if it means unto death.
9. Remember that Jesus is coming back again. He will punish all evil and set up his kingdom and reign forever. He will make all things new and there will be no more tears, suffering or death. There will be no more bad guys there (Rev. 21:1-5).
10. Jesus told us to pray that God's name would be honored, his kingdom would come, his will would be done (Mt. 6:9-13). Let's pray for this with confidence and anticipation because we know this day is coming. Maybe even soon!