We know that whatever God is going to do, he is going to do it through his people. As a pastor I believe that if we are going to advance the mission of Jesus, church leaders must commit to putting the mission in the hands of God's people. Much of what the church is doing is equipping people for their personal lives and ministry within the walls of the church, but I'm convinced God's people must be equipped for perhaps their greatest missional context—their vocations.
People often see their job as a distraction from true ministry. There are 168 hours in a week, and most Christians are in church for only 1 to 3 of those. We will accelerate Jesus's mission, then, when we equip and encourage people for that mission during the hours they spend away from church—in their communities and workplaces.
How God Views Work
But before people can live on mission in the marketplace, it's vital we have a biblical understanding of how God views work. In Genesis we learn that God is a worker, and we were created in his image (Gen. 2:4). He gave the mandate that man should arrange the raw materials of creation for the flourishing of the human community (Gen. 2:15). Work is good, but deeply affected by the fall (Gen. 3:17–19). It's not simply a means; in some respects, it's an end—an expression of being made in the image of God. He has made us to work. So we need his wisdom.
There is a theology of work spelled out in the New Testament that shows how God is restoring all of created life—even our work lives (Eph. 6:5–9). The word "slave" in this passage isn't talking about 18th and 19th century slavery, but rather slavery in the first-century Greco-Roman world. In that context, a slave was someone who worked for and was compensated by another person who had absolute authority over their life. Our contemporary application of this passage is in the modern workplace—how we view and do our work as those who supervise and are supervised by others.
Work as Worship
Your work is to be done to the Lord. How you perform tasks and supervise people is to be an act of worship (Eph. 6:7–8). Christianity creates no division of secular and sacred. Every task we undertake, paid or not, is to be done for God. Your job—whether you are building something, cooking a meal, changing a diaper, or sweeping the floor—is for his pleasure and is done in his presence. Part of worshiping through work is simply giving thanks for his provision.
If work is worship, it must also be excellent. God longs to put his people in positions of influence—for his glory—but there must be an increasing dependence on his Spirit for excellence before he'll open that door. We can't reduce the Spirit to simply helping us pray, preach, witness, or behave. God can also give creativity and guidance to us as he did to Bezalel (Exod. 31:1–6). The Spirit gives wisdom for solving problems, making wise decisions, and dealing with crises.
Don't Worship Work
Our identity is in a person, not a position. We are the Lord's prized possession, bought with a price and called to ultimately serve his purposes (Eph. 6:5–6). We may have earthly bosses, but we also have a heavenly Lord. We ourselves may be bosses, but we have a Master in heaven (Eph. 6:9). You aren't to primarily view yourself in light of what you do before others, then, but in light of how you are loved by God.
You won't find what your soul truly craves by working for it, but by looking to Christ (John 6:27). This is why the Sabbath principle is important (Heb. 4:8–11). Resting from your labor teaches you that you're not a "somebody" or have value because of what you accomplish, but because of what God has accomplished and made you in Christ.
Work as Gospel Opportunity
Regardless of your vocation or location, our mission is to be the sent people of God who display his presence, words, and actions to the world. There is beauty and brokenness in our various industries, and you can be used to spread blessing in your field. When you seek the kingdom and his righteousness, people benefit and humanity flourishes. And most of all, he is glorified.
I want to create space for this conversation at my chuch. I want to help business people create networks that strive to demonstrate the kingdom in their vocational domains. And I want to help disciple them for their public and professional lives.
A few years ago, when I pastored in New York City, we had a special service where we talked about neighborhoods, networks, and nations. I asked Jamie, one of our church members who's an educator in the public school system, to share how he's trying to put the kingdom of God on display. Here's what he said:
My vocation in education becomes not about teaching kids to pass tests, but promoting their flourishing as persons by seeking to shape their characters as well as their minds. It means creating classrooms of community and peace; restoring a vocabulary that includes words like mercy, compassion, forgiveness, and justice. Tilling the soil of their hearts in hopes that the Spirit would plant faith.
The gospel makes office politics become less about advancing my status and guarding my reputation and more about seeking the good of my co-workers, even the ones I don't like. We stay late, not in hopes of a promotion but to help someone struggling to finish their work.
As people of peace, we foster reconciliation between co-workers, offer counsel and comfort because Christ brought us counsel and comfort in abundance. We willingly labor, often in obscurity, so our actions and words might reintroduce the language of the gospel into our workplace. We would be people of mercy, forgiveness, humility, and wisdom.
What you are doing in your vocation matters. Leverage it for worship and witness. That is how we will advance the mission.
---
This excerpt is adapted from Work as Worship: How the CEOs of Interstate Batteries, Hobby Lobby, PepsiCo, Tyson Foods, and more Bring Meaning to Their Work. Copyright © 2012. Used by permission of Mark L. Russell Media.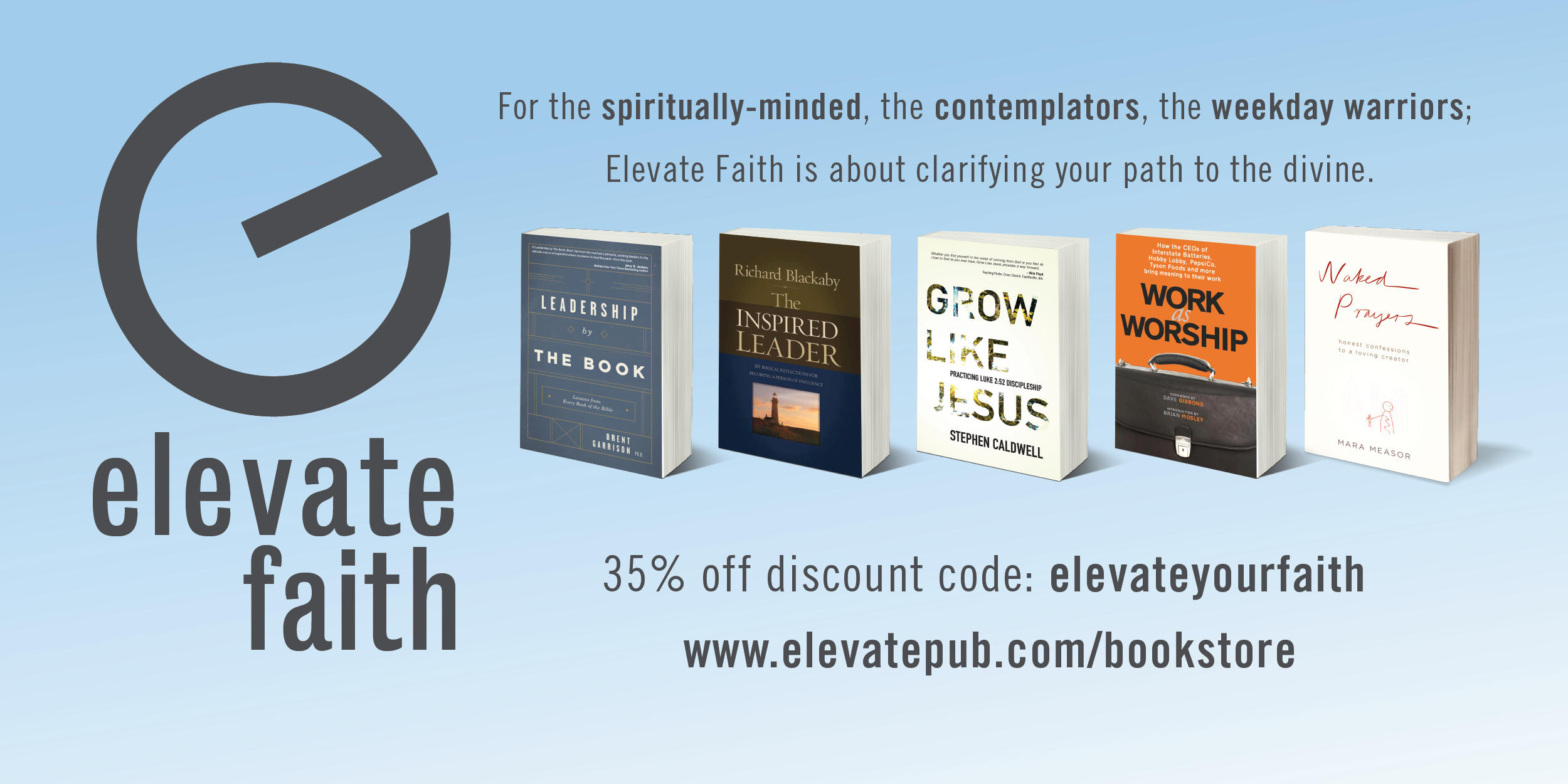 ---
Editors' note: TBT (Throwback Thursday) with Every Square Inch: Reading the Classics is a regular column that publishes some of the best writings on vocation from the past. Our hope is to introduce you to thoughtful literature that you may not have discovered yet and, as always, to encourage you to know and love Christ more in all spheres of your life.
Get a FREE eBook to strengthen your family discipleship!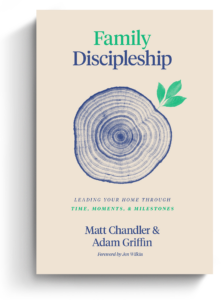 The back-to-school season is stressful for moms and dads. New rhythms of school, sports, and other extracurricular activities can quickly fill up a family's already busy calendar. Where do busy parents look for resources on discipling their family well? Aside from prioritizing church, what else can Christian parents do to instill healthy spiritual habits in their household?
Matt Chandler and Adam Griffin cover these questions and more in Family Discipleship: Leading Your Home through Time, Moments, and Milestones. And we're excited to offer this book to you for FREE as an eBook today.
Click on the link below to get instant access to your FREE Family Discipleship eBook now!