In 1666 Philipp Jakob Spener became the leading Protestant pastor in Frankfurt, Germany. A century after Martin Luther's Reformation revitalized the Christian faith in Germany and elsewhere in Europe, much of the enthusiasm had dissipated. The gospel was not vital in people's hearts, and the church was not relevant for the city and its culture. Spener yearning for another renewal. And so in 1675 he wrote the Pia Desideria ("a desire from the heart") to his city of Frankfurt. The text is a cry for renewal of the gospel in his life, his church, his city, and his country. And God used him to start a widespread revival from Frankfurt into the world, later called Pietism.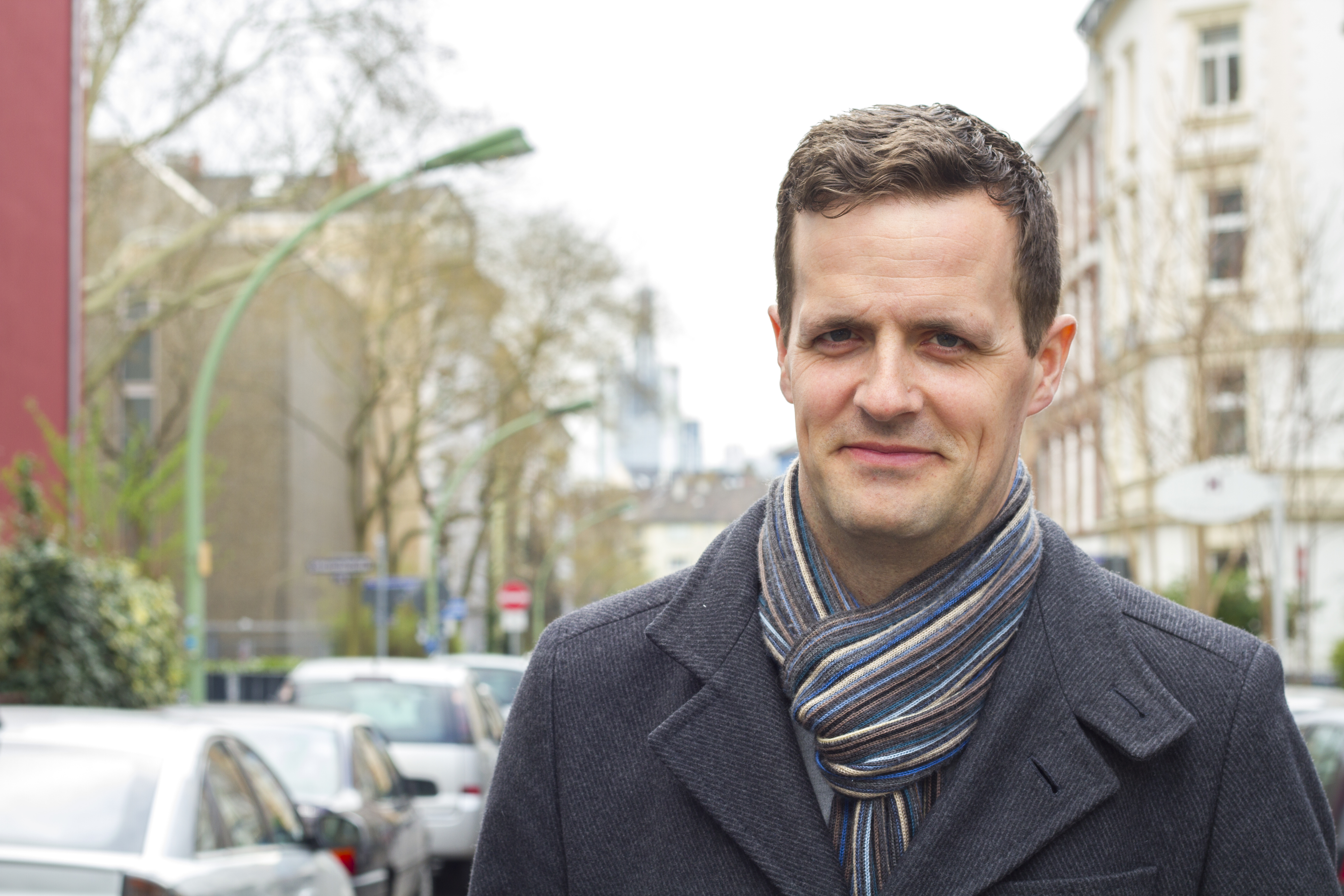 Today Frankfurt is in many ways a different city. It is a global city, the financial capital of Europe, in the heart of Germany. It is shaped by postmodern thinkers, big companies, and creative people. Skyscrapers, subways, cars, stores, and dense living spaces shape the city. I think Spener would wonder many things if he could walk the streets of his city today. But he would find at least one thing the same: the situation of the church.
'Spiritual' But with No Church
Most people in Frankfurt would call themselves spiritual. But few would expect a church or the Christian faith to be beneficial. The churches are struggling with the challenge to reach younger, urban, postmodern, post-Christian, and post-secular people—those who think liberally, love creativity, value diversity, hang out in third places, define their own values, buy fair trade clothing, call themselves spiritual, and love the urban environment.
The challenges of our city are obvious when you walk through it. The skyscrapers of the financial district show the desire to rise up into the world of money and power. A few blocks farther in the red light district you see people longing for love and intimacy. In the city center people spend a lot of money on clothes and beautiful things to make them look and feel good. And in the many clubs every night people long for joy and satisfaction. Everyone who comes to the city desires to get something from it: meaning, wealth, joy, love, or security.
But there is only way for anyone to find sure satisfaction: in the gospel of Jesus—presented and lived out by a church that is changed by the gospel itself. That is a church with people who are freed by the gospel to love their neighbor and city, who don't live just to make themselves feel better, and who don't ask "what can we get" but "what can we give" just as Jesus did. Frankfurt needs more of these churches.
Church for Revival
In 2009, I moved with my family to Frankfurt. God had called us to plant a church, and then ten more people joined us. That calling led us to start a project called "Nordstern" (north star) in the Nordend (north end) neighborhood of Frankfurt. As we continue with this project, we desire the same as Spener did: revival in our city. And we believe that through the gospel it can happen again. The vision is to start a church for those who haven't yet heard of Jesus and help multiply it into a movement of many more church plants in Frankfurt.
About 60 years after Spener's Pia Desideria, Nikolaus von Zinzendorf visited Frankfurt. He was a leader in the Pietism revival. And he wrote to a friend: "Never have I experienced revival like I have seen it in Frankfurt." He saw people who believed in the gospel and a city that was socially and culturally changed. Wouldn't it be great if several decades from now someone would come to Frankfurt, see revival, and write something like that to a friend? I believe that God can still do it, and I hope he will.
---
Redeemer City to City helps local leaders start churches in global cities. Stephan Pues is starting Nordstern Kirche in Frankfurt. You can follow their progress and give directly to this new church through their projects page on City to City.