Val Anderson is the executive director of His Grace Foundation (HGF), a nonprofit organization that provides physical, emotional, and financial support to patients and families on the Bone Marrow Transplant Unit (BMTU) of Texas Children's Hospital (TCH). HGF was founded by Val's best friend, Erin Kiltz, who saw the need for patients and families to feel connected and supported when her own daughter was on the BMTU.
---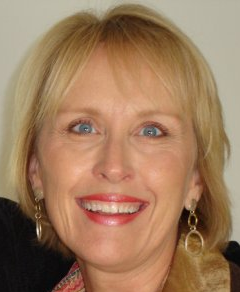 How would you describe your work?
It depends on the moment. Over the course of a day, I often plan, decide, discuss, coordinate, cast vision, collaborate, storytell, fundraise, comfort, and advise. At the heart of each of these different actions, though, is one goal: to ensure a legacy of hope and care for the patients and families we serve.
As an image-bearer of God, how does your work reflect some aspect of God's work?
In Matthew 25, Jesus says of those who will inherit the kingdom of God, "I was sick and you visited me." This is at the core of our vision, and the practice of acknowledging the needs and inherent dignity of our patients and families shapes every detail of our program.
We first greet families with a welcome basket tailored to the patient's age and gender and to the caregivers' needs. When they receive this basket, their faces often transform from fear to joy. During their stay, we cover their parking ($13/day) and partner with restaurants to provide meals that taste like home. We also provide a weekly shopping budget and a volunteer to shop for specific wants and needs. Since patients must be near the medical center for months post-transplant, we offer temporary, fully furnished apartments, too.
In everything we offer—emergency financial assistance, art therapy, massage therapy, holiday celebrations, and more—we want to communicate, "You are not forgotten in your suffering."
How does your work give you a unique vantage point into the brokenness of the world?
Tragedy is intertwined into every part of my job. Even on a seemingly great day, this organization only exists because people are sick, hurting, and lonely.
While bone marrow transplants are often the answer to a thriving life for many patients, they fail for many others. When I sit in the hospital room with a mother who knows her child's life is nearing its end, or talk with a father about how HGF can assist with funeral expenses, I am reminded of Jesus's grief at Lazarus's death. Though he knew life would return, he was heartbroken by the reality of death. And even though I know Jesus is coming again and death will be no more, I lament the agony of sickness and, all too often, death that our patients and those who love them face.
Jesus commands us to "love our neighbors as ourselves." How does your work function as an opportunity to love and serve others?
Most directly, I get to love and serve patients and their families during one of the most difficult seasons of their lives. I'm able to do this by building relationships and by creating and sustaining helpful programs. Beyond patients and families, I also get to encourage hospital staff in their often-thankless work, and present opportunities to individuals, foundations, and corporations to give financially, volunteer, or collaborate with us, which strengthens HGF's services and is meaningful to those who partner with us.
---
Editors' note: TGCvocations is a weekly column that asks practitioners how they integrate their faith and their work. Interviews are condensed and edited.
In a season of sorrow? This FREE eBook will guide you in biblical lament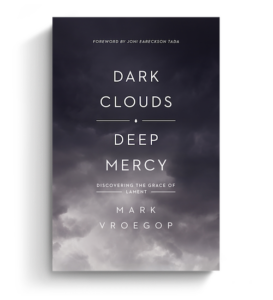 Lament is how we bring our sorrow to God—but it is a neglected dimension of the Christian life for many Christians today. We need to recover the practice of honest spiritual struggle that gives us permission to vocalize our pain and wrestle with our sorrow.
In Dark Clouds, Deep Mercy, pastor and TGC Council member Mark Vroegop explores how the Bible—through the psalms of lament and the book of Lamentations—gives voice to our pain. He invites readers to grieve, struggle, and tap into the rich reservoir of grace and mercy God offers in the darkest moments of our lives.
Click on the link below to get instant access to your FREE Dark Clouds, Deep Mercy eBook now!