One of my kids is going through a developmental stage in which everything needs to be logical, to make sense. The typical parent response of "Because I said so" doesn't cut it anymore. When he makes a request and I say no, he wants to know why.
"I can't always give you an answer you will like or even understand," I recently told him. "Sometimes my decisions are based on the big picture and may not be something I can explain to you. In those situations, you're going to have to remind yourself that I'm your mom and I love you. You're going to have to trust me."
When We Ask 'Why?'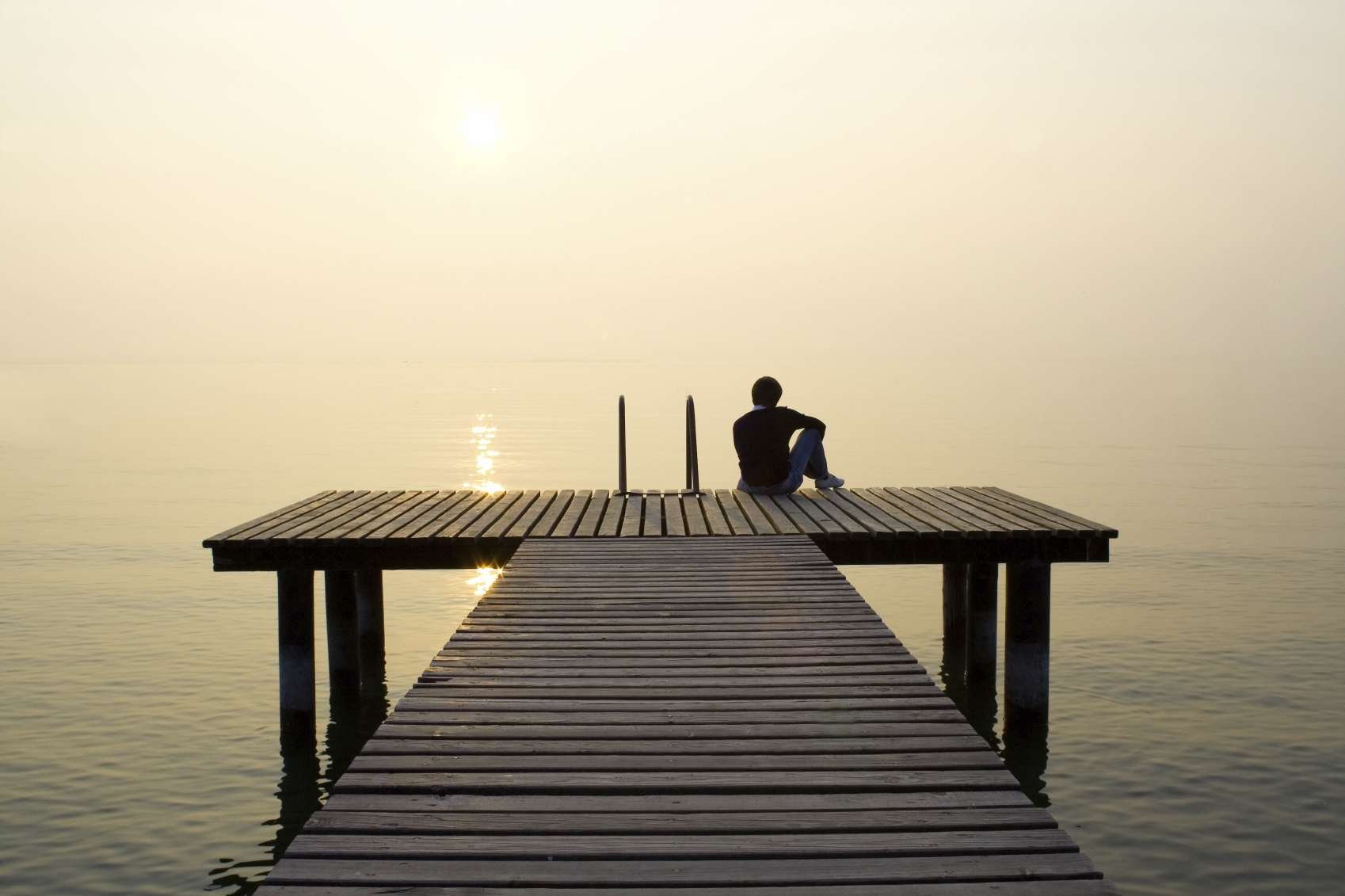 I understand my son's struggle to accept my decisions, since I sometimes struggle over the circumstances God brings into my own life. They don't always make sense, and I too want to know why. Why am I in this pain? Why am I waiting so long? Why has this trial come into my life? Why hasn't God answered my prayer?
We aren't alone in asking such questions. The psalmists asked God many questions, including the why question:
Why, O LORD, do you stand far away? Why do you hide yourself in times of trouble? (Ps. 10:1)
I will say to my rock, "Why have you forgotten me? Why do I go mourning because of the oppression of the enemy?" (Ps. 42:9)
O God, why do you cast us off forever? Why does your anger smoke against the sheep of your pasture? (Ps. 74:1)
In his infinite wisdom and goodness, God doesn't always answer our questions. Yet we aren't without hope. These same three psalms, when read further, point to that hope.
In Psalm 10, after the psalmist asks why God stands far away, he writes:
But you, God, see the trouble of the afflicted; you consider their grief and take it in hand. The victims commit themselves to you; you are the helper of the fatherless. . . . The LORD is king for ever and ever; the nations will perish from his land. You, LORD, hear the desire of the afflicted; you encourage them, and you listen to their cry, defending the fatherless and the oppressed, so that mere earthly mortals will never again strike terror. (Ps. 10:14, 16–18)
Again, the psalmist reminds himself of God's character. He sees all. He knows the grief we endure. Not only that, but he is the ultimate monarch. He reigns over all, protecting his people.
In Psalm 42, after asking God why he's forgotten him, the psalmist concludes:
Why, my soul, are you downcast? Why so disturbed within me? Put your hope in God, for I will yet praise him, my Savior and my God. (Ps. 42:11)
He preaches truth to his heart, reminding his turbulent soul that God alone is his saving hope.
In Psalm 74, after asking why God has cast off his people, the psalmist writes:
But God is my king from long ago; he brings salvation on the earth. It was you who split open the sea by your power; you broke the heads of the monster in the waters. . . . The day is yours, and yours also the night; you established the sun and moon. It was you who set all the boundaries of the earth; you made both summer and winter. (Ps. 74:12–13, 16–17)
The psalmist reminds himself who God is: He is the King and the Creator, the one who made all things.
When Christ Asked 'Why?'
We too can recall the truth of God's character when we ask "Why?" and are met with silence. Psalm 22 speaks to the heart of why we can have hope even when God doesn't respond. In fact, it is this psalm Jesus cried out from the cross: "My God, my God, why have you forsaken me?" (Matt. 27:46; cf. Ps. 22:1).
Psalms contain the heart cries of God's people, and God's Son has fulfilled those cries. As Jesus testified to his disciples after his resurrection, "This is what I told you while I was still with you: Everything must be fulfilled that is written about me in the Law of Moses, the Prophets, and the Psalms." (Luke 24:44). As The Gospel Transformation Bible puts it, "Jesus is God's definitive answer to the cries of his people."
When our Savior cried those words from Psalm 22, he was bearing the full weight of our sins and the full wrath of his Father. "Why have you forsaken me?" was indeed answered. Only because Christ was forsaken could Paul proclaim: "For our sake he made him to be sin who knew no sin, so that in him we might become the righteousness of God" (2 Cor. 5:21).
Jesus Christ is the answer for all the cries of our heart. Because of what he has done, we can come freely into the Father's presence and plead for help. As the author of Hebrews encourages us: "Let us then with confidence draw near to the throne of grace, that we may receive mercy and find grace to help in time of need" (Heb. 4:16).
Continue to Cry
I told my son the day he wanted to know "Why?" that he needed to remember I love him. My love as a parent is imperfect, but God's love never fails. And he demonstrated the extent of his love at Calvary: "He who did not spare his own Son, but gave him up for us all—how will he not also, along with him, graciously give us all things?" (Rom. 8:32).
We must continue crying out to God, bringing him all our questions. And then we must, like the psalmist, remind ourselves of who he is and what he's achieved for us in Christ. For all the cries of our heart have been answered with a single cry from our Savior.