I'm a New Zealand humanitarian photographer and storyteller living and working in Uganda. I'm also a mom to three incredible kids (ages 2, 3, and 5). My work has taken me to 35 countries over the last decade, where I've seen everything from mothers saying their first hello to their babies, to witnessing their last goodbyes. I've listened to moms tell stories of hope and joy, as they proudly describe reaching the point of being able to pay their children's school fees. I've wept as they've shared harrowing stories of surviving war, rape, slavery, abuse, and the murder of loved ones.
Before I started doing humanitarian photography/storytelling, I was tempted to imagine that mothers in developing countries who endured horrific things "on the news" were fundamentally different from me. Maybe, somehow, they just don't feel things like I do. They're "used to it," numbed by the ubiquitous presence of suffering. Maybe they expect less, care less, hope for less, want less, or need less. But as I've gotten to know moms all over the world, and captured them and their children with my camera, I've come to see that as different as our cultures and contexts might be, the universal gifts and challenges of motherhood unite us. There's really no difference in what we want for our children; only in what we can give them.
I've met many mothers through my travel and my work, in some of our planet's most difficult places. These moms are remarkable. Each has a story, and each bears the beautiful image of God in how they nurture, love, and sacrifice for their children.
As Christians, one of the ways we dignify people is simply by seeing them, bearing witness to who they are as precious image-bearers, even or especially in difficult places and situations. Photography helps us do this. As we approach Mother's Day, we can celebrate the gift of mothers is by seeing them in their beauty and struggle.
Here are some photos that try to do that—dignifying and bearing witness to six remarkable moms I've been fortunate enough to photograph.
---
Annet

(Uganda)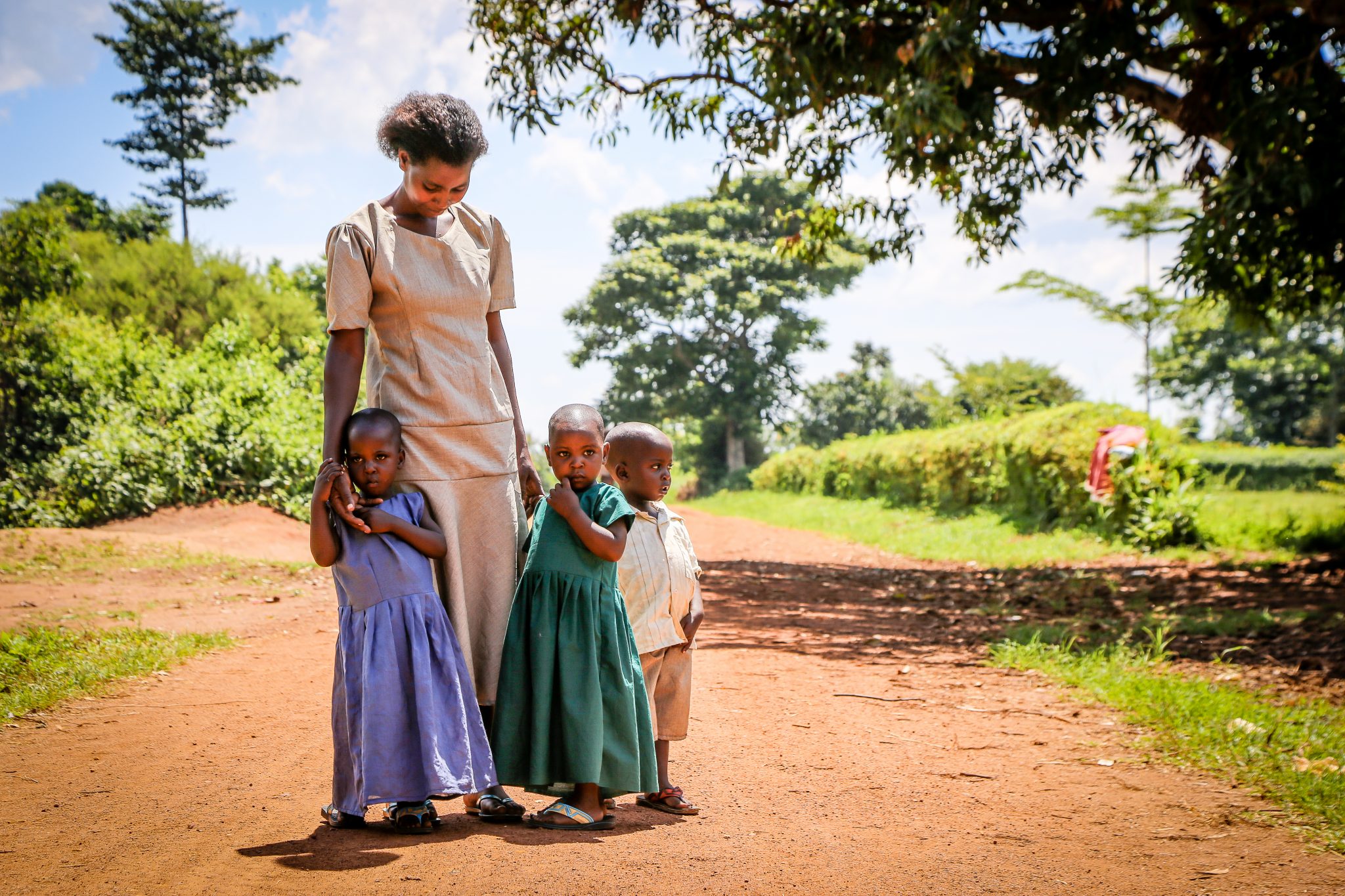 When Annet became pregnant she had no money for a scan, and she ended up going into labor at home. She gave birth to Samuel in her house, alone. But after the baby came out, "my tummy looked like I hadn't even given birth to a baby," she said. Sure enough, after her brother-in-law took her to a hospital on his motorbike, a midwife informed her she was going to have twins and needed to go to another hospital. When she arrived at the new hospital, the doctor called her husband to let him know Annet was having not just twins, but triplets. She would need a C-section. The triplets were safely delivered, but their father didn't want anything to do with them. "In our culture, twins are a blessing, but triplets are a curse," Annet said. "So my husband turned his phone off. He refused to pay the hospital bill or have anything further to do with us, so the doctor ended up calling the press." When Annet's story went public, Compassion came to help. They paid her hospital bill and constructed a home for her and her triplets, who are now sponsored. Annet is grateful. "These children are a blessing!" she said.
---
Marwa

(Lebanon)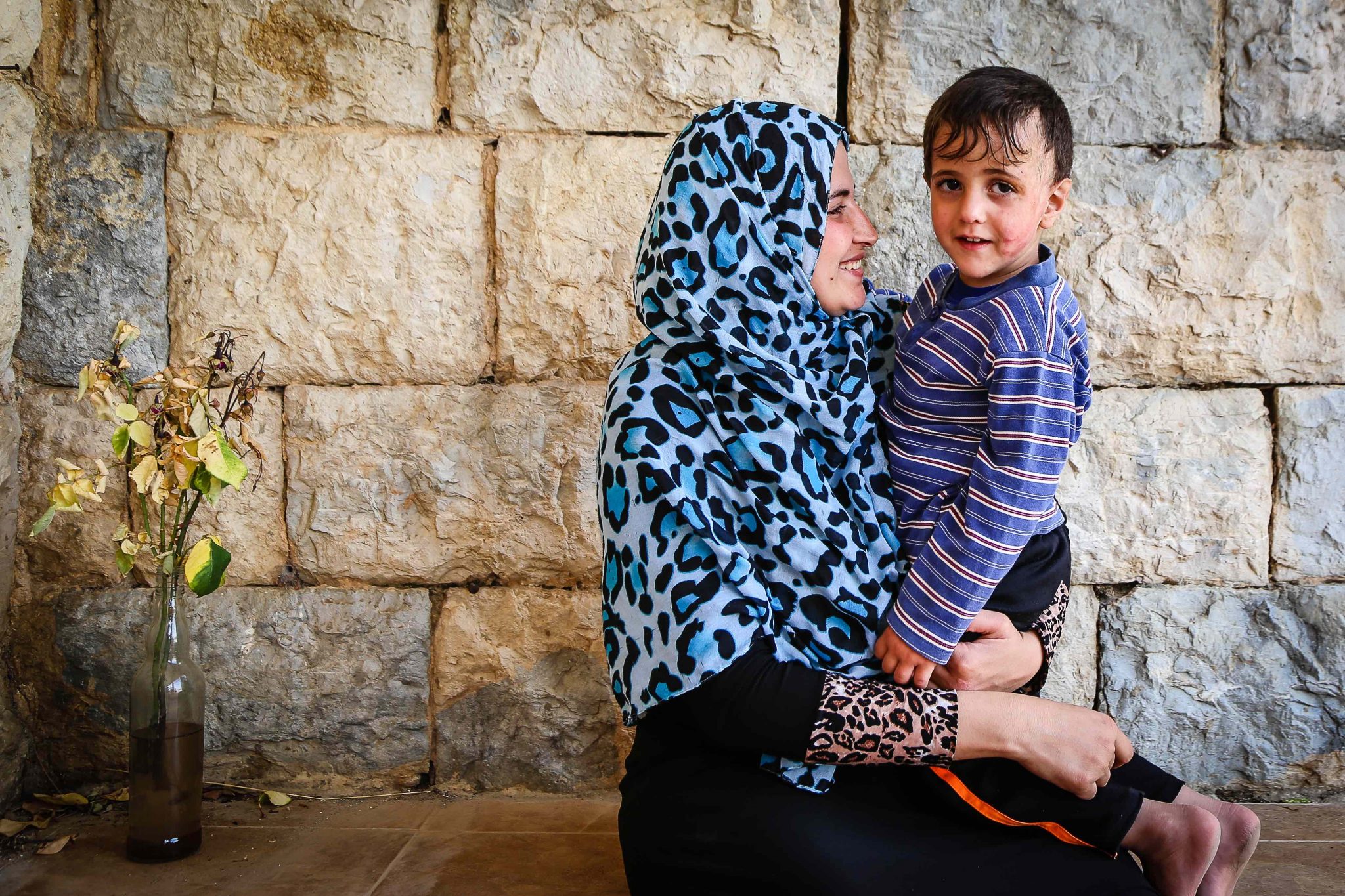 Marwa (name changed for security reasons), 27, has five children between the ages of 7 months and 11 years. They came to Lebanon as refugees because of the war in Syria four years ago. "I saw bombs, shelling, people dying and ruins all around us," Marwa said. "Every day I heard stories of families losing their children, and I was really scared of losing one of mine." Marwa and her kids left everything they owned in Syria, coming to Lebanon with nothing. When they arrived, some members of a local church (supported by Tearfund) came to their aid, providing things like food vouchers, milk, and diapers—which they provide Marwa to this day. The trauma of what they left in Syria still affects the family. When the kids hear an airplane fly by or fireworks at night, they think there is bombing and shelling. But in spite of the emotional scars, Marwa is hopeful. "My hope for the future," she said, "is for my children to get an education and to have no more sadness."
---
Modena

(Bangladesh)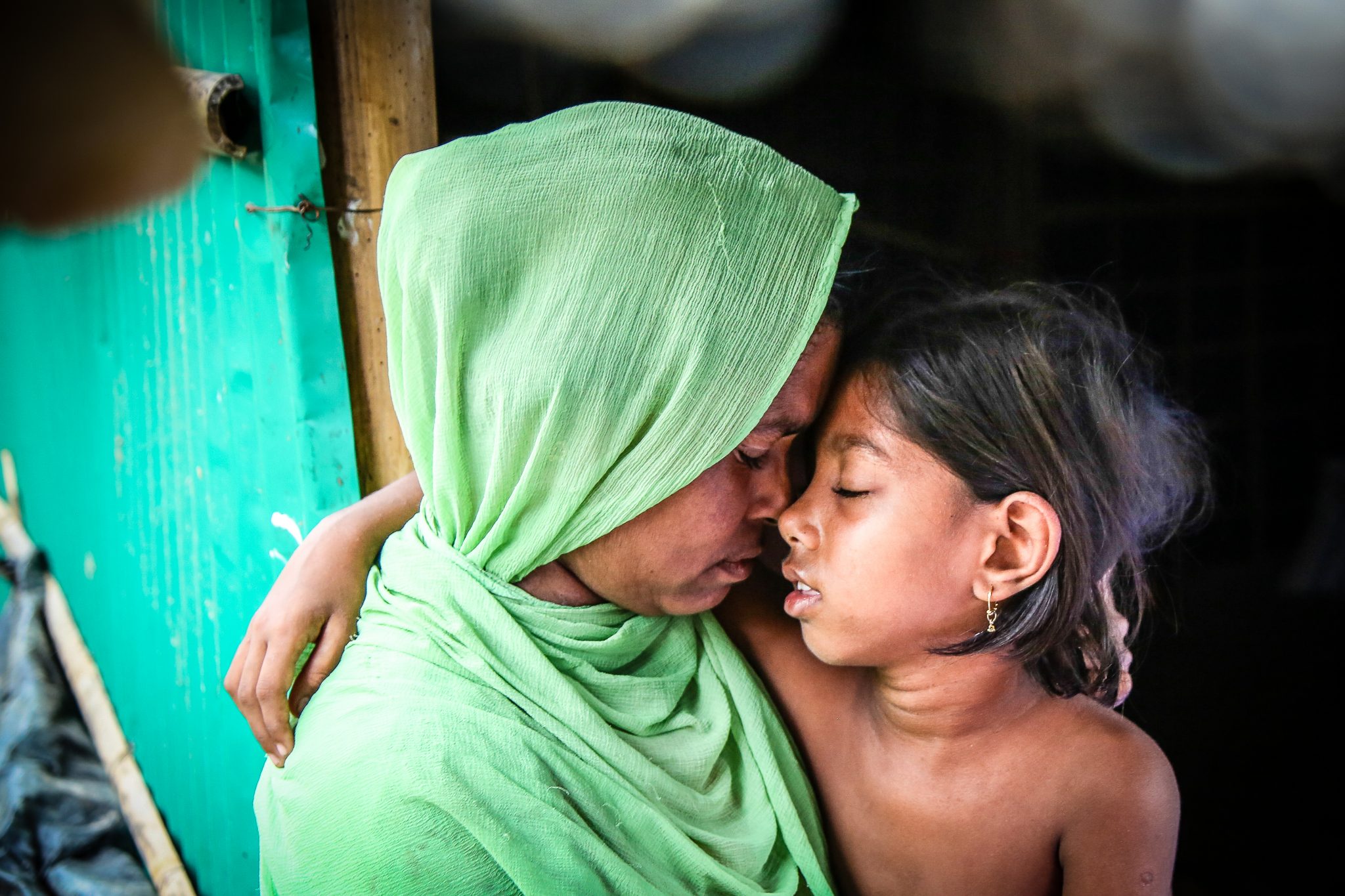 Sometimes the most powerful thing a mother can do is wake up each morning and choose to keep breathing for her children's sake. Modena personified that dedication for me. Modena and her eight daughters, ages 6 to 30, have been living in the Rohingya refugee camps for about a year, having fled genocide in Myanmar. "Both my brother and husband were kicked to death," Modena said. "I don't even know where their grave is." The men who killed her husband also burned down their house and raped Modena's sisters. She hid her daughters in the forest for eight days during this time, eventually taking a boat on a five-day journey to Bangladesh. Though there are difficulties for Modena and her daughters surviving in the refugee camp—no "head of family," no way of making money, missing lost loved ones—Modena is grateful to be away from Myanmar. "In Myanmar we couldn't sleep at night," she said. "We just kept thinking, Someone's coming, someone's coming, someone's coming to kill us. At least we don't feel that way here."
---
Juliet (Uganda)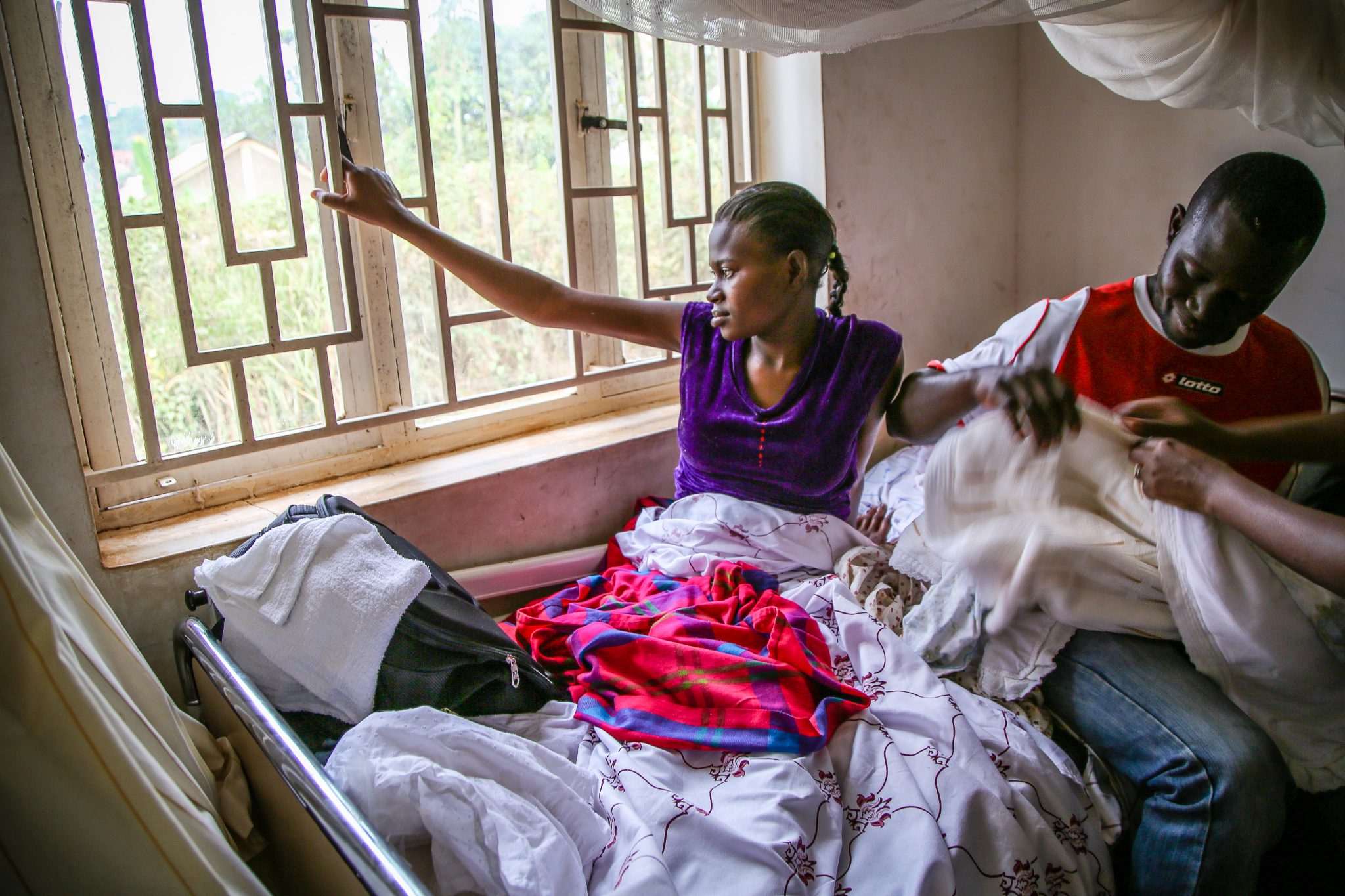 For the last 15 months I've been following the story of Juliet, from the final stages of her pregnancy to her daughter Christine's first birthday. Having not had the opportunity to go to school, Juliet met her husband, Edward, at a young age. They fell pregnant soon after, with little to no money to their name. A member of a local church helped register them into the local Compassion program. Juliet gave birth, by herself, inside a local hospital after a nurse had unexpectedly gone off duty. It has been beautiful to watch Juliet's love for her daughter grow. "I am so much in love with my daughter," she told me. "Maybe it's because she's my first born? I love my husband too, but he annoys me whereas she cannot annoy me." Baby Christine was recently given a sponsor, which means she'll have a different life from her mother—starting with an education. Juliet made me laugh when she said, "I've heard that white women don't feel pain when they give birth? That you have schedules for napping, and you get mad if the baby doesn't follow it!? I have heard you have an entire room where the babies sleep all by themselves and only baby things are in there."
---
Golle

(Iraq)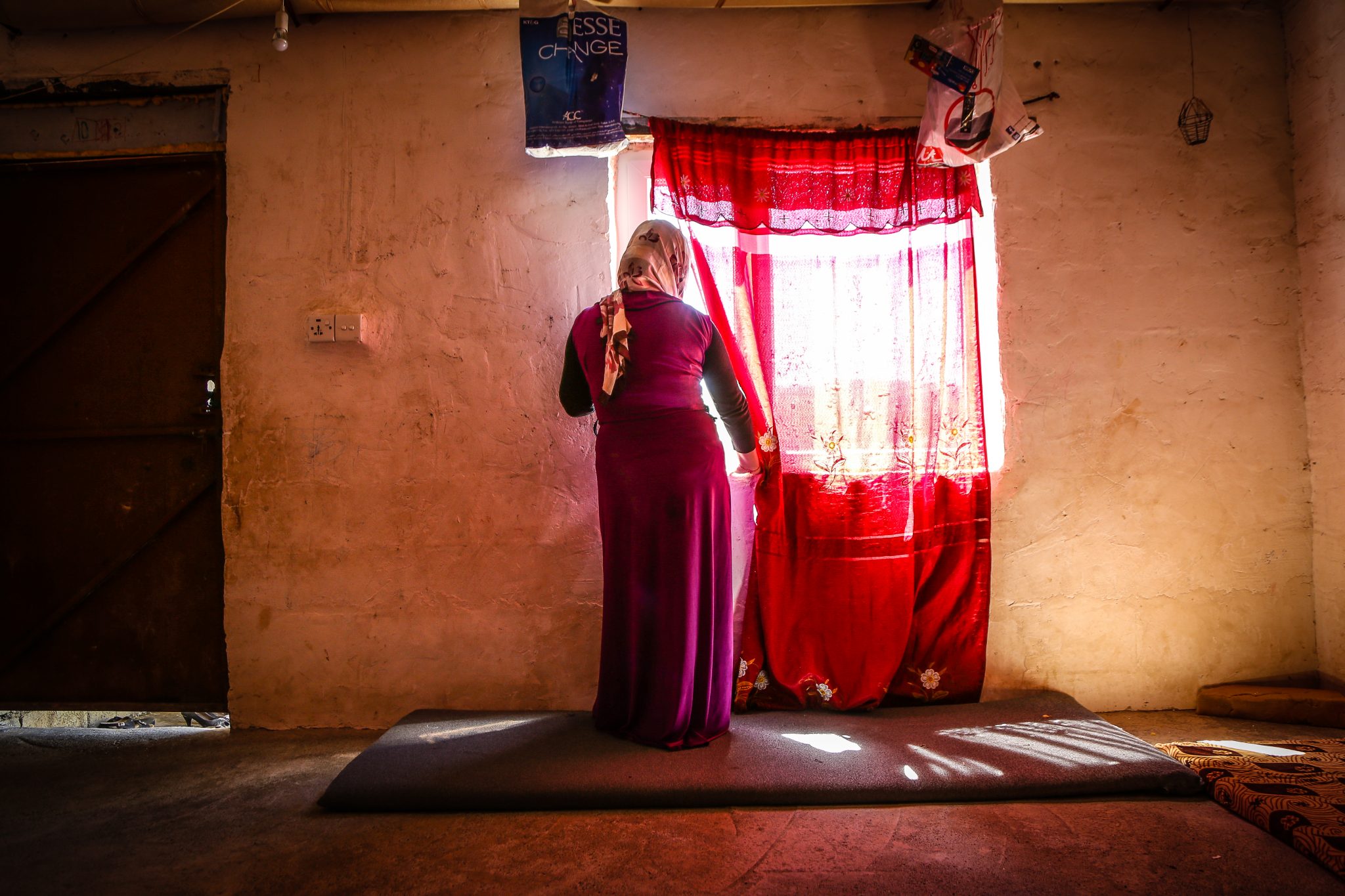 Mother's Day isn't always a celebration. Sometimes it can be a painful reminder—for women who have lost their mothers, women who are not yet mothers, and mothers who have lost children. Mothers like Golle (name changed for security reasons). Golle found her 4-year-old son hanged by her sister-in-law, for reasons she still does not know. Golle and her remaining four children had to flee, a few months later, after ISIS invaded their village. They hid in the mountains for seven days with little food or water, eventually walking through Syria to a safer place in Iraq. "During this time I realized I was not doing well psychologically," Golle said. "I had to take many pills for my treatment, as I kept falling over and fainting" (many victims of severe trauma suffer from conversion disorder, where they will faint at random times). Golle's husband divorced her because of this condition. He took the children. Today Golle is living with her mother and father and says she is "going crazy" because she cannot see her children. She has even been suicidal. But she is getting help from the Tutapona trauma rehabilitation program, which she says is teaching her about forgiveness and opening up her heart. "I still have things to be hopeful and thankful for," she said.
---
Charlotte

(Tanzania)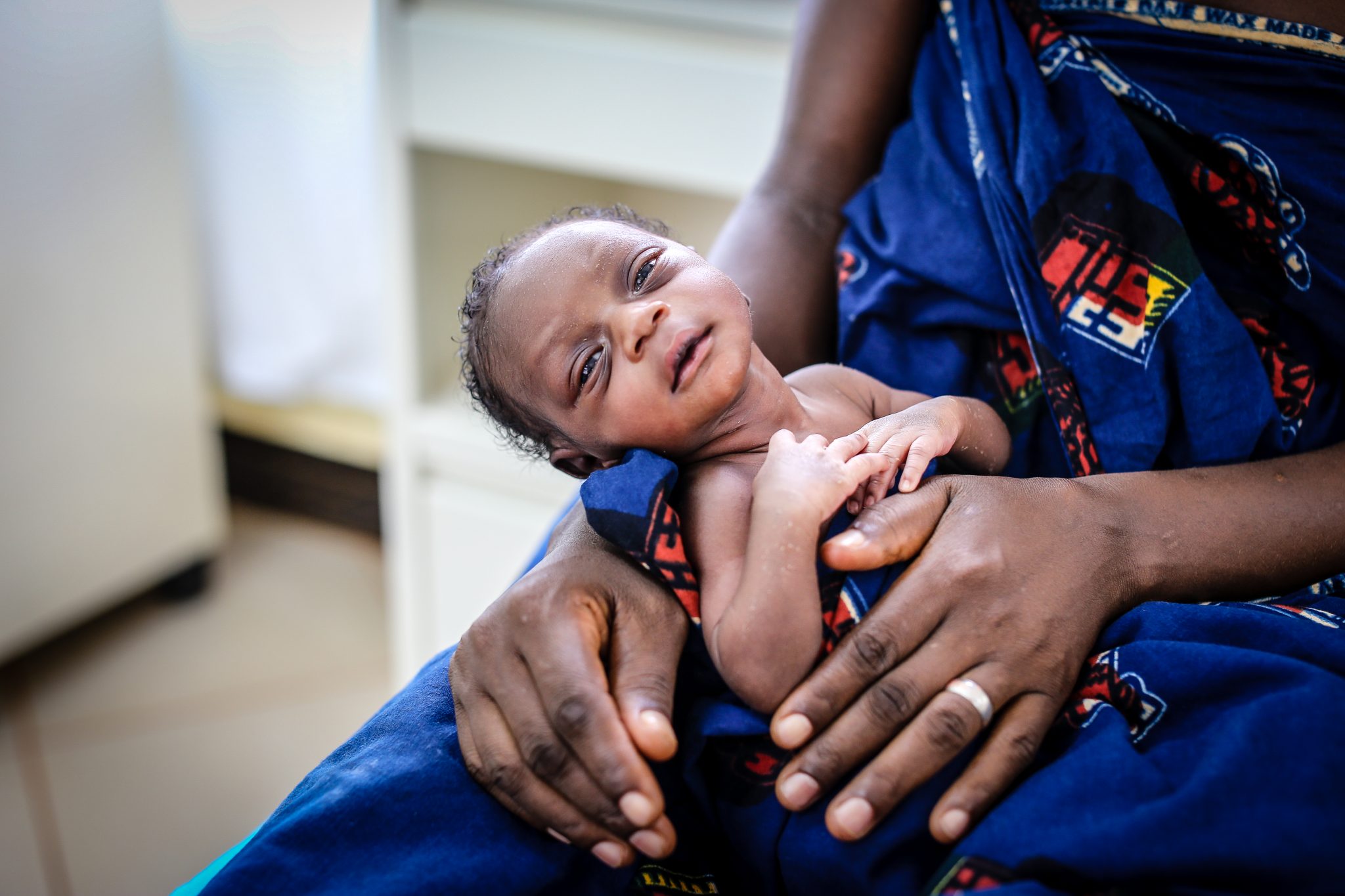 I found baby Robert and his mother, Charlotte, inside a sweltering premature babies room in the middle of a refugee camp on the border of Congo and Burundi. Charlotte had fled in 2015 and come to Tanzania seeking safety. Robert is Charlotte's fifth baby and was born prematurely. As I witnessed this woman holding this tiny new life, I admired her calm and remarkable resilience. Giving birth is an achievement, let alone doing it for the fifth time, in a refugee camp, to a premature baby. Medical Teams International is working in these refugee camps to provide medical services to vulnerable people like tiny Robert and his brave mama.