Editors' note:
The following article appeared in the January 14 issue of WORLD Magazine. To learn more about WORLD, check out www.worldmag.com.
A burgeoning presence on the internet is helping Christians spread the Word in China. Christian surge is likely to continue in 2012, with teaching via the internet contributing to it. Type "democracy" or "Tiananmen Square" into Baidu.com, the popular search engine in China, and a message will pop up informing you that you cannot access the page. But type "Christianity" into the same search engine, and you'll be flooded with links to church websites, personal blogs, and sites about Christianity from inside and outside the country.
That's surprising at a time when Chinese officials are persecuting members of Shouwang, a Protestant house church in Beijing, and the "Great Firewall of China" is preventing many internet users from finding material the government deems offensive—like information on Taiwan, Tibet, or Chinese dissenters. Christian material, though, is often unblocked. With nearly 500 million Chinese people using the internet, Christian ministries such as Jesus Central, Gordon-Conwell Theological Seminary, and Minnesota pastor John Piper's Desiring God are looking to the internet.
Vipool Patel originally created jesuscentral.com in 2000 as a way to teach his Hindu family about Jesus. The site uses passages in the Bible to explain the life, teaching, and impact of Jesus, with the goal of creating a starting point for someone with no religious background to understand who Jesus is.
Seven years ago, Patel worked with Ambassadors for Christ to create the same website in Chinese, called YesuZhongxin.org. Since then, the popularity of the site has grown through word-of-mouth, links on Three-Self church websites, and search engine ads. In 2010, the site had 1.75 million unique visitors.
The site offers Jesus 101, a six-week program on Jesus' life and ministry, with lessons, assignments, and journaling. More than 10,000 people have signed up for it:
Patel said the government does not block YesuZhongxin.org because it is an educational site that is open about its goals and respectful of Chinese laws. Patel has already shifted operations of the site into China and hopes to form a board of directors in China as well. He wants the Chinese site to be self-sustaining inside the country. He said, "Many people who come to the website are lonely and hurting, people write [on the message boards] about how they don't want to live on, but then they say, 'I discovered Jesus, there is a future for me now.'"
For those wanting a deeper understanding of the Bible, Gordon-Conwell Theological Seminary provides 25 online courses in Chinese. The program began five years ago after some Chinese believers familiar with the seminary asked for help: Although some estimate that 100 million Chinese have professed Christ, only 18 legal seminaries exist. PRINT EMAIL SHARE professed Christ, only 18 legal seminaries exist.
"Online education provides an opportunity for a huge church that really needs education," said David Horn, director of Semlink, the online course provider. Currently about 200 students—most tied to the house church movement—are taking the Semlink courses. Students cannot get a full degree from the program, but the courses do count toward a degree at a larger institution.
Last year Piper's Desiring God ministry created kemushen.org, a Chinese version of its website. Bill Walsh, director of international outreach at Desiring God, worked with volunteers and translators to translate Piper's written manuscripts and digital books into simplified Chinese. In the past six months, the site has received 6,000 unique visitors from within China.
"In formulating a language site, we wanted to make all the navigation terms, the domain name all to be in Chinese," Walsh said. "We want a Chinese speaker to feel completely at home." Walsh and his team next plan to translate into Chinese 52 of Piper's key sermons that they believe "represent his whole body of work."
Besides websites from outside China, some Christian sites based in China also exist. Gospeltimes.cn aggregates news on churches around the country with headlines like "Shenzhen, Guangdong, Hong Kong pastoral seminar on the challenges of urbanization." Fuyin.tv archives sermons from popular pastors, Christian documentaries, and worship music.
Similarly, Jonahome.cn is a forum where believers share prayer requests, ask questions about the faith, and encourage one another. Todayschinesefamily.com gives biblical advice on building healthy marriages and includes articles such as "How to help a suicidal friend." Even underground churches have their own websites where they upload sermons and share testimonies.
"Christians have taken advantage of the internet," said a Desiring God China consultant, whom WORLD agreed not to name for security reasons: "They are beginning a conversation about how to lead a Christian life, forums, blogging, encouraging each other, and sharing testimonies."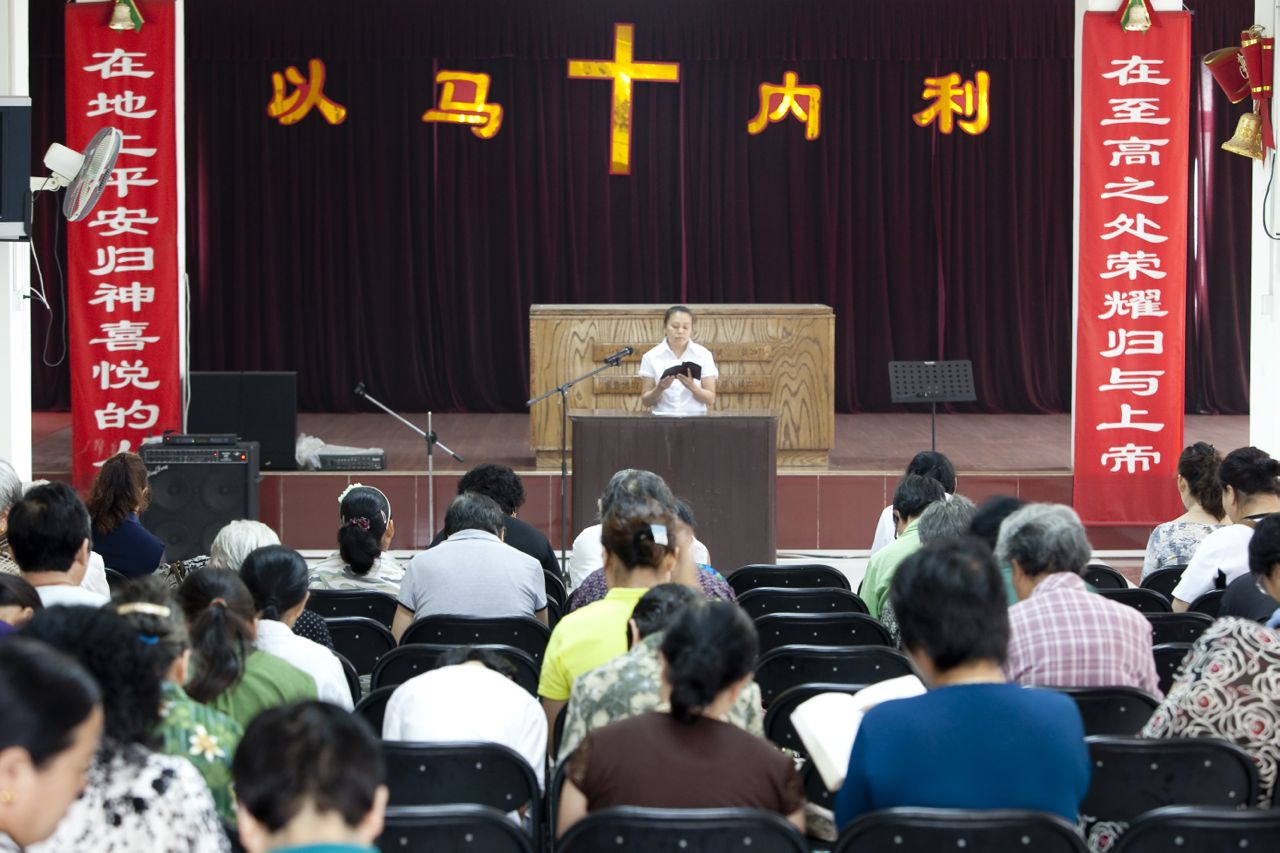 The importance of these resources can be seen in a recent Metadigm study that showed 47 percent of Chinese 13- to 18-year-olds saying the information they read on the internet influences their decisions. The study also showed that Chinese youth need help: 41 percent said they had thought about suicide in the past three months, compared to the world average of 16 percent.
Many young Chinese—45 percent of the younger generation aged 15 to 24 in urban cities—are spending their time on Weibo, China's main social media platform. The microblogging site, which is similar to a combination of Facebook and Twitter, has over 250 million users. "It's the closest thing China has to a public square," the consultant said. "It makes the government nervous. If the government wanted a revolution, it would just have to shut down Weibo." Christians have a presence on the site: Chinese pastors, Christian publishers, and openly Christian actors all have their own accounts and followers.
Desiring God started a JohnPiperQuotes account on Weibo in May. JohnPiperQuotes posts some of the translated material from the site and also some English sentences from Piper's Twitter. As of mid-October, the account had 1,400 followers from every province and municipality in China including Tibet and Xinjian. The team found that the followers included ordinary young people, Three-Self and house churches pastors, and even famous actors.
Numbers Victory
Last month Desiring God's Bill Walsh received the 13 digits he had spent years waiting for—the Chinese government-issued ISBN number that will allow Desiring God to sell John Piper's Legacy of Sovereign Joy to anyone, anywhere, in any quantity in China.
The book, which chronicles the lives of Augustine, John Calvin, and Martin Luther, is Piper's first book to be legally published in China. Walsh said Desiring God chose it because "a book about the history of the church seemed to have a lower bar to get over to get a legal ISBN, yet there is also theological content." He also noted that other biographies on these men have already been published in China.
In the past decade, China has become more open to publishing Christian content, with over 200 Christian bookstores opening up throughout the country. As of earlier this year, the total number of Christian books in legal circulation was about 600, with 50 to 60 new books added each year.
Walsh started dreaming about publishing a book in China on his first trip to the country in 2007. In subsequent visits, he started building a relationship with ZDL, a Christian publishing house, in order to make the dream a reality. The biggest obstacle was to obtain an ISBN number for the book, since books with foreign ISBN numbers cannot be published legally in China: Each book needed a specific government-issued ISBN. Desiring God worked with ZDL to translate the book, and after several years of prayer and work finally received an ISBN number. The Chinese translation of The Legacy of Sovereign Joy is available in China this month.
"We are trying to take resources and use those to equip Christians globally, especially the leaders who are lacking in theological training," Walsh said. — Angela Lu —