Editors' note:
TGC and Austin Stone Worship are pleased to announce the release of video, audio, and chord charts for 'Great Is Thy Faithfulness,' featuring two new verses from John Piper. You'll find them at the end of this piece.
The minute the last song of TGC's Women's Conference finished, women started asking about it.
"Where can I get the lyrics to that version of 'Great Is Thy Faithfulness'?" attendee Kimberly Erickson wrote on the conference app. "There was a new verse I had never heard. I would also love to know who wrote that verse."
"Our group is wondering, does anyone know if John Piper wrote those additional verses to 'Great Is Thy Faithfulness,' because the lyrics matched his sermon so well," Danielle Morales wrote.
It was a good guess. Author and speaker John Piper did write two new verses to the closing song, which played directly after his message on Deuteronomy 29–30.
"I heard [TGC] intended to close with that hymn," Piper said. "That's a great hymn. I love it. But it did not hit the nail of my message on the head. And one of my poetic bents is to like coherence between message and music."
He tried to think of another song to suggest, but "the extent of my music awareness is not large," he said. "I couldn't think of one."
So he wrote his own.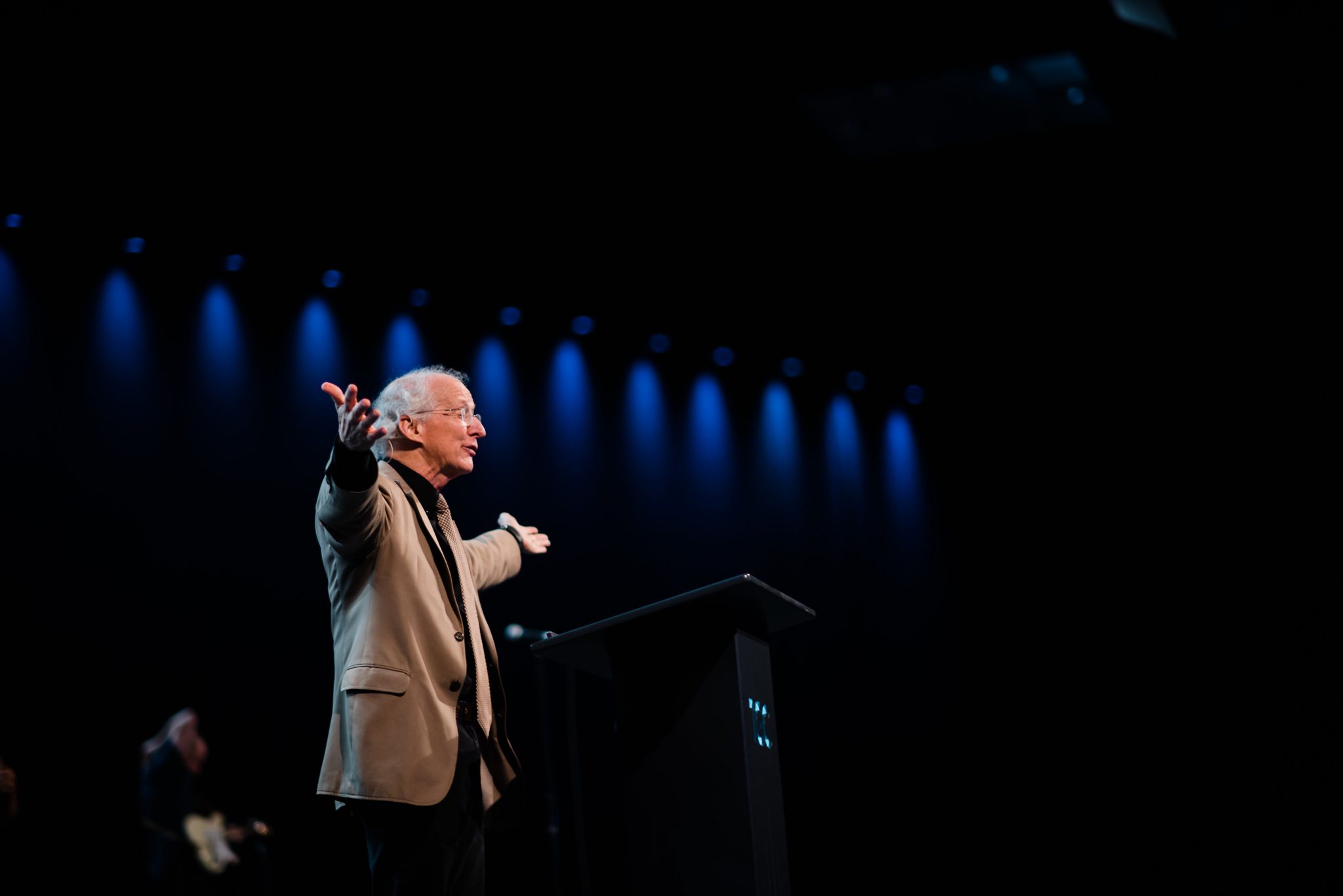 It's not inaccurate to describe Piper as a compulsive writer, a "pensive introvert" with an "inexplicable impulse to create," especially "something I can see or hear and regard as an expression of truth and beauty." He's penned more than 50 books and a daily journal since he was a sophomore in college. ("I don't know what I think until I write.")
But maybe his favorite thing to write is poems. "When I began to read in the 11th grade—seriously, before that it was forced and mainly picture books—I fell in love both with what was said and how it was said," Piper said. "So I became a lit major at Wheaton. I read so slowly—no faster than I can talk—that I skipped all the courses on the 'novel' and took as many poetry classes as I could."
One of the best parts of poetry is its precision of language, he said. (Unsurprisingly, he's not a fan of free verse, which "strikes me as tennis without a net.") Since high school, he's scribbled out more than a thousand careful poems—for celebrations like birthdays and baptisms, and for situations that "I feel deeply and want to feel more deeply." (He's published six small books full.)
"Being forced to put truth into meter and rhyme and still have it sound natural and striking is profoundly satisfying," he said.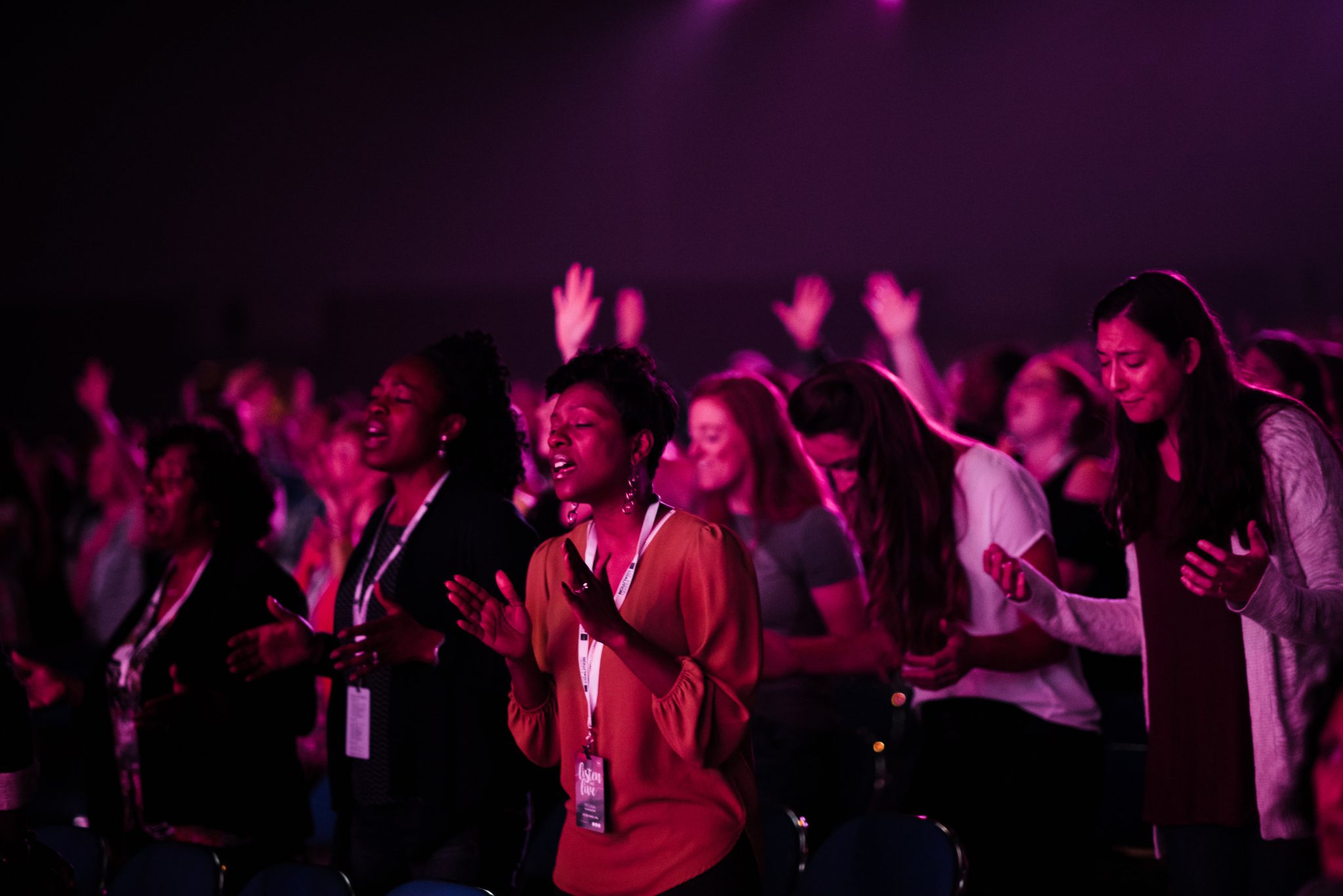 So when he couldn't think of a song that conveyed his point—that "the aim of God in all things is to beautify a bride for himself, whose joy in God would be God's joy"—it was easy for him to come up with a solution.
"Friday afternoon in my hotel room, the day before I was to speak, I wrote a couple verses to serve as a fitting conclusion to the message," Piper said.
He emailed them to Aaron Ivey, whose team, Austin Stone Worship, was leading music at the conference.
"I fully recognize YOU make this call, not me, as to what we close with," Piper told him. "And last-minute creations are risky. So I will not be wounded if you think we should stay with the program."
"Happy to make these changes," Ivey told him, and that was an understatement. "One of my highest values as a worship leader is to marry songs and sermons together."
Songs before the message should point to it; songs after should respond, he said. If Piper's verses would help people respond to God's Word in his sermon, Ivey was all in.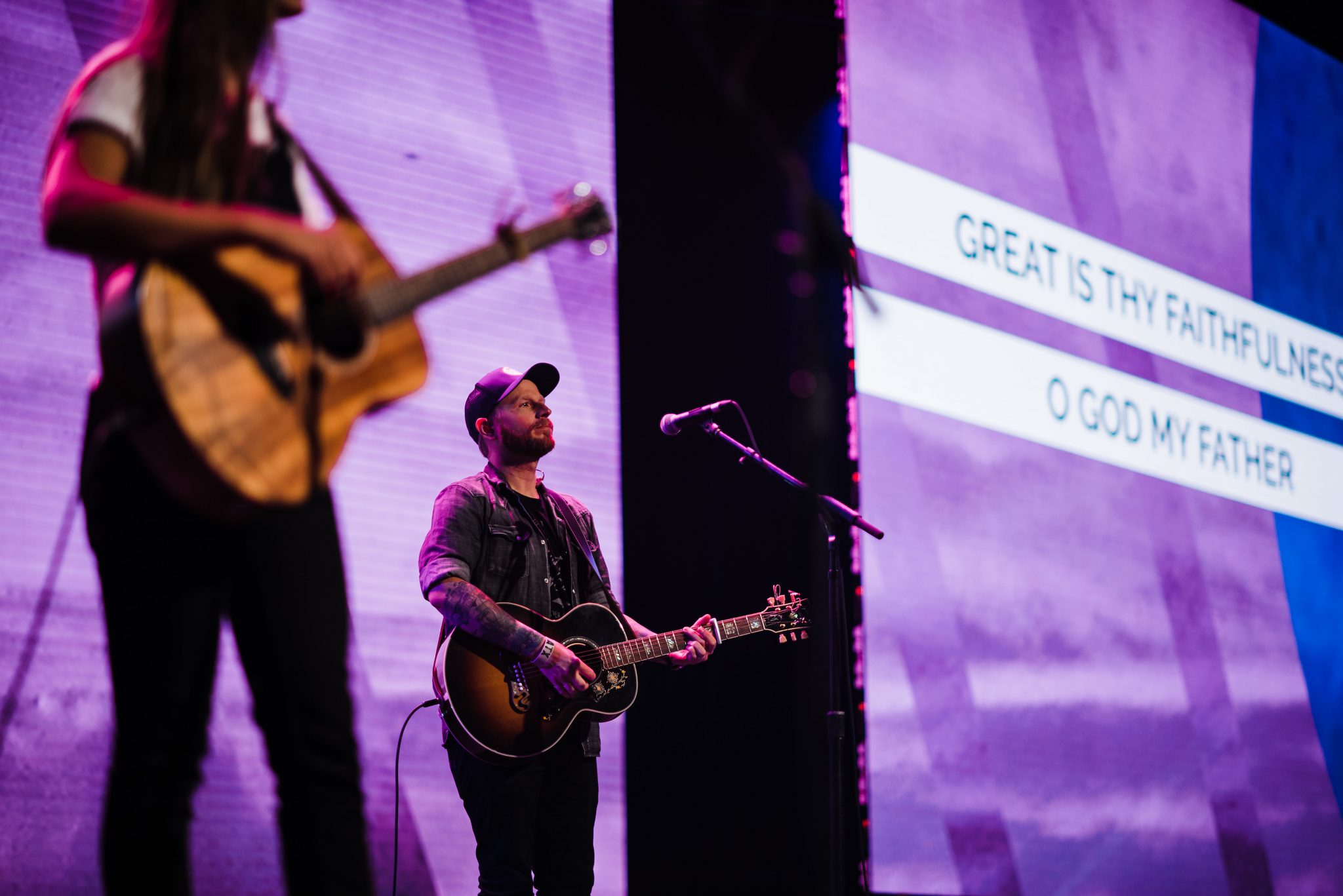 To the conference attendees, "we didn't say a word about it," Ivey said. "We just threw them out there."
Almost everybody noticed.
"Between emails and DMs and tweets, we're talking thousands" of requests started coming in to TGC and Austin Stone Worship for the lyrics, Ivey said. Both places immediately posted the words. (You can even buy a hand-lettered copy on Etsy.)
"That wasn't enough," Ivey said. People started asking for a recording, so they could play it in their cars or listen during their quiet times. Before Ivey even got home from the conference, there was a plan to release a video version, an audio version, and chord charts.
The new lyrics "made the song a brand-new song," Ivey said. "My hope in talking about where this came from is that worship leaders and pastors see the benefit of collaborating together. We were able to be better worship leaders in that moment because Dr. Piper invited us in.
"It was so powerful because the song articulated what the human heart really wanted to say after that sermon."
---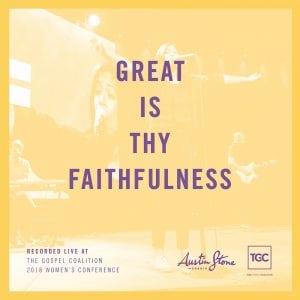 Follow these links to PDFs of the chords, lyrics, and numbers.
Audio and Video: