Hunger exists in more forms than one in places of the world with little access to material goods. One such place is Haiti, where pastors and church leaders lack training for ministry and theological resources in their native language. Theological famine here is pronounced.
Haiti's spiritual environment and widespread illiteracy make ministry difficult. Those who claim to follow Christ often combine tenets of the Christian faith with voodoo and other spiritualistic practices. The darkness is palpable, with witchcraft prevalent as a primary means of healing and guidance.
Turning Back the Darkness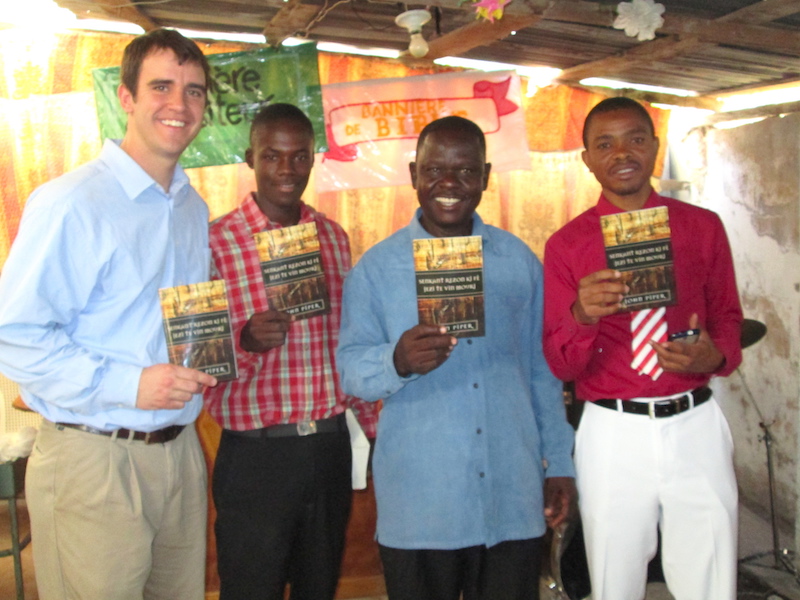 Brandywine Community Church in Greenfield, Indiana, committed to serving a small church in Gonaives, Haiti. Paul Galbraith, missions and student ministries pastor at Brandywine, has seen the difference theological support can make in Haiti.
Joseph Luc pastors the church of about 100 people in Gonaives, and he has planted another 13 churches within a 40-mile radius of his town. Training pastors sufficiently to teach their congregations is a continuous challenge, he says.
Most Haitians are aural learners—they learn through hearing only—due to illiteracy. Pastors therefore are challenged to take spiritual truths from Scripture and work them into stories and basic teachings. Though church leaders have Bibles in their main language of Haitian Creole, theological resources are scarce.
Learning About Christ
The partnership with Luc's church led Galbraith to contact TGC International Outreach (TGC IO) about Creole resources. TGC IO, through Packing Hope, responded by providing a Creole translation of John Piper's Fifty Reasons Why Jesus Came to Die, which highlights specific truths about the person and mission of Christ.
Pastor Luc helped review the Fifty Reasons translation for accuracy. After the translation and publication in 2014 he received more than 80 copies through a team from Galbraith's church.
Luc distributed copies among pastors and lay leaders he trains. He also used the book at an annual conference he hosts for pastors and leaders from around the country. This resource is helping to alleviate theological deficiency among his people by giving them a more accurate picture of the work of Christ.
Luc also provided books to the orphanage he and his wife oversee. Christ Compassion Orphanage houses almost 40 children, including older boys who can read and teach the younger children about Jesus.
Building a Faith Legacy
Galbraith believes Christ-centered theology can break a cycle of despondency and apathy among young men who struggle with employment and committing to Christianity and the church. He says the influence of solid theological resources on Haitian churches is building a faith legacy for generations to come.
"We are excited to see spiritual growth within these churches," Galbraith said. "We pray for a great harvest of souls through the equipping of God's people, and we trust that God's kingdom will grow. We thank TGC IO for their desire to provide such valuable resources to others, and we pray for God's blessings to continue to flow through them to the world."