Editors' note:
Mike Joens and Whitestone Media have kindly provided TGC readers a 10 percent discount code. Visit www.TheoPresents.com and use "GOCO2015" when checking out.
Sometimes Christian animation gets a bad rap for being either grossly subpar in quality or annoyingly cheesy. So I was surprised when I stumbled upon an online cartoon that was well produced, entertaining, and contained a clear explanation of sin and the good news of the gospel. I immediately visited the website:
Through fun and engaging storytelling, Theo teaches children God's Word and how they ought to live in light of it.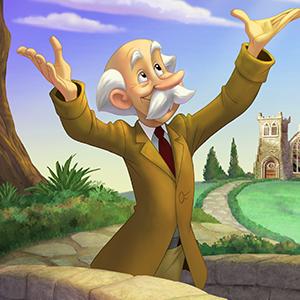 Enjoy the stories and lessons of Theo, a student of God's Word. Our animated series guides children and adults through a careful study of systematic theology, capturing the attention of young minds with humor and engaging animation. You'll get to know Theo, who lives in a cozy corner of a quaint English village, and his two mouse friends, Luther and Belfry. Theo discusses topics such as the doctrines of salvation, God's character, the Bible, and godly living in a way that make children want to learn more about the Christian faith. Plus, Luther and Belfry always seem to find themselves in a fun adventure!
To learn more about Theo I reached out to his creator, Mike Joens, and asked him about the inspiration behind Theo, the role of cartoons in communicating truth, how children can learn weighty doctrines, and more.
---
You've had a long career working as a cartoonist. Would you share your story? And what led you to create "Theo"?
I've been an artist for as long as I can remember. Growing up in a Marine Corps family I was always moving. Cartooning helped me make friends and make sense of my ever-changing landscape. Cartooning was my identity, my passion. When I joined the Marines in 1971, I was given the military occupational specialty (MOS) of combat artist. As such, I drew cartoons for base newspapers and events, establishing myself as the go-to-guy for funny drawings.
I became a Christian in 1972, while stationed in the Marine barracks in Naples, Italy. At that time, my focus (and my identity) changed temporarily from cartooning to theology. I was a Christ follower, first and last. I felt the "call of God" to teach immediately, thinking at the time that it meant a traditional pulpit ministry of some kind. Once discharged, I went to Bible college to educate myself and was preparing to pursue an MDiv after graduation.
But God had other plans. In 1977 he led my wife, Cathy (whom I met at Bible college), and me not into a church ministry, but into the animation industry. It was quite a surprise to us. About a year after I had entered the cartoon business, an idea struck me like a thunderbolt. I couldn't retreat from it. What if I were to create a project through which I could teach the gospel in an entertaining way without compromising biblical truth? With cartoons being a universal language, I could teach kids all over the world. So Theo was born.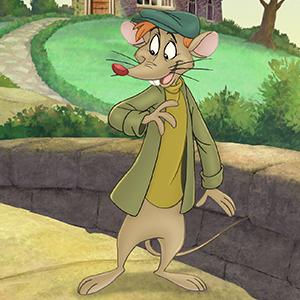 What big lesson are you hoping to teach children in these videos?
The main point I'd like to drive home in each of our Theo volumes is the gospel. The gospel is the bedrock on which every doctrine of the Christian faith is built. We are all sinners, we have all fallen short of the glory of God, and we cannot save ourselves. Only the Son of God can save us. Because of his great love for us, Jesus took the sin of the world upon himself at Calvary. He not only takes away our sins by grace through faith, but we are clothed in his righteousness and have access to the Father. Jesus's death saves us; his resurrection affirms that the Father accepted his sacrifice and that in Christ we can enjoy God now and forever. Nothing else matters. Without God's love and grace and truth expressed in the gospel, the rest of Christian theology would not make sense. Everything hinges on the gospel. This is the reason why each of our Theo volumes includes a five minute "Good News" (an animated John 3:16), so that by viewing it people may be moved to faith and salvation.
"The entire premise for Theo Presents centers on one universal fact: children and adults alike love cartoons." What is it about cartoons that draw people of all ages in? And what role can cartoons have in communicating truth? 
People love to laugh. It's a God thing. Cartoons are funny. They make us laugh—the good ones at any rate. Many may not realize it, but the early theatrical shorts like Bugs Bunny, Daffy Duck, Donald Duck, Mickey Mouse, and so on, were not drawn for children. They were drawn to provide entertainment, regardless of age, for moviegoing families—kids and adults alike. Everyone laughed. The adults understood the more cerebral gags, but everyone understood the physical antics of the characters. They made us laugh. Why? Because the characters were illustrating truth, human foibles and strengths, in such a way that first made us laugh and then made us think. Laughing at Elmer Fudd was laughing at ourselves.
In these 10-minute animated cartoons, you cover profound theological concepts such as justification, adoption, abiding in Christ, the new birth, sin, God's character, the Bible, godly living, and more. How do you make sure these are clearly understood by children? And what role do parents have in the process?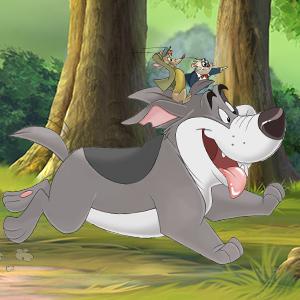 I'm a firm believer that children are not stupid. Culture observes them as such and has dumbed down their education over the years. But a casual glance through The New England Primer reveals that children of the 19th and early 20th centuries were capable of a much higher level of education than is taught in modern schools. When I write an episode of Theo Presents, I respect a child's intellect. I don't shrink from teaching heavy themes (Jesus certainly didn't). The humor engages them right from the start, biblical truth is conveyed through the humor, and it's amazing how much they understand. They get it. Further, they will watch an episode several times, even memorizing whole episodes. If a child doesn't understand this or that word or idea, then that's where parents can help. Theo Presents is designed to bring parents and children together to study God's Word.
We understand that parents may feel unqualified to teach their kids doctrinal truths from the Bible. The very phrase "doctrinal truths" might sound scary to some. For this reason we have included a simple-to-read, step-by-step, parent guide in each of our volumes. The parent guides walk parents through each of the lessons, providing thoughtful discussion questions, as well as Scripture references that will help families to dig deeper into the Word of God—to whet their appetites for further study. It is our hope and prayer that Theo Presents will become a mainstay in family worship times, a time that children and parents look forward to regularly. We trust that Theo will make learning the Bible fun and rewarding.