The new December 2021 issue of Themelios has 257 pages of editorials, articles, and book reviews. It is freely available in three formats: (1) PDF, (2) web version, and (3) Logos Bible Software.
Featured Book Reviews:
Tremper Longman III, Confronting Old Testament Controversies, Pressing Questions about Evolution, Sexuality, History, and Violence. Reviewed by John F. Klem
R. B. Jamieson, The Paradox of Sonship: Christology in the Epistle to the Hebrews. Reviewed by Jared Compton
Brad Vermurlen, Reformed Resurgence: The New Calvinist Movement and the Battle Over American Evangelicalism. Reviewed by Kenneth J. Stewart
Graham A. Cole, Faithful Theology: An Introduction. Reviewed by Chandler Ray Kelley, with Hans Madueme
Sharon James, Gender Ideology: What Do Christians Need to Know? Reviewed by Robert S. Smith
Ken Magnuson, Invitation to Christian Ethics: Moral Reasoning and Contemporary Issues. Reviewed by Andrew J. Spencer
Andrew T. Walker, Liberty for All: Defending Everyone's Freedom in a Pluralistic Age. Reviewed by Daniel Anderson
Craig Ott, Teaching and Learning Across Cultures: A Guide to Theory and Practice. Reviewed by Duane H. Elmer
In a season of sorrow? This FREE eBook will guide you in biblical lament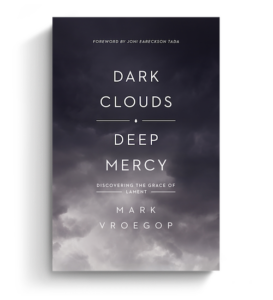 Lament is how we bring our sorrow to God—but it is a neglected dimension of the Christian life for many Christians today. We need to recover the practice of honest spiritual struggle that gives us permission to vocalize our pain and wrestle with our sorrow.
In Dark Clouds, Deep Mercy, pastor and TGC Council member Mark Vroegop explores how the Bible—through the psalms of lament and the book of Lamentations—gives voice to our pain. He invites readers to grieve, struggle, and tap into the rich reservoir of grace and mercy God offers in the darkest moments of our lives.
Click on the link below to get instant access to your FREE Dark Clouds, Deep Mercy eBook now!