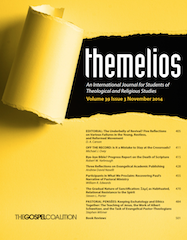 The Gospel Coalition just released the latest issue of Themelios, which has 221 pages of articles and book reviews. It is freely available in three different formats:
PDF (ideal for printing)
Logos edition (ideal for research and mobile access—available for pre-order; shipping next week)
Web version (ideal for interacting and sharing)
It contains the following contributions:
Old Testament | 15 reviews
New Testament | 16 reviews
History and Historical Theology | 7 reviews
Systematic Theology and Bioethics | 8 reviews
Ethics and Pastoralia | 10 reviews
Mission and Culture | 7 reviews
Don Carson's editorial ends with this twofold announcement:
For more than five years, Alan Thompson has provided excellent service in his role as NT book review editor of Themelios. His efficiency, good judgment, and editorial skills have been greatly appreciated. Owing to other opportunities and challenges, this is the last fascicle in which he will serve in this capacity. We will miss him.

Succeeding him is David Starling, currently serving as lecturer in New Testament at Morling College, Sydney. Some may recognize him as the author of Not My People: Gentiles as Exiles in Pauline Hermeneutics in the BZNW series, or from his recent UnCorinthian Leadership. He can be contacted at [email protected].
And here's a picture from last month when six of the Themelios editors met face-to-face in San Diego at the annual meeting of the Evangelical Theological Society: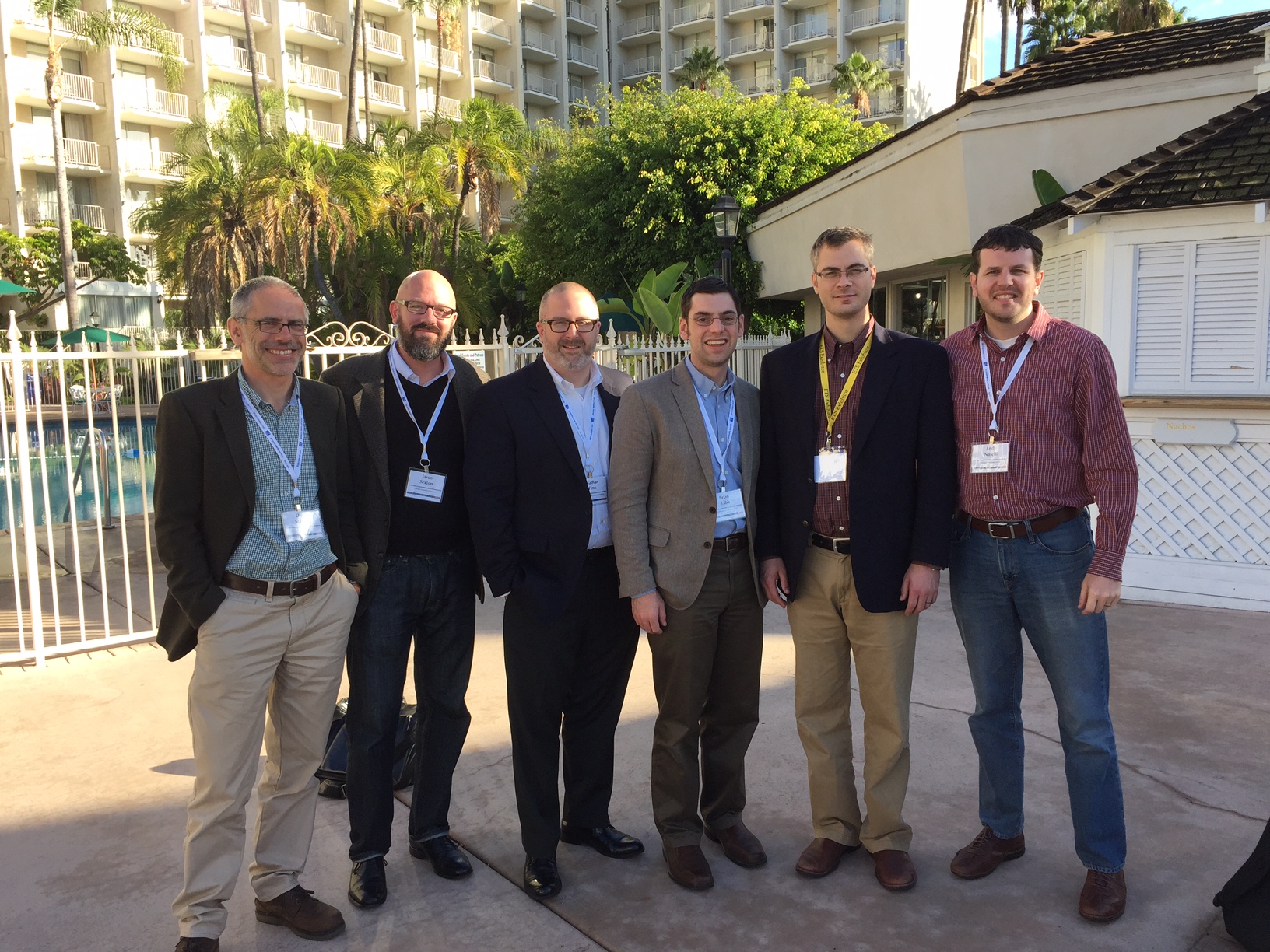 Pictured from left to right:
David Starling (New Testament)
Jason Sexton (Mission and Culture)
Nathan Finn (History and Historical Theology)
Brian Tabb (Managing Editor)
Dane Ortlund (Ethics and Pastoralia)
Andy Naselli (Administrator)