The first time that church multi-campus consultant Jim Tomberlin merged two churches together, it was an accident.
Looking for a place to plant a regional campus for a Chicago suburban church, Tomberlin came across a school in a great location. But another church was already meeting there.
"I left my card, and told them that if that church ever leaves, call me," he said.
He got a call, but it wasn't from the school.
"The church called and said, 'Hey, we don't have a pastor. Can we join you?'"
Tomberlin's response: "I'm not sure that's a good idea."
He tried to dissuade them, but they insisted.
Eventually, Tomberlin gave in. He sent 150 church members to worship with the 150 people already in the school, and relaunched them as a new site.
Ten years later they had grown to 2,000 regular attendees.
"I went back for the 10th anniversary, and of the original 150, about 125 are still there," Tomberlin said. "They'll tell you this was the greatest thing that ever could have happened to them."
For Tomberlin, that was only the beginning. Church mergers—which typically happen when an older, dying congregation joins with a newer, vibrant church—are a growing "unintended consequence" of the multisite movement, he said.
Over the last 12 years, Tomberlin has consulted on more than 100 mergers, a trend he says has "increased dramatically."
"Almost 40 percent of multisite campuses now come about as a result of a merger or acquisition," he said.
Not all proceed as smoothly as that first one. There can be differences too big to bridge—like denominational affiliation, women in pastoral office, or too much debt. There can be fights, pastors left unemployed, and people hurt or angry enough to leave both congregations.
Some also argue that moving from a single church to multiple campuses inherently breaks the nature and unity of the assembly, separates authority from the people gathered, and makes it easier for members to stay anonymous.
But church mergers can also offer "new hope for a lot of these churches," Tomberlin said. "The more this is becoming acceptable, the more people see it not as a lose-lose, or even as a win-lose, but as a win-win."
Surplus of Buildings
As the country moves away from cultural church attendance—less than 36 percent went weekly in 2014, down from almost 40 percent in 2007—it leaves behind empty or near-empty buildings, Tomberlin said.
Since Millennials are less likely (28 percent) to attend church weekly than those born before 1945 (51 percent) or Boomers (38 percent), and since mainline Christianity continues to shrink, that trend will likely continue.
However, evangelicalism has remained fairly stable in America. About twice as many evangelicals (58 percent) as mainline Protestants (33 percent) attended church weekly in 2014. And Protestants are launching church plants faster than they're closing the doors on old buildings, LifeWay Research reported in 2015.
So the transfer of church buildings from declining congregations to new plants seems to make good practical sense.
In practice, though, it's a lot stickier.
Family Language
Tomberlin, who wrote the book Better Together: Making Church Mergers Work with megachurch researcher Warren Bird, likes to use family language to describe mergers—a marriage is the combination of two churches with similar assets and vibrancy ("Very rare," he said); an adoption is a growing church taking on a dwindling church and keeping some of its ministries.
A rebirth—this is the most common—is a languishing church being absorbed completely into the identity of a growing church. And an ICU merger is when two declining churches band together with the hope of staving off the inevitable closure for a time.
Although calling a church merger a "rebirth" sounds softer, the truth is that the labor pains are almost all felt by the church in decline.
While the larger church takes on the care and feeding (debt, building maintenance, staffing) of the smaller church, the smaller church has to let go of its identity and control—over programs, outreach, even the thermostat.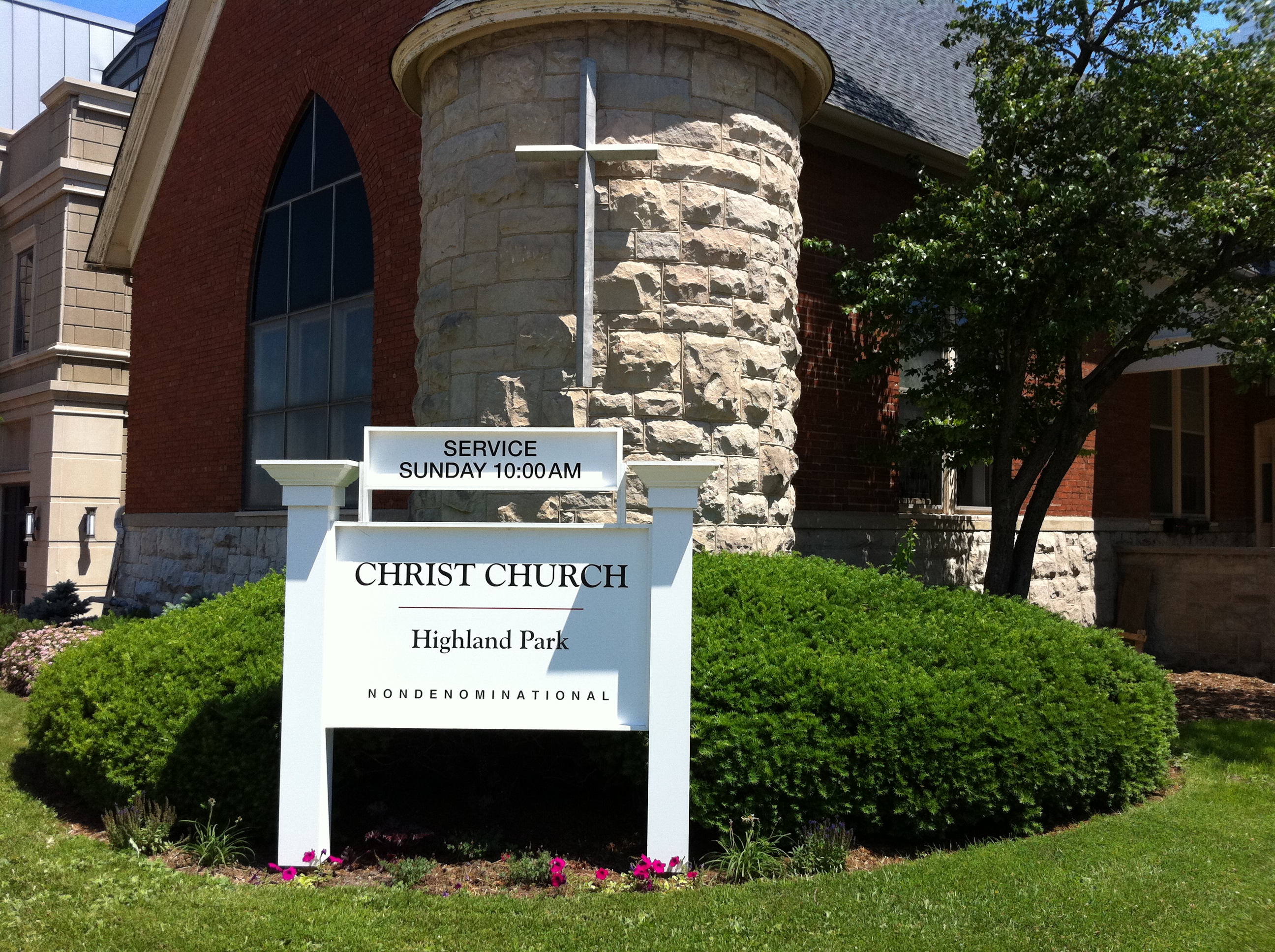 "The problem is that it seems like you are giving up," said Nathan LeMahieu, who helped Evangelical Congregational Church in Highland Park, Illinois, adjust to being the second campus of nearby Christ Church in Lake Forest.
Evangelical Congregational Church was more than 120 years old and had only about 20 members—most of them elderly—when they approached Christ Church about becoming a satellite campus in 2010.
That's typical, Tomberlin said. Financial pressure is often the catalyst that causes the declining church to pick up the phone.
"Most of the mergers we're seeing now are being initiated not by the lead church, but by the declining church," he said. "They know who is doing well in their community, and often times there are good relationships among the pastors as well."
Christ Church, which was looking to expand its ministry footprint, was enthusiastic. Then the two ran smack into the most common problem with church mergers: control.
The trouble often starts with good intentions, when the larger church uses language like "partnership" in an attempt to ease the feelings of the declining church, Tomberlin said. But when a church of 20 joins a congregation of 1,200, they don't come on equal footing, even if the smaller church does bring a building.
"We said, 'We're going to have one name, one vision, one staff, one elder board,'" explained Christ Church senior pastor Mike Woodruff. "You're joining us."
That was hard for Evangelical Congregational Church, even in its situation.
"They'd come back and say, 'We're completely in, but were going to have a committee to approve changes,'" Woodruff said. "We said, 'That's a non-starter for us.'"
After 18 months, Evangelical Congregational Churchagreed to the merger, voting unanimously to become the Highland Park campus of Christ Church.
There are several reasons members of a joining church might vote yes to a merger—and not all of them are good, LeMahieu said.
"Some might feel it's important to continue having a gospel witness here on the corner of this neighborhood, and are willing to do what it takes, even if that means sacrificing some of their identity and autonomy to make that happen," he said.
"At the same time, though, there is an unspoken and uncharitable way of reading a yes vote, which is that people have made an idol out of the relationships they've had with Bill and Margaret, or the security and routine of parking in their spot and sitting in their pew. People aren't willing to give that up."
Signing onto a merger means going to church in a brand-new context, likely with a new pastor (or video preaching), a new elder and deacon board, and new programs. Tomberlin recommends closing the old church for one to three months and having both congregations worship in the leading church building before reopening the joining church. The break allows for a remodel, gives time for grief, and also helps with the mental shift, Tomberlin said.
"The positive is that you're going to church and living in community with your neighbors," LeMahieu said. "The negative is that you and your neighbors are now passive participants in somebody else's ministry. The question is: Is there enough continuity or similarity between that ministry and what is in your community to make it work?"
It worked for Evangelical Congregational Church and Christ Church. LeMahieu led the congregation from less than 50 to about 120.
"There are babies being born and laughter and noise and vibrancy and baptisms," Woodruff said of the site. "The people who were there when it was 20 people are euphoric. They're like, 'We never thought we'd see this day.'"
Autonomous vs Centralized
For LeMahieu, however, additional challenges arose when Christ Church merged with another church to launch a third campus.
The church was a Southern Baptist Convention (SBC) congregation of about 150 meeting in a building that could hold 500. Behind on capital expenditures—a roof, a parking lot, and an HVAC system—as well as owing on the building, they were still hesitant when Christ Church approached them.
Looking to spend about $2 million and move into the Grayslake area, Christ Church told Crossroads Church they could do more together than separately. Not happy to give up their SBC affiliation and the requirement that members be baptized for the nondenominational Christ Church, Crossroads resisted for six months.
But without growth, Crossroads was faced with either merging or selling the building in order to downsize.
Selling isn't always a bad option, LeMahieu said. "There is a way to die to make an impact. One Chicago-area church sold their assets and met as a congregation to appropriate them to strategic ministries. Twenty people with $2 million in assets—that's a legitimate option."
Crossroads narrowly chose the merger, but wasn't prepared for all of the differences, which turned out to include a new style of preaching and not having to bring their Bibles to church, LeMahieu said.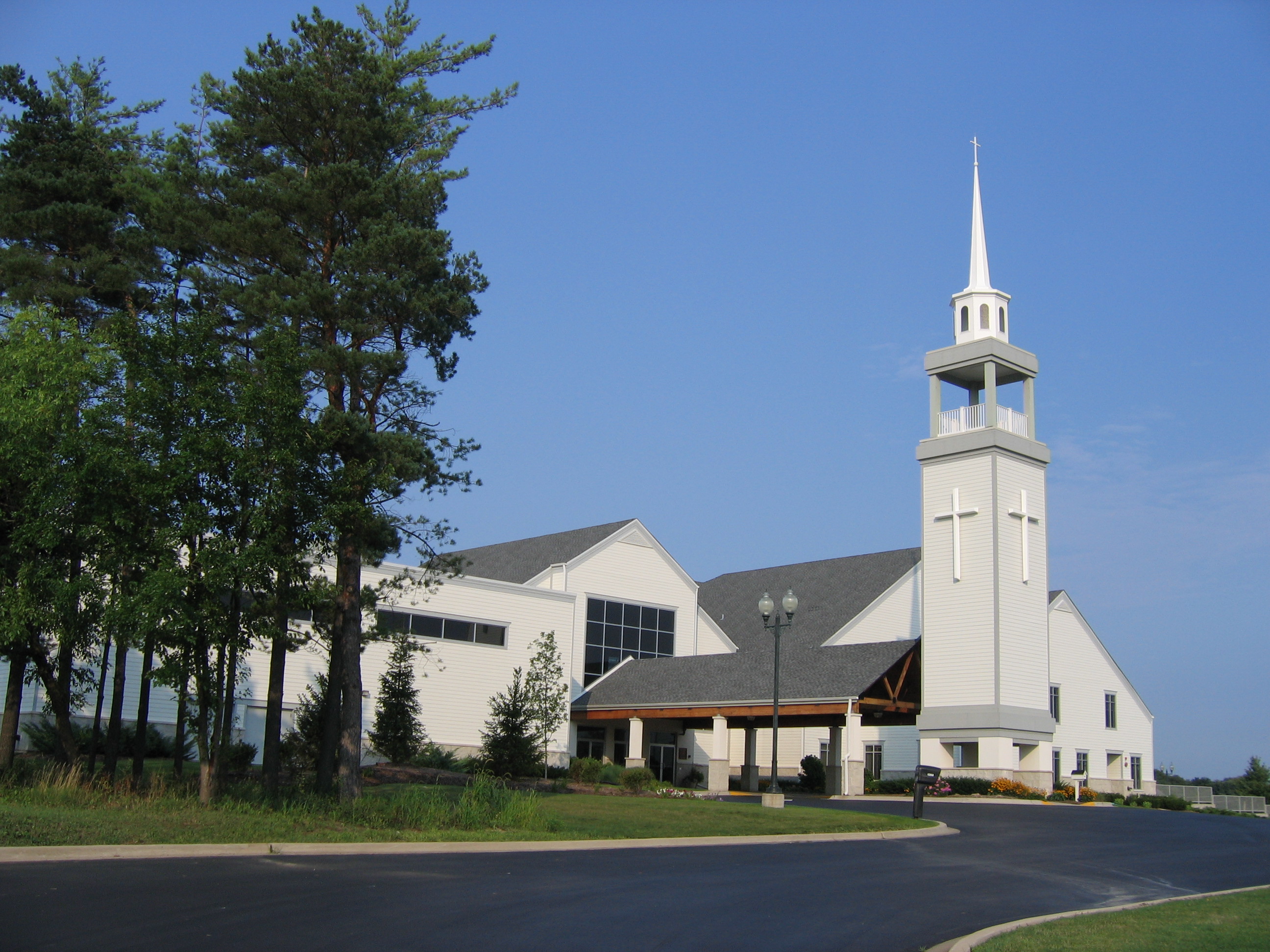 "There are differences between evangelical churches whose statements of faith look almost identical but have different feels," Woodruff said. "The church that's becoming a part of somebody new needs to realize they're changing. And there has to be a lot of celebration by the church that is the major player to say, 'God has been at work in this site. He's not showing up [for the first time] with us.'"
But with the addition of the third campus, Christ Church had to make some changes. Instead of allowing a lot of campus autonomy, as it had when there were two campuses, they brought both more in line with their style and vision.
"As a multisite church adds sites, you have to develop some sort of a model," LeMahieu said. "It's not enough just to have an amorphous relationship between the two campuses. The models tend to move toward either a highly contextualized model where each congregation embodies the characteristics of that community and has some self-governance, or you move in the direction of central control."
LeMahieu prefers the first model; Woodruff the second.
With kids' programming, human resources, legal services, and communication channels all in place, all that's left to do is to find the right campus pastor and the right location, Woodruff said. "We can take the church to a different demographic of people and grow it there."
The Christ Church Crossroads campus has grown to more than 250 people, and although it was hard, Christ Church will likely look for a fourth campus, Woodruff said.
Merging Church Plants
Woodruff sees church mergers as a safer bet than church plants, which often grow at a slower rate.
He's not alone.
"The multisite movement is not slowing down, but I think church mergers will begin to outpace multisiting churches," Tomberlin said.
Sometimes church mergers are the perfect fit with church plants looking to expand out of rented school or theater space.
"I just finished a merger in Tulsa where a church planter in a school became good friends with an older pastor with a smaller church," Tomberlin said. When the established pastor approached retirement, he suggested his church merge with the church plant instead of calling a new pastor. The process was "incredibly smooth," Tomberlin said.
"It's getting easier because it's becoming more accepted as a viable option," he said. "Five years ago merging was seen as a last resort. Now it's more common."
About half of churches that ask Tomberlin for help actually end up merging, he said. But of those who make it past compatibility tests and hard conversations to the final vote stage, all (so far) have voted to join together.
The biggest key to a smooth transition, he said, is humility. It takes a lot of humility for a joining church to acknowledge that it is in decline and needs help; it also requires humility for a lead church to realize they don't have all the answers and to affirm the heritage of the joining congregation.
That might include allowing the joining church to keep its well-loved library, even though it seems like wasting a perfectly good room, LeMahieu said. Or moving the central administrative services out of the original church and into a separate, neutral location.
Perfect Match
No matter how smooth the process, church merging always contains some grief for the declining congregation. And the matches are rarely perfect.
"Like any marriage, there are going to be great times and hard times," said church planter Ed Stetzer, who runs the Billy Graham Center for Evangelism at Wheaton College. "Don't marry too quickly. Have the conversations you need to have. But also don't be the person who only looks for faults that disqualifies them."
Like couples matched by eHarmony, churches considering a merger need to have more compatibility than incompatibility, he said.
That can be hard.
"The vast majority of old declining churches are a mismatch from churches doing multisite," Stetzer said. "But we're going through a phase when the older generation is seeing that the church has changed across the board, and a lot of the new growing churches look very similar. They look and say, 'Maybe that's not so bad. We don't like the fancy rock and roll and the lights and the smoke machines, but we like seeing our grandkids in church.'"
And for a growing number of older congregations, that hope of new life—of being a place where their grandchildren want to go to church—is motivation enough.
Get a FREE eBook to strengthen your family discipleship!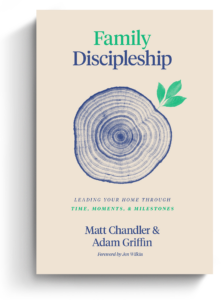 The back-to-school season is stressful for moms and dads. New rhythms of school, sports, and other extracurricular activities can quickly fill up a family's already busy calendar. Where do busy parents look for resources on discipling their family well? Aside from prioritizing church, what else can Christian parents do to instill healthy spiritual habits in their household?
Matt Chandler and Adam Griffin cover these questions and more in Family Discipleship: Leading Your Home through Time, Moments, and Milestones. And we're excited to offer this book to you for FREE as an eBook today.
Click on the link below to get instant access to your FREE Family Discipleship eBook now!