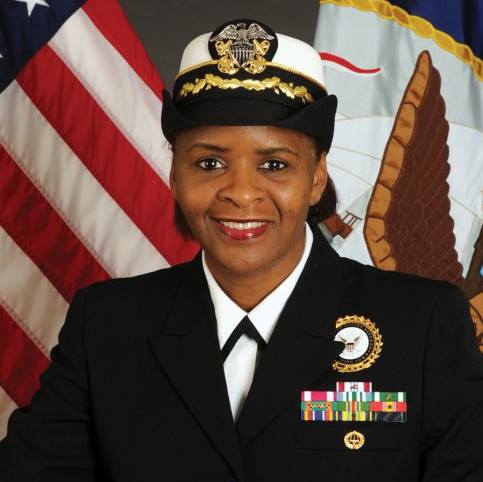 Voresa Booker is a retired Navy captain who served our country for more than 30 years. A graduate of Lane College in Jackson, Tennessee, she now calls Memphis home.
---
What do you do every day?
After wearing the cloth of our great nation for 30 years, I retired as a Navy Captain where I served as a Human Resource Officer. After retirement, I chose to spend my days volunteering. I am currently the vice president of the Lane College National Alumni Association and a core leader of my small group at church. I also provide leadership, mentoring, and technology training to an Episcopal district consisting of a bishop, 10 presiding elders, and more than 200 churches.
As an image-bearer of God, how does your work reflect some aspect of God's work?
When I told my mentor (a two-star Admiral) that I wasn't interested in staying to be promoted to Admiral, I didn't know what was in store. I was already serving in my "dream job" as a commodore of Navy Recruiting Region West. That I was one of only 18 African-American female captains on active duty was a testament to the grace of God.
Growing up in poverty makes it difficult to maneuver through this world, but God will place people in your life to guide you. Lane College's registrar, Clara Hewitt, was that for me. Because of people like her, I have dedicated my life to helping others through mentorship. I developed a formal mentoring program for the human resource community, matching senior HR officers (mentors) with junior HR officers (mentees). I've also developed a formal mentoring program for the church leaders with whom I am working. I pair seasoned, successful pastors with younger pastors. Here I get to foster the work of discipleship similar to what Jesus commands us to do. As believers, we are to help move Christians farther down the path of looking like Jesus.
How does your work give you a unique vantage point into the brokenness of the world?
Perceived success is what drives people to climb higher in rank, but it also makes people mistreat others in an attempt to get there. As an African-American female, I am regularly reminded of my blackness. It's unfortunate that I still feel I have to constantly prove myself just to be accepted by some people.
Jesus commands us to love our neighbors as ourselves. How does your work function as an opportunity to love and serve others?
One of the most valuable lessons I learned at an early age was to never look down on others. Because we were so poor, I felt people in certain circles looked down on us and didn't accept us. Remembering those feelings has kept me humble and grateful. My three primary volunteer jobs provide ample opportunities to love and serve others. I am being stretched in ways I didn't think possible—patience, endurance, and most especially love.
---
Editors' note: TGCvocations is a weekly column that asks practitioners how they integrate their faith and their work. Interviews are condensed and edited.
Get a FREE eBook to strengthen your family discipleship!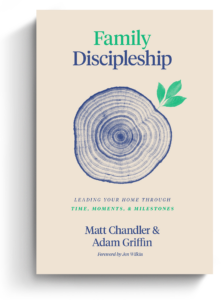 The back-to-school season is stressful for moms and dads. New rhythms of school, sports, and other extracurricular activities can quickly fill up a family's already busy calendar. Where do busy parents look for resources on discipling their family well? Aside from prioritizing church, what else can Christian parents do to instill healthy spiritual habits in their household?
Matt Chandler and Adam Griffin cover these questions and more in Family Discipleship: Leading Your Home through Time, Moments, and Milestones. And we're excited to offer this book to you for FREE as an eBook today.
Click on the link below to get instant access to your FREE Family Discipleship eBook now!