Editors' note:
Over the last few months we've received a deeply encouraging response to our series on the state of the evangelical church in Latin America. Even as we continue those profiles, we want to expand our coverage to countries in Africa, Europe, and Asia. As Don Carson recently told The Gospel Coalition staff, "This will simultaneously help our readers to become world Christians, increasing their prayer lives and promoting evangelistic zeal." To that end, here's the first entry on how God is working in India.
William Carey sparked the modern missionary movement when he set sail for the shores of India in 1793. Today's India is very different from Carey's time—sprawling global now cities dot the Indian landscape. These urban hubs are melting pots of India's diverse cultures, languages, and people groups (122 major languages and 1,599 functional languages!). With a population of 1.2 billion, India is the world's largest democracy. New Delhi, the capital, is the world's second most populous city with 25 million people. Outside the cities, India's impoverished rural contexts are home to the majority of the world's unreached and least-reached people groups.
Hinduism is India's dominant religion, with about 78 percent of the population worshiping a virtually infinite number of Hindu deities. Islam is also on the rise; India's 180 million Muslims make it one of the largest Muslim populations in the world.
Though it can seem that all the reports from India are of numerous masses coming to know Christ and tens of thousands of churches being planted, the sad reality is that the church in India is small. Only 2.3 percent of the population identifies as "Christian"—and this figure includes a highly syncretistic Roman Catholicism and even fringe groups like Jehovah's Witnesses. Evangelical Christianity therefore constitutes an extremely small community, mostly concentrated in Southern and Northeast India. And even so-called "evangelical Christianity" is largely devoid of the evangel—rife with destructive heresies such as the "prosperity gospel," other false teachings, and widespread corruption.
But despite this bleak picture, there is hope. Jesus is building his church in India and the gates of Hades will not prevail against his work (Matt. 16:18). As always, he has kept for himself men who have not bowed the knee to Ba'al (1 Kings 19:18).
Recently, I had the opportunity to interview three faithful Indian pastors. Vivek Jones oversees the Marg family of churches, a vibrant gospel-centered church network with three congregations in the city of Pune, an urban hub in Central India. He also gives leadership to E3 ministries and is associated with Acts 29 in the India region. Edison D'Souza pastors Cross Cultured Church in Mysore, a growing and largely unreached city in Southern India. "Harry" (name changed) pastors a church in a historic northern Indian city and is involved in planting healthy churches across the rural landscape.
This interview offers insights into the state of the church in India, the encouraging and discouraging aspects of ministry there, how Western believers can more fruitfully serve their Eastern brothers, and more.
---
What is the state of the evangelical church in India?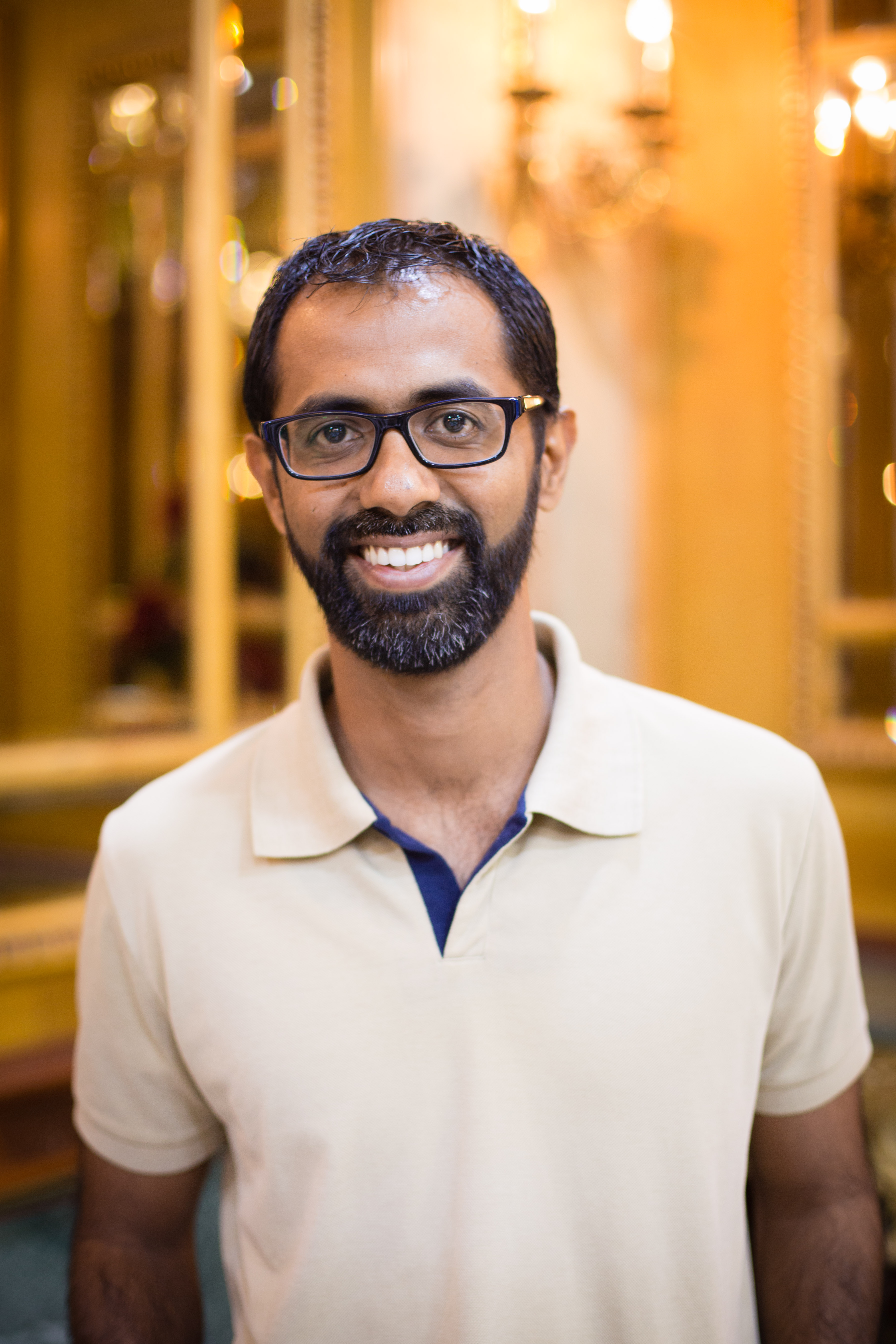 Vivek: Because of India's cultural diversity, it's better to speak of the state of the church from regional perspectives. I serve in Pune, a city of 8 million thriving with youth, education, working professionals, and arts. Sadly, churches here are largely influenced either by the prosperity heresy or by separatist legalism. People view their relationship to God in terms of works-based performance and/or experience-seeking encounters. Most professing Christians are caught up in the whirlwind of education and career—deceptive gods of provision in this age. There's a veneer of spirituality among these churches. Healthy churches seem a distant dream, though externally there might be some signs of health.
Edison: I live in Mysore, a city in the center of Southern India. Southern India is composed of five states with different languages and cultures: Kerala, Tamil Nadu, Andhra Pradesh, Telengana, and my state, Karnataka. With the exception of Karnataka, which experiences Southern India's highest rate of persecution, you'll find a church in nearly every village in these states. Some cities even have a church gathering on every other street. The number of people joining these churches is astonishing. No wonder it's claimed that Southern India is "reached."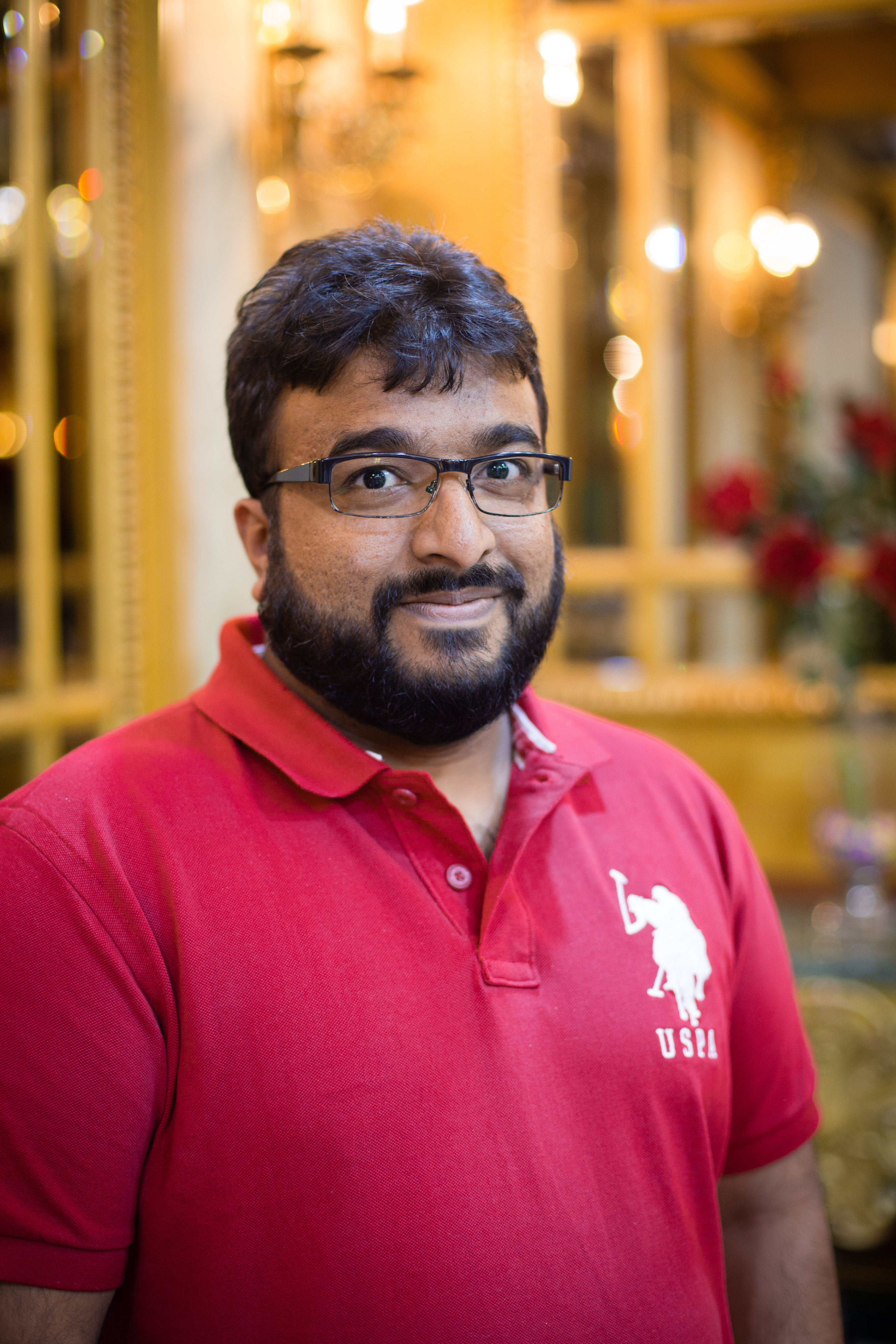 But the reality is discouraging. Across denominations the gospel is lost. Most churches are infected with prosperity teaching. Are people attracted to these churches? Yes, hence their prevalence, but most churches are filled with nominal Christians. And even churches that haven't been caught up in the prosperity trap teach moralistic religion, devoid of the true gospel. The younger generation is increasingly walking away from such churches that look down on them—only to join a new fast-growing movement of hyper-grace churches all over the region. This place is far from being reached with the gospel, but it's highly reached with false teaching.
But there is also some encouragement. Some pastors have been questioning whether their teachings are really based on Scripture. I recently met two pastors who questioned the validity of the word-of-faith teachings they've preached for more than 15 years. I trust God is working in their lives. Surely there are more like them.
"Harry": North India is the bastion of Hinduism and one of the least reached regions in the world. Christianity has always been relegated to the margins of society and, in spite of many missionary efforts, the church has remained weak and ineffective. In recent years, there has been some growth. Unfortunately, it's largely the result of the prosperity gospel and an obsession with healing. This obscures the true gospel, causing false "conversions" and terribly unhealthy churches.
Describe your ministries and what Christian ministry looks like in your context.
Vivek: Marg, which means "The Way" in most Indian languages, seeks to permeate cities with communities of faith. We have three churches in Pune that live as believing communities among the people God has brought us to. The ministry depends greatly on the people of the church. My role is to equip them for ministry and to work alongside them. We engage our neighborhoods relationally and open up our lives so that the neighborhood sees what it means to be disciples of Jesus in the everyday stuff of life. The church's familial orientation throughout the week is integral to our witness. We disciple one another in life-on-life situations and through ordered learning as we seek to faithfully teach the Bible and its implications for every sphere of life. Equally important is our emphasis on teaching our communities to consciously live by the life of Christ indwelling us and our fellow family members.
Edison: Cross Cultured Church is seven years old. Our congregation consists mainly of young professionals from many different cultures. We started reforming our theology about four years ago. We've had to wrestle with our theology and change the way we practice what we believe. We're still in this process and have a long way to go. Ministry in our context is showing people the glory of God in the face of Jesus. We're a close-knit church. The friendships being formed are deep and beautiful in Christ. Each person seeks to share the gospel within his or her context.
"Harry": We work in an urban region with a lot of outreach and church planting efforts to the rural areas of North India. I'm a pastor hoping to see many churches planted out of our church in the next few years, so we train and raise up young men to be gospel workers. Additionally, we partner with and invest in several church planters in the region in order to see churches grow in health and numbers.
What most encourages you about the evangelical church in your country?
Vivek: The thing that excites me about churches in major cities is their unity and heart of prayer for the spiritual redemption of their city. Such prayer unites many church leaders from varied theological backgrounds (Methodists, Anglicans, Charismatics, Pentecostals, and so on). There's a real burden for the lost. This doesn't mean whole denominations are partnering, but it does mean some leaders have joined hands and hearts for the sake of the kingdom.
Edison: Yes. There is emphasis on prayer and desire for the lost to be saved. There is partnership. There is passion.
"Harry": Many Indian believers, especially in North India, are willing to pay a price and carry their cross amid opposition, threats, even ostracization from their own families. There's also a huge emphasis on church planting. Even if the methods aren't always biblical, there's at least a sincere desire to see people come to know Jesus.
What are the biggest challenges facing the Indian church? What are the challenges you face as a pastor in your particular context?
Vivek: The corruption of the gospel. Many church leaders are influenced by the heretical teaching influential TV stations are broadcasting. Even amid united efforts to pray for the lost, the understanding of the gospel (and its implications) varies. Unfortunately, it's something many have passively agreed to disagree on. Additionally, the political environment isn't conducive to the work, as any genuine ministry gets tainted as promoting "forced conversions." This has crippled much of the open work in the cities. And the Indian media doesn't represent the plight accurately or sympathetically.
Edison: I agree with Vivek. Though it's encouraging to see prayer and a passion for the lost, that looks different for each group and is sometimes far removed from the gospel. TV preachers and Christian bookstores propagate false teachings to the common person. People, leaders, and churches need to work in various languages and cultural contexts to reach out to the many people here. The laborers are very few.
"Harry": The biggest challenge facing the Indian church as a whole is the prosperity gospel. People get obsessed with power encounters, healing and supernatural experiences, and exorcism. All of this gets confused with the gospel. Another major challenge is that a lot of foreign funding goes into missions without any accountability and transparency. In my own context, many seek Jesus for personal gain, not the benefits he secured on the cross. People focus more on the immediate, the here and now, than on the things to come. Many are unwilling to commit to Jesus even though they acknowledge he's the Savior, since they're afraid of being disowned by family members and fear reprisal from community members.
What are some fruitful ways you've seen non-Indians serve the church in India? Are there particular ways we can better facilitate gospel advance in India?
Vivek: The most fruitful way non-Indians have served is through quality resources (literature and training). I've been served best when non-Indians submit to the authority of Indians and see Indians as equally Spirit-gifted in the work of our Lord. Going forward, strategic partnering with the Indian church for training, and providing resources so we can create contextually helpful indigenous resources, will enable the message of Christ to penetrate hearts in an understandable manner.
Edison: We've been so blessed by the resources (books and videos) sent by brothers and sisters outside India. We know we're prayed for. Ministries like The Gospel Coalition, Desiring God, Grace to You, and 9Marks are just a few of the larger organizations whose work has blessed us greatly.
I personally don't see an Indian/non-Indian distinction in the church. We're all to serve in every way possible. From partnering in prayer to sending literature to training to even planting churches and serving long term here, there's work to be done.
"Harry": Non-Indians can serve the church when they have a servant attitude, a willingness to work alongside Indians, and respect Indians as equal partners and as brothers-in-arms. They don't serve the church when they come with preconceived ideas of ministry and solutions to "fix" the Indian church. Don't look down at the national church in spite of our weaknesses and sins. Rather, be willing to invest in us with the hope of seeing gospel maturity take place.
Westerners need to give up ideas such as rapid church-planting movements, rapid discipleship, certain extreme forms of contextualization, and insider movements. They need to realize that planting healthy churches is painstakingly slow, hard work. It requires perseverance, tears, sweat, and even blood. Don't lambast the missionary efforts of the past; rather, trust the good Lord to give growth as and when he wants. We need to be patient, diligent, hard-working, faithful, and biblical in our efforts, strategies, planning, and implementation.
How can we pray for the church in India?
Clarity and unity among church leaders in the declaration and the implications of the gospel.
Tangible mutual contributions among church leaders for gaining collective wisdom on the work of Christ's kingdom in India.
For the Lord to raise innumerable young men and women who will love the Lord and his local church.
For a large-scale move of the Spirit for many healthy, faithful, biblical churches to be planted in India.