Six years ago, our elders put Jack under church discipline.
Last week, he thanked me for it.
Our church tries to practice formal church discipline in obedience to Scripture (Matt. 18:15–20; 1 Cor. 5:1–5; Gal. 6:1–5). Because we're human and flawed and faulty, however, we don't do it perfectly. But we must practice it. Our consciences are captive to the Word of God.
The only stories you ever hear about church discipline are the bad ones. That's partly because there are lots of ways to foul it up, but also because the good stories are six years in the making. The good stories don't make headlines. Church discipline, when rightly practiced and graced by God, "yields the peaceful fruit of righteousness" (Heb. 12:11) in those chastened by it. And when they come back to say "thank you," it's not a history-making moment. It's just an another evidence of God's redeeming grace.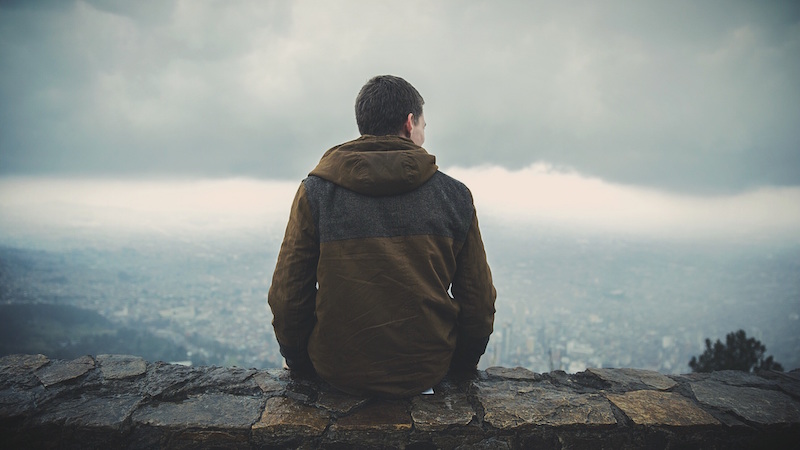 Case of Hiding Serious Sin
In Jack's case, deception put him under discipline. On the surface he was a sharp, committed church member—a medical student helping to lead and oversee a small group. But under the surface, he was hiding a serious problem with lust and alcohol. I still remember the meeting in my office—after a confrontation from his peers—where we wrote on a whiteboard the women he'd slept with over the past year. There were six, including one who was in his small group and wasn't yet a Christian. Instead of sharing the gospel, he had shared her bed. Instead of inviting her to Christ, he had invited her to sin. And all of this came to light not because he came forward in repentance, but because she did.
So our elders asked Jack to write a letter to the other covenant members of our church, bringing into the light what he had been keeping in the dark. We shared his letter privately, not publicly, inviting his fellow members to surround him in prayer and accountability. And we laid out for him a redemptive plan with specific boundaries and expectations to help kill his sin.
Bringing his deception into the light was humbling, even humiliating, for Jack. He had to tell the truth about who he really was. He had to face the disconnect between reality and pretense. But this is the "toothy" side of church membership. Jack had represented himself as a spiritual leader. He had covenanted, with other church members, to live a life of fellowship with God marked by repentance and faith.
If we say we have fellowship with him and yet walk in darkness, we lie and do not practice the truth. (1 John 1:6)
Do not lie to one another, seeing that you have put off the old self with its practices. (Col. 3:9)
Jack had lied persistently and willfully. And repentance for lying requires telling the truth to those you've deceived.
About a year later, Jack's job moved him to another city. He got involved with a local church there. In a strong demonstration of integrity, he told his new pastor that he'd been under discipline at his previous church and that he needed ongoing accountability. The pastor called me, and I sent along (with Jack's permission) the letter Jack had written to the members and the redemptive plan our elders had crafted. That pastor continued the journey of discipleship with Jack, mentoring him in the gospel and helping him form new habits and disciplines.
Grace Wins
On a recent Sunday, I saw Jack again for the first time in years. He was back in town for a short visit, and he came to church with his family. I embraced him, and we talked for a few moments. I met his beautiful wife and his three delightful children. Then, after the worship service, he purposefully sought me out and looked me directly in the eye.
Thank you . . . for, well, for all of that, six years ago. If I'm honest, there were moments when I hated you. But I'm so thankful now. Really . . . Thank you.
These are the stories that don't get told. But they're real. Real people are helped and loved and strengthened when the church has the courage to obey the Scriptures. So, pastors, be faithful in teaching about church discipline. Members, be thankful that your church practices discipline, even when it's difficult.
Biblical church discipline isn't punitive; it's beautifully redemptive. But it takes some time to see the fruit.
Get a FREE eBook to strengthen your family discipleship!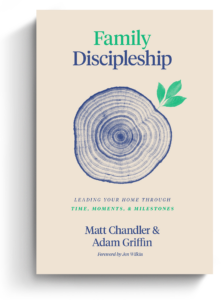 The back-to-school season is stressful for moms and dads. New rhythms of school, sports, and other extracurricular activities can quickly fill up a family's already busy calendar. Where do busy parents look for resources on discipling their family well? Aside from prioritizing church, what else can Christian parents do to instill healthy spiritual habits in their household?
Matt Chandler and Adam Griffin cover these questions and more in Family Discipleship: Leading Your Home through Time, Moments, and Milestones. And we're excited to offer this book to you for FREE as an eBook today.
Click on the link below to get instant access to your FREE Family Discipleship eBook now!