Were you unable to come to the 2018 TGC National Women's Conference? A free simulcast is available at TGC.org/live thanks to our friends at The Christian Standard Bible. Videos of the completed sessions are also available on that same page, and Day 1 highlights can be found here and Day 2 highlights here.
Here is some of what you missed from the third day of TGCW18.
Conference Plenaries
Plenary speakers expounded key passages from Deuteronomy, to help us take it in deeply and personally.
Session 6: A Prophet Like Me — Kathleen Nielson
Speaker bio: Kathleen Nielson serves as senior adviser and book editor for The Gospel Coalition, after directing women's initiatives from 2010 to 2017. An author and speaker, Kathleen has taught literature and directed women's Bible studies. Kathleen holds a PhD from Vanderbilt University. She and her husband, Niel, make their home partly in Wheaton, Illinois, and partly in Jakarta, Indonesia, where Niel leads a network of Christian schools and universities. They have three sons, two daughters-in-law, and five granddaughters.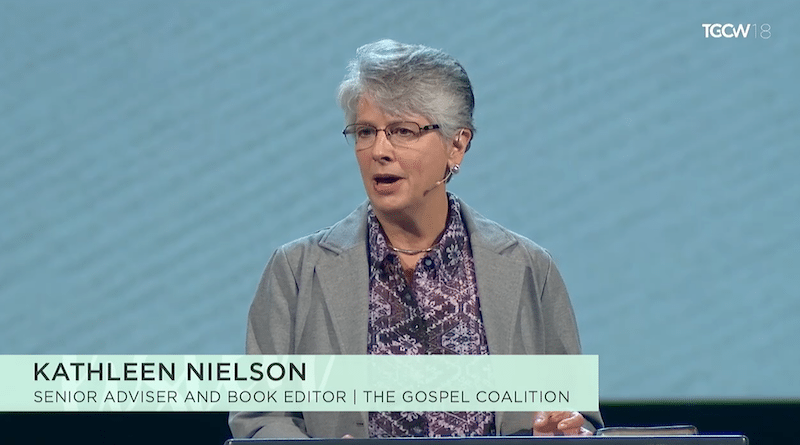 Quotes:
"Every sin is a sin against God himself."
"Receiving God's Word is an awesome thing, a matter of life and death."
"We need God's Word to survive."
"The Word from the Lord is a word of life."

—Kathleen Nielson #TGCW18 pic.twitter.com/bsooPw1xmP

— The Gospel Coalition (@TGC) June 16, 2018
Session 7: A Matter of Life and Death — John Piper
Speaker bio: John Piper is founder of Desiring God and chancellor of Bethlehem College and Seminary. For more than 30 years, he served as senior pastor at Bethlehem Baptist Church in Minneapolis, Minnesota. He's the author of more than 50 books. More than 30 years of his preaching and teaching is available for free at desiringGod.org. John and his wife, Noël, have four sons, one daughter, and 12 grandchildren.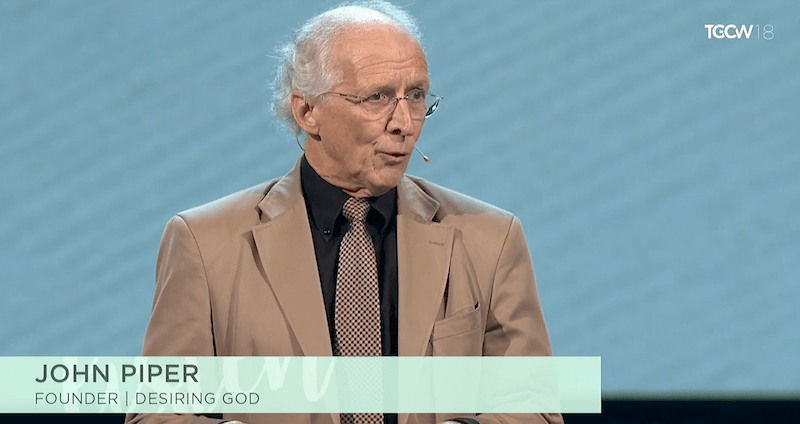 Quotes:
"If you don't turn to God with all your heart, with all your soul, and love him, God didn't give you a heart to do that."
"Nobody is saved by belonging to a group—any group—when their individual heart is hard toward God."
"There will always be things you might like to know that you cannot know. Some things God chooses not to reveal."
"Loving God is treasuring God more than anything or anyone else."

—@JohnPiper #TGCW18 pic.twitter.com/JZKX9hP5j8

— The Gospel Coalition (@TGC) June 16, 2018
Conference Photos
See these and other photos from #TGCW18 on Instagram.