Were you unable to come to the 2018 TGC National Women's Conference? A free simulcast is available at TGC.org/live thanks to our friends at The Christian Standard Bible. Videos of the completed sessions are also available on that same page, and Day 1 highlights can be found here.
Here is some of what you missed from the second day of TGCW18.
Conference Plenaries
Plenary speakers expounded key passages from Deuteronomy, to help us take it in deeply and personally.
Session 3: The Greatest Commandment for Every Generation — Kristie Anyabwile
Speaker bio: Kristie Anyabwile is a pastor's wife, mom, Bible teacher, and writer. Married for more than 25 years, she joyfully supports her husband, Thabiti, as he pastors Anacostia River Church in Washington, D.C. She has written contributions to the ESV Women's Devotional Bible; Word-Filled Women's Ministry: Loving and Serving the Church; Women on Life: A Call to Love the Unborn, Unloved, and Neglected; and Hospitality Matters: Reviving an Ancient Practice for Modern Missions. Kristie and Thabiti have three children.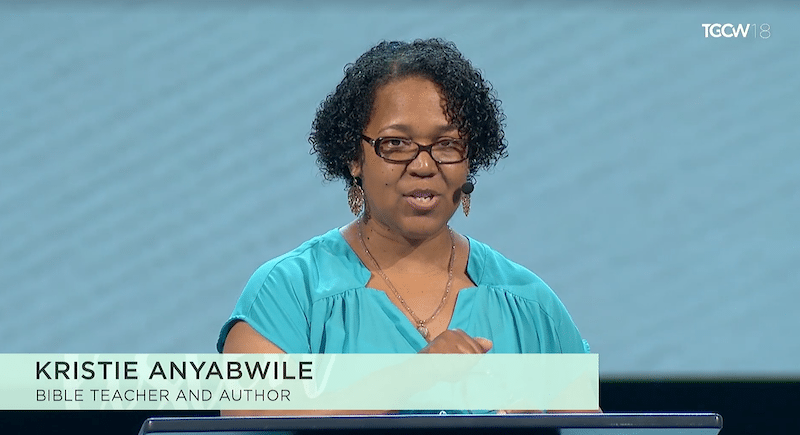 Quotes:
"We are called to engage in a kind of godly gossip: 'Girl, let me tell you what God is like. . . Let me tell you how good God is.'"
"We need to think big thoughts of God, because what we think of him will shape how we live."
"Exclusively love God by obeying him and testifying of his faithfulness to the next generation."
"Law is our native tongue. We have to learn the language of grace."

—@KAnyabwile #TGCW18 pic.twitter.com/zRHgH1p3a6

— The Gospel Coalition (@TGC) June 15, 2018
Session 4: The Greatest Commandment in a Pluralistic Age — Don Carson
Speaker bio: Don Carson is a New Testament scholar and research professor of New Testament at Trinity Evangelical Divinity School in Deerfield, Illinois. He holds a PhD from the University of Cambridge and is president of The Gospel Coalition. He and his wife, Joy, reside in Libertyville, Illinois, and have two children.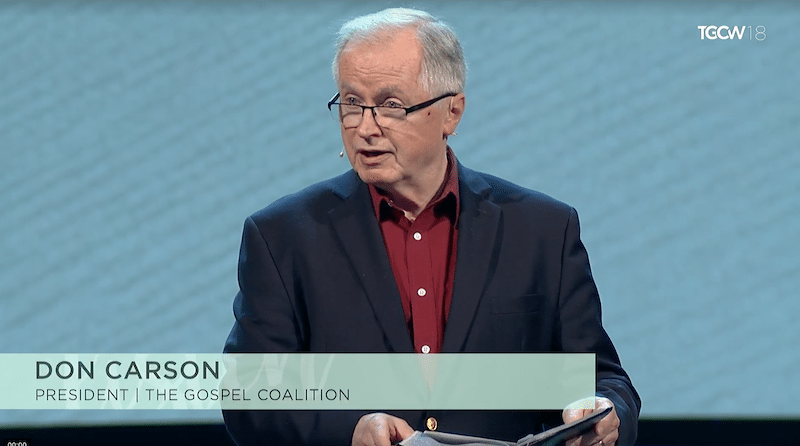 Quotes:
"The problem of a divided heart is in fact a problem of idolatry.'"
"Love for God entails obedience to God."
"God sets his affection on Israel because he loves her. He loves her because he loves her."
"Love for God recognizes the priority of grace."

—Don Carson #TGCW18 pic.twitter.com/IwQpVqRB69

— The Gospel Coalition (@TGC) June 15, 2018
Session 5: Open Wide Your Hand! — Jen Wilkin
Speaker bio: Jen Wilkin is a speaker, author, and teacher of women's Bible studies in Dallas, Texas. She has organized and led studies for women in home, church, and parachurch contexts. Her passion is to see women become articulate and committed followers of Christ, with a clear understanding of why they believe what they believe.
Quotes:
"Those who know that good awaits them in heaven can afford to be generous on earth. They lose nothing in the giving of what has been given to them."

—@JenniferWilkin #TGCW18 pic.twitter.com/TGzQxWT5SL

— The Gospel Coalition (@TGC) June 16, 2018
Conference Photos
See these and other photos from #TGCW18 on Instagram.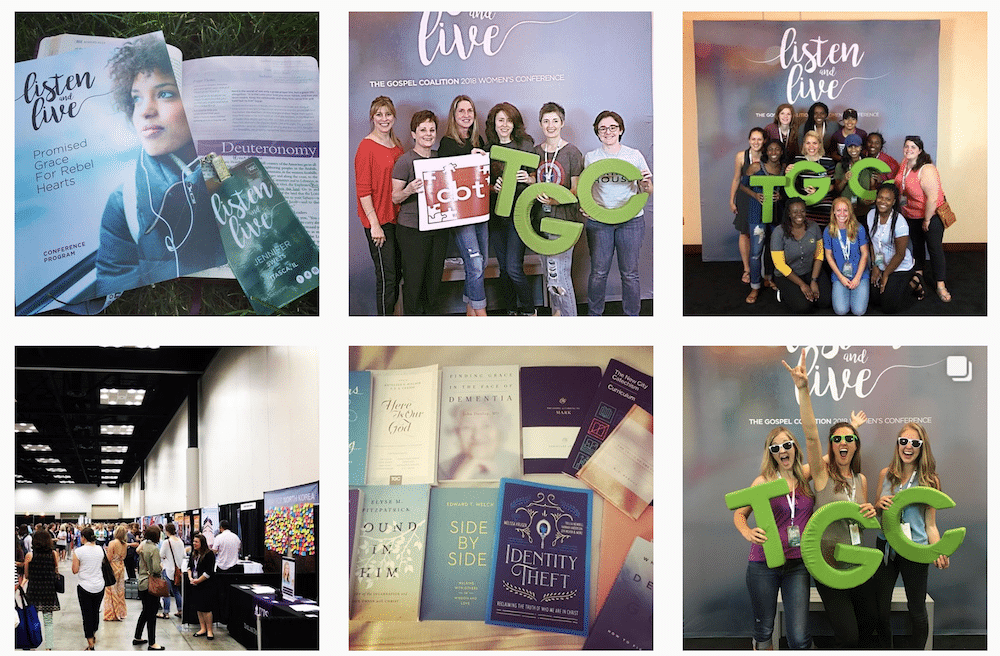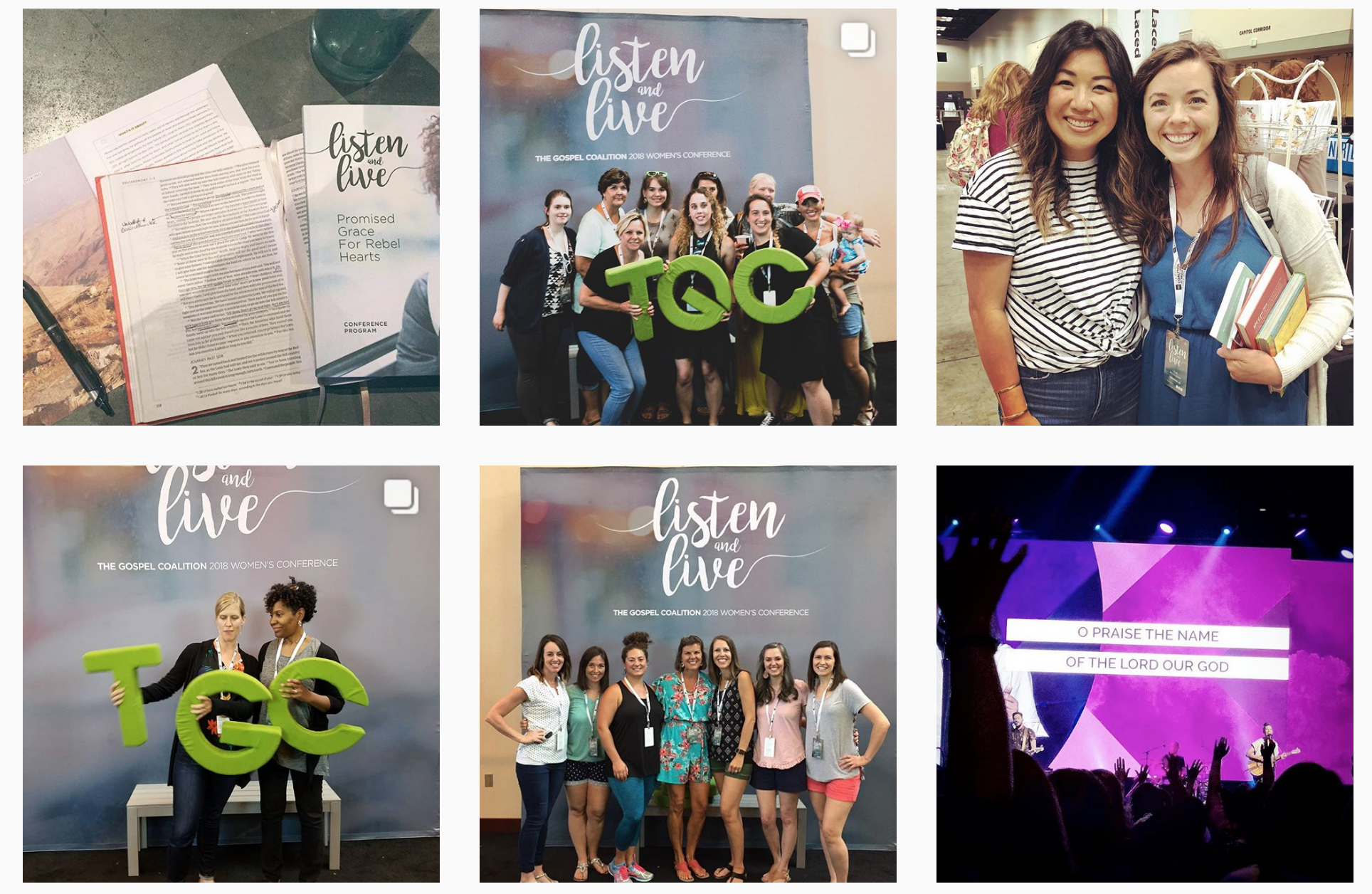 Still to Come
Schedule of Events for Saturday, June 16
8:30 AM – Session 6: A Prophet Like Me
10:30 AM – Session 7: A Matter of Life and Death