The Gospel Coalition is excited to welcome two newly elected members to our Council. Both of these men represent the kind of work TGC passionately supports: robustly biblical, theologically driven, gospel-centered ministry in the Reformed tradition for God's glory and his people's good.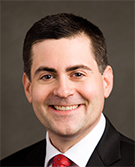 Russell Moore serves as the eighth president of the Ethics & Religious Liberty Commission of the Southern Baptist Convention, the moral and public policy agency of the nation's largest Protestant denomination. Prior to his election to this role in 2013, Moore served as provost and dean of The Southern Baptist Theological Seminary, where he also taught as professor of theology and ethics. A widely sought cultural commentator, Moore has been recognized by a number of influential organizations. The Wall Street Journal has called him "vigorous, cheerful, and fiercely articulate." Moore blogs frequently at his Moore to the Point website and hosts a program called Questions & Ethics—a wide-ranging podcast in which Moore answers listener-generated questions on the difficult moral and ethical issues of the day. In addition, he is the author of several books, including Tempted and Tried: Temptation and the Triumph of Christ and Adopted for Life: The Priority of Adoption for Christian Families & Churches. An ordained minister, Moore has served as a pastor for a number of Southern Baptist churches—most recently serving as preaching pastor at Highview Baptist Church from 2008 to 2012. A native Mississippian, he and his wife, Maria, are the parents of five boys.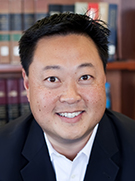 Julius Kim is the dean of students and an associate professor of practical theology at Westminster Seminary California. Prior to taking his current position, Kim ministered in a variety of ecclesiastical and academic settings. He has served in Presbyterian Church in America churches in California and Illinois. His current church calling is as associate pastor of New Life Presbyterian Church in Escondido. Kim also continues to serve the broader Christian community as a preacher, speaker, and ministry consultant—especially for the Korean American church. While in Illinois, he taught undergraduate communications at Trinity International University and church history at Trinity Evangelical Divinity School. He has also been a visiting scholar with the faculty of divinity at Cambridge University. He is the author of a new book on preaching entitled Preaching the Whole Counsel of God: Design and Deliver Gospel-Centered Sermons to be published by Zondervan during the fall of 2015.