The Gospel Coalition is excited to welcome four newly elected members to our Council: Brian Davis, Michael Lawrence, John Onwuchekwa, and Mark Vroegop.
Each of these men represents the kind of work TGC passionately supports: robustly biblical, theologically driven, gospel-centered ministry in the Reformed tradition for God's glory and his people's good.
The Gospel Coalition Council is a collection of pastors and qualified elders who provide direction and leadership to TGC. They meet annually for fellowship, discussion, planning, accountability, and prayer around the gospel of our Lord Jesus. Aiming to bring biblical conviction and pastoral sensitivity to bear on a range of pressing contemporary issues, the Council is committed to shepherding the next generation of church leaders in line with TGC's foundation documents.
At TGC's May 2018 colloquium in Louisville, Kentucky, the following five men were presented to the Council, and subsequently elected to join the Council: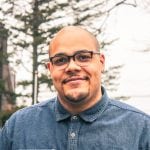 Brian Davis is a pastor at Risen Christ Fellowship in Philadelphia. He completed a church-planting internship at Imago Dei Church in Raleigh, North Carolina, and a pastoral internship at Capitol Hill Baptist Church in Washington, D.C. Brian and his wife, Sonia, have two sons—Spurgeon and Sibbes—and a daughter, Noelle.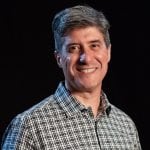 Michael Lawrence (PhD, University of Cambridge; MDiv, Gordon-Conwell Theological Seminary; BA, Duke University) is lead pastor of Hinson Baptist Church in Portland, Oregon. He is the author of several books, including Biblical Theology in the Life of the Church: A Guide for Ministry, Conversion: How God Creates a People, Ezekiel: A 12-Week Study (Knowing the Bible), and with Mark Dever, It is Well: Expositions on Substitutionary Atonement. He and his wife, Adrienne, have five children.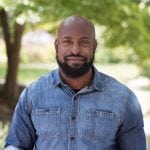 John Onwuchekwa (MA, Dallas Theological Seminary) is a pastor at Cornerstone Church in Atlanta, Georgia. He's the author of Prayer: How Praying Together Shapes the Church. He and his wife, Shawndra, are the proud parents of one daughter, Ava.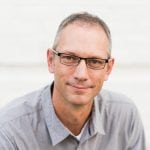 Mark Vroegop (MDiv, Grand Rapids Theological Seminary) is lead pastor of College Park Church in Indianapolis, Indiana. He is a trustee at Cedarville University, contributor to 15 Things Seminary Couldn't Teach Me, and author of Dark Clouds, Deep Mercy: Discovering the Grace of Lament (Crossway, March 2019). Mark and his wife, Sarah, are the parents of four children.
The full list of TGC Council members can be viewed here.