The Gospel Coalition is excited to welcome six newly elected members to our Council: Steve DeWitt, Irwyn Ince, Garrett Kell, Tony Merida, Bob Thune, and Jeremy Treat.
Each of these men represents the kind of work TGC passionately supports: robustly biblical, theologically driven, gospel-centered ministry in the Reformed tradition for God's glory and his people's good.
The Gospel Coalition Council is a collection of pastors and other qualified elders who provide direction and leadership to TGC. They meet annually for fellowship, discussion, planning, accountability, and prayer around the gospel of our Lord Jesus. Aiming to bring biblical conviction and pastoral sensitivity to bear on a range of pressing contemporary issues, the Council is committed to shepherding the next generation of church leaders in line with TGC's foundation documents.
At TGC's April 2019 Council meeting in Indianapolis, Indiana, the following six men were presented to the Council, and subsequently elected to join the Council.
---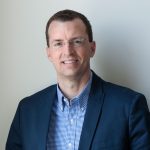 Steve DeWitt is senior pastor of Bethel Church in Northwest Indiana. He is a graduate of Grand Rapids Theological Seminary and host of the media/radio ministry The Journey. He is the author of Eyes Wide Open: Enjoying God in Everything. Steve and his wife, Jennifer, have two girls and live in Crown Point, Indiana.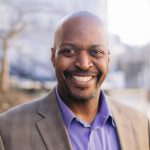 Irwyn Ince serves as a pastor at Grace DC Presbyterian Church and director of the newly formed Grace DC Institute for Cross-Cultural Mission. Ince is a graduate of City College of NY (BEEE, 1995), Reformed Theological Seminary (MAR, 2006), and Covenant Theological Seminary (DMin, 2016). He and his wife, Kim, have been married 27 years and have four children (Jelani, Nabil, Zakiya, and Jeremiah). He has contributed to the books Heal Us Emmanuel: A Call for Racial Reconciliation, Representation, and Unity in the Church and All Are Welcome: Toward a Multi-Everything Church.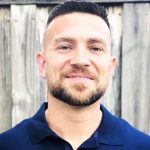 Garrett Kell did his undergrad at Virginia Tech, where he came to know the Lord through the witness of a friend. Garrett served as the evangelism pastor at Denton Bible Church in Denton, Texas, while earning his ThM from Dallas Theological Seminary. He then served as a pastor of Graham Bible Church in Graham, Texas, for seven years. He later spent time on staff with Capitol Hill Baptist Church, who helped place him with Del Ray Baptist Church, where he has served as a pastor since 2012. Garrett is married to Carrie, and together they have five children.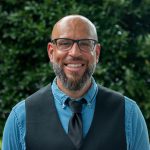 Tony Merida is pastor for preaching and vision of Imago Dei Church in Raleigh, North Carolina. He's also the content director for Acts 29, producing blogs, podcasts, and other resources on church planting at TGC. Tony has written several books, including The Christ-Centered Expositor and eight volumes in the Christ-Centered Exposition commentary series. He is happily married to Kimberly, and they have five children.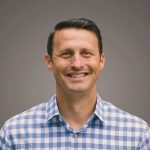 Bob Thune (MA, Reformed Theological Seminary) founded Coram Deo Church in Omaha, Nebraska, in 2005, and has served as its lead pastor ever since. He is the author of Gospel Eldership and the co-author (with Will Walker) of the bestselling small-group studies The Gospel-Centered Life and The Gospel-Centered Community. Bob and his wife, Leigh, have been married since 1997 and have four children. Bob also serves on the board of a classical Christian school, speaks and teaches broadly, and helps to coach and train church planters for the Acts 29 Network.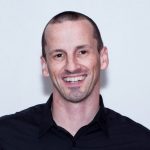 Jeremy Treat (PhD, Wheaton College) is pastor for preaching and vision at Reality LA in Los Angeles, California, and adjunct professor of theology at Biola University. He is the author of Seek First: How the Kingdom of God Changes Everything and The Crucified King: Atonement and Kingdom in Biblical and Systematic Theology. He and his wife, Tiffany, have four daughters and live in Los Angeles.