The fact that hundreds of thousands of books are published annually didn't keep us from intrepidly citing our favorites in 2010, 2011, 2012, or 2013. Year-end lists are fun—and hopefully beneficial, too—so let's continue the tradition. Some TGC staff members have identified several books (potential Christmas gifts!), all published in 2014, which we found to be particularly edifying or enjoyable. Our comments briefly explain why we appreciated them and how they might benefit you.
After reading our list, we invite you to join the merriment and share your own favorite books published in 2014.
---
Collin Hansen, Editorial Director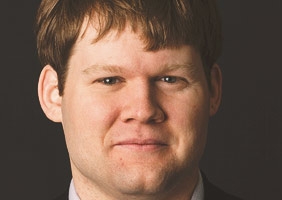 The Great and Holy War: How World War I Became a Religious Crusade, Philip Jenkins (HarperOne). Last August we marked a somber anniversary, 100 years from the beginning of the war that would supposedly end all wars but actually unleashed still more unthinkable carnage around the world. Secularizing Europe isn't keen on recalling the religious elements of this war. But we must, lest we repeat these evils because we have forgotten: "Not in medieval or Reformation times but in the age of aircraft and machine guns, the majority of the world's Christians were indeed engaged in a holy war that claimed more than 10 million lives." [Interview]
America's Pastor: Billy Graham and the Shaping of a Nation, Grant Wacker (Harvard). Billy Graham has not yet passed into God's presence, but he has largely passed on his role as evangelical leader. Even so, the world he created through unprecedented global evangelism is the one we still inhabit, for better or worse. Graham is quick to thank God for his influence and quick to take responsibility for his sins and mistakes. Therefore we can learn much from his humility and also from his errors, thanks to excellent historians such as Wacker, who set this titanic figure in his American context. [Review]
---
Kathleen Nielson, Director of Women's Initiatives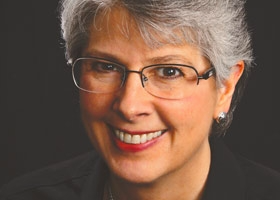 Lila: A Novel, Marilynne Robinson (Farrar, Straus and Giroux). Robinson stands out as a key contemporary American novelist, and her characters grapple live with the most basic truths of the Christian faith. Gilead won the Pulitzer Prize in 2005 with its piercing, poignant story of the elderly Rev. John Ames; Home (2008) developed one strand of that story; and Lila now develops another: the backstory of Ames's young second wife. It's a potent juxtaposition of hurt and healing. Robinson can take imagery from Ezekiel, weave in theological assertions from Calvin, and make it all come alive in this haunting, disturbing, and well-worth-reading novel. [Review]
Expositional Preaching: How We Speak God's Word Today, David Helm (Crossway/9Marks). As a member of The Charles Simeon Trust board of directors (chaired by Helm), I'm not totally objective. But it is a joy to see this work as the fruit of years of practice and instruction, both at Simeon Trust and Holy Trinity Church in Chicago, where Dave serves as a lead pastor. This book addresses the subject of biblical exposition with exceptional clarity. It's written for preachers, but any student and teacher of Scripture will benefit from this excellent setting forth of the principles and process of speaking God's Word today. [Review]
---
Andy Naselli, Administrator of Themelios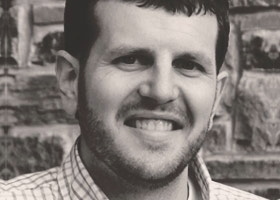 The First Epistle to the Corinthians, Gordon Fee (Eerdmans). I don't agree with all of Fee's exegetical conclusions, but his scholarship is solid and his arguments clear. I plan to use this as my main textbook for a graduate course I'm teaching on 1 Corinthians in the first half of 2015.
Reading Koine Greek: An Introduction and Integrated Workbook, Rodney Decker (Baker). My dear friend Rod Decker went to be with the Lord in May at age 61, but in spite of his terminal cancer God enabled him to complete two major projects that publishers released in November: (1) a two-volume handbook on the Greek text of the Gospel of Mark and (2) this comprehensive 672-page introduction to the Greek of the New Testament. His linguistically informed Greek grammar is his magnum opus, the fruit of decades of classroom instruction.
---
Jeff Robinson, Associate Editor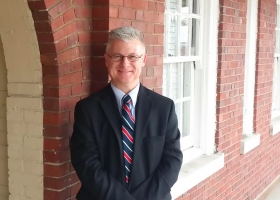 George Whitefield: America's Spiritual Founding Father, Thomas Kidd (Yale). Kidd paints a lively picture of a lively man who was the leading figure of the First Great Awakening in both England and in the American colonies. It is an impeccably researched volume, both sympathetic and graciously critical of Whitefield, a clear example of how Christian history should be written to both enlighten and edify. Kidd is one of the church's best young historians. [Review]
Mission at Nuremberg: An American Army Chaplain and the Trial of the Nazis, Tim Townsend (HarperCollins). Lutheran pastor Henry Gerecke was tasked with the unthinkable: defending at the Nuremberg war tribunal the Nazi criminals who planned and carried out some of the most evil crimes in human history. Gerecke was a faithful minister who believed the grace of God could make the vilest sinner clean. But what about the Nazi war criminals? Could there be grace for them? What sort of compassion would it take to proclaim the gospel to them as they awaited execution for their wickedness? His new "congregation" contained names that, nearly 70 years later, need no introduction: Goering, Speer, Ribbentrop. Gerecke was forced to wrestle with the intersection of sin and grace on perhaps the sharpest cutting edge since Calvary.
---
Bethany Jenkins, Director of Every Square Inch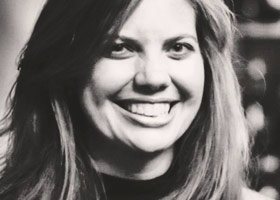 The Locust Effect: Why the End of Poverty Requires the End of Violence, Gary Haugen and Victor Boutros (Oxford). In recent weeks we have collectively lamented injustice in America. Yet our longing for something better is hardly unique. Most of our global neighbors have become accustomed to seeing those tasked with carrying out justice being the same ones most guilty of perpetrating injustice—prosecutors seeking selective charges, judges taking bribes, police officers looking the other way. Gary Haugen, founder of International Justice Mission, and Victor Boutros, federal prosecutor with the Department of Justice, argue that until we end "the common, everyday, predatory violence" that thrives among the global poor, even our best economic and humanitarian efforts to alleviate poverty will come to naught. Who will invest in property through micro-finance programs, for example, if private property rights are violated with impunity? Who will send their daughter to school, no matter how much they believe in The Girl Effect, when school is the number one place where young girls are raped? [Review]
The Invention of Wings, Sue Monk Kidd (Viking Adult). Set in early 19th-century Charleston, South Carolina, The Invention of Wings has two alternating narrators with two entirely different voices—Sarah Grimke, the daughter of a wealthy landowner, and Hetty "Handful" Grimke, Sarah's handmaid slave. When Sarah is given ownership of Handful on her 11th birthday, Sarah first tries to refuse, but her efforts are rejected based on cultural limitations imposed on her as a white woman. The novel covers 35 years of a complex friendship between Sarah and Handful as they increasingly come to see—really see—one another, recognizing their expected roles in society and their personal commitments to defiance of those roles. This masterfully written story includes suspense, enlightenment, grace, redemption, and hope.
---
Joe Carter, Editor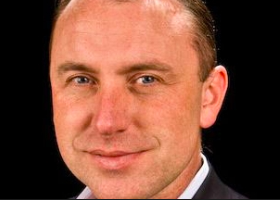 400 Things Cops Know: Street-Smart Lessons from a Veteran Patrolman, Adam Plantinga (Quill Driver). One of my favorite things to read about is what I'd call "vocational epistemology"—stuff people know because of the jobs they do. A superb example is this new book by a veteran police officer (and nephew of Reformed epistemologist Alvin Plantinga). The knowledge Plantinga shares ranges from the "TV gets it wrong" variety ("You are required to read someone their Miranda rights after they are in police custody and you have begun interrogating them about an offense") to examples of how the criminal justice system really works (for example, because it's so difficult to convict, many district attorneys won't bother to charge a stolen car case without a confession). (Caution: Plantinga isn't overly graphic, but the book contains profanity and uncensored descriptions of criminal activity, such as prostitution.)
How We Got to Now: Six Innovations That Made the Modern World, Steven Johnson (Riverhead). In his latest book Johnson reveals, in prose that amuses and amazes, how innovations often lead to other innovations. (For example, Gutenberg's printing press created a surge in demand for spectacles since the new practice of reading made people realize they were farsighted. And eyeglasses were the first invention since clothing that ordinary people would wear on their bodies.) Johnson has an uncanny ability to combine cultural criticism and science journalism in ways that makes you appreciate the glory of God's creation. If you love the history of ideas, this book is a must-read.
---
Gavin Ortlund, Editor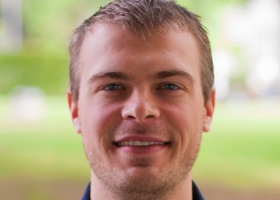 Theology and California: Theological Refractions on California's Culture, ed. Jason Sexton and Fred Sanders (Ashgate). As someone interested in both theology and California, I find this book fascinating. People associate California with many things, not usually theology! But we need to think theologically in order to fully account for the many contradictions of Californian culture, the beauty and brokenness that combine to characterize this place in God's world. Approaching California through a theological lens stirs up prayers for God's kingdom to advance here.
Edwards on the Christian Life: Alive to the Beauty of God, Dane Ortlund (Crossway). My brother Dane's book on Jonathan Edwards is readable enough to be a great entry point for those who don't already know the 18th-century pastor-theologian, while also rich enough to be interesting and enlightening for those who already love him. The book explores what Edwards can teach us about the Christian life today, interpreting beauty as the organizing key to his thought. This book will be a great resource for those who want to learn about Edwards, as well as to those who simply want to grow in their understanding of what Christianity practically looks and feels like on a day-to-day basis. Highly recommended. [Review]
---
Brian Tabb, Managing Editor of Themelios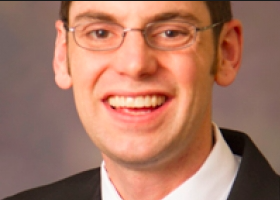 Reading Backwards: Figural Christology and the Fourfold Gospel Witness, Richard Hays (Baylor). Hays's simple yet profound thesis is that we learn to read the Old Testament by reading backward from the Gospels, and likewise we learn to read the Gospels by reading forward from the Old Testament. This book challenges and inspires us to see afresh the centrality of Jesus in the biblical story.
Job: The Wisdom of the Cross, Christopher Ash (Crossway). Ash offers a warm, honest, accessible, theologically rich, and pastorally sensitive reading of one of the most challenging books of the Bible. He shows readers to see how vitally relevant and important Job is for understanding the innocent, redemptive suffering of Christ and the painful, mystifying trials through which God leads believers in this life.
---
Matt Smethurst, Associate Editor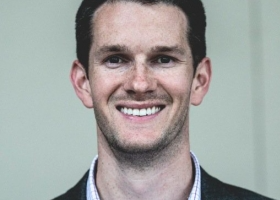 Prayer: Experiencing Awe and Intimacy with God, Tim Keller (Dutton Adult). [20 Quotes | Review | Interview] A vibrant prayer life is often grueling and rarely convenient. It's hard-won. And it's absolutely worth it. In his latest book, Keller distills decades of experience and biblical wisdom into a theologically informed, practically shaped guide for life on our knees. Blending sociological, theological, devotional, and methodological insights, the TGC co-founder has produced a gift for anyone desiring to "gaze upon the beauty of the LORD" (Ps. 27:4), petition him with humble boldness, and watch him respond with infinitely wise love.
Michael Jordan: The Life, Roland Lazenby (Little, Brown, and Company). The most definitive MJ biography to date, Lazenby's 700-page masterpiece reveals stories and insights even long-time fans have never heard. I reflected last year on the superstar's life and legacy, noting the tragic union of professional greatness with profound emptiness. Lazenby's book fills out that sobering paradox in far greater detail. May God interrupt my childhood hero's life with grace.