TGC Spotlight is our weekly feature that highlights TGC articles from earlier in the week, previews articles coming next week, and links to items around the web that you might have missed.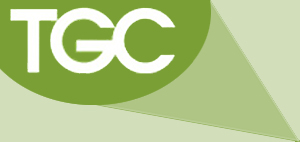 Around the Web
The Ebola Crisis
Over the past six months, the Ebola virus has been spreading through several countries in Africa. The result is a potential epidemiological, humanitarian, and global security threat. "The Ebola epidemic in West Africa has the potential to alter history as much as any plague has ever done," says Michael T. Osterholm, director of the Center for Infectious Disease Research and Policy at the University of Minnesota. President Obama said he has"directed my team to make this a national security priority." And Dr. Kent Brantly, an American who was infected by Ebola, recently told the U.S. Senate:
The use of our military is a legitimate and defensible request because if we do not do something to stop this outbreak now, it quickly could become a matter of U.S. national security-whether that means a regional war that gives terrorist groups like Boko Haram a foothold in West Africa or the spread of the disease into America. Fighting those kinds of threats would require more from the Department of Defense than what I am asking for today.
A paper in the journal Eurosurveillance, which is the peer-reviewed publication of the European Centre for Disease Prevention and Control, estimates that in a worst-case hypothetical scenario, should the outbreak continue with recent trends, the case burden could gain an additional 77,181 to 277,124 cases by the end of 2014.
In a recent speech, President Obama laid out four goals for dealing with the crisis: (1) to control the outbreak, (2) to address the ripple effects of local economies and communities to prevent a truly massive humanitarian disaster, (3) to coordinate a broader global response, and (4) to urgently build up a public health system in these countries for the future — not just in West Africa but in countries that don't have a lot of resources generally.
To accomplish these goals, President Obama plans to:
(1) Establish a military command center in Liberia to support civilian efforts across the region — similar to our response after the Haiti earthquake.
(2) Create an air bridge to get health workers and medical supplies into West Africa faster.
(3) Establish a staging area in Senegal to help distribute personnel and aid on the ground more quickly.
(4) Create a new training site to train thousands of health workers so they can effectively and safely care for more patients. (5) Deploy personnel from the U.S. Public Health Service to the new field hospitals being set up in Liberia.
(6) Have USAID join with international partners and local communities in a Community Care Campaign to distribute supplies and information kits to hundreds of thousands of families so they can better protect themselves.
(7) Build additional treatment units, including new isolation spaces and more than 1,000 beds.
For more information on Ebola: Questions and Answers on Ebola (Centers for Disease Control and Prevention)
Quick Takes
• As we await the vote results on Scottish independence, Phil Moore gives us three things to remember as we pray for the country: "The reason why Scotland and England united as one nation was in order to promote the Christian gospel."
• A religious group called The Satanic Temple is making plans to hand out materials — including The Satanic Children's Big Book of Activities — in a Florida public school later this school year, following distributions by atheist and evangelical Christian groups.
• So, just how do you design a Bible museum? To find the answer, Michelle Boorstein talks to the architectural firm doing the eight-story Bible museum being built near the National Mall.
• The whole of creation groans because of the affects of the Fall (Rom 8:22): A new study on animal behavior finds that murder 'comes naturally' to chimpanzees.
• What we know — and psychiatrists have diagnosed for decades — as schizophrenia may really be eight separate diseases.
(For even more links, see the "Remainder Bin" at the end of this post.)
Featured TGC Articles
Did John Calvin Believe In Free Will? | Matthew Barrett
The long-standing debate surrounding the doctrines of grace leave us open to the all-too common objection that we are just a bunch of robots. Is this what John Calvin argued?
A Little Greek Can Be A Big Distraction | Peter Krol
The original biblical languages are an excellent tool for study when preparing to preach or teach God's Word. However, knowledge of the languages are not necessary for close, careful study of Scripture.
What's All This 'Gospel-Centered' Talk About? | Dane Ortlund
The gospel is the front page of the newspaper, not the back-page advice column; news of what has happened, not advice on how to live.
Dear Timothy: Set Your Eyes On Faithfulness | Jeff Robinson
Faithfulness for the pastor is the barometer of success no matter the size of the church or the scope of the ministry.
He's An 'Anomaly': Lecrae's Unique Platform On Top Of The Music World | Mike Cosper
The resounding message of 'Anomaly' is about Lecrae's commitment to his unique relationship with Christ, calling, and culture.
Featured TGC Contributor Articles
Kathleen Nielson: A Novel Every Christian Should Consider Reading | Justin Taylor
Till We Have Faces is C. S. Lewis' final novel—and a favorite of Lewis himself. That might be enough reason to read it. The problem is that, once you've read it, you have to read it again.
A Prayer for the Revival of Religion in Scotland | Kevin DeYoung
As Scotland goes to the polls to vote on the question of independence, it would be fitting for all Christians–especially Reformed Christians–to give thanks for the rich Christian heritage in that nation and pray for a revival of gospel truth and grace.
The New Abortion Absolutists | Trevin Wax
Being pro-choice is passé nowadays. According to The New York Times, younger supporters of abortion on demand are done with the "pro-choice" label, choosing instead to counter their "right to life" opponents with terms like "reproductive rights" and "women's health."
What Marrying a Black Man Taught Me about Race and Why Ferguson Matters | Thabiti Anyabwile (Guest post by Dennae Pierre)
250 years of slavery. 90 years of Jim Crow. 60 years of separate but equal. 35 years of racist housing policies. Does that explain everything? No. Does it mean something? Yes.
My Top Ten Quotes: #1 | Ray Ortlund
"Give me a man in love; he knows what I mean. Give me one who yearns; give me one who is hungry; give me one far away in this desert, who is thirsty and sighs for the spring of the Eternal country."
A Prayer for Blasting Our Hearts with God's Favor | Scotty Smith
Dear Lord Jesus, I know, love, and have taught this passage a lot; but today I feel my need for these liberating truths in a fresh way. I'm zeroing in on the declaration, that to know you, in to have God's favor as our permanent address.
Coming Next Week at TGC
Jesus, Our Avenger | Josh Vincent
No other news trumps that for those whose 'innocent blood' has been spilt.
How to Destroy a Perfectly Good Theology | Matt Smethurst
The author of 'Killing Calvinism' discusses the necessity of humility, Piper for Arminians, evangelical celebrity culture, and more.
Punch Thy Neighbor? | J.F. Arnold
'Can you love your neighbor as yourself, and at the same time knee him in the face as hard as you can?'
Upcoming Events
TGC New England Regional Conference: On October 3-4, the New England chapter will host its second conference in Boston, MA.
The Gospel Coalition New England invites you to join Christians from all over New England as we celebrate and inquire into God's "Relentless Grace" at our 2014 Regional Conference. Over the course of two days, you will hear from a variety of outstanding speakers whose main assignment will be to point you to Christ. Speakers include: D.A. Carson, Paul Tripp, Michael Horton, Russell Moore, Stephen Um, and many others.
TGC Hawaii Regional Conference: On October 18-19, the Hawaii chapter will host its second conference in Kaneohe, HI on the theme, Living in the Overflow.
Join us for our Regional Conference as we celebrate the Gospel, and learn to live in the "Overflow" of God's grace from guest speakers John Piper, D. A. Carson, and Michael Oh.
TGC Bay Area Regional Conference: On November 15th, the Bay Area chapter will host its third conference in Walnut Creek, CA on the theme, Revival and Reformation.
Featured plenary speakers include D. A. Carson, Léonce Crump, Collin Hansen, and Jon McNeff. This team of plenary speakers will take us on a journey to explore how God works through prayer, the Word, leadership and persecution to precipitate gospel renewal and strengthen the church.
Albuquerque Regional Conference: Assembled Under the Word: Preaching and Christ.
Speakers include Alistair Begg, D.A. Carson, and David Helm.
2015 National Conference — Heading Home: A New Heaven and a New Earth (Registration info coming next week.)
Heading Home: A New Heaven and a New Earth. Speakers include Tim Keller, D.A. Carson, John Piper, Mark Dever, Voddie Baucham, Philip G. Ryken, Ligon Duncan, and many others.
Remainder Bin
Religious Liberty
Religious liberty needed to limit state
Tom Strode, Baptist Press
Conservative Christians should recover the proper use of the term "separation of church and state" in defending religious liberty against government interference, Russell D. Moore said at an evangelical conference in the country's capital.
Let Sikh Americans Serve in the U.S. Military
Simran Jeet Singh, On Faith
Why we should repeal the ban against turbaned Sikhs in the Armed Forces.
Dozens of Christians 'including women and children' are arrested in Saudi Arabia after tip-off to state's Islamist police force
Matthew Blake, Daily Mail
Islamist police in Saudi Arabia have stormed a Christian prayer meeting and arrested its entire congregation, including women and children, and confiscated their bibles, it has been reported.
Update on the Ministers' Housing Allowance
Thom S. Rainer
Will the housing allowance for ministers still be available in the near future? Though we can never predict a court ruling with certainty, there are indicators that the Seventh Circuit Court of Appeals in Chicago will dismiss the case that is attempting to eliminate housing allowances completely. Simply stated, there seems to be a good probability that ministers will be able to continue to take the benefits of the housing allowance.
Bioethics
How Obamacare Forces You to Subsidize Plans That Cover Elective Abortion
Sarah Torre, The Daily Signal
Today, the Government Accountability Office (GAO) confirms that's just another broken promise. Here are three things you need to know about abortion and Obamacare.
San Francisco Moves to Enshrine Right to Sex-Selective Abortions
Rachel Lu, Aleteia
The city takes a stand against bans on sex-selective abortions—even though the practice is still legal in California and 41 other states.
The New Demographics of Suicide
Tanya Basu, The Atlantic
The World Health Organization (WHO) released a report this week that has piqued the interest of the public health community for its surprising findings on who commits suicide.
She Announced Her Pregnancy Way Before 12 Weeks. Why More Women Should Consider Doing the Same.
Ericka Andersen, The Daily Signal
Fans of the hit TLC show "19 Kids and Counting" were excited to watch daughter Jill Duggar get married in June–but they weren't expecting to hear she was pregnant just two months later.
Missouri Enacts 72-Hour Abortion Waiting Period
David A. Lieb, Associated Press
Missouri women seeking abortions will face one of the nation's longest waiting periods, after state lawmakers overrode the governor's veto to enact a 72-hour delay that includes no exception for cases of rape or incest.
Media Portrayal of Physician Assisted Suicide Does Not Address the Purpose of Life
Ken Connor, Christian Post
Physician-assisted suicide, much like abortion and same-sex marriage, has become something of a cultural bellwether. Support for the right to end your own life indicates that you are a progressive-minded, compassionate person sensitive to the unique feelings and experiences of individuals facing terminal illness or chronic pain. It means you value the right of self-determination, and oppose the would-be tyranny of moral absolutes promoted by the politically conservative and spiritually religious.
Family
When, and Why, Divorce Hurts Kids
Harry Benson, Family Studies
Whether parents cooperate or not makes little difference to how children cope with divorce, a new study suggests.
Is Everybody Single? More Than Half the U.S. Now, Up From 37% in '76
Rich Miller, Bloomberg
Single Americans make up more than half of the adult population for the first time since the government began compiling such statistics in 1976.
The Harry Potter Generation
D.C. McAllister, The Federalist
Denying that kids do best when both biological parents raise them is not just naïve, it's cruel and abusive.
The New Progressive Argument: For Kids, Marriage Per Se Doesn't Matter W. Bradford Wilcox, Family Studies
Can the salutary effects of an intact, married family for kids be achieved without the marriage? Not likely.
Sexuality
Are men really going to have access to a new contraceptive by 2017?
Julia Belluz, Vox
"Male birth control, without condoms, will be here by 2017," the Daily Beast confidently declared earlier this week. Other outlets picked up on the news. In just a few years, according to the headlines, women will apparently be free from worry about unwanted pregnancy because men will be able to access an amazingly effective, safe, and reversible sperm-blocking procedure for birth control.
Incest and Pornography: More Similar Than We Think
Christopher O. Tollefsen, Public Discourse
Although we uphold the cultural taboo on incest, we accept something with precisely the same negative effect on integrity, marriage, and family: pornography.
Crime
Rape Culture in the Alaskan Wilderness
Sara Bernard, The Atlantic
In the tight-knit communities of the far north, there are no roads, no police officers—and higher rates of sexual assault than anywhere else in the United States.
Finding Hope: Protecting Religious Freedom In Prison
Elise Hilton, Acton Institute
"Prison is a hopeless place." That's how one former inmate describes it. What can give hope? The freedom to practice one's faith, even behind bars and barbed wire.
Report Finds Slight Growth in Population of Inmates
Erick Eckholm, New York Times
Breaking three consecutive years of decline, the number of people in state and federal prisons climbed slightly in 2013, according to a report released Tuesday, a sign that deeper changes in sentencing practices will be necessary if the country's enormous prison population is to be significantly reduced.
International
We're Winning the War on Global Hunger
Joe Carter, Acton Institute
One of the most underreported stories of the last decade is about good news: we're winning the struggle against chronic hunger around the globe.
Bring Back Our Girls? Boko Haram and the Forgotten Captives
Benjamin Radford, Discovery
So what happened? How has Boko Haram been able to defy a half-dozen of the most powerful nations in the world? There are several reasons.
Surviving childhood in Africa
BBC
Significant progress has been made in cutting child mortality, which is falling faster globally than at any point in the past two decades, according to Unicef. But despite that, more than six million children die every year before the age of five, mostly from preventable causes.
Act Like Men: What It Means to Fight Like a Man
Ed Stetzer, Christianity Today
One of the reasons many churches struggle is they're not a friendly place for men.
Christianity Is Not Going Away
Mark Tooley, On Faith
Over the last decade, ostensibly secular New York City has seen increased church attendance and increased numbers of "born-again" believers.
The Arab Christian Dilemma
Luma Simms, The Federalist
Arab Christians perceive themselves as caught between radical Islam on one side and Israel on the other. I know. I am one.
Health
Stopping America's Hidden Overdose Crisis
Jon Marcus, Time
Fatal overdoses of prescription drugs are on the rise, but patchwork laws make them tough to stop.
American Culture
Living Simply in a Dumpster
James Hamblin, The Atlantic
One professor left his home for a 36-square-foot open-air box, and he is happier for it. How much does a person really need?
Brain Trauma to Affect One in Three Players, N.F.L. Agrees
Ken Belson, New York Times
The National Football League, which for years disputed evidence that its players had a high rate of severe brain damage, has stated in federal court documents that it expects nearly a third of retired players to develop long-term cognitive problems and that the conditions are likely to emerge at "notably younger ages" than in the general population.
Poverty
Number of Children Living in Poverty Drops Sharply, Census Bureau Reports
Robert Pear, New York Times
The poverty rate declined last year for the first time since 2006, the Census Bureau reported on Tuesday. But at the same time, it said, there was no statistically significant change in the number of poor people or in income for the typical American household.
Indentured Insomnia: Why the Poor Can't Sleep at Night
Orion D. Jones, Big Think
How much sleep you get is strongly correlated with how much money you make, according to a Gallup poll that compared annual income with people's average nightly rest.
Economy
Understanding America's ridiculously large $17 trillion economy by comparing US metro areas to entire countries
Mark J. Perry, AEI Ideas
The table above helps to put America's ridiculously large $17 trillion economy (GDP in 2013) into perspective by comparing America's largest 20 metro economies in 2013 based on data released today by the BEA) to the economies of entire countries with similar GDPs in 2013.
Human Trafficking
Major League Baseball's human-trafficking problem
Dara Lind, Vox
Cuba is one of the biggest sources of international baseball talent. But, because of the US embargo, most Cuban players have to use smugglers to get themselves to the United States. What's more, due to a quirk in Major League Baseball rules around contracts, those Cuban players often first have to travel to a third country, like Mexico — a difficult process.
Racial Issues
Closing the Racial Gap in Education
Jason L. Riley, The American
The usual explanation for the academic achievement gap is that blacks come from a lower socioeconomic background and their schools have fewer resources. But research finds the problem transcends class and its roots lie elsewhere.
Worship
Seeking God through worship — and jazz
Jeff Brumley, ABP News
Jazz's improvisational nature reflects the free-flowing nature of the Holy Spirit, say advocates of using the musical form in worship.