TGC Spotlight is a new Friday feature that highlights TGC articles from earlier in the week, previews articles coming next week, and links to items around the web that you might have missed.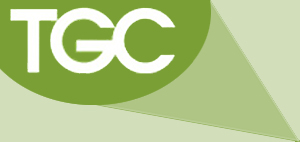 From Around the Web
Horror and Cowardice in Rotherham — On Tuesday, an unbearably horrific report was issued about the English city of Rotherham: "About 1,400 minors — some as young as 11 years old — were beaten, raped, and trafficked from 1997 to 2013 as the local authorities ignored a series of red flags." According to the New York Times:
Some officials appeared to believe that social workers pointing to a pattern of sexual exploitation were exaggerating, while others reportedly worried about being accused of racism if they spoke out. The report accused officials of ignoring "a politically inconvenient truth" in turning a blind eye to men of Pakistani heritage grooming vulnerable white girls for sex.
Tony Woodlief wonders what such cowardice reveals about a society:
We have lost the willingness to call evil by its rightful name, and the courage to stand in the face of it and say: "No. Not here. Not on my street. Not in my city." There is no limit to the hells men devise when no one opposes them. "What's the point?" a Rotherham victim asked investigators. "I might as well be dead." The men and women who failed her might ask themselves the same question. We might all ask it. What is the point, really, in preserving our comforts—our lives, even—if to do so we must become so small, so dark-hearted, that we turn our backs on the most vulnerable among us?
Exploitation in the Deep Web — While there is plenty of soul-destroying content on the surface levels of the Internet, it gets even worse in some of the deeper, darker regions. At the Washington Examiner, Raymond Bechard explains what we need to know about the "deep web":
As parents, first responders, and educators, it is imperative that we understand the deepest and darkest corners of the Internet to better protect all children from child abuse imagery and human trafficking.
USA Today has an story about how these types of clandestine websites are fueling an increase in child porn:
Last year, more suspects were arrested for child exploitation crimes — 7,386 — than at any time in the past five years, according to Justice Department records gathered from 61 Internet Crimes Against Children task forces across the nation. That number, however, is dwarfed by an estimated 50,000 people in the U.S. who are believed to be "consistently trading illegal images'' involving children at any time, says Brad Russ, who oversees federally funded training programs for hundreds of investigators assigned to the national task forces. The enormous number of participants, Russ says, is based on the downloads of known prohibited videos and photographs that can be tracked to individual computers.
The Wrong Kind of Christians — At Christianity Today, Tish Harrison Warren relates how student organization I worked for at Vanderbilt University got kicked off campus for being the wrong kind of Christians:
For me, it was revolutionary, a reorientation of my place in the university and in culture. I began to realize that inside the church, the territory between Augustine of Hippo and Jerry Falwell seems vast, and miles lie between Ron Sider and Pat Robertson. But in the eyes of the university (and much of the press), subscribers to broad Christian orthodoxy occupy the same square foot of cultural space. The line between good and evil was drawn by two issues: creedal belief and sexual expression. If religious groups required set truths or limited sexual autonomy, they were bad—not just wrong but evil, narrow-minded, and too dangerous to be tolerated on campus.
In response to Warren's article, Matthew Lee Anderson argues we should embrace "disrespectable Christianity":
I was accused recently, in talking about these sorts of things with students, of being something of a pessimist. "We ought to keep fighting," the argument went, "because the world we're handing down to our children matters." Fair enough, and Lord knows that I am not yet perfected in my joy. But Christians need a flagrant disregard for the coming wave of disrepute, a disregard which quickly turns the pathetic instruments of stigmatization into jewelry and art.
Quick Takes:
(For even more links, see the "Remainder Bin" at the end of this post.)
Featured TGC Articles
The Danger of 'Measurable Outcomes' | Os Guinness
Every age is fooled by its own fashions, and it is time to subject this modern idolatry of opinion and numbers to decisive Christian thinking.
How Pastors Get Hired Today | Joel Hathaway
Pastoral ministry is, above all, relational. The hiring process should be equally so.
David Platt Elected As President Of International Mission Board | Joe Carter
The trustees of the Southern Baptist Convention's International Mission Board (IMB) elected David Platt today to be the organization's new president.
How To Deal With A Bad Boss | Dan Doriani
Authorities deserve respect, if not for their merits, then out of reverence for God, who placed them in their role.
Featured TGC Contributor Articles
What Is a Good Historian? | Justin Taylor
The latest edition of the excellent Credo Magazine (which is devoted to George Whitefield at 300) asks four Christian historians what makes a good historian.
Christ Did Not Die for You to Do Keg Stands | Kevin DeYoung
With most major colleges getting whipped into a full frenzy, I thought it would be worthwhile to dust off a few thoughts about binge drinking on our nation's campuses.
Revisiting Oswald Sanders' "Spiritual Leadership" | Trevin Wax
Rarely does a leadership book transcend the cultural moment in which it is born and offer counsel that is still relevant years or even decades after first appearing.
The One Thing My Mother Would Not Let Me Become | Thabiti Anyabwile
One evening my mom asked me the question and with beaming eye I answered, "A police officer."
A blind spot | Ray Ortlund
My hunch is that some of us white people feel anxiety and confusion about scenes of racially-related strife not because we ourselves feel threatened but because we just don't know what to do.
A Prayer for Repenting of Our Unbelief | Scotty Smith
Dear heavenly Father, thank you for chronicling this rather comical prayer meeting.
When God Lays Down His Bow | Jared C. Wilson
The rainbow was thus marked as the sign of God's promise not to visit wrath on the earth by way of the flood. But it is bigger than that, isn't it? The rainbow is another sign of God's promise to remove his wrath from his children.
Coming Next Week at TGC
Let No Special Need Hinder the Spread of the Gospel | Sarah Eekhoff Zylstra
Those with intellectual or developmental disabilities can be a hidden minority in a congregation. But their need to hear the gospel is the same as anyone else's.
Not the You You Remember | Betsy Childs
Would you give all your laughter to be rid of your laugh lines?
Dear College Students, Read These Books | Matt Smethurst
Whether non-Christian, new Christian, or mature Christian, every college student should read these books.
Upcoming Events
TGC New England Regional Conference: On October 3-4, the New England chapter will host its second conference in Boston, MA.
TGC Hawaii Regional Conference: On October 18-19, the Hawaii chapter will host its second conference in Kaneohe, HI on the theme, Living in the Overflow.
TGC Bay Area Regional Conference: On November 15th, the Bay Area chapter will host it's third conference in Walnut Creek, CA on the theme, Revival and Reformation.
2015 National Conference — Heading Home: A New Heaven and a New Earth (Registration info coming next week.)
Remainder Bin
Bioethics
Seeking Death: 'Suicide Tourism' to Switzerland Doubles
NBC News
More than 600 people traveled to Switzerland to die between 2008 and 2012, and the numbers doubled over those years, researchers reported Tuesday.
How Tennessee incentivizes abortions
Elizabeth Stoker Bruenig, The Week
We need legislation that protects pregnancy and mothers, not just unborn infants.
In Thailand's Surrogacy Industry, Profit and a Moral Quagmire
Thomas Fuller, New York Times
The baby boomlet here was just one of several bizarre and often ethically charged iterations of Thailand's freewheeling venture into what detractors call the womb rental business, an unguided experiment that the country's military government now says it is planning to end.
Iowa Court Affirms Prohibition of Dangerous Webcam Abortions
Thomas More Society
Polk County District Court Judge Jeffrey Farrell has upheld the Iowa Board of Medicine's ban on "webcam" abortions as dangerous to women's health.
Christianity & Culture
What Makes A War Just?
Holly Scheer, The Federalist
With so many evils, persecutions, and abuses in the world, it's hard to know which provide a moral pretext for declaring war.
Sexuality Issues
More than half of Christian men admit to watching pornography
Meredith Somers, Washington Times
A new study by the Barna Group shows that 54 percent of Christian men and 15 percent of Christian women admitted to viewing pornography at least once a month, compared to 65 percent of men and 30 percent of women who identified as non-Christian and said they watched porn at the same rate.
Religious Liberty
New HHS Rules Still Problematic for Religious Liberty
Barrett Duke and Andrew T. Walker, ERLC
When a law is revised eight times, it's worth asking whether or not it should ever have been enacted in the first place.
Thuggery wins, free speech rights lose
Eugene Volokh, Washington Post
Behavior that gets rewarded gets repeated. People who are willing to use violence to suppress speech will learn that such behavior is effective, at least when the police don't come down particularly hard on the thuggery.
Back to School: 10 Religious Liberties Students Need to Know
Liberty Institute
Before students order their books and stock their backpacks, they need to think about preparing their most valuable back-to-school tool yet: knowledge of their religious liberty rights.
Marriage and Family Issues
Is Having Children Too Expensive? (Wrong Question!)
Joseph Sunde, Acton Institute
The cost of raising kids in the United States has reportedly gone up, averaging $245,340 per child according to a recent report by the U.S. Department of Agriculture, which factors in costs for housing, food, clothing, healthcare, education, toys, and more.
New Ways to Predict Which Marriages Will Succeed
Robert M. Sapolsky, Wall Street Journal
The More Subconscious Negativity in a Newlywed, the Larger the Decline in Marital Satisfaction Four Years Later
How Natural Family Planning Shaped My View of Sex
Liuan Huska, Christianity Today
A more intensive method of birth control reminded me that it's God who's in control.
Health
Utah Polygamy Law Partially Struck Down By Federal Judge Following 'Sister Wives' Lawsuit
Mark Hanrahan, International Business Times
A federal judge has struck down part of Utah's anti-polygamy law, following a lawsuit brought by the family featured in the reality TV show "Sister Wives."
Obamacare Now Pays for Gender Reassignment
Anna Gorman, Kaiser Health News
The nation's health law opens the door for transgender people to gain coverage for gender reassignment surgeries they previously could not afford.
Faith & Work
How Faith, Work, and Economics Transformed Milwaukee
Lauren Carl, Institute for Faith, Work, and Economics
As Woodson demonstrated in Milwaukee, CNE goes into an area like a "Geiger counter" and identifies grassroots leaders, people with strengths who are already present in these areas.
Global Christianity and Persecution
Global religious hot spots get their own U.S. envoy
Lauren Markoe, Religion News Service
As the Islamic State tears across Iraq and Syria this summer, sending religious minorities fleeing for their lives, Congress created a new job at the State Department — one the president needs to fill immediately, say those who pushed for the position.
Patriarch: While Politicians Argue, Iraqi Christians Continue to Die
John Burger, Aleteia
In latest appeal, Chaldean leader describes conditions in refugee camps.
Human Trafficking
Modern Bondage: Slavery is Very Much Alive Today
Mark Gordon, Aleteia
From Nigerian schoolgirls to sex trafficking in the US, the total number would fill California.