TGC Spotlight is a new Friday feature that highlights TGC articles from earlier in the week, previews articles coming next week, and links to items around the web that you might have missed.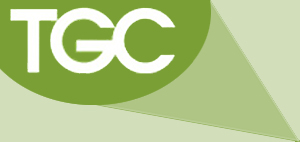 Around the Web
The Ethics of Stealing Nude Photos — Earlier this week about 20 female celebrities and actresses had nude images of themselves leaked over the Internet. Most of the images were obtained from services such as Apple iCloud that back up content from computers and smartphones.
While the violation of privacy was nearly universally condemned (at least by decent people), the crime reignited debate about the ethics of voyeurism and whether it was "blaming the victim" to suggest young women shouldn't be taking nude photos of themselves. As the BBC's Anthony Zurcher asks, "Are viewers the 'abusers' in celeb photo leak?"
Some have suggested that there are other perpetrators in this case, however – hundreds of thousands of them. They're the viewers who have flocked to message boards like Reddit and 4chan to catch a glimpse of the intimate images.

"This is about women being shamed, and objectified, and treated like property," writes Vox's Kelsey McKinney.

As Actress Patricia Arquette bluntly put it in a Twitter post on Monday: "Every time someone opens a stolen intimate nude photo of anyone they are becoming a sexual molester. P articipating in a group molestation." Mary E Winstead, one of the actresses whose photos were stolen, also had a message for those who viewed them: "To those of you looking at photos I took with my husband years ago in the privacy of our home, hope you feel great about yourselves."
Mollie Hemingway says the scandal highlights our society's ongoing struggle with chivalry:
… I think that many people who freak out over suggestions that women avoid putting nude pics on the cloud or wear rape-prevention polish or maybe not dress at junior high school like your older sis dresses to go to a cocktail party are actually people who are trying to say reasonable things. They're acknowledging that male and female sexuality actually does need to be respected for its differences and that the average man is stronger than the average female, and as a result of all this, we need men to behave better for our civil society to keep functioning.
Naturally, some people are trying to find a way to exploit the women even further, all in the name of "art": a Los Angeles street artist has now announced that he will add the hacked photos of Jennifer Lawrence and Kate Upton to his upcoming show.
E! Online reports that the artist, known as XVALA, plans to print life-sized reproductions of the photos on canvas for his "No Delete" show at CACA's The Showroom in St. Petersburg, Florida.

According to the report, XVALA has been amassing "compromised" images of celebrities over the course of the past seven years as part of his "Fear Google" campaign, which appeared in public areas throughout Los Angeles and is meant to explore the loss of privacy in a world where every action leaves a digital footprint. XVALA reportedly explained his decision by saying, "In today's culture, everybody wants to know everything about everybody. An individual's privacy has become everyone else's business. It has become cash for cache."

Publicist Cory Allen issued a statement commending XVALA's work for helping to "strengthen the ongoing debate over privacy in the digital era" — because being complicit in the violation and abuse of these women is totally about contributing to a cultural dialogue, and not at all about profiting from a sex crime.
The Global Epidemic of Violence Against Children — UNICEF (United Nations Children's Fund) released a report based on the largest-ever compilation of data on violence against children. The report shows the "staggering extent of physical, sexual and emotional abuse" occurring against children in every country and community in the world.
Some disturbing figures from the report:
— Around 120 million girls under the age of 20 worldwide (about 1 in 10) have experienced forced intercourse or other forced sexual acts, and one in 3 ever-married adolescent girls aged 15 to 19 (84 million) have been victims of emotional, physical or sexual violence committed by their husbands or partners.
— One fifth of homicide victims globally are children and adolescents under the age of 20, resulting in about 95,000 deaths in 2012.
— Homicide is the leading cause of death among males between 10 and 19 years old in Panama, Venezuela, El Salvador, Trinidad and Tobago, Brazil, Guatemala and Colombia. Nigeria has the highest number of child homicides – 13,000. Among countries in Western Europe and North America, the United States has the highest homicide rate.
— Close to half of all adolescent girls aged 15 to 19 (around 126 million) believe a husband is justified in hitting his wife under certain circumstances. The proportion rises to 80 per cent or more in Afghanistan, Guinea, Jordan, Mali and Timor-Leste.
Quick Takes
• Ed Stetzer shares "20 Truths" from Mike Cosper's new book, The Stories We Tell.
• As Baptist21 notes, the "Battle for the Bible" started in the Garden of Eden and continues to today.
• Pascal-Emmanuel Gobry explains why so many Christians won't back down on gay marriage. (Hint: It's deeply woven into the 2,000-year-old ethic at the heart of our faith.)
• Earlier this week Joel Osteen's wife Victoria claimed that we should do good for ourselves, not for God. Ligon Duncan responds with a reflection on Victoria Osteen, the glory of God, and Reformed worship. And Albert Mohler explains why mere happiness cannot bear the weight of glory.
• Alison Whitely wonders, "Does Jesus want us to be rich? Or does Jesus want us to be poor?"
(For even more links, see the "Remainder Bin" at the end of this post.)
Featured TGC Articles
Let No Special Need Hinder the Spread of the Gospel | Sarah Eekhoff Zylstra
Those with intellectual or developmental disabilities can be a hidden minority in a congregation. But their need to hear the gospel is the same as anyone else's.
Fifty Shades, Twilight, And Teaching Young Women To Desire Abusers | Joe Carter
In an earlier era of fantasy stories, the goal of a hero was to protect a woman from evil by slaying the dragon. In many of today's fantasy stories, the hero is the dragon, whose mission is to seduce a woman by his evil.
Should I Attend A Same-Sex Wedding? | Matthew Hosier
Probably sooner than later, every Christian must decide whether or not you will attend a same-sex wedding.
Dear College Students, Read These Books | Matt Smethurst
Whether non-Christian, new Christian, or mature Christian, every college student should read these books.
4 Things Jesus Didn't Die For | Caleb Flores
Can you think of anything less American than grace?
Featured TGC Contributor Articles
A Christian Approach to "Nature vs. Nurture" | Justin Taylor
Christians often times buy into the simplistic categories of "nature vs. nurture." But if we want to be more biblical, we should recognize that there are more distinctions than this, based on creation, sin, and grace.
The Ninth Commandment is About Much More than Lying | Kevin DeYoung
In our digital age of pervasive punditry, instant analysis, and perpetual outrage, surely the breach of the ninth commandment is one of our besetting sins.
Startled By Our Sun-Drenched World of Grace | Trevin Wax
Last winter, thousands of kids were singing along to the Frozen soundtrack: "The cold never bothered me anyway." They were wrong. The winter was insufferable.
How church conflict escalates to the nuclear option | Ray Ortlund
Our friends at 9Marks provide this description of how conflict can escalate in a church.
A Prayer for Waiting on the Lord When Evil Seems to Win | Scotty Smith
It's easy to get worked up over the apparent success of those who bring harm to others—evildoers who even get rewarded for their madness. The recent beheadings is glaring and horrific example. How long, O Lord, before you send Jesus back to put all things right? When will Jesus return to finish making all things new?
A Gospeled Church | Jared C. Wilson
The gospel cannot puff us up. It cannot make us prideful. It cannot make us selfish. It cannot make us arrogant. It cannot make us rude. It cannot make us gossipy.
Coming Next Week at TGC
What Is the 'Abomination of Desolation'? | Dan Doriani
If a group of Christians sat down to list perplexing passages, it wouldn't take long for someone to mention Matthew 24:15-16.
Did John Calvin Believe in Free Will? | Matthew Barrett
The long-standing debate surrounding the doctrines of grace leave us open to the all-too common objection that we are just a bunch of robots. Is this what John Calvin argued?
Jesus Did More to Save Us than Die | Gavin Ortlund
The cross is the center of Jesus' saving work, but it is not the sum total of his saving work.
Upcoming Events
TGC New England Regional Conference: On October 3-4, the New England chapter will host its second conference in Boston, MA.
TGC Hawaii Regional Conference: On October 18-19, the Hawaii chapter will host its second conference in Kaneohe, HI on the theme, Living in the Overflow.
TGC Bay Area Regional Conference: On November 15th, the Bay Area chapter will host it's third conference in Walnut Creek, CA on the theme, Revival and Reformation.
2015 National Conference — Heading Home: A New Heaven and a New Earth (Registration info coming next week.)
Remainder Bin
Global Issues
Massachusetts Doctor Infected With Ebola In Liberia
CBS Boston
A third American doctor who tested positive for the Ebola virus in Liberia is a Massachusetts resident.
Ebola death toll passes 1,900, says WHO
BBC
More than 1,900 people have now died in West Africa's Ebola outbreak, the World Health Organization (WHO) says.
Gender Issues
U.S. evangelicals headed for showdown over gender roles
Michelle Boorstein, Washington Post
In recent decades, parts of American religion have been transformed by feminism, from women serving as rabbis to Catholic girls becoming altar servers. Now the heart of U.S. evangelicalism may be heading for a gender showdown.
Religious Liberty
Poll: Church Leaders Predict Repression Over Objections To Gay Coupling
Andrew Walker, The Federalist
The culture war is not somewhere out there anymore. It's knocking on your door, and next will be barging into your house.
Tennessee Supreme Court to hear faith healing case
Travis Loller, Associated Press
An East Tennessee woman convicted of child neglect in her daughter's cancer death is asking the state Supreme Court to declare that she was innocent when she relied on prayer to heal the girl.
Beards in Prison Hold Next Religion Test for Supreme Court
Adam Liptak, New York Times
The new case, to be argued on Oct. 7, the second day of the next term, concerns whether prison officials may prohibit Muslim inmates from growing the beards required by their faiths.
Sexuality Issues
LGBT Americans Report Lower Well-Being
Gary J. Gates, Gallup
Americans who identify as lesbian, gay, bisexual, or transgender (LGBT) report lower well-being than non-LGBT Americans. LGBT Americans have an average Well-Being Index score of 58, lower than non-LGBT adults' score of 62. Importantly, these differences hold true even after taking into account the effects of gender, age, race and ethnicity, educational attainment, state of residence, and population density.
Does Reddit still have a child porn problem?
Caitlin Dewey, Washington Post
Perhaps the bottom line is that there's always a dark side to what Reddit glibly terms "free speech places" online. Maroney, sadly, is not the only victim — nor is her ordeal over.
Marriage Issues
Utah Polygamy Law Partially Struck Down By Federal Judge Following 'Sister Wives' Lawsuit
Mark Hanrahan, International Business Times
A federal judge has struck down part of Utah's anti-polygamy law, following a lawsuit brought by the family featured in the reality TV show "Sister Wives."
Federal Judge, Bucking Trend, Affirms Ban on Same-Sex Marriages in Louisiana
Campell Robertson, New York Times
A federal judge here upheld the state's ban on same-sex marriage on Wednesday, going against what had been a unanimous trend of federal court decisions striking down such bans since the Supreme Court ruled on the matter last year.
Race and Ethnicity Issues
'Deadly force' lab finds racial disparities in shootings
Eric Sorensen, WSU News
Participants in an innovative Washington State University study of deadly force were more likely to feel threatened in scenarios involving black people. But when it came time to shoot, participants were biased in favor of black suspects, taking longer to pull the trigger against them than against armed white or Hispanic suspects.
Ferguson shooting: US Justice Department to probe for discriminatory policing
Noelle Swan, Christian Science Monitor
US Department of Justice to announce investigation into patterns of civil rights violations in policing in Ferguson, Mo., and other St. Louis counties, including use of excessive force and racial profiling.
Faith and Work
What Are the Historical Practices of Christians in the Workplace?
Timothy West, Institute for Faith, Work, and Economics
We have forgotten the sacred rhythms of work, going back to and beyond the founding of this nation. Sacred work rhythms which Christians have long embraced and have passed along down through the centuries.
Just War
ISIS terror threat gives impetus to 'just war,' strategists say
David Roach, Baptist Press
With ISIS beheading a second American journalist and controlling a large section of Iraq and Syria, analysts say military action against the terrorist group aligns with traditional just war principles.
Bioethics
The Abortion Industry's 'War' on Rural Women
Mailee Smith, National Review Online
Women without access to a doctor face real dangers when they take RU-486.
Federal judge strikes down key part of Texas abortion law as unconstitutional
Chelsea J. Carter, CNN
A federal judge ruled Friday it is unconstitutional to force abortion clinics to become surgical centers in the state of Texas, effectively throwing out a key component of an anti-abortion law that would have forced the closure of a number of facilities.
Why the Abortion Rate Is Declining
Chuck Donovan, The Daily Signal
Over the most recent decade for which data are available (2001–2011), the overall U.S. abortion rate, calculated as the annual number of abortions per 1,000 women of childbearing age (15 to 44), has dropped, continuing a trend that first appeared in 1980.
The Dawn of the Post-Clinic Abortion
Emily Bazelon, New York Times
Almost 40 percent of the world's population lives in countries, primarily in Latin America, Africa, Asia and the Persian Gulf, where abortion is either banned or severely restricted.
Why Do Many Pro-Life Catholics Vote Democrat?
Napp Nazworth, Christian Post
Forty-three percent of [pro-welfare/pro-life] Catholics believed a pro-choice Democratic candidate was pro-life, which was much higher than the rate of misperception among other Catholics. Hussey described the misperception as a psychological coping strategy to deal with the cognitive dissonance that results from being PW/PL. "Pro-life, pro-welfare Catholics generally seem to deal with this dissonance by projecting their church's [views on abortion], which also happens to be their own view … onto their candidate of choice," Hussey said during her panel presentation.
A death by suicide every 40 seconds, says WHO
BBC
Somebody dies by taking their own life every 40 seconds, according to a significant report by the World Health Organization (WHO).
Family Issues
We Cannot Afford To View Children As Commodities
Allison Kieselowsky, The Federalist
Here's how to think about the new figure claiming children cost their parents a quarter-million to raise.
Europe stands strong for traditional definition of marriage
Roger Kiska and Joseph La Rue, Washington Times
A court decision issued last month about same-sex marriage received almost no news coverage in the United States, yet the decision could have significant implications when the U.S. Supreme Court decides whether the Constitution requires it.
Motherhood on Campus and at Work
Claire Lehmann, Family Studies
Mothers do not need to be worshipped as life-affirming nurturers. We just need to be able to do our work properly.
Why It's Wrong To Equate A Man's Worth With His Career
Rachel Lu, The Federalist
How to legitimize the at-home dad without pretending men and women are interchangeable.
Persecution and Global Christianity
Many religions heavily concentrated in one or two countries
Conrad Hackett and Joseph Naylor, Pew Research Center
While Christians and Muslims are more widely distributed around the world, the other groups have a majority of their populations in just one or two nations, according to 2010 estimates from our Global Religious Landscape report.
Rape and Sexual Slavery Inside an ISIS Prison
Ford Sypher, The Daily Beast
Held by the terror group, women and girls as young as 14 who are not sold as wives are subjected to rape and torture. One woman is trying to buy their freedom—but time is running out.
Poverty
14 Percent of Americans Are Food Insecure: What that Really Means
Rachel Sheffield, The Daily Signal
More than 14 percent of American households are "food insecure," according to the U.S. Department of Agriculture's annual "Household Food Security" report. But does this mean, as media reports have suggested in the past, these households are experiencing "pangs of chronic hunger?
Religion and Culture
Are TED Talks the New Sermon?
Micahael Toy, Second Nature
Are TED talks the successful secularization of sermons? Successful secularization involves moving beyond the theological reasoning and deals with effects and end goals. In order to answer the above question we must first examine the aims and goals of the sermon in terms of effect.
Opposing Views
Let's Stop Idealizing the Home-Cooked Family Dinner
Amanda Marcotte, Slate
In recent years, the home-cooked meal has increasingly been offered up as the solution to our country's burgeoning nutrition-related health problems of heart disease and diabetes. But while home-cooked meals are typically healthier than restaurant food, sociologists Sarah Bowen, Sinikka Elliott, and Joslyn Brenton from North Carolina State University argue that the stress that cooking puts on people, particularly women, may not be worth the trade-off.