God has anchored my soul to the firm hope I have in Jesus, and I am praying for more days. Not selfishly, though. The truth is these days are pretty tough. But I thank God each morning for another day of seeing him in me, and showing him to others. I ask for more days to give him glory here on earth, and to show Jesus as best I can to you.
— Ben Ellis, August 20, 2016
On September 7, 2016, 400 high school students from Christ Presbyterian Academy in Nashville, along with their teachers and administrators, loaded into buses and cars and drove two miles to the home of Ben Ellis, a Bible and Latin teacher in the late stages of an aggressive cancer.
The students and faculty poured out of the buses and onto his lawn, and sang worship songs. With his window open, Ben leaned forward into view and sang along. A friend took a short video of Ben and the kids singing, and that video made its way around to a few friends and family until one shared it with country singer Tim McGraw, who posted it on his Facebook page, where the video went viral. At the time of this writing, the video has been viewed more than 32 million times, and has been featured on CNN, "Good Morning America," Fox News, The Telegraph, and other news agencies all around the world.
Shortly before the students came to sing with Ben, he asked God for more days because he wanted as many opportunities as possible to show the love of Jesus through his suffering. As Ben learned of the video's reach, he wrote in his CaringBridge journal:
Remember my prayer request [for more days] from my post on August 20? God has blown the doors off of this prayer request! This is far beyond our wildest, biggest dreams. I have never felt so weak, but God is strong in me. More days, more glory to him, more people seeing Jesus, more people coming to know Jesus. What an amazing answer to prayer.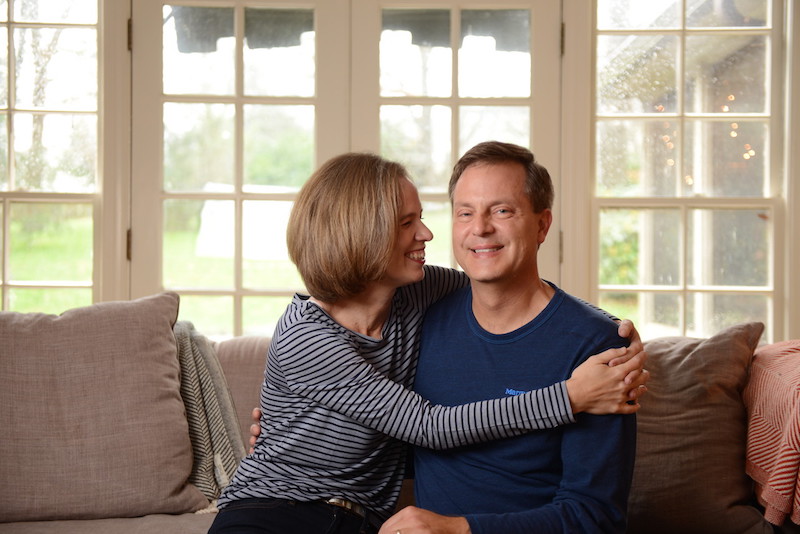 Whole-Life Journey
Ben's cancer came to light just before Christmas last year. He noticed he was having trouble swallowing. His wife, Shelley, a doctor, immediately felt concern about what the tests soon revealed—a tumor was obstructing his esophagus.
I learned about the cancer the same way many of Ben and Shelley's closest friends did—from Ben himself. He called me to calmly explain he had advanced esophageal cancer, that people with his diagnosis tend to live between six and eighteen months, and that his prayer was to show people a picture of the love of Jesus through both his living and his dying. Then he asked if I would join him in that prayer and mission—which is why I'm writing this article.
When a person is diagnosed with a terminal illness, it can be easy to sentimentalize what's happening by dressing his suffering in spiritual-sounding platitudes that try to put a sunny spin on an overcast reality.
From the beginning of his bout with cancer, Ben had little use for sentimentality. He didn't need it because he had something better—hope. Confident hope. The sort of hope that made him a source of strength to his friends who, themselves, were struggling as they grieved the prospect of losing someone they loved. Ben comforted us in our sorrow with a steady hand and an unwavering faith. And Ben trusted God to care for him.
One of the ways Ben sought to show Jesus to others was by allowing people to witness his journey through cancer in real time. He made public his progress and his setbacks. One month after his diagnosis, he wrote:
I must trust [God] with all my heart. It is much easier for me than to begin to try to lean on my own understanding. This cancer thing is beyond understanding. Cancer and its treatment is often called a "journey." I prefer to think that my whole life is a journey, the perfect one that God planned for me before I took my first breath. This cancer isn't a new journey; it's the same one I've been on for almost 50 years. This isn't a detour. It is God's perfect path. I don't really understand, but I do trust.
Ben brought us along on this stage of his journey. He told us about what living with cancer was like. He told us how after his diagnosis, the rhythm of his family's life changed. Days quickly filled with doctor appointments, and schedules began to revolve around them—lots of doctors running lots of tests and mapping out lots of possible approaches.
He told us about chemotherapy and radiation treatments—what they involved and how they felt. I had the honor of driving Ben to some of these appointments and sitting with him while he endured that day's round of chemo. I was one of many who did this with Ben, and he told each one of us that he loved how the Lord was using his illness to give him time to sit with his friends—people he loved.
He told us about how he missed eating solid food. And after the radiation shrank the tumor a little, he told us about every bite of solid food he swallowed—scrambled eggs, lasagna, part of a scone.
Ben kept his humor, but it was never irreverent. It was playful. He told us about the kindergarten boy who put a hand on his shoulder and prayed, "Dear God, please help this poor old man get better." To this, Ben said, "Amen."
He told us about the days he felt strong and encouraged, and the days he felt weak and discouraged. But Ben always did it as a man whose hope gave him the strength to be honest.
Earlier in the summer, Shelley shared from her experience as well, poignantly reminding us this was her cancer too. She wrote:
Jesus is so kind to us daily, often through the words, actions, and constant and overwhelming love of many of you dear ones, and I'm thankful and grateful. Right now Ben is doing well. It is, at times, easy to not even think about it for a few moments. But I know it's right there, and will potentially roar back when we least expect it. And I know that will again likely be very rough. But I'm thankful beyond words for these current calm and hopeful days in the midst of this journey. I rest securely in the hope that God will continue to do the kindest and the best thing for us.
Bound for the Promised Land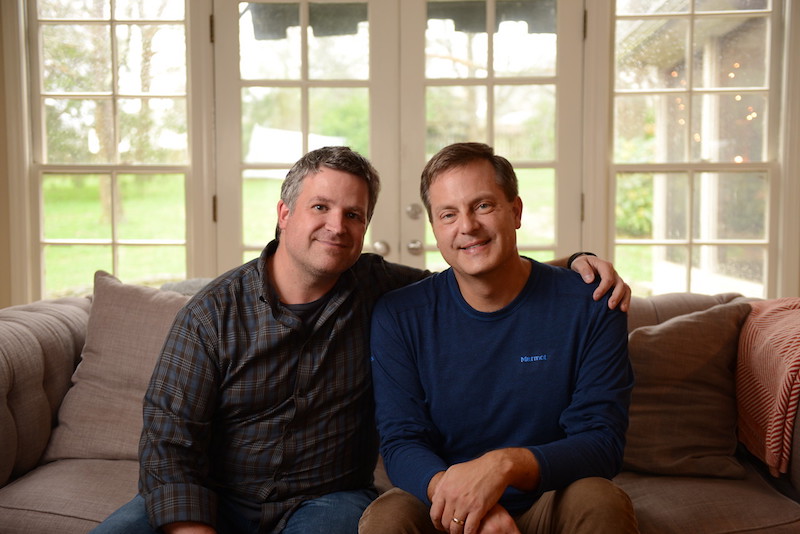 Ben loved to sing songs of worship. Even more, he loved worshiping with others. On July 7, Ben hosted a hymn-sing in the chapel of the school where he taught. More than 300 of us crammed into that room and sang hymns together, with Ben right there in the middle.
A few times that night, Ben would come to the microphone and talk a little about how he was doing, how much he loved each one of us, and how his hope was anchored in Jesus. He was tending to the hearts in the room. In the middle of that hymn-sing, Ben gave us an update on his condition, which included a word on how he was doing spiritually. He concluded: "So, it is not well with my body. But it is well with my soul." At this, he went back to his seat, and we sang about peace like a river attending our way where sorrows, like sea billows, roll. His eyes were closed. His hands raised.
After the hymn-sing, Ben wrote to those who had gathered,
My favorite moment was as we stood to sing the last song, "On Jordan's Stormy Banks." The chorus repeats "I am bound, I am bound, I am bound for the Promised Land." I felt that we are all traveling together. I felt both meanings of the word "bound," that we are headed for a destination, but also that we are tied together. During that hymn I felt bound together in community. I have never felt alone during this cancer journey, but this was a different feeling. I think I usually see myself as traveling my own path, with lots of people behind me, beside me, surrounding me; but [I've thought of you as] people who will have to take an off-ramp before I complete the journey on my own. Thursday I felt that we are all on the same journey. We are marching together to the Promised Land. You are not sending me off to join me later, but you are destined for Jesus's arms just like I am. Such a beautiful picture of a spiritual reality that is usually hard to grasp.
This was Ben. He was always looking for opportunities to give a reason for the hope within him. And whenever possible, he sang.
'We Didn't Serenade Him'
The student body singing in Ben's yard was an event that came together quickly. In a letter to parents, the high school principal wrote, "Over the course of last night and into this morning, three separate and unrelated people approached me saying that while praying they received a vision of the high school students and faculty singing praises on the front lawn of the home of Ben Ellis, our Latin teacher battling cancer and who loves a good hymn-sing. So, we loaded the buses and cars and went."
Media outlets picked up the story and described it as students serenading their teacher. When "Good Morning America" asked Ben's high school-aged daughter Betsey (on live TV) to describe her reaction, she said:
We didn't necessarily serenade him. We got to worship with him. And especially because of how important worship has been for my dad and our family through this whole journey, it was amazing and special to get to worship with him again.
And that's exactly what the video, shot from inside Ben's bedroom, shows. The video opens with Ben, gaunt and smiling, as he looks out his window. Then his wife, Shelley, moves into the frame and rests her head on his right shoulder. A chorus of strong, youthful voices filters into the room, but through their singing one voice rises distinct from all the others—Ben's. In halted, short breaths, he sings of the love of Christ. He sings of the comfort of the Holy Spirit. He sings words that welcome God's presence.
He sings.
More Days, More Glory
In the early morning hours of September 16, 2016, Ben Ellis passed peacefully from this life into the next.
We who remain here on Jordan's stormy banks are left to sort out the effect of Ben's time with us. Sentimental notions about how he's now in a better place, resting in his great reward, singing with the angels, don't offer near the substance his life and memory warrant.
Yes, we trust he's with Jesus now, and we believe his suffering is over. We embrace all of that and more with hope-filled, grieving hearts. But when Ben asked God for "more days, more glory to him, more people seeing Jesus, more people coming to know Jesus," it would be a near-sighted mistake to assume these days after his passing aren't included in God's answer to Ben's prayer. These too are days where Ben's life will bear witness to the love of Christ and bring glory to God. These are the days in which we marvel and wonder at the hope in him. These are the days we hold up to the light and examine the hope in us as well.
And as we do, Ben ventures on ahead, no doubt singing as he goes.