Editors' note:
The weekly TGCvocations column asks practitioners about their jobs and how they integrate their faith and work. Interviews are condensed.
Kaileigh Mobbs is a wife to Jonathan and a mother to Judah and Coraleigh. She lives in Little Rock, Arkansas, and attends Midtown Baptist Church. She works as a full-time nurse in a surgical/trauma intensive care unit.
---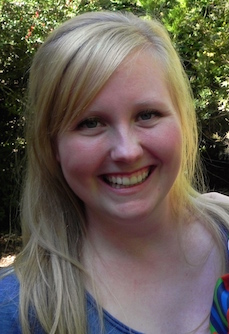 How do you describe your work?
As a surgical trauma nurse, I can have patients for observation or patients who are very sick. In my unit, we take care of anything from head injuries to broken bones to car accidents. My work can sometimes be intensive with a sedated patient who needs total care, but other times my patients are coherent, which enables me to get to know them on a more personal level.
As an image-bearer of God, how does your work reflect some aspect of God's work?
On a basic level, I am a servant to my patients, meeting their physical and emotional needs. Sometimes I do such simple tasks as getting water for them or feeding them dinner. But other times I am given the opportunity to wash their feet like Jesus in the most literal sense by washing their hair, bathing them, or cleaning up their messes. I take care of people from varying circumstances and walks of life.
As a nurse, I am obligated to care for people regardless of how they came into my care. Standard of care doesn't change just because my patient is injured breaking the law. God doesn't treat us as we deserve, nor can I when I am treating my patients.
How does your work give you a unique vantage point into the brokenness of the world?
This question is hard for me to answer specifically because every aspect of my work is directly affected by the brokenness of this world. One simple mistake—anything from drinking and driving to not taking care of yourself—can land a person in my care. I take care of people who are living examples of this fallen world.
Jesus commands us to "love our neighbors as ourselves." How does your work function as an opportunity to love and serve others?
I try to take care of every patient in the same way. When I care for a patient I want to provide him or her with the same level of care regardless of circumstances. Sometimes I have patients who are concerned with being a bother, and I don't want anyone to ever feel like I am inconvenienced by them. One of the primary ways I love my patients is by helping them know that I am eager to serve them, because that's what I am there to do.