Editors' note:
The weekly TGCvocations column asks practitioners about their jobs and how they integrate their faith and work. Interviews are condensed.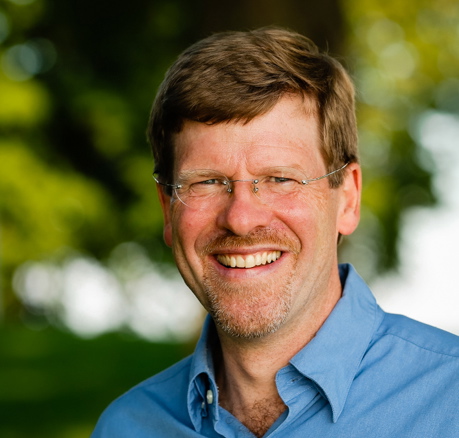 Gregory W. Carmer serves as the dean of Christian life and theologian in residence at Gordon College in Wenham, Massachusetts. He also directs the Christian Vocation Institute, a collection of programs, including the Elijah Project, which helps students explore the theological underpinnings and practical out-workings of vocation. Prior to assuming his current responsibilities, he served as the dean of chapel, and director of service-learning and missions. He was mentored into campus ministry while serving on staff with the Coalition for Christian Outreach in Pittsburgh, Pennsylvania, from 1986 to 1990. Greg holds a MA and PhD in philosophical theology from Boston College; his dissertation focused on theological rationality and the philosophy of science. He is also a graduate of Spring Arbor College. In early evening hours, he may frequently be found strolling along the Atlantic shore of Beverly, Massachusetts, with his wife, Laura.
---
How do you describe your work?
I spend about a quarter of my time working directly with a small group of honors students in a program called The Elijah Project, in which they consider issues like vocation, identity, and responsibility. I also run a weekly lecture series, Convocation, on Fridays. The rest of my time is spent working with faculty, as we grapple with what it means for faith to deeply influence our scholarship and teaching in ways that go beyond the mere delivery of content to our students.
How do you integrate vocational development into the students' learning?
Sometimes we do it quite explicitly. For example, in their first year, students take a course called "The Great Conversation," which touches on issues of calling and vocation. As they progress in their studies, though, it frames their studies in a less obvious, but nonetheless powerful way. We always want our students to be asking questions about opportunity and responsibility, wisdom and discernment, and engagement and service.
As a practical matter, our students do summer internships to their academic learning with their vocational exploration. Last summer, for example, one student did art therapy in Niger, another worked in Mississippi doing rural development, and another spent time in Romania working with youth in a community development organization.
How does your work give you a unique vantage point into the brokenness of the world?
At a micro level, I see it in the lives of individual students. Even academically sharp and competitive students are often wrestling with big things personally—broken relationships, latent eating disorders, mild mental health issues, and physical illnesses.
At a macro level, I see it in the world into which our students enter. This generation of students are entering a world full of potential but also racked with enormous challenges and brokenness. It will be up to them to form creative responses to massive environmental degradation, escalating class divisions, radicalized religion and dysfunctional government, in addition to sorting through ethical concerns related to advances in genetic medicine and human-machine hybridization and sharing of common global resources.
In the middle of those two levels, I also see the brokenness in the university system itself. Rather than being a place that holds things together—that is, a university—we too often work in silos, creating a structural impediment to students seeking to gain a clear and coherent sense of who they are and what the world is about. We too often ask them to master content separately without rewarding integrative thinking.
How do you see your work reflecting the work that God is doing in the world?
I seek to participate in cultural development by restoring and co-creating, as well as healing what's broken and confronting distortions. I also want to be a hopeful witness to a different reality and future, so that my students better understand their world, imagine how they might connect with it, and be liberated from any wrong belief patterns that may limit their experience of God's grace. I've actually found that most students of this generation want meaningful work. And they have a diffused sense of "doing good" that isn't limited to faith-based nonprofits. These are encouraging developments to me.