In late March, the news media jumped all over a statement from Secretary of State Antony Blinken.
"Human rights are also co-equal; there is no hierarchy that makes some rights more important than others," Blinken said at a press conference. Then he took a shot at the Trump administration: "Past unbalanced statements that suggest such a hierarchy, including those offered by a recently disbanded State Department advisory committee, do not represent a guiding document for this administration. At my confirmation hearing, I promised that the Biden-Harris administration would repudiate those unbalanced views. We do so decisively today."
He didn't come right out and say it, but the news media knew what he was talking about. The advisory committee, pulled together by former vice president Mike Pence, didn't prioritize religious liberty but did point out that it was prominent among the founder's "unalienable rights."
"Blinken blasts the Trump administration's 'unbalanced' emphasis on religious liberty over other human rights," USA Today reported. "State Dept. Reverses Trump Policies on Reproductive and Religious Freedoms," read the New York Times headline.
"In a sharp rebuke to Trump-era policies, Secretary of State Antony Blinken on Tuesday formally scrapped a blueprint championed by his predecessor to limit U.S. promotion of human rights abroad to causes favored by conservatives like religious freedom and property matters while dismissing reproductive and LGBTQ rights," AP wrote.
Religious-freedom advocates heard the same message the news media did. The Hudson Institute's Nina Shea called it "telling."
"Declaring that 'there is no hierarchy that makes some rights more important than others,' he took a line from the Clinton administration, which used it to argue against the International Religious Freedom Act (IRFA) in 1998," she wrote for National Review.
But even though the Clinton administration and the State Department opposed it until just before the vote, IRFA did pass—both contentiously and unanimously.
For the past 23 years, the office it created has been tracking religious-freedom abuses across the globe. Its reports are used not just by American diplomats, but by foreign governments. It is a major reason we know about Uighur Muslims in China labor camps, Christians in North Korean prisons, and missing Yazidi girls in Iraq. And by shining a light on religious abuses, IRFA also paved the way for other human-rights campaigns and legislation.
So why is international religious freedom still getting pushed around?
Exporting Religious Freedom
Religious freedom has always been one of America's favorite things, from the Pilgrims to the First Amendment to a spate of religious-freedom wins at the Supreme Court in the past few years. Today, the New World reports fewer government and social restrictions on religion than any other region.
Today, the New World reports fewer government and social restrictions on religion than any other region.
But America didn't always export that freedom. Before World War II, she mostly kept to herself. Afterward, as she came into her own, President Franklin Roosevelt cemented her status as a world power by leading the formation of the United Nations. Three years later, his wife Eleanor spearheaded the Universal Declaration of Human Rights, which included freedom to believe, practice, and change one's religion.
But pure idealism always runs into practical reality. The U.S. spent the next four and a half decades staring down the U.S.S.R. While some Christians were worried about believers behind the Iron Curtain—Brother Andrew published God's Smuggler in 1964 and Richard Wurmbrand published Tortured for Christ in 1967—they were also worried about the Berlin Wall, nuclear missiles, and bomb shelters. And many Christians in the U.S. were unaware of the persecution altogether.
When the Soviet Union collapsed in 1991, travel and communication suddenly increased. As the number of Baptists and Pentecostals and Methodists grew around the world, their spokespeople became a resource for Congress.
"[R]eligious groups are viewed by committee members as the key source of information (independent of the administration) on conditions inside strategic countries," wrote researcher Allen Hertzke in his 1988 book, Representing God in Washington: The Role of Religious Lobbies in the American Polity. "Said one House Foreign Affairs staff member: 'They [church groups] are useful. . . . They have religious networks that we don't have."
The religious lobbyists were helping their representatives know what was going on—with governments, economies, and human rights. But it was harder to know what to do about it.
Who Will Figure It Out?
By the mid-1980s, John Hanford was on his third career path. While in college, he'd worked hard to get into top law and business schools. But increasingly, he'd been drawn to vocational ministry.
"When I sat down and told my dad I wasn't going to business school, I literally broke in two the pencil in I had in my hands from the tension I felt of disappointing him," he said.
Hanford knew his dad well. "That's the last thing I'd ever do," his dad told him. "In fact, I'd even go into politics before I'd go into ministry."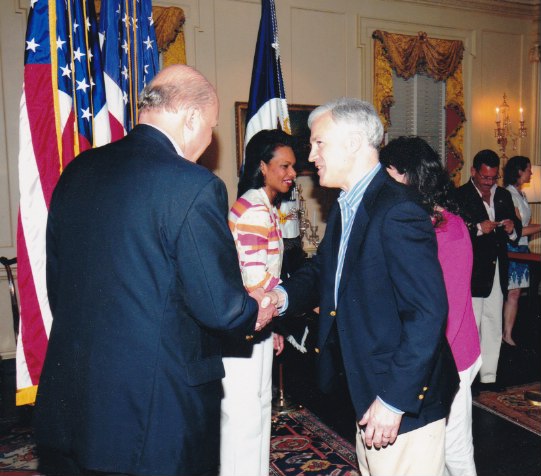 Despite his reservations, Hanford's dad supported his pivot to Plan B, which was an MDiv from Gordon-Conwell Theological Seminary. (He even stayed supportive when his son later combined both "bottom of the barrel" options into one career.)
"After seminary, I was very blessed to work in a mostly blue-collar church in Virginia, with a brilliant pastor no one had ever heard of named Tim Keller," Hanford said with a laugh. "I had the joy of living with the Keller family, and it was a phenomenal experience learning from their example."
Eventually, Hanford sought Keller's counsel on a new sense of calling he was wrestling with—Plan C. He wondered if he could find a way to work through the U.S. government to champion religious freedom around the world.
"I remember being impressed—it was a terrific ambition and idea," Keller told TGC. "It wasn't going to be easy, but . . . I thought he had as good a chance as anyone to do it."
One reason for Keller's confidence was Hanford's aunt and uncle, Elizabeth and Bob Dole. But Hanford was determined not to use those connections. "I told my aunt I didn't want any help," said Hanford, "because if this was the right thing for me to do, I wanted God to open the door."
Opening the Door
Hanford moved to D.C. in the mid-1980s and spent months having coffee with people in the White House, State Department, and Congress.
His goal wasn't to publicize religious-freedom issues—groups like Open Doors were already doing that. Instead, he was looking for an effective way to tackle problems directly and to intervene through the established diplomatic channels that exist with every country.
His sources encouraged him to base his work in Congress, and Hanford eventually approached Senator Richard Lugar—a Republican from Indiana who had chaired the Foreign Relations Committee. Lugar said he'd give him a six-month trial.
"We had some early success," Hanford said. Some substantial success—including a pledge from the Soviet Union to release more than 200 religious prisoners and to establish new policies that would grant greater religious freedom.
Hanford got to keep his desk in Lugar's office. After a while, his work attracted a couple of other like-minded staffers. One was Will Inboden, who began doing what Hanford was doing in the office of Democratic Senator Sam Nunn. Another was Laura Bryant, just coming off a stint acting as human rights officer at the American embassy in Romania.
At their first meeting, "I grilled John on everything from how he thought Christians should be involved in politics to how his faith worked itself out," she said. She loved how Hanford didn't seek the spotlight, how he'd built good relationships with others, how he prayed consistently about how to do the work. "When he asked me to consider focusing with him and a few others on religious-freedom work, I was so excited I felt like I'd been proposed to."
But like a marriage, the daily work was a lot harder than the proposal.
Afflicted, But Not Crushed
It isn't easy to keep people's attention on a problem that's far away—even if it's as troubling as someone being tortured or imprisoned for their beliefs. Even more difficult is verifying what's happening on the ground, deciphering how the government in that country functions, and figuring out a strategy for change that involves American senators, representatives, or State Department officials.
"It takes an enormous amount of time," Hanford said. "You're trying to influence a country halfway around the world to change their laws or let someone who has converted out of a death sentence. That's a huge challenge."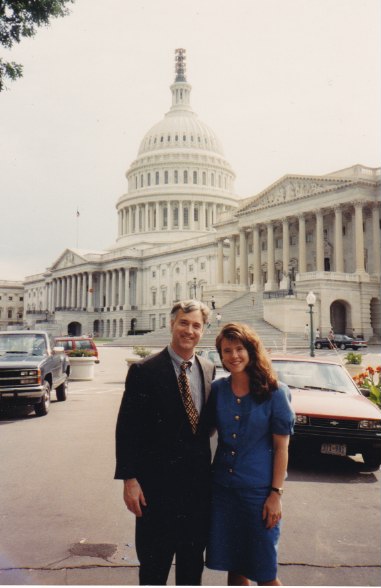 There were thrilling successes: for example, in 1990, three young men in Egypt were arrested for converting to Christianity and sharing their faith. They were beaten, hung from their arms, burned with cigarettes, tortured with electric shock, and denied food. Twice Egyptian judges found them innocent, but they were quickly rearrested for showing "contempt for Islam" and "threatening the unity of the country." Hanford organized repeated appeals by multiple senators, then by vice president Dan Quayle, then by president George H. W. Bush with Egyptian president Hosni Mubarak. After 10 months in prison, they were released.
But there were also heartbreaking setbacks: when Hanford learned of the imminent execution of an Iranian pastor, he was able to work through an Iranian official at the United Nations to get it stayed. Six months later, determined to continue preaching rather than flee abroad to safety, the pastor was kidnapped and tortured to death.
When the Soviet Duma passed a law in 1993 severely restricting religious freedom, Hanford gathered 170 senators and members of Congress on a letter to president Boris Yeltsin. Yeltsin vetoed the law. But four years later the Duma again passed a restrictive law, and despite another Congress-wide effort that helped secure an initial veto, Yeltsin signed it into law.
Persecuted, But Not Forsaken
Still, Hanford and his colleagues kept at it, buoyed by some hard-won victories overseas and rising interest at home.
In 1994, Republicans—supported by the Christian Coalition (the No. 7 most powerful lobbying group in 1997), Focus on the Family, the Family Research Council (FRC), and Concerned Women of America—swept the midterm elections, picking up the majority in the House of Representatives and solidifying their lead in the Senate. They kept both majorities in the 1996 election. With both political interest and votes, things began to heat up.
The National Association of Evangelicals released a statement calling the government to help persecuted Christians overseas. House representative Chris Smith held committee hearings on the persecution of Christians and Jews. Christianity Today ran a cover story on "the suffering church." The World Evangelical Alliance initiated a National Day of Prayer for the Persecuted Church. The House and Senate called on President Bill Clinton to create an advisory committee on religious freedom, and he did. In 1997, FRC president Gary Bauer testified about China's persecution of Christians at the House Ways and Means Committee.
Then, in May 1997, Representative Frank Wolf and Senator Arlen Specter introduced the Freedom from Religious Persecution Act.
FRPA to IRFA
Wolf was a Virginian elected to Congress on issues of economics and transportation. But a few years in, he took a trip to see the famine in Ethiopia, followed by a trip to Romania where Christians passed him secret notes asking for help. ("My son is in prison." "My husband has disappeared.") Wolf, a believer, couldn't look away.
He got the United States to drop its favorable trading terms with the communist dictatorship in Romania. Then he started in on China's forced abortions and religious persecution. His Freedom from Religious Persecution Act followed suit, focusing on halting egregious actions—"widespread and ongoing abduction, enslavement, killing, imprisonment, forced mass resettlement, rape, or crucifixion or other forms of torture"—performed against Christians and other minority religions.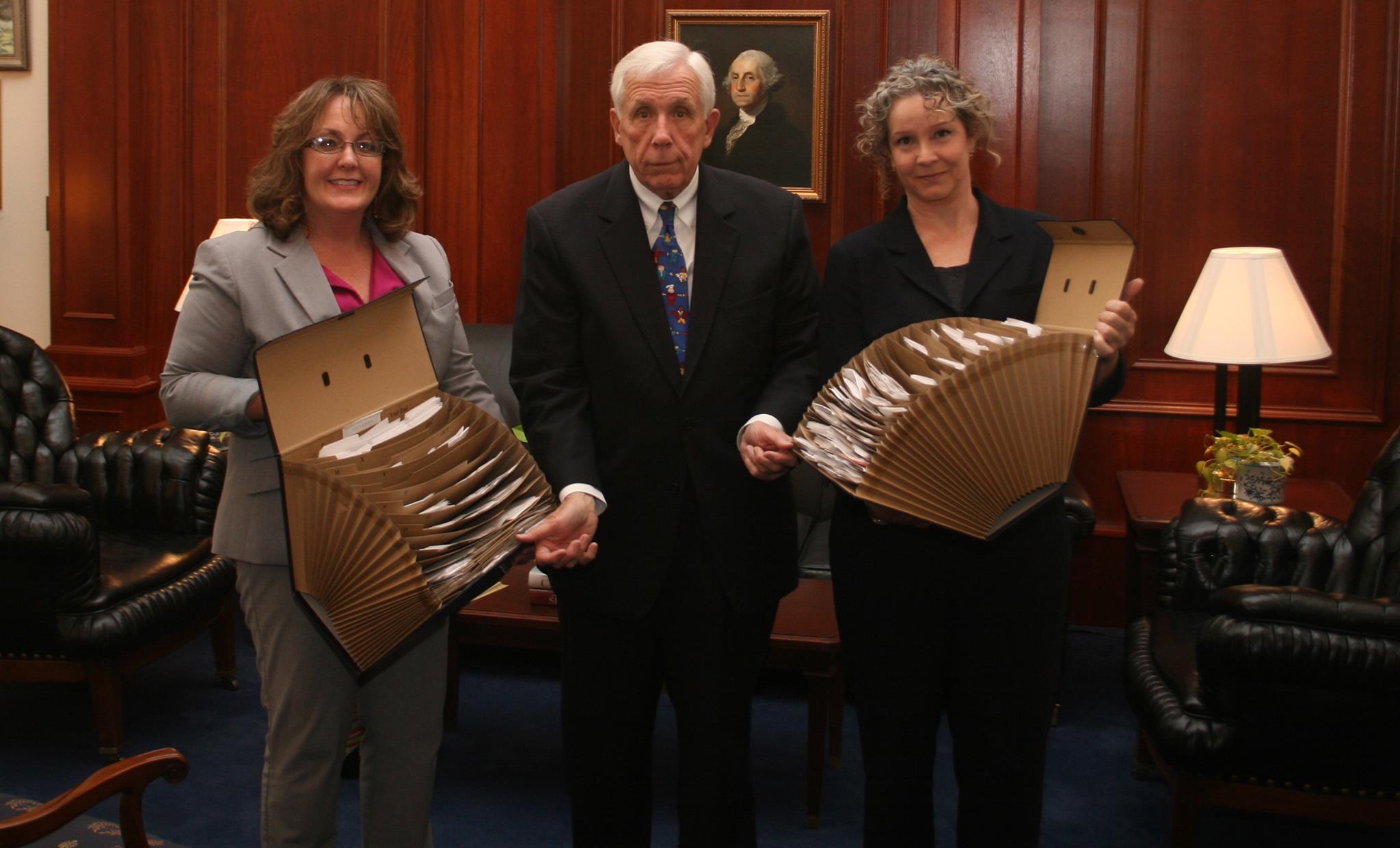 Here's how it would work: a director on the White House staff would decide which countries were guilty of those types of intense persecution. That finding would trigger automatic economic sanctions and cut off foreign assistance to nations and entities carrying out the persecution—unless the president halted them with a waiver.
The vibe was all-or-nothing, and many cheered it for taking persecution seriously. But some found it both too tough (automatic sanctions were the only response) and not tough enough (it only addressed the worst offenders).
President Clinton bluntly told evangelical leaders that the automatic sanctions would put "an enormous amount of pressure in the bowels of the bureaucracy to fudge the finding." Secretary of State Madeline Albright said the bill would create "an artificial hierarchy among human rights" and "establish a new and unneeded bureaucracy and deprive U.S. officials of the flexibility required to protect the overall foreign policy interests of the United States."
The Wolf-Specter bill didn't get much traction in 1997. After some changes in committee, it passed the House 375 to 41 in May 1998—then died in the Senate.
Meanwhile, Hanford and his team were concerned that the all-or-nothing approach would limit the reach of the Wolf bill to only one or two countries. So Hanford, Bryant, and Inboden wrote another bill, introduced in March 1998 by Senators Don Nickles and Joe Lieberman, called the International Religious Freedom Act (IRFA).
The cornerstone of IRFA was the Ambassador at Large for International Religious Freedom, a high-level diplomat who could negotiate on behalf of the U.S. government. An annual report would cover the status of religious freedom in each country, requiring embassies to investigate and report back on what they had done to promote religious freedom that year. A commission would provide independent policy recommendations.
But the key underlying structure was the process for designating "countries of particular concern," which required an annual decision as to whether a country had reached the threshold for gross violations of religious freedom. If a country reached the list, it would trigger a series of negotiation and actions, including sanctions.
"As we researched how to create the greatest incentive for change, the one place we found was most effective in using sanctions was in trade laws," Bryant said. "Those laws use a tit-for-tat, step-by-step process that has an end date. So we used that pattern."
The authors also pulled a model from trade law that had never been tried in human rights law: "if you could reach a binding agreement with another country to reverse the violations, then no sanctions would be imposed," she said. "It's the ideal outcome—securing meaningful change for oppressed believers on the ground. We were hopeful, but we didn't know if it would work."
Last Minute Vote
There were two days left in the 105th Congress when IRFA came up for a Senate vote.
"It was the last substantive vote of that Congress," Hanford said. "We were still negotiating with opposing Democrats until hours before."
The holdout Democrats finally came on board, and the bill passed the Senate 98-0. Then it raced over to the House. With no time to reconcile the two bills in a compromise, which is what usually happens when similar bills pass the House and Senate separately, Wolf took one for the team.
He accepted an amendment that substituted IRFA in its entirety for his bill. It passed the House unanimously (on the same day it approved Clinton's impeachment inquiry).
"Had the legislation swept through Congress more easily, its impact would not have been as dramatic," religious-freedom expert Allen Hertzke told Pew in 2006. "Because there were such deep divisions, partisans continually groped for the proper solution. If the process had been less dramatic, there might have been a more mixed vote. As it was, the contentiousness led to the last-minute passage of the legislation in the waning days of the congressional session in 1998."
"God used all the pieces—even the bad—to move things along," Hanford said. "It's a testimony to God's mercy."
Did It Work?
A year and a half after IRFA passed, Hanford asked Bryant to marry him (and she was just as excited as when he'd asked her to work on religious-freedom issues).
"Writing legislation can be romantic," he told Democratic Senator Barbara Boxer during his confirmation hearing in 2002. He was stepping into the job he'd made up—Ambassador at Large for International Religious Freedom.
"Our office was tiny and marginalized, and the person we were connected with at the State Department was hostile to the issue," Hanford said. He negotiated for more staff, then worked on building out the list of Countries of Particular Concern (CPCs)—and keeping countries off it.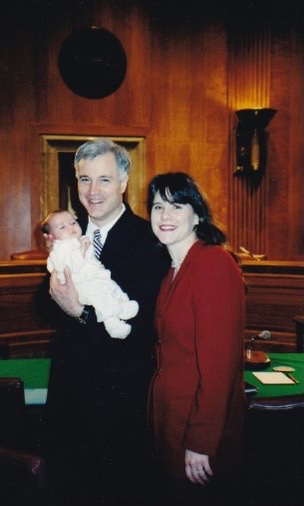 The process is long and complex. You have to make multiple trips overseas for dozens of meetings with government officials and religious leaders. You need to sort through a lot—the atrocities on the ground, the denials, the vague answers—to get to the facts. You work through long, difficult negotiations on what needs to change, then you follow up, then you follow up after that. You take the issue up the chain of command, both in the persecuting country and back at the State Department. If necessary, you persuade the Secretary of State to add a country to the CPC list, spend months negotiating a binding agreement or sanctions, and then work just as hard to persuade them to make substantial improvements so they can get off the list.
Sometimes it works. Vietnam was designated a CPC in 2003 for closing hundreds of churches, forcing tens of thousands of people to renounce their faith, and imprisoning dozens of religious believers. After Hanford negotiated a binding agreement in 2006,  Vietnam worked its way off the CPC list by releasing all known religious prisoners, reopening hundreds of churches, allowing expanded registration of religious groups, and outlawing forced renunciations of faith.
Over months of similar negotiations, Saudi Arabia publicly affirmed a commitment to stop sending out extremist textbooks and curb harassment of certain religious practices. Turkmenistan made sweeping changes to their laws, which had previously permitted only two religions to legally exist.
And sometimes it doesn't: North Korea hasn't budged.
Often it's slow and frustrating—Hanford once stayed up nearly all night along with his staff as they fought to secure approval to state publicly that North Korea has religious-freedom problems. The Ambassador at Large position isn't always a presidential priority, and has been left open for long stretches of time. (It's open now.) The pushback from Blinken—that religious freedom doesn't need to be prioritized—is the view of many in Washington.
But "with the majority of the world's population living under outright persecution or serious restriction of religious freedom, we have no choice but to step up and advocate passionately for their suffering to end," Hanford said. "No other country comes close to our level of commitment, and conditions would surely trend far worse if we withdrew from the struggle."
Cause and Effect
"Few would question the importance of the International Religious Freedom Act and its influence on U.S. foreign policy over the past 20 years," reported 21Wilberforce, a religious-freedom organization co-founded by Frank Wolf.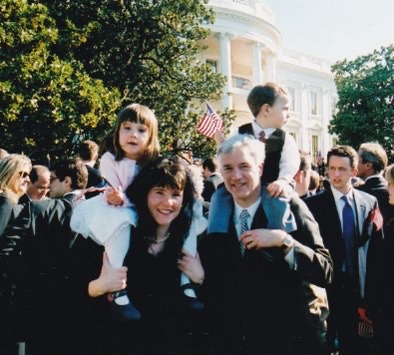 To be clear: it didn't wipe religious persecution from the globe. From 2007 to 2017, the Pew Research Center found government and social restrictions on religion "increased markedly around the world." And Aid to the Church in Need, a Catholic organization, reported that nearly a third of countries do not respect religious freedom; in those places, 95 percent have grown worse over time.
But along with real changes on the ground, IRFA has given religious freedom serious, up-to-date information (diplomats can no longer ask, as one did before IRFA, "What is a house church?"), the CPC process as a tool for change (no one wants to be a "country of particular concern"), and the annual deadlines for action and reporting (while the annual report isn't often covered by the mainstream media, Christianity Today has reported on it every year). IRFA's structure has proved so effective that it was used as a model for human-trafficking legislation in 2000.
But IRFA's biggest gift is hardest to quantify.
"A funny thing happened on the way to passage of the International Religious Freedom Act," Hertzke told Pew Research Center. "A coalition was formed. A human-rights architecture was created that continues to grow and manifest itself. The campaign itself helped to galvanize the movement for a broader focus on human rights in American foreign policy. In the wake of that legislation, Congress passed trafficking legislation that has some real teeth; in 2002 it passed the Sudan Peace Act; in 2004, the North Korean Human Rights; this year, domestic-trafficking legislation and legislation to advance democracy around the world. A whole sequence of legislative acts has grown out of the campaign to focus on international religious freedom."
"Simply put, the IRF movement influenced a long line of faith-based, international activism, affecting millions globally," 21Wilberforce's former executive director Sharon Payt wrote.
Simply put, the IRF movement influenced a long line of faith-based, international activism, affecting millions globally.
"There's arguably no human right more foundational to our lives than religious freedom," Hanford said. "You can ask people in countries all around the world what right is most precious to them, and so many will say 'religious freedom,' because it gives them the ability to seek to know God and pursue what they view as the most important part of their lives."
Editors' note:
Theology matters, and TGC works hard to support international Christians with gospel-centered resources. To join us this effort, please consider making a donation.