Two years ago, my church nearly shut down.
We were an 8-year-old plant—CityLights Church—located in the Chicago community with the highest Latino population. Our lead pastor, who had left the Word of Faith church after being exposed to Reformed theology, had resigned after his emotional and spiritual life began to spiral.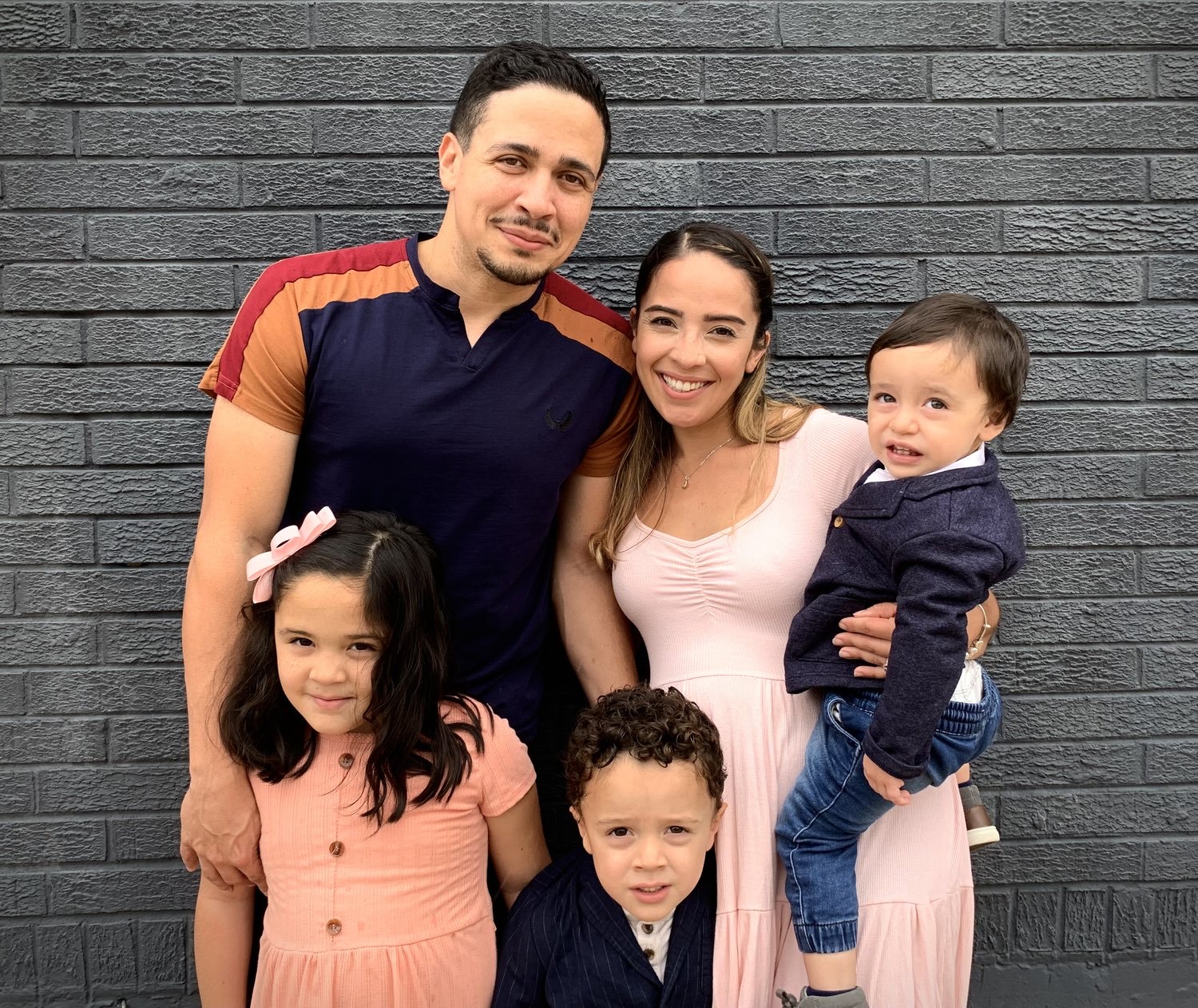 Our congregation was left in disarray. Hurt, anger, and disillusionment were exacerbated by the bills piling up. Hurt and tired members left en masse—and I couldn't blame them. As a bivocational elder who co-led the church, I was also exhausted and eyeing the door.
To continue made no logical sense. We had two elders (including me), a pile of debt, and lots of decisions: should we sell the building, cut our losses, and go our separate ways? Should we merge with another church? Was it worth pressing on?
Ultimately, we committed to bear the physical, emotional, and spiritual burden of revitalizing a dying church. Here's why: there was no other church with a commitment to gospel centrality, urban missions, and Reformed theology in our predominantly Latino and impoverished community.
Reformed theology changed my life, and it changed my fellow church members. This is why we could not let our church die.
Eliot: Personal Reformation
I grew up in a multicultural Baptist church in one of the city's deadliest neighborhoods in the early 2000s. (It's still deadly—in 2020, it was the hardest-hit with COVID in all of Illinois.) In my high school youth group, I first heard the five points of Calvinism. Conversations with my youth pastor sparked a study of Reformed theology that I would soon embrace, all while I was becoming more invigorated by urban ministry.
Reformed theology changed my life, and it changed my fellow church members.
I saw gun violence, single-parent households, fathers in jail, homelessness. I wanted to see lives changed and biblical knowledge grow. When God called me to CityLights as the church was being planted, I saw the need for heart-transforming doctrines of grace being taught explicitly and boldly.
Many of those in CityLights had left the Word of Faith church. To help them, I went deeper into the Reformed faith. The Explicit Gospel by Matt Chandler showed me the corporate and cosmic implications of the gospel. John Piper's The Pleasures of God helped me and others see the majesty and supremacy of God's pleasure in all he does. The Gospel as Center, a collection of essays by members of The Gospel Coalition Council, showed me the centrality of the gospel for all of ministry and all of life. I adapted Wayne Grudem's Systematic Theology to create our church's first doctrine class. John Piper's lecture series Gravity and Gladness shaped our understanding of corporate worship, and his poem The Calvinist gave me aspiration of the type of man I wanted to be.
Reformed theology had changed me. But just as powerfully, I had seen Reformed theology shape our church members.
Alex and Maria: Suffering Under God's Sovereign Hand
One church member who has been changed by Reformed theology is Alex Diaz. He was led to the Lord by a faithful brother who invited him to a predominantly Latino Word of Faith church in Chicago. Alex was mentored there and eventually became a pastor. But through his careful study of Scripture, he realized the false teaching of the church. He knew he had missional zeal but lacked theological proficiency.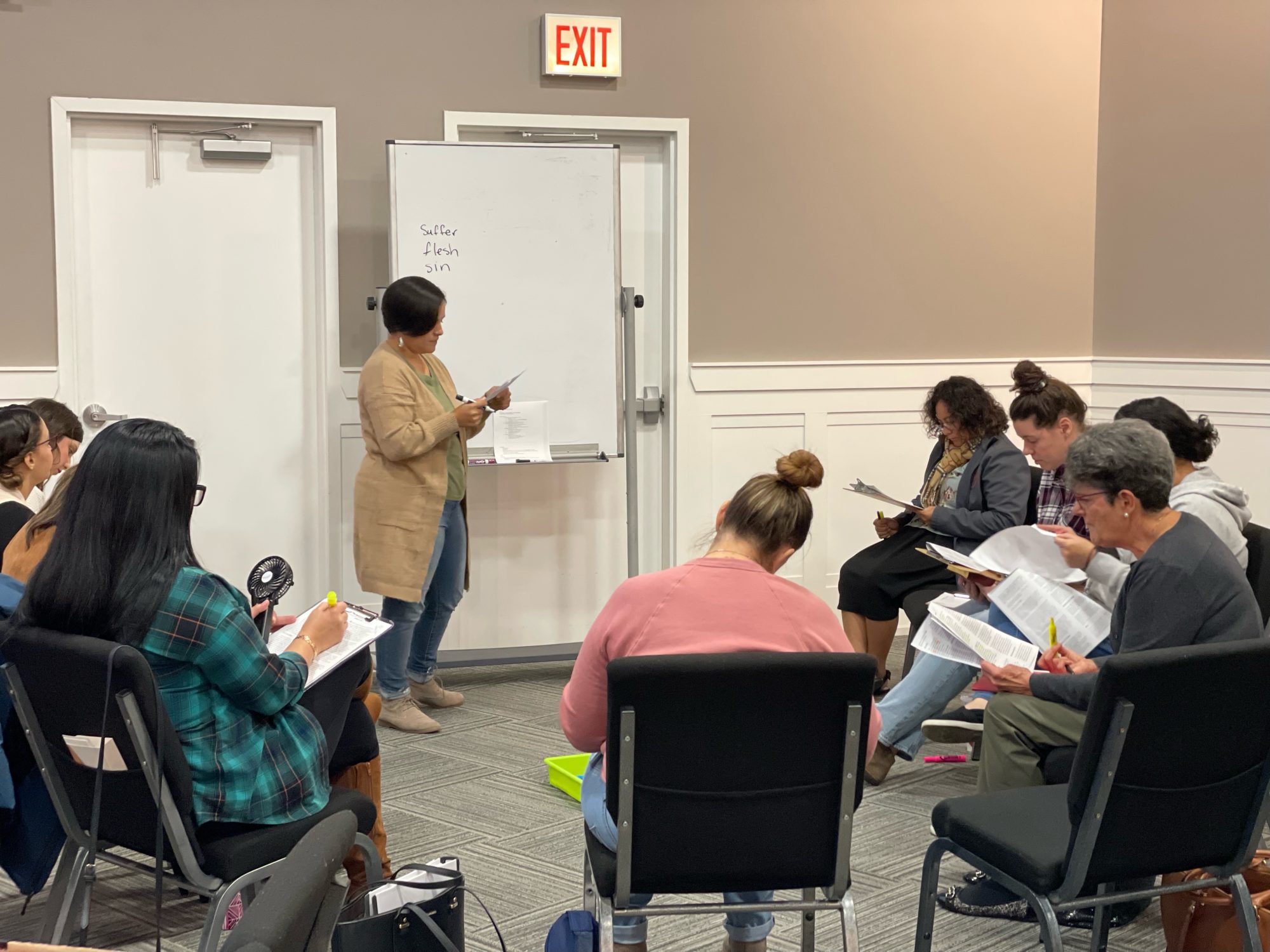 Alex is married to Maria, who was saved from an abusive relationship that produced two children by the time she was 17. The two started to wrestle with the conflict between the truth of the Scriptures and what was being taught or lived by the pastor.
A CityLights pastor referred Alex to podcasts and books on Reformed theology. They transformed his thinking, eventually leading him to join our congregation. For Alex, a Chicago firefighter facing early retirement due to stage-four cancer diagnosis, it was God's sovereignty that gave him hope. Alex and Maria now both consider Alex's cancer a gift from a loving and gracious God who, although allowing cancer to take so much from their lives, gave them a far better blessing: seeing and savoring Christ all the more.
Through cancer diagnoses, COVID-related trauma, anxiety and depression, and even the loss of children, resting in the sovereignty of God has encouraged our members to "kiss the wave" that threw us against the Rock of Ages. Trials and trauma can find their proper place in our minds under our grasp of God's sovereignty in all things.
David: Electing Love
A common theme that comes up in counseling meetings is the baggage of abandonment or abuse. Our members can tell story after story of growing up without fathers or mothers, or of being sexually abused as a child by a relative. These traumas often result in deep-seated resentment toward parental figures and a difficulty in grasping God as Father.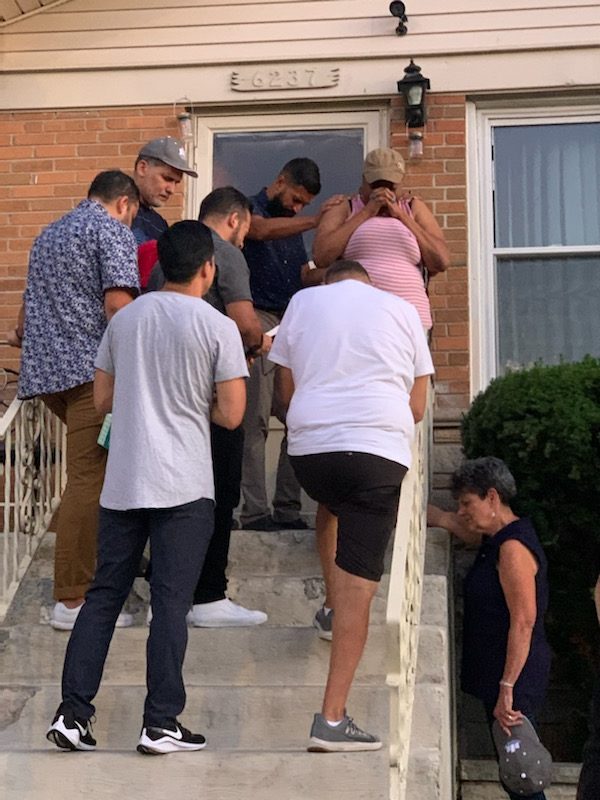 Take David Diaz, for instance. David was born in Honduras and raised in the church. When he was 8, his father showed up drunk and belligerent at the women's prayer meeting in his mother's home. After the women prayed for him, David's father walked him to the door, hugged him, said he loved him, and told him goodbye. David would not see his father for another decade.
For years, David struggled with his father's abandonment and wondered if he had something to do with it. Was he not happy with me? He carried these unsettled and unanswered questions with him as he grew in his Christian walk.
David was exposed to Reformed theology by a godly man who took the time to explain the doctrines of grace. To David, election seemed unfair. "This is not the God I serve," he'd say.
Yet through studying and discussing these truths, David saw not only a just God who would do whatever he pleases, but a loving heavenly Father who reached down and chose him—a totally depraved, sin-cursed man. David's earthly father rejected him, despite David's efforts to "choose" his father. Now he embraced the truth of a heavenly Father who not only accepted him, but elected him despite anything he had done, good or bad.
The truth of election helped David with his hurt and grief toward his earthly father, enabling him not only to forgive but to build a relationship with him. David, who'd been involved in leading worship since he was 7 in Honduras, ended up coming to CityLights while looking for a Reformed church with passionate worship. Eventually, he became one of our elders.
In that first year after our church suffered the sadness of losing our lead pastor, David preached on Romans 9, declaring to a still-struggling church the glory of God in choosing ill-deserving sinners for himself. Although we may feel abandoned, we are never forsaken by our gracious Father.
Eliezer: Persevering Saints
Being in a Reformed church with a large constituency of former Pentecostals presents unique opportunities (such as passion in corporate worship) along with unique challenges (such as legalism). One of our responsibilities is helping our members understand that their stance before God is not dependent on their work, but on Christ's alone.
Eliezer Mercado grew up in a legalistic Pentecostal church in which men were unable to grow beards, women had to wear skirts, and your salvation depended on strict adherence to denominational tradition and Christian practices. If you didn't attend church faithfully or read your Bible regularly, your salvation was in doubt. Eliezer ended up marrying the senior pastor's daughter and became his heir apparent.
One day, Eliezer heard a Baptist preacher on the radio. He began tuning in regularly, and his interest was sparked. Soon he began to question his church's dogma—why did members never hear about struggling with sin? Why did they have to keep asking for manifestations of the Holy Spirit? Why were manmade traditions requirements for salvation? Why was the gospel rarely preached?
Eliezer enrolled at Trinity International University, where he was exposed to the doctrines of grace. Little by little, he began to approach his father-in-law to show him the Bible's teaching on salvation by grace alone. "We don't teach that here" was the response.
But Eliezer couldn't stay quiet. He began to teach his extended family, who were in his church. Their thinking was revolutionized. As they wrestled with the doctrines of grace together, trying to reconcile what they had been taught, they began to understand the freedom found in Christ.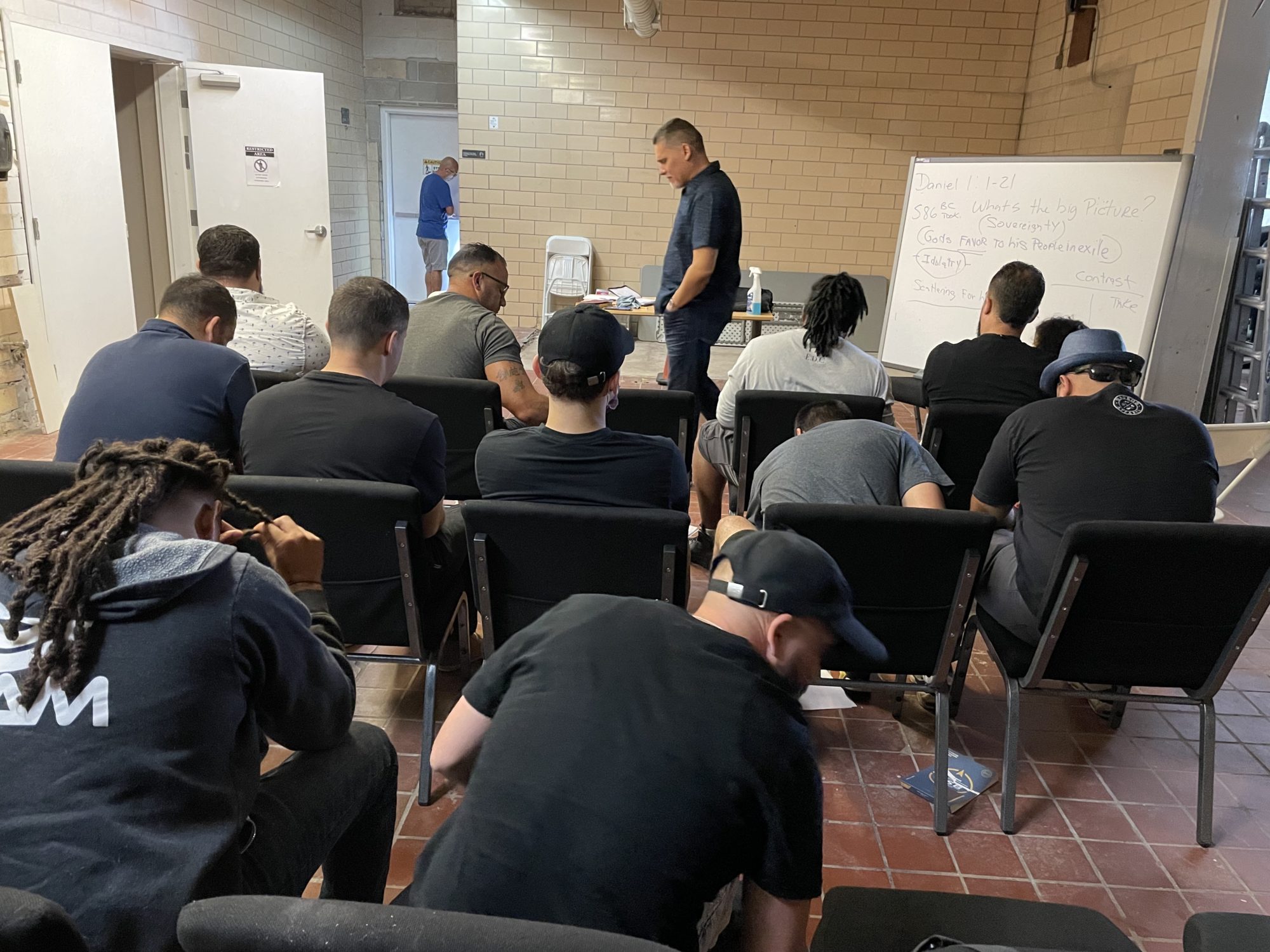 There was freedom in not having to earn your salvation. There was freedom from the fear of God constantly turning his face from them in their sin struggles, to say confidently with the catechism, "I am not my own, but belong—body and soul, in life and in death—to my faithful Savior, Jesus Christ. He has fully paid for all my sins with his precious blood, and has set me free from the tyranny of the devil." There was freedom to trust in the imputed righteousness of Christ alone to secure salvation, not in denominational decrees or traditions nor in the constant repetition of the "sinner's prayer."
As their theology grew, Eliezer and his extended family made the difficult and painful decision to leave their church. After searching for churches listed on The Gospel Coalition website, they found CityLights.
As a pastor, nothing brings me more shepherding joy than to see believers like Eliezer and his family, who had been bound to the "performance treadmill," lifting their voices to sing:
No guilt in life, no fear in death
This is the power of Christ in me
From life's first cry to final breath
Jesus commands my destiny
No power of hell, no scheme of man
Can ever pluck me from his hand
Till he returns or calls me home
Here in the power of Christ I'll stand
Orlando: TULIP-Driven Mission
J. A. Medders writes that Reformed theology "is meant for more than theological headiness; it is meant for mission." It was zeal for the glory of God, love for good robust theology, and a heart for God's people that brought Orlando Munoz, one of our elders, to our church.
After a night of drinking, Orlando first ended up at a Word of Faith church to check out some ladies. Through his study of the Scriptures, he butted heads with the pastor over theology. He ended up leaving for Texas and joining a church plant.
His Australian-born pastor turned him on to the writings of Martyn Lloyd-Jones, which led him to J. I. Packer, Andrew Murray, and John MacArthur. As his theology grew, his heart for his friends back in his Word of Faith church compelled him to return. He started a Bible study that turned into a church, which would end up merging with CityLights in 2019.
Pressing on for the City
In our predominately Latino congregation, we have seen the effect of Reformed theology on adults who'd been abused as children, marriages that were on the brink of divorce, and families who didn't know where the next paycheck would come from. And it was Reformed theology that spurred us as church leaders to press on, get to work, prioritize the teaching of solid biblical doctrine, and be a part of God's work in our community.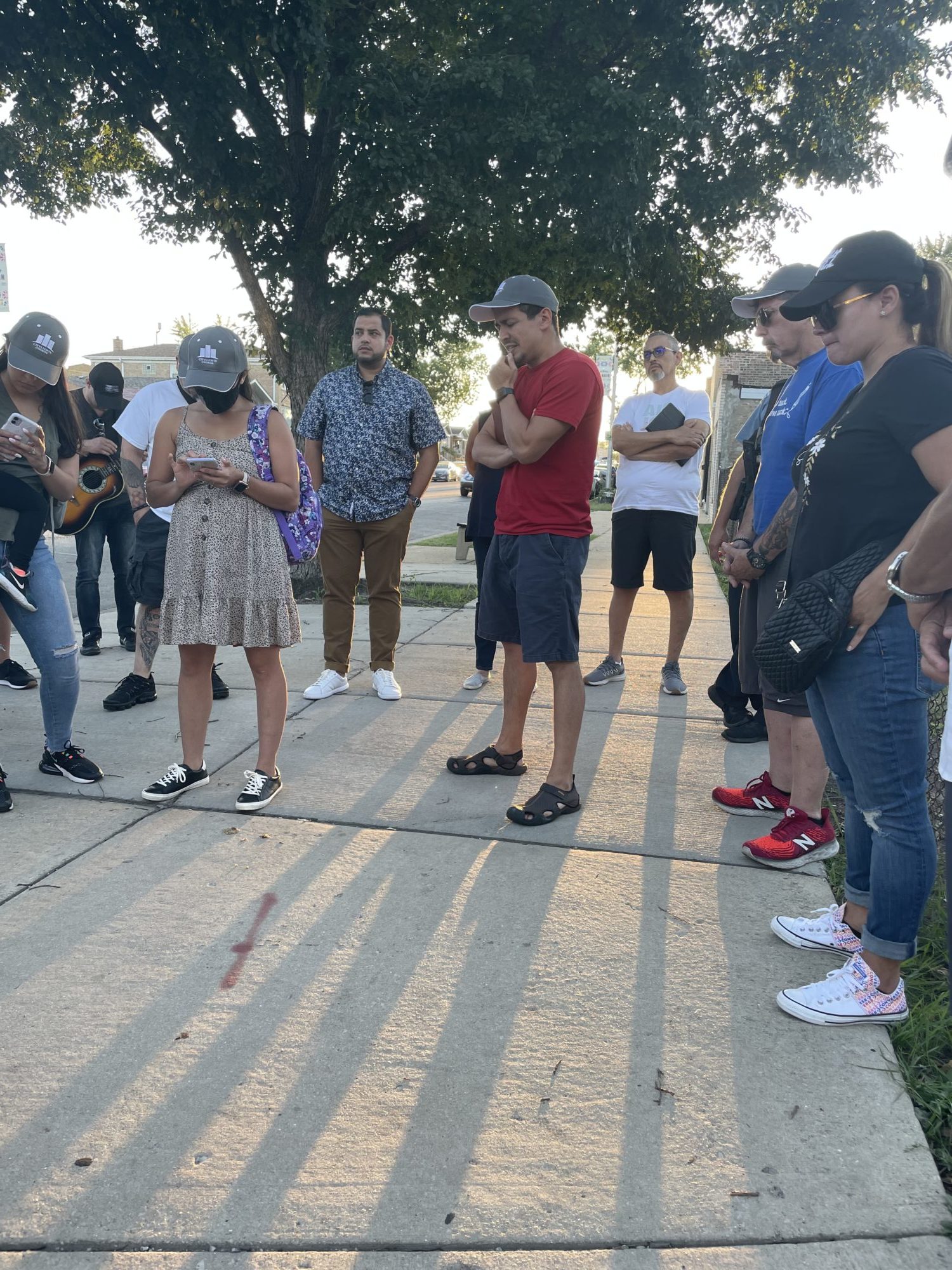 We understand that God is sovereign in all things, including the trials we went through during our leadership transition, COVID, and the individual trials in the lives of our members. We understand that ultimately it is in God that we live and move and have our existence (Acts 17:28), and that he is sovereign over every human heart, head, and hands (Prov. 16:9; Isa. 46:9–10).
Our belief in total depravity helped us wrestle not only with the sins we had committed, but the sins committed against us. And we recognized that ultimately, prosperity-gospel preachers promise health and wealth without ever dealing with the problem of sin that permeates every iota of our being. The only solution to the fallenness of our neighborhood is the gospel of Jesus Christ. It's a solution our community desperately needs.
The only solution to the fallenness of our neighborhood is the gospel of Jesus Christ.
Unconditional election reminded us that God is not hindered by someone's faulty theological upbringing or poor socioeconomic status. In Chicago, one of the most segregated cities in America, God holds no prejudice.
We trusted that because of definite atonement, Christ fully and actually saved sinners in our church and turned them into saints. No matter what church tradition or denominational dogma taught our church members, because of our faith in the finished work of Christ, we can know that God chose us and gave us the gift of saving faith.
As we pressed on through our church's hurt, financial disarray, and a global pandemic, we could rest knowing that God's irresistible grace means our work in our church and community would never be in vain (1 Cor. 15:58). We recognized that God's prophets had been constantly rejected by the people, yet were faithful to what God called them to do. And so we would commit to the work of ministry and teaching the Reformed faith, even if it meant the rejection of family and friends as a result of our doctrinal beliefs. Because of God's irresistible grace, we can plant and water knowing that God is the decisive cause of growth (1 Cor. 3:5–7).
Finally, and perhaps most importantly, we could rejoice knowing that God would ultimately persevere through the saints at CityLights, despite the spiritual and theological baggage we brought. We'd been knocked down, but we'd get back up. We could be struck down, but we would never be destroyed (2 Cor. 4:8–10). God would see to it that we would persevere to the end, holy and blameless before him (1 Thess. 5:23–24).