Editors' note: Along with being the senior pastor of the International Baptist Church in Santo Domingo, Dr. Miguel Núñez has practiced medicine in different capacities for more than 30 years. He is board-certified in internal medicine and in infectious diseases. He was also was an assistant professor of the Mount Sinai School of Medicine (1989-97) at Englewood Hospital and Medical Center in Englewood, New Jersey. For this reason we contacted him for information related to the current outbreak of the disease from the medical point of view and to offer some words of pastoral wisdom.
---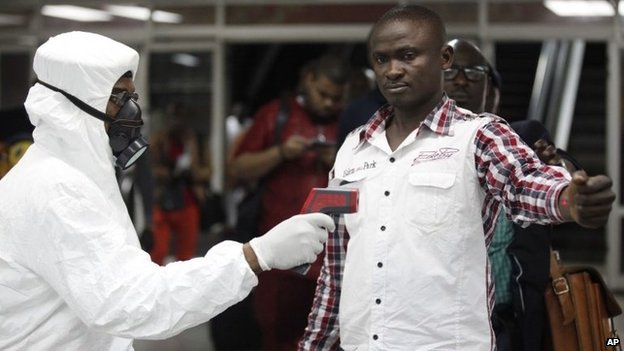 Several days ago I wrote an article on the outbreaks of Ebola. Today I want to provide an update on the current crisis. In the middle of the panic related to the spread of the virus, I want to share with you as an infectious disease specialist some encouraging news that call us to peace without yet claiming victory.
About a month and a half ago, a patient with Ebola coming from Guinea entered the country of Senegal. Known methods of infection control isolation were put in place, and 42 days later (double the amount of time needed for the incubation period), Senegal has not seen a single case of Ebola after this first patient. Last week the World Health Organization (WHO) declared Senegal free from Ebola.
Another exemplary case is Nigeria. An outbreak began in Nigeria when an infected air traveler arrived in the capital city of Lagos in July. Once again, known methods of infection control were implemented, and the number of cases ended at twenty, with eight deaths. Today, the WHO declared Nigeria free of Ebola following the same criteria used in Senegal.
"This is a spectacular success story that shows that Ebola can be contained," a WHO representative told CNN. "Such a story can help the many other developing countries that are deeply worried by the prospect of an imported Ebola case. Many wealthy countries, with outstanding health systems, may have something to learn as well."
As I said in my first article:
1. The virus and its behavior are known; it has been studied for 40 years. We know how it is transmitted, although more is to be known.
2. Known measures of infection control stopped other small outbreaks in the past and even in the present (Senegal and Nigeria).
3. We should be encouraged that developing countries lacking the most sophisticated level of medical care were able to stop the disease at this point.
4. According to the United Nations Development Programme (UNDP), which classifies countries according to their human development index score (HDI), Senegal ranked 163 out of 166 countries in 2013, while the United States ranked fifth.
5. Nigeria is third among countries with the highest population of extreme poor or people with abject poverty in the world, according to the World Bank. It is the most populous country in Africa, and the seventh-most-populous country in the world. And yet it has been declared free from Ebola.
We have no reason to panic; great efforts are being made in countries with the most advanced medical care. The initial results regarding the availability of a vaccine are promising but still early.
"Unless the LORD builds the house, 
those who build it labor in vain. 
Unless the LORD watches over the city, the watchman stays awake in vain" (Psalm 127:1). Always remember that we put our hope not in man but in the Lord. And we give thanks for how God is equipping medical personnel and political leaders to contain this outbreak.