I teach women the Bible, and I hope to see in my lifetime many qualified women teachers raised up in the church to advance Bible literacy. But this hope needs pastoral help to become a reality. I know this help is possible because I have been its recipient, the beneficiary of lavish pastoral input and encouragement.
There is little disagreement among Christians that women can and should teach women. But if the gift of teaching has been given to women, how might a pastor properly value, cultivate, and employ the gifting of women teachers?
Pastor, I believe you will do exactly that if you carefully weigh two truths.
You Need Her
You may be the best preacher on the planet, but God wouldn't have gifted women to teach unless their teaching were absolutely necessary to the spiritual well-being of the women in your church. You need her help. Here are four ways a woman teacher can lighten your load.
She is an example you cannot be. When a woman sees someone who looks like her and sounds like her teaching the Bible with passion and intelligence, she begins to recognize that she, too, can love God with her mind—perhaps beyond what she'd thought necessary or possible. Women who only hear men handle the Bible well sometimes forget to consider themselves capable of doing the same. Women benefit from seeing a smart, diligent woman set an example of what it means to open the Word with reverence and skill.
She brings a perspective you cannot bring. When men teach, they naturally draw on examples that resonate with men. This means women who exclusively hear male teaching will be offered a fair number of testosterone-laden illustrations from action movies and sports. And that's fine. But a woman teacher might also speak the language of Jane Austen novels and HGTV. And she'll probably draw a few different observations from the text than a man might. This is not to say she will feminize a text, but that she will likely emphasize those elements of the text that highlight the role of women in redemptive history, or that speak to sin issues women commonly face.
She holds an authority you cannot hold. A woman can tell other women to stop making idols of their careers or families in a way you can't. A woman can address other women on vanity, pride, submission, and contentment in a way you can't. She holds empathetic authority over her female students—the ability to say, "I understand the besetting sins and fears of womanhood, and I commend to you the sufficient counsel of Scripture." She can lighten your load by confronting sins women might resent you addressing at all. She can say things like "PMS is not an excuse for homicide" and not get a single nasty e-mail the following day.
She sees needs you do not see (and that your wife probably doesn't see, either). In the week-to-week arena of her ministry, a woman teacher will gain a feel for the pulse of the women in your church that a staff wife might not. Women have a tendency to present their best selves to ministry wives, but not to female ministry leaders. Pastor, if your own wife is a mystery to you, consider that you might need some help decoding the needs of the female half of your congregation. A woman teacher can give you insight at the ground level.
She Needs You
You might assume that women teachers naturally find places to develop and exercise their gifts. Nine times out of ten you'd be wrong. Here are three things a woman teacher under your pastoral oversight desperately needs from you.
She needs you to affirm her. Speaking from experience, I would have never had the courage to teach if my pastors had not taken me seriously. Hearing their encouragement and knowing I had their enthusiastic support spurred me to begin exercising my gift despite my own fears and insecurities. She needs you to say, "You can do this."
She needs you to sharpen her. A woman teacher tends to have fewer opportunities to develop her gifting under sound leadership because of the constraints of work or family. She needs you to meet her more than halfway. She needs you to shape her theology, to point her to good commentaries and podcasts, to gently critique her, to help her with difficult texts, to be available for questions. And she needs you to offer to do these things before she asks. Don't assume her teaching gift will flourish on its own. Pastor her into becoming a teacher who contributes meaningfully to the health of the body of believers.
She needs you to cover her. If you wouldn't let just any man teach your men, don't let just any woman teach women. Vet her and vet her teaching materials, just as you would a male teacher. Once you've determined that she and her teaching are sound and valuable, cheerlead for her. Stick up for her if she faces unfair criticism. Vouch for her publicly. Celebrate her efforts and their results.
A Few Good Men. And Women.
None of these points implies (or requires) disordering the husband-wife relationship, hers or yours. Obviously, common sense applies to your interactions. We should certainly be wise about collaboration, but we must not be phobic. We must find ways to work together for the common good of the church.
The Bible charges both men and women to be combatants, teaching and defending the truths of the Christian faith. Women teachers provide an indispensable layer of defense that men cannot through our example, perspective, and empathetic authority over women. We possess intel and weapons that men do not, and our contributions are needful. To put it in distinctly masculine terms, "You want us on that wall. You need us on that wall."
But women teachers need the help of their male leadership. As those uniquely designed to speak truth to others of our gender, we need you to commit to help us "handle the truth" with the seriousness and skill it deserves. In doing so, you follow the example of the greatest Teacher who walked the earth. Help us help you. Give us a place to be equipped for the battle we are both called to fight, to be armed for the watchtower we are both called to defend.
In a season of sorrow? This FREE eBook will guide you in biblical lament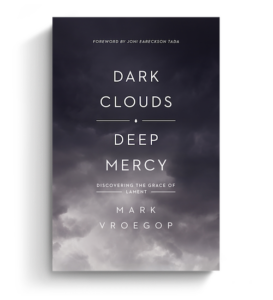 Lament is how we bring our sorrow to God—but it is a neglected dimension of the Christian life for many Christians today. We need to recover the practice of honest spiritual struggle that gives us permission to vocalize our pain and wrestle with our sorrow.
In Dark Clouds, Deep Mercy, pastor and TGC Council member Mark Vroegop explores how the Bible—through the psalms of lament and the book of Lamentations—gives voice to our pain. He invites readers to grieve, struggle, and tap into the rich reservoir of grace and mercy God offers in the darkest moments of our lives.
Click on the link below to get instant access to your FREE Dark Clouds, Deep Mercy eBook now!