I can still remember May 24, 1991, like it was yesterday. For months I'd known we were going to have a baby. But the first time my daughter was placed in my arms, I felt something like a kick to my stomach.
The blow was me realizing God had entrusted us with a beautiful baby who entirely depended on us. Of even greater weightiness, God had put into our hands a human soul who would live forever.
A few years later, we began to experience typical parenting pressures. Will she take dance? Will she play soccer? Where will she attend kindergarten? Public school, private school, or homeschool? Those pressures were just the beginning.
We face myriad decisions as parents. We want to give our children the best, but what exactly is the best?
Looking around, we see parents rushing frantically from activity to activity. Most would probably say they're trying to raise well-educated, well-adjusted children to be happy and successful.
But should these be the primary goals of a Christian parent? Are we supposed to raise good kids who pursue the American Dream with some Christianity sprinkled in? What's the best guide for the Christian parent's journey?
Not Just Graduation Day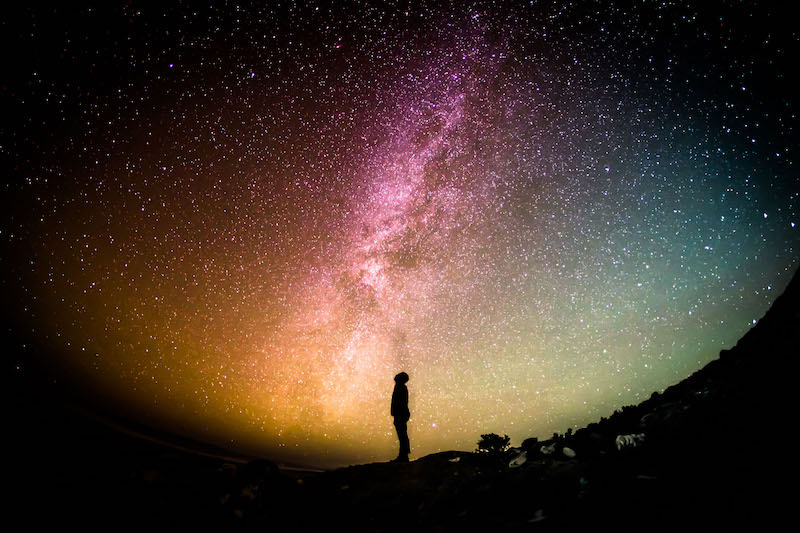 In the night sky of the Northern Hemisphere, one star constantly points the way north. By it, slaves traveling the Underground Railway found freedom, and sailors discovered new lands. The North Star provided a reference point for those in uncharted waters.
For Christian parents, the Great Commission is a North Star.
Before he ascended, Jesus commanded his followers to "go and make disciples of all nations." Christians have rightly understood this command as a call to reach out in our world, our towns, our neighborhoods. But it's also a call to make disciples in our own families.
Christian parenting is disciple-making, and obeying Christ's commission should orient all we do as parents. We educate our children not ultimately to ensure they find a high-paying job, but to form them as followers of Jesus. We discipline them not so they'll make us happy, but so they'll serve Christ as adults. We prepare them for judgment day as well as for graduation day.
Your family is meant to be a Trinity-displaying, God-glorifying, disciple-making unit. If God's given you kids, he intends for you to shape them to love him and love others. It is messy, rewarding, frustrating, and glorious work.
Realizing God has entrusted you with little image-bearers to evangelize and disciple will revolutionize your parenting. With the Great Commission as your North Star, you'll be better equipped to navigate the rough waters. It will help you discern between the important and the merely urgent.
While we certainly need divine wisdom to make countless educational and extracurricular decisions, knowing where we're aiming gives confidence for the journey. Few people stay on course throughout an entire journey. Satan, sin, circumstances, and lack of wisdom buffet our parenting voyage. But God, in his grace, will hear your cry and guide you back on course. The King's marching orders (Matt. 28:19) are enveloped by his promised authority (Matt. 28:18) and presence (Matt. 28:20).
Though we're not able to give spiritual life to our children and are not finally responsible for their choices, discipling them is one of our greatest privileges. As J. C. Ryle wrote:
Precious, no doubt are these little ones in your eyes; but if you love them, think often of their souls. . . . In every step you take, in every plan, and scheme, and arrangement that concerns them, do not leave out the mighty question, "How will this affect their souls?"
Five Ways to Begin
Though your implementation of this principle will vary depending on various factors such as the age of your kids, here are five ways to begin:
1. Check your calibration.
As you examine your decisions, ask whether your own heart is calibrated to follow this North Star. Can you honestly say nothing would bring you greater joy than to hear your children are walking in the truth (3 John 4)?
2. Tell your children.
Clearly communicate to them your hope and prayer: "My greatest joy is knowing you are following Jesus Christ."
3. Find likeminded parents.
If you parent with eternity in mind, you will be out of step with the secular culture and perhaps even with some other Christians. To persevere in this long and countercultural journey, then, you need encouragement from others with a similar outlook.
4. Pray for wisdom.
Good is the enemy of best. As you choose activities for your children, prayerfully ask God for wisdom to discern what is best (James 1:45).
5. Relax.
If you are a fretful, hovering, anxious mom or dad, take a deep breath. The journey is long, and God is sovereign. The Lord who deploys you also promises to watch over you and walk with you. He loves your children more than you do.
The day the doctor placed my daughter in my arms, I was right to be weak-kneed. God was entrusting us with a person to care for, shepherd, evangelize, and disciple for his glory.
Though we are not sufficient for the task, we can trust the One who is sufficient to give the wisdom and grace we need for this parenting adventure.