Book lovers who attend 2019's The Gospel Coalition National Conference next week will be treated to steep sales on more than 2,500 different books and resources from more than 20 different publishers. There will be featured areas for TGC speakers' books, bestselling Bibles, Spanish titles, and gospel-centered resources for children and parents.
Before you hit the road or board a flight, we want to make you aware of several of these book deals so that you can leave room in your suitcases. If you prefer to have books shipped back home, you can have them packed and mailed directly from LifeWay's TGC19 bookstore.
---
Elliot Clark, Evangelism as Exiles: Life on Mission as Strangers in our Own Land (TGC, 2019)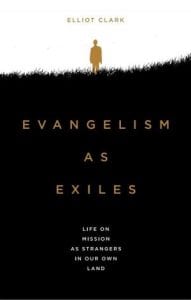 $5 (60 percent off)
The days of cultural Christianity are fading. It's time to rethink normal.
Suffering and exclusion are normal in a believer's life. At least they should be. This was certainly Jesus's experience. And it's the experience of countless Christians around the world today.
No matter your social location or set of experiences, the biblical letter of 1 Peter wants to redefine your expectations and reinvigorate your hope.
Drawing on years of ministry in a Muslim-majority nation, Elliot Clark guides us through Peter's letter with striking insights for today. Whether we're in positions of power or weakness, influence or marginalization, all of us are called to live and witness as exiles in a world that's not our home. This is our job description. This is our mission. This is our opportunity.
A church in exile doesn't have to be a church in retreat.
Collin Hansen (ed.), Lost and Found: How Jesus Helped Us Discover Our True Selves (TGC, 2019)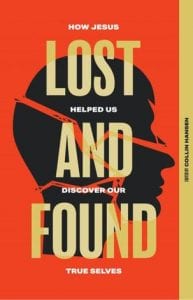 $5 (60 percent off)
There are many paths to lose your way. And only one path to find it. So said Jesus of Nazareth, the most compelling and controversial teacher of all time. This book aims to make sense of his counterintuitive claim: Unless we lose our lives for his sake, we will never discover our true selves. Writers from around the world tell their stories of healing and hope amid many hardships.
Joni Eareckson Tada, Sam Allberry, Christopher Yuan, Aixa de López, and many other contributors share how God found them amid many dangers, toils, and snares.
Collin Hansen and Jeff Robinson Sr. (eds.), Faithful Endurance: The Joy of Shepherding People for a Lifetime (Crossway, 2019)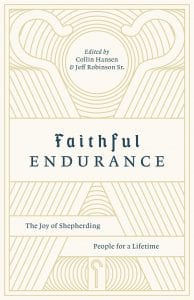 $8 (50 percent off)
This book offers pastors examples of long-term faithfulness in ministry and practical wisdom from veteran pastors for real-life issues.
Attending to your personal spiritual life (Tim Keller)
Leaving a church (D. A. Carson)
Crafting sermons week after week (Bryan Chapell)
Facing criticism (Dan Doriani)
Pastoring a church you wouldn't attend (Tom Ascol)
Caring for your wife in the midst of criticism (Juan R. Sanchez with Jeanine D. Sanchez)
Feeling deserted by members leaving (Dave Harvey)
Pastoring a small church that seems insignificant (Mark McCullough)
Experiencing burnout (John Starke)
Shepherding a church that has outgrown your gifts (Scott Patty)
Handling financial burdens (Brandon Shields)
Doubting your calling (Jeff Robinson Sr.)
Rebecca McLaughlin, Confronting Christianity: 12 Hard Questions for the World's Largest Religion (Crossway, 2019)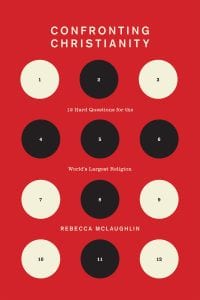 $12.50 (50 percent off)
Contrary to popular belief, Christianity is not declining in the modern world. It has long been the world's most popular belief system, and looks set to remain so. Rather than dismissing Christianity, therefore, we must wrestle with its claims.
This book explores 12 hard questions that seem to undermine the Christian faith: the existence of suffering, the Bible's teaching on gender and sexuality, the reality of judgment, the authority of Scripture, the success of science, and more. Drawing on state-of-the-art academic research, personal stories, and deep scriptural excavation, this book argues that―when looked at more closely―what first seemed like roadblocks to faith actually become signposts.
Mike Cosper, Imago Dei: God's Image. God's People. God's Mission. (LifeWay, 2019)

People are naturally compelled to ask questions of identity: Who am I? What am I worth? Why am I here? The answers culture offers only lead to more questions. To properly answer all these questions, we need to look all the way back to the beginning—to our creation—and see that all people are made in the image of God.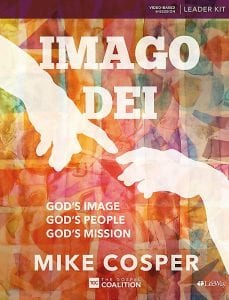 Having a well-rounded view of the imago Dei will help us better understand ourselves, God, and the restoring work of salvation that comes to us through Jesus Christ. We can understand what God intended the imago Dei to be, how sin corrupted it, and how Jesus restores it through the power of the cross and the indwelling presence of the Holy Spirit.
Published by The Gospel Coalition in partnership with LifeWay, Imago Dei is a new group study by Mike Cosper that examines the image of God biblically within the grand narrative of Scripture, relationally as it applies to ourselves and others, and missionally in our service to others and in our obedience to the Great Commission. The accompanying video includes commentary from Jackie Hill Perry, Tim Keller, D. A. Carson, Nancy Guthrie, and many more.
Other deals worth noting: 
Pass through the LifeWay bookstore during the conference to see many more deals.