On My Shelf helps you get to know various writers through a behind-the-scenes glimpse into their lives as readers.
I spoke with Tim Challies—blogger, author, and elder at Grace Fellowship Church in Toronto—about what's on his nightstand, books that have shaped him, his favorite fiction, and more.
---
What's on your nightstand right now?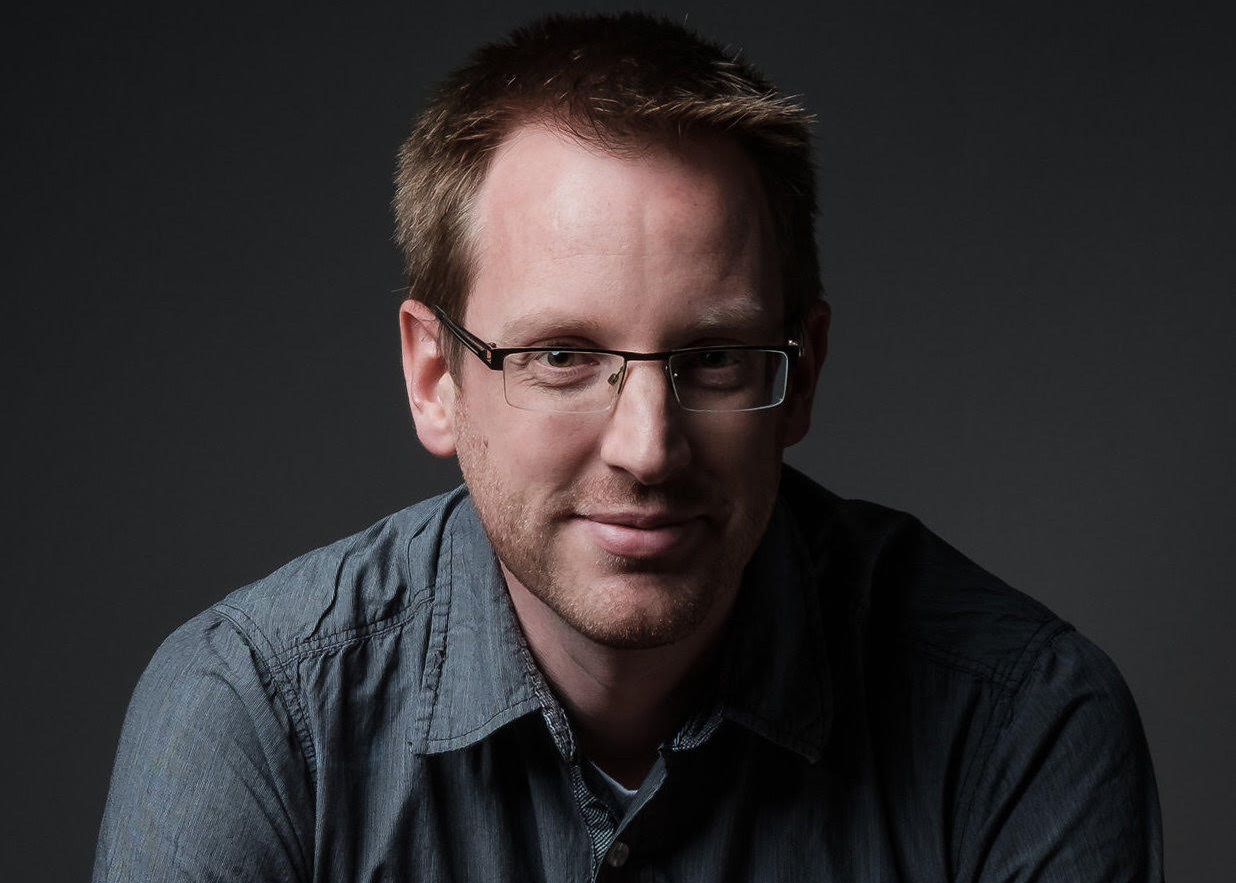 A lamp, an iPhone charger, and a Kindle. I don't keep books on my nightstand, because I don't own any—I gave away or sold them all so I could go all-in with digital books. You make friends quickly when people hear you're giving away your books!
On my Kindle I'm reading several books at once: Ministering in Honor-Shame Cultures by Jayson Georges and Mark Baker, an interesting look at a cultural worldview foreign to most North Americans; Anne of Avonlea by Lucy Maud Montgomery, the sequel to Anne of Green Gables that, to my mind, is nowhere near as good; and Sexual Morality in a Christless World by Matthew Rueger, a fascinating look at modern views of sexuality that focuses a lot of attention on the sexual and moral context in which the New Testament was written. I just finished up Pursuing Health in an Anxious Age by Bob Cutillo and thoroughly enjoyed his uniquely biblical views on health and healthcare.
What books have most profoundly shaped how you serve and lead others for the sake of the gospel?
When I'm asked this question, I always go back to a handful of books I discovered and read at just the right points in life: The Holiness of God by R. C. Sproul gave me a glimpse of God's holiness and an awareness of my desperate lack of holiness; The Discipline of Grace by Jerry Bridges showed me the centrality of the gospel in all of life and taught me how to preach it to myself day by day; Overcoming Sin and Temptation by John Owen taught me why and how to put sin to death. More recently, Al Mohler's The Conviction to Lead helped me consider the importance of deep convictions and leadership that flows out of those convictions. Mohler promises that his book will change the way the reader leads, and he delivers on that promise. These are all books I've read repeatedly and recommend often.
What's the best piece of wisdom you've learned over the years of reading?
I think it has to be the idea that I can't judge a book's effect only by what I remember of it a week or a month later. I've learned to trust that a book does something to me in the reading, not just in the remembrance. I find this comforting since I so often find I don't remember a whole lot about a book after reading it. Sometimes I don't even remember reading it at all! Still, I trust it has benefited me in some way. Sermons are like that too, I think—they do something in us in the moment, even if we can't exactly quantify it later on.
Apart from that, it would be the value of deliberately varying my reading. It's easy to read narrowly but far more difficult to read widely. It's been fun to challenge myself to read a variety of books spanning a variety of categories and to press myself to keep mixing it up every year.
What biographies or autobiographies have most influenced you and why?
I love biographies and benefit from them almost as much as any other category of book. What I love about biography is that it shows us conviction or lack of conviction in action. It shows how sound or unsound theology plays out in real lives. One way or another, it's truth displayed in a life.
Spurgeon: A New Biography by Arnold Dallimore is perhaps the first biography I read, and it is a riveting (though too short) telling of a great life.
A Passion for God: The Spiritual Journey of A. W. Tozer by Lyle Dorsett stood as a warning to me by displaying Tozer at both his best and his worst—a man of passionate holiness who was surprisingly neglectful toward his marriage and family.
The Last Lion by William Manchester—a three-volume set on Winston Churchill—is easily one of the best biographies of our time. It extends beyond 3,000 pages and still feels too short to do justice to so important a character.
I also really enjoyed Iain Murray's John MacArthur: Servant of the Word and Flock since it is a biography of a living man whose ministry has left a deep mark on me.
I have a long-term reading project to read a biography of each American president, and so far my favorites have been David McCullough's Truman and Ronald C. White's A. Lincoln. McCullough's John Adams wouldn't be far behind.
What are your favorite fiction books?
Let me preface this by saying I don't read a lot of fiction. I keep hearing from others that I should read more, and from time to time I try, but at the end of the day, I almost always prefer reading non-fiction. That said, my favorite novels are The Lord of the Rings and Anne of Green Gables, and I read both of them often.
Tolkien managed to create a powerful story set in an incredibly detailed and immersive world, and it's always a joy to travel with him to and through Middle Earth.
As for Anne of Green Gables, I love the Canadiana as well as the funny jabs at Christian culture: "I don't ever expect to be a bride myself. I'm so homely nobody will ever want to marry me—unless it might be a foreign missionary. I suppose a foreign missionary mightn't be very particular." Or, again, "I had such an interesting talk with Mrs. Allan about besetting sins last Sunday afternoon. There are just a few things it's proper to talk about on Sundays and that is one of them."
What are you learning about life and following Jesus?
So much. Mostly I think I'm learning about God's grace—just how underserved and abundant it is. I've always heard it said that as I grow in the Christian life I will come to a deeper awareness of my own sin. That's certainly been the case and, as I approach 40, I'm much more aware of sin than I was at 30. Not only that, but I'm also more disturbed by my sin and sinfulness. But then I'm also more impressed and more thankful for God's grace—his day-by-day and moment-by-moment grace that forgives and sustains.
---
Also in the On My Shelf series: Anthony Moore, Karen Ellis, Alastair Roberts, Scott Sauls, Karen Swallow Prior, Jackie Hill Perry, Bruce Ashford, Jonathan Leeman, Megan Hill, Marvin Olasky, David Wells, John Frame, Rod Dreher, James K. A. Smith, Randy Alcorn, Tom Schreiner, Trillia Newbell, Jen Wilkin, Joe Carter, Timothy George, Tim Keller, Bryan Chapell, Lauren Chandler, Mike Cosper, Russell Moore, Jared Wilson, Kathy Keller, J. D. Greear, Kevin DeYoung, Kathleen Nielson, Thabiti Anyabwile, Elyse Fitzpatrick, Collin Hansen, Fred Sanders, Rosaria Butterfield, Nancy Guthrie, and Matt Chandler.
Browse dozens of book recommendations from The Gospel Coalition's leaders and sign up your church at Hubworthy.